eCommerce Advantages and Disadvantages You Should Know Before Starting an Online Store
eCommerce is one of the most rapidly growing and successful segments of modern business. With no signs of slowing down, the eCommerce market has seen substantial growth in the last few years. What's more, online sales are expected to reach $6.5 trillion by 2023.
To give you some idea of why eCommerce successfully attracts the attention of many retailers and shoppers, we'll cover its advantages and disadvantages. In addition, we'll also address some of the most commonly asked questions surrounding the eCommerce benefits.
Download Checklist: How to Start an Online Business
Advantages of eCommerce Businesses
Before we cover the disadvantages of eCommerce, we'll look at the advantages first and discuss why it has recently become a more appealing option than a brick-and-mortar business.
1. Low Startup Costs
Compared to other types of businesses, eCommerce demands lower upfront costs. You'll need to pick an eCommerce platform and buy web host and a domain to get started. In the end, the total expenses to implement all these elements are still significantly lower than what it costs to open a physical store. If you're just starting out, you can opt for low-cost web hosting and then upgrade to eCommerce web hosting as necessary.
Since a traditional store generally needs multiple store locations to operate, eCommerce solutions cut down on the costs by eliminating the need of buying property, furnishing a store design, hiring a large number of employees, and investing in inventory or sales equipment.
Furthermore, having an eCommerce store also allows for low-cost branding. You can create a logo for free and introduce your brand to the market without having to spend money on a storefront.
An alternative business model like dropshipping can help reduce costs even further. Becoming a dropshipper essentially enables you to sell items without producing and storing them. It is an excellent idea for small business owners with limited resources and expertise.
In addition, selling digital items also comes at a low initial cost. Sellers do not have to deal with operation costs such as packaging and inventory restocking since digital products can be sold online repeatedly.
2. Extensive Market Reach
A major advantage of managing eCommerce stores is the potential to gain more customers without geographical boundaries. When you conduct your business online and people are interested in your product and services, anyone around the world can be your customer.
Meanwhile, brick-and-mortar business owners will only have a customer base that lives or works within the neighborhood.
3. Open 24/7
Since online stores are always open, customers can purchase anytime they like without traveling to a physical location to see your products. Simply by using their mobile devices, they can browse through your product descriptions and high-quality product photos to gather information before buying.
With this eCommerce advantage, you won't have to pay to keep your store open 24/7. Furthermore, an eCommerce website with excellent uptime and automated order processing enables you to generate constant revenue without the concern of scheduling the working hours.
4. Automation
When you automate your online store activities like inventory management, data entry and transcription errors can be reduced to a minimum. Automation is thus another advantage of eCommerce.
Furthermore, functional automated systems come in handy to handle payments, send promotional emails, and provide customer support using chatbots, eliminating the risk of sending an email, product, or bill to the wrong person or address.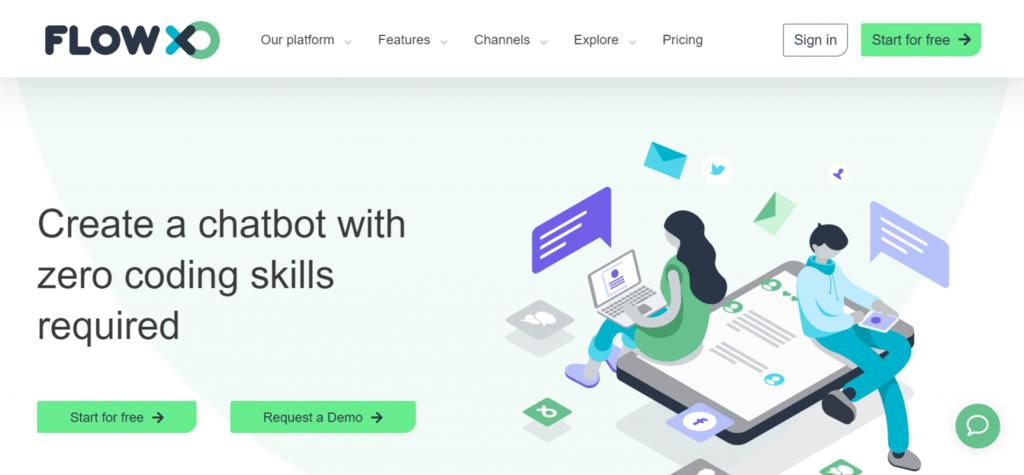 With these advantages, you're free to manage your business's marketing and management aspects. What's more, automation also works for physical retailers as it not only removes the possibility of human error but also saves time, money, and resources.
5. Customer Retargeting
Certain shoppers may browse your eCommerce store, create an account, and add items to their shopping carts without completing the transaction. This is how customer retargeting can help reach customers that have interacted with your store and had high purchase intentions.
An example of retargeting strategy is showing your website's visitors advertisements for items they've already looked at but haven't purchased. In addition, retargeting is an effective online marketing strategy that isn't applicable in physical stores as there is usually no way of contacting a customer after they leave.
6. Easier to Scale
To accommodate increased traffic as your online business grows, you'll simply need to upgrade your hosting plan and eCommerce functionality.
However, the same can't be applied to a physical store as you will have to expand the location's facilities to accommodate an ever-increasing number of shoppers. This will cost a lot more than scaling an eCommerce website.
7. Personalized Shopping Experience
The eCommerce business model enables you to enhance your customers' online shopping experience by personalizing your website for every visitor.
You can personalize the experience based on user location, such as by displaying prices in the local currency. If your website has an account-based system, you can recommend items that are based on their browsing experience, much like Amazon does.

This also works for returning customers. The store can remind them about the products that they frequently view or have had in their cart and abandoned.
In addition, other ways to personalize your customer's shopping experience is by providing a discount, offering a loyalty program, sending a custom welcome message, or providing product filters to specify results.
8. Less Invasive for Customers
Whether it's learning about a sales campaign or being asked questions, interacting with an employee in a brick-and-mortar shop may not be a welcoming idea to some customers.
A website enables a visitor to browse privately without interruption. If a customer requires assistance, they can reach out to the support team via live chat or email.
9. Analytics Tools
Another advantage of eCommerce is the ability to integrate analytics tools such as Google Analytics. These tools can help you identify vital information based on your customer data, such as their geographic or demographic characteristics and purchasing behaviors. This can help you improve your digital marketing strategies to attract more shoppers.
In addition to Google Analytics, heatmap tools like Hotjar and Zyro AI Heatmap also provide insight into how visitors interact with your website. By learning how users navigate your website and which areas they focus on the most, you will have an easier time optimizing your site's user experience.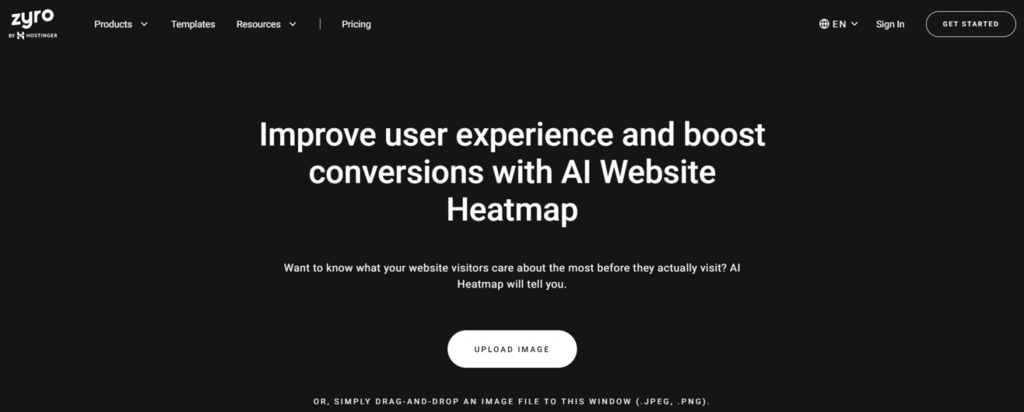 10. Able to Process Multiple Orders at Once
Brick-and-mortar stores can get crowded and very busy at some points. It may take a long time to complete a transaction due to a large queue by the register or a handful of shopping carts for one customer.
This problem is mostly averted with eCommerce. A customer's order completion time won't be affected by the volume of visitors on your website.
11. Easier to Encourage Impulsive Buying Habits
eCommerce allows you to deploy several strategies to attract impulse buying. For example, placing attractive product pictures and promotions on a header banner along with a call-to-action (CTA) button can encourage your visitors to make purchases.
Another employable strategy is capitalizing on customers' fear of missing out (FOMO) to urge them to purchase the product. A good example of this is presenting a limited-time deal and displaying a live countdown, which instills a sense of urgency.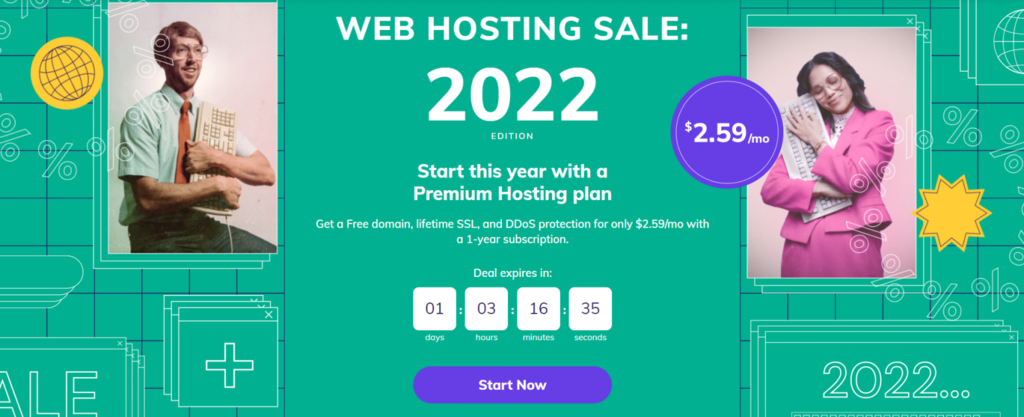 Discounts can also be an excellent driving factor for impulse purchases of a particular product that shoppers were or weren't planning to buy. Many businesses offer irresistible promotions for first-time visitors to drive more sales.
12. Quick Shopping Process
Using your online store's search bar, shoppers can quickly locate their desired items and make further changes to their order, such as selecting a different color or size. Furthermore, an automated inventory tracking system will display an item's availability.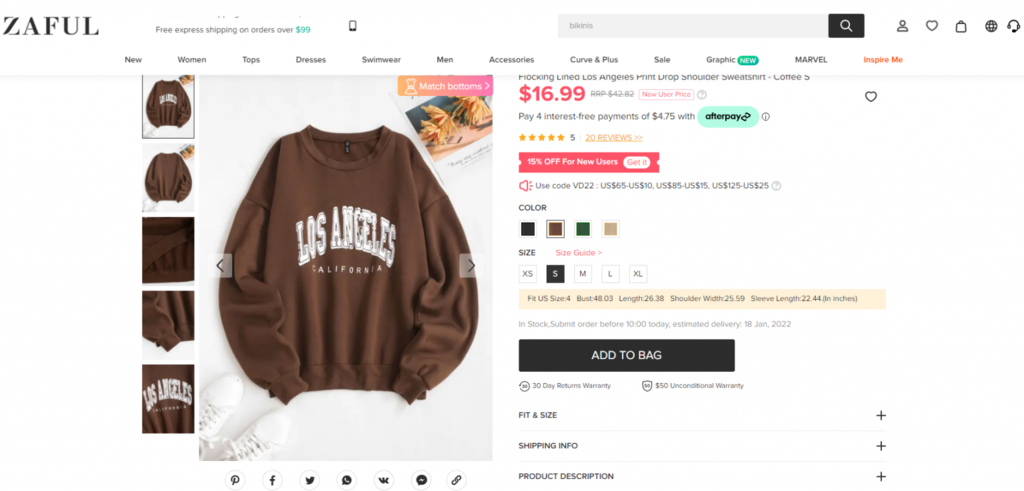 This contrasts physical stores where shoppers can only view what's on display and must ask store staff about other available colors and sizes.
13. Reduce the Cost of Hiring and Training
Conducting business through eCommerce also gives a huge advantage of eliminating the costs of human resources. Unlike in physical stores, hiring employees such as cashiers and security guards is not required. Instead, you can allocate your budget to other expenses like ads.
However, you will still need to hire employees to help manage the various aspects of running your online store, such as customer support or web development.


Disadvantages of eCommerce Businesses
Despite all the advantages of selling goods or services online, there are certain limitations to eCommerce capabilities.
In this section, we'll take a look at some of the disadvantages of online selling.
1. Downtime Means Losing Customers
One of the disadvantages of eCommerce is the disruption of any transactions when your site requires maintenance or goes down due to a server failure. Consequently, it can lead to lost potential revenue.
Downtime can also have a negative impact as visitors may question your website's reliability. This can also increase shoppers' reluctance not to proceed with the order.
Therefore, choosing the right web hosting provider plays a big role in eCommerce websites. It ensures that your online business remains operational and capable of handling any surges in traffic.
2. Customers Can't Try the Items
As an online store owner, you won't be able to invite shoppers to come into your store and try out your products before committing to a purchase. Not only is this an obvious difference from shopping in a brick-and-mortar shop, but also one of the major eCommerce disadvantages.
To overcome this issue, it's a good idea for example for online clothing stores to employ a return policy in case the purchased item does not meet the customer's expectations. However, shoppers may not be happy with the extra hassle of returns and having to possibly pay the shipping charges.
Fortunately, eCommerce solutions are being developed to solve this problem. With the help of Augmented Reality (AR) and Virtual Reality (VR), online retailers can recreate the in-store experience.
These tools allow customers to interact with products in real-time from wherever they are. Customers can visualize how they will look with their chosen shirt or whether a bedside table matches their bedroom color.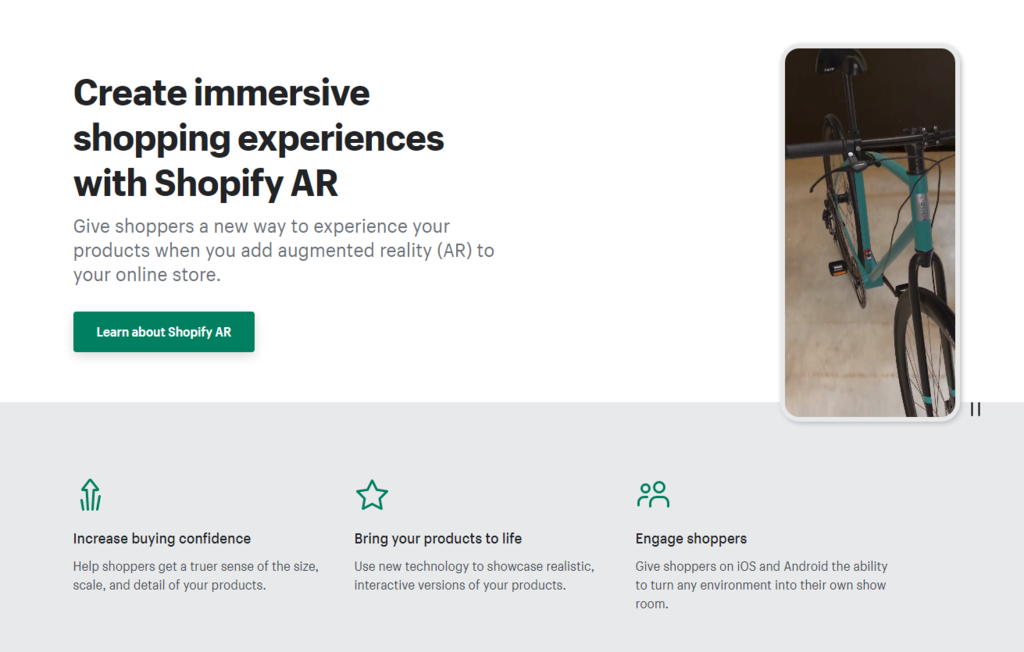 3. Customers Demand Quick Responses
Customers anticipate a prompt response whenever they have a question concerning payment, order processing, or delivery times. Your customers are likely to move to another online store if you cannot respond in time.
For this reason, having a customer service team on-call around the clock is highly advised. Integrating chatbots into your website can serve as useful solutions when it comes to providing fast customer support. However, they won't replace the personalized chat experience that customers expect.
4. Compulsory Sign-In Puts Customers Off
When shopping online, not everyone is willing to enter their credentials to create an account. Furthermore, signing up for an account may seem like a waste of time to those who don't plan on making repeat purchases, especially if they need to make the transaction quickly.
Security issues can also prevent customers from signing in. Since they have to enter personal information such as email addresses or phone numbers, shoppers may be concerned about the risk of their data falling into the wrong hands.
Therefore, it is essential to ensure the security of your website with methods like installing an SSL certificate. Once installed, a padlock icon will appear in the browser's address bar, increasing customers' trust to interact with your online store.
5. Highly Competitive Industry
The ease of starting an online store makes the eCommerce market highly competitive. Customers can also easily and quickly compare prices between stores, urging vendors to always keep up with the state of the market.
One way to differentiate yourself is to offer a unique selling proposition (UPS). Doing so will prevent you from having to lower the price of your products. In addition, implementing marketing efforts can help set you apart from the competition and establish a strong brand identity.
6. Shipping
Although online shoppers can purchase items in just a few clicks, they will still have to wait until their goods are delivered. When combined with expensive shipping costs, shoppers may be reluctant to complete their purchases. This is why shipping can be challenging for online businesses.
Shipping times can vary depending on the service and the recipient's location. Therefore, it's crucial to inform customers of the expected delivery time after placing their order. Additionally, it's also a good idea to provide shipment tracking.
If you wish to ship overseas, you may be subject to additional duties and tariffs which will have to be paid by your customers. Thus, make sure to inform your customers about this.
Furthermore, no matter how neatly or swiftly you pack your customers' purchased items, there is still a possibility that the package won't arrive in perfect condition or right on time.
7. Lack of Personal Assistance
One of the biggest eCommerce disadvantages is that you don't have the opportunity to discuss your items or services with your customers face to face.
In some niches like jewelry or high-end fashion goods, customers may still prefer to shop at brick and mortar stores. This is because live interaction with an expert on the subject is preferable.
Conclusion
eCommerce offers huge potential as a lucrative business opportunity. For one, your online store won't need as many employees as a brick-and-mortar store. Furthermore, eCommerce platforms further facilitate the process of starting a business.
If you consider selling online, be sure to weigh all the eCommerce advantages and disadvantages. Armed with this information, you will be able to make better-informed decisions and effectively manage your business strategy.
Keep in mind that the success of an eCommerce business primarily relies on a seamless and personalized customer experience. Thus, make sure to choose the right web host, the type of products or services to sell, and create an effective business plan.
We hope you've gained valuable insights from all the pros and cons of eCommerce discussed above. Don't hesitate to leave a comment below if you have any further questions or ideas. Good luck.
eCommerce Advantages and Disadvantages FAQ
Here are some of the most commonly asked questions about the benefits of eCommerce to consumers and business owners.
How Does Running an eCommerce Store Benefit Small Business Owners?
eCommerce helps small businesses reach both local and international markets with minimal capital investment. You can more easily locate more customers, suppliers, or business partners with an online store. You can set up a business in just a few clicks from any location.

What Are the Pros of Online Shopping for Consumers?
Essentially, flexibility and time-saving are two of the biggest benefits of online shopping. eCommerce enables shoppers to purchase products and services at their leisure and convenience 24/7. Moreover, shoppers can place their orders or browse other stores from the comfort of their homes.