What is a Payment Gateway: Types of Payment Gateways + Best Gateways Compared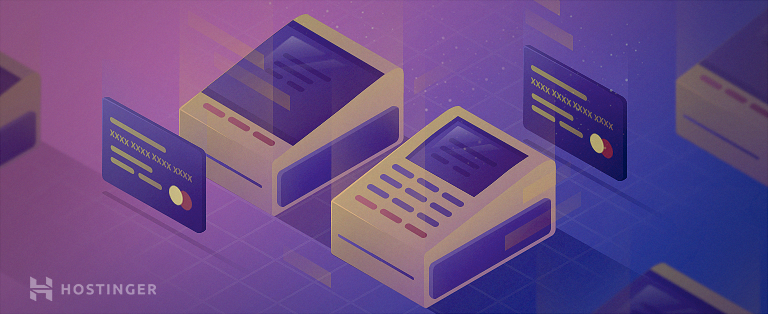 The average eCommerce shopping cart abandonment rate is 69.57%. A good payment gateway can decrease that number, thus getting you more conversions.
Download Website Launch Checklist
We will cover what a payment gateway is, how it works, and the differences from a payment processor. We will also review the best payment gateways in the industry.
What Is a Payment Gateway?
A payment gateway is a portal that connects a bank account to the relevant payment processor. It transmits transaction information either virtually through web payment services and APIs or in-person through a payment terminal.
This payment service authorizes different modes of online transactions such as internet banking, credit cards, UPI (Unified Payments Interface), and other forms of digital wallets.
If you have decided to start a business, take payment gateway into account. It ensures secure payments and protects sensitive data. Customers can safely store their essential information, like credit card details in the Payment Card Industry Data Security Standard (PCI-DSS) portal.
Many payment gateways also come with fraud screening tools, including CVV (Card Verification Value), AVS (Address Verification Service), and payer authentication, to reduce the risk of information loss and theft.
Some payment gateways also support cross-border online payments, making it easier for aspiring business owners to scale their eCommerce at the international level.
How Does a Payment Gateway Work?
In every online transaction, there are four key parties. Besides the buyer and the merchant, there's also the issuing bank (who issued the customer's card) and the acquiring bank (who collects the funds from the issuing bank).
Though there are a lot of steps, digital transactions usually take minutes.
Once a customer is ready to proceed to checkout, the website will direct them to a payment gateway to enter credit card information or bank details.
The next step is encryption. The payment gateway will then encode exclusive data to use between the buyer and the seller.
Additionally, the gateway will perform fraud checks with built-in security protocols, namely TLS (Transport Layer Security).
After ensuring a safe connection, the issuing bank will then check if there is a sufficient balance in the account.
The payment processor will contact the merchant account. If authorized, the acquirer collects and then settles the balance into the merchant account. The customer will finally receive a notification of their successful transaction.
If the merchant account denies the transaction, the seller will ask the customer to opt for another payment method. Some of the factors that influence the approval include network errors, the upper limit on the merchant's transactions, and bank-related issues.
Difference Between a Payment Gateway and a Payment Processor
While a payment gateway and a payment processor go hand in hand during a transaction, both are completely different and not interchangeable.
A payment processor is a liaison that communicates transaction information between the merchant, issuing bank, and acquiring bank. Its role is to maintain the security of payment processing, from user authentication to fund settlement.
Typically, a payment processor also supplies credit card machines or other equipment to accept payments. For this, you will need a merchant account alongside a service provider.
In brick-and-mortar purchases, a payment processor will use a terminal as its point of sale interface.
On the other hand, a payment gateway explicitly acts as the middleman between the buyer and seller.
If a payment processor is for card-present transactions, a payment gateway facilitates transactions where a card doesn't have to be present. It's a point of sale terminal for your online business.
As there is no customer or credit card physically present, the virtual authentication process is more sensitive. Payment gateways have the task to validate customers' digital credentials against malicious threats to make the payments secure.
Types of Payment Gateways
Since it's important to have a good payment gateway, knowing the pros and cons of each type will help you choose.
Redirection
The most simple checkout experience, redirection, is best for new and small businesses as they are secure and easy to set up. Sellers don't need to create a merchant account to configure them.
This payment gateway will take your customer to a separate payment page to complete the transaction. On the checkout screen, you can promote your brand by displaying your logo.
With third-party redirect gateways, you can rely on them to do the heavy lifting – from security protocols to privacy liabilities. However, this can also pose as a disadvantage, as you'll have less control over the process.
Another downside is that this method may interrupt user shopping experience. The buyer will need to leave the eCommerce site to complete the online payment.
On-Site Checkout, Off-Site Payment
The checkout process is done on-site, without any redirects, thus streamlining the user experience.
However, to finish a transaction, this gateway will take customers off-site. Meaning, sellers need to ensure security themselves.
Your website must establish PCI compliance to protect customer information, which requires more resources and technical expertise.
On-Site Checkout and Payment
This type of payment is ideal for large eCommerce businesses that are expecting to generate a high volume of sales. From checkout to payment processing, everything will work through the seller's system.
A third-party gateway will temporarily redirect your customer off-site for the transaction. However, they won't realize this as the hosted payment page looks exactly like your eCommerce website.
During this process, you can offer special deals or take advantage of the add-ons to push people into buying more items.
Once the transaction goes through, the system will automatically transfer users back to your site. This way, customers can continue surfing the product pages, giving you more chances to increase conversions.
While this payment method provides a fast, secure, and reliable transaction, it has quite a complicated infrastructure. You will need advanced technical knowledge or hire a developer to set it up.
On-site payment comes with abundant responsibilities as you are in control of everything. Alongside the payment gateway itself, you'll need an SSL certificate and PCI compliance.
Examples of the Best Payment Gateways Available for eCommerce Businesses
Considering the importance of having a payment gateway for online stores, it's essential that you pick the right payment gateway provider.
We have compiled a list of top-ranking payment gateway providers based on their ease of use, security, cost, and compatibility.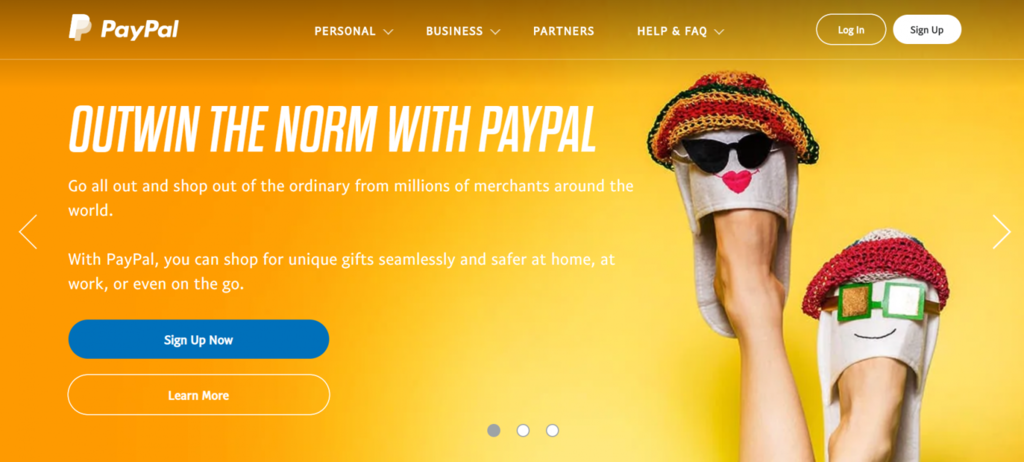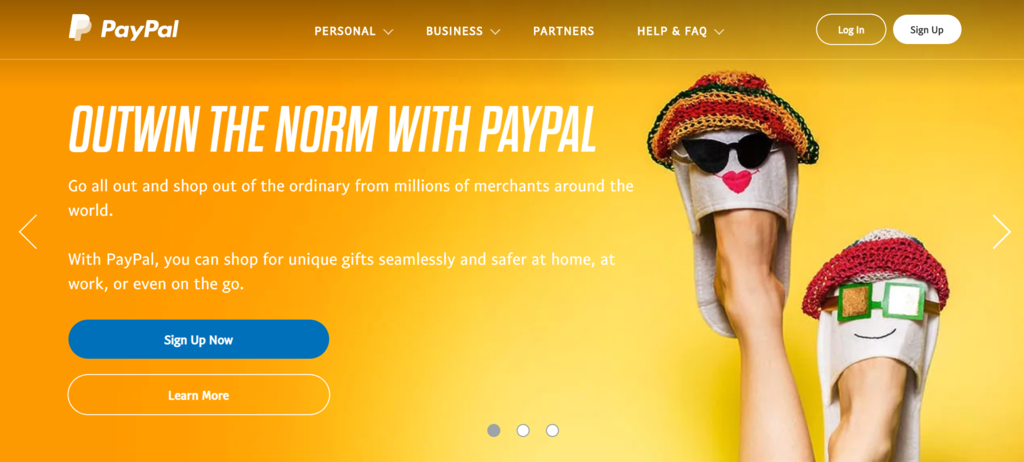 You may recognize PayPal as one of the most widely-known payment gateways supporting both money transfers and transactions. It offers two types of payment methods — PayPal Payments Standard and PayPal Express Checkout.
The PayPal Payments Standard lets merchants accept credit cards online, while the PayPal Express Checkout redirects customers to log in to their PayPal account to complete their transactions.
The latter streamlines the payment process as customers don't need to input their payment information every time they purchase an item.
Pros:
Quick set-up. Adding a PayPal button to your site takes no more than 15 minutes, giving you a head-start to work on your sales.
Helpful features. These include fraud protection, 24/7 phone support, and shopping cart integrations — all of which are compatible with most eCommerce platforms.
Cross-border payments. PayPal is one of the most used payment providers around the world.
Cons:
Interrupted shopping experience. As PayPal uses redirection, customers must go to another web page to complete their payments. The auto-return feature is only available for business accounts.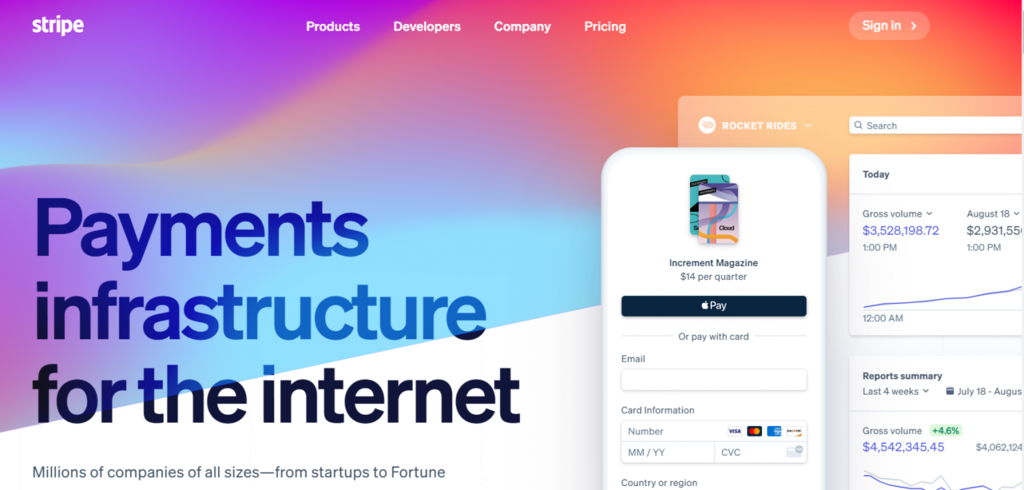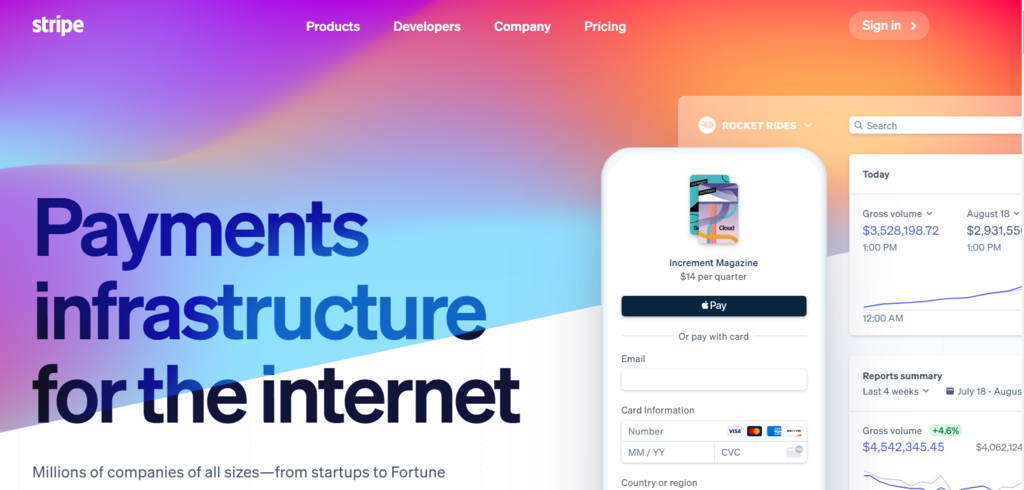 Another reputable payment gateway on the list, Stripe, is an extensible payment platform that has been trusted by high-level companies like Pinterest, Lyft, and Slack.
Stripe's solution is ideal for debit and credit card processing, particularly for physical transactions. Even so, this payment processor can also accommodate other payment options for all types of uses, letting your business be more flexible.
Pros:
Buy in a click. Using Stripe, customers can purchase products by saving debit or credit card information for one-click checkouts.
Access to analytics. With Stripe's Sigma, you can receive comprehensive reports that will give you insights on how to improve your operations.
International transactions. Stripe supports all major credit card issuers and more than 135 currencies.
Cons:
Pending payout. Retailers need to wait for 7-14 days to receive payments into their accounts.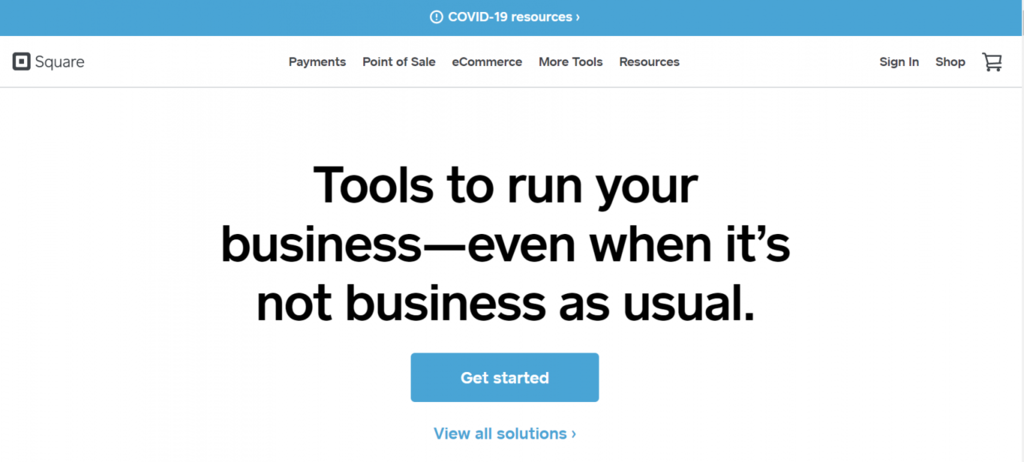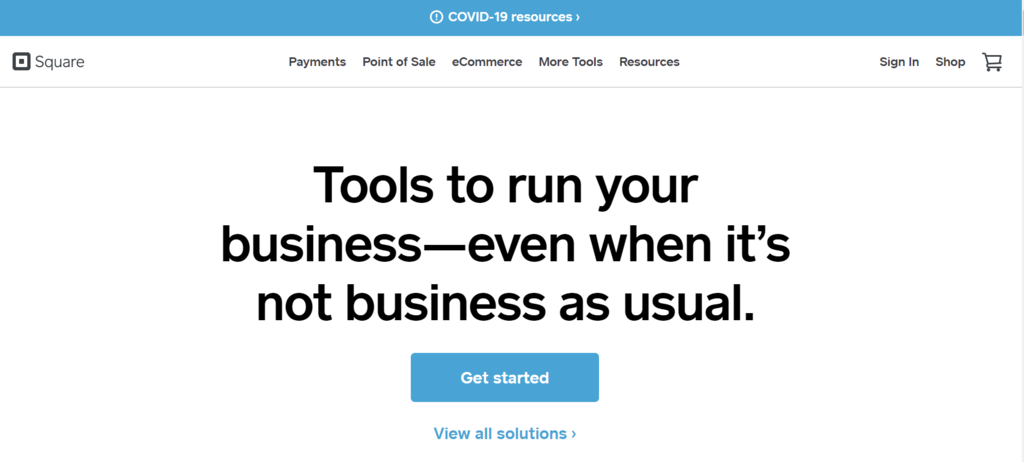 As one of the most popular payment gateways in the market, Square has maintained its reputation as a trustworthy platform for more than a decade.
With Square, retailers can accept mobile credit card payments — either through chips or near-field communication (NFC) protocols.
Pros:
Efficient POS. Square's point of sale system has a lot of great features. For instance, you can set up invoices easily and operate your business offline.
Multiple payment options. It supports tap payments, invoicing, and payments on booking.
Value for money. No monthly charges and additional fees. Plus, it's free to sign up and activate your payment.
Cons:
Not so scalable. Square might not be ideal for high-risk industries or large enterprises with high sales volumes.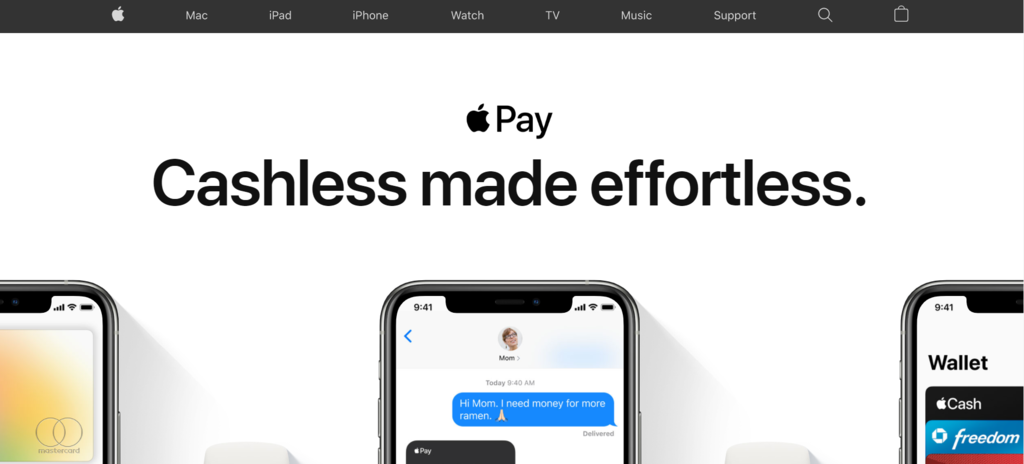 When it comes to mobile payment, Apple Pay takes the lead.
Owing to the mobile payment structure, Apple Pay lets buyers make purchases using Face ID and Touch ID.
As long as your store provides an NFC terminal, you can accept credit cards and other electronic payments with this service.
Pros:
Business chat. The anonymized digital token system makes Apple Pay one of the most secure payment solutions.
Effortless checkout. The contactless system provides a fast checkout process compared to other credit card payments.
Fast setup. Apple Pay doesn't require you to sign up for a merchant account.
Cons:
Less adoption. Apple Pay may not serve as your primary payment channel since it's not the most used provider.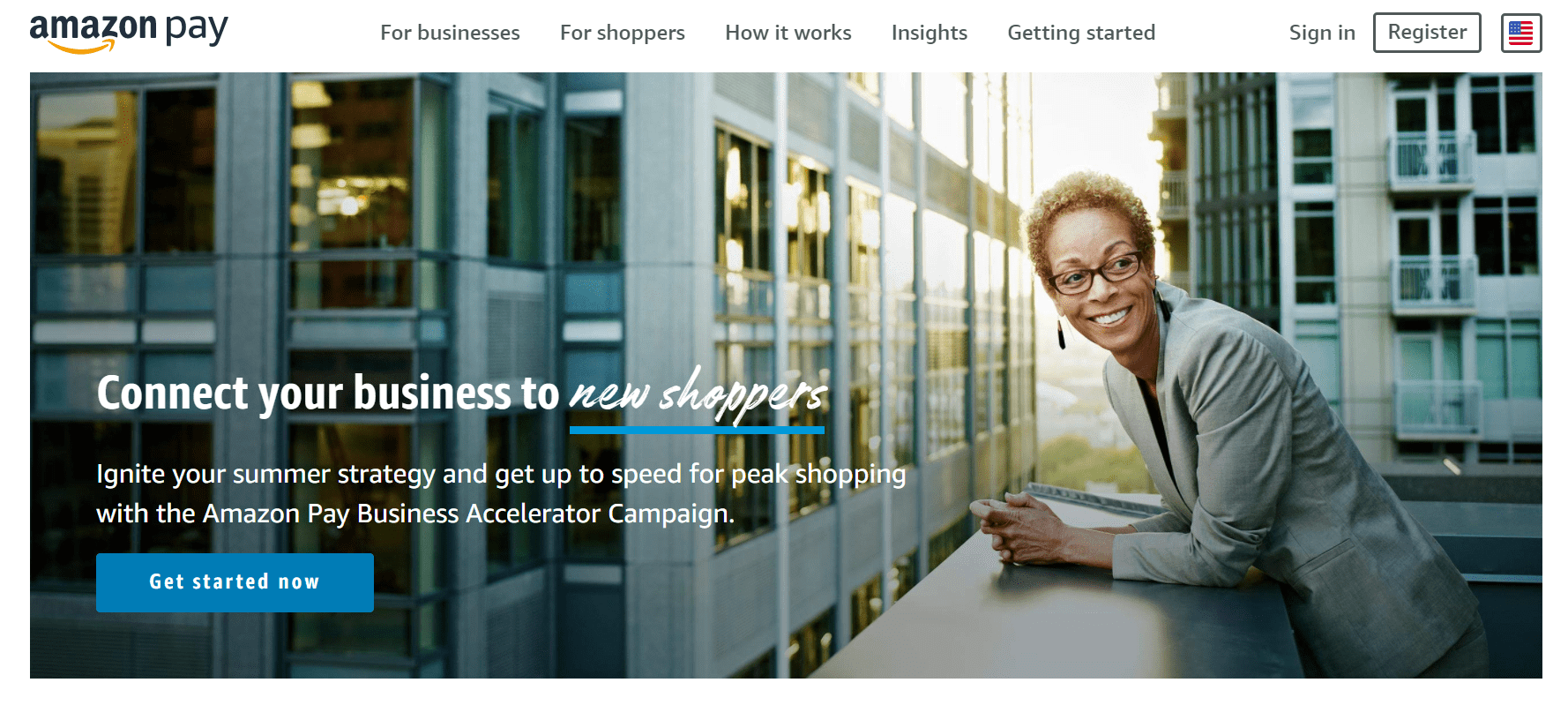 With Amazon Pay, you can reap a lot of advantages from the world's biggest eCommerce marketplace.
All of the online payment processes happen on your site's page. Customers only need to log into their Amazon account, and they're ready to go.
Pros:
Wide audience base. Sell your products or services to the 310 million active customer accounts.
API-driven. Customize your payment gateway with the look and feel of your business persona.
Highly responsive. To anticipate the rising mobile eCommerce trends, Amazon Pay makes sure it can accommodate all screen sizes and is cross-platform compatible.
Cons:
Limited. Amazon Pay is only available for 17 countries.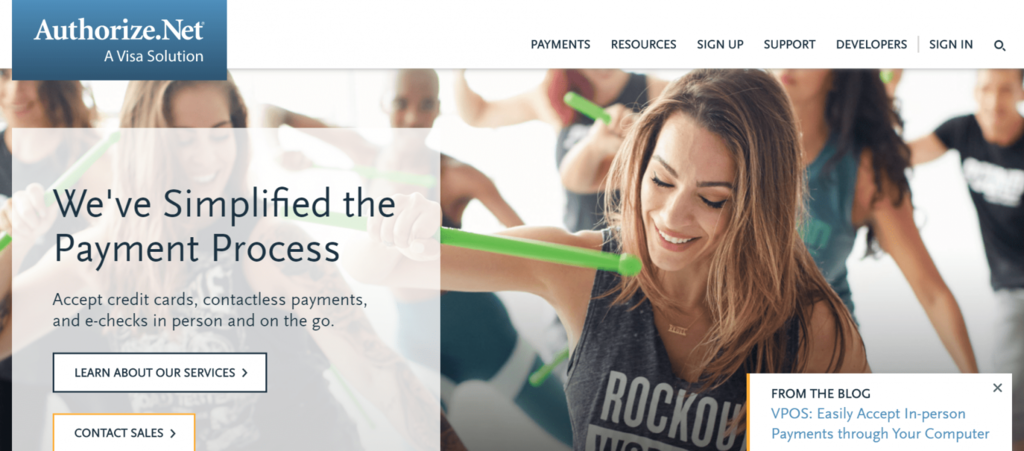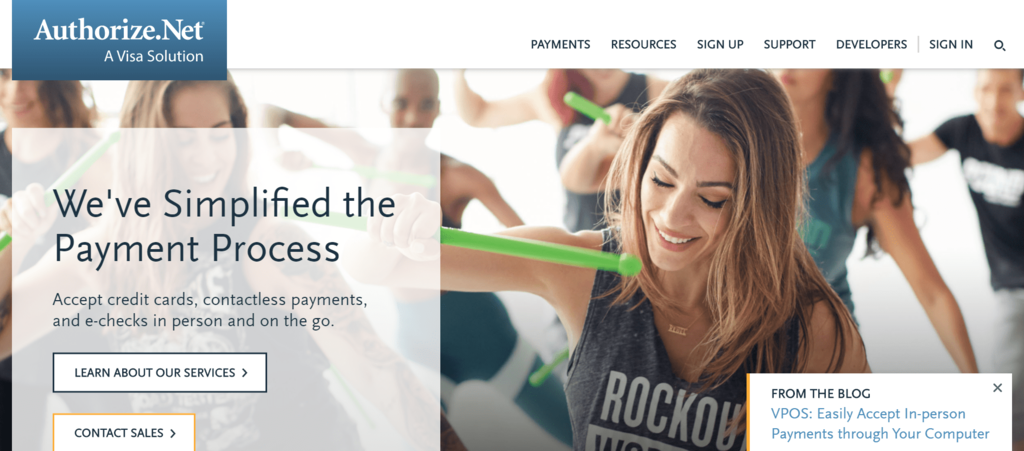 Authorize.Net is a cloud-based payment platform that lets merchants accept credit card payments, electronic checks, and fund deposits in-person and online.
This payment provider handles both card-present and card-not-present transactions. It offers integrations with various third-party point of sale systems, making it ideal for retail businesses.
Pros:
Flexible payment. Supporting a wide variety of processors, retailers can now accept payments from PayPal, Apple Pay, and other prominent credit card companies.
Multiple currency ranges. Sellers in numerous countries can resort to Authorize.Net to process their payments.
Cons:
Steep learning curve. Authorize.Net has a complicated system that requires coding skills to set up.
Payment Gateway Tips to Create a Seamless Shopping Experience for Your Customers
Based on the reviews above, you may notice that each payment gateway comes with some limitations. Despite so, there are ways to minimize and even eliminate these weaknesses.
Such as using multiple payment gateways for redundancy. This ensures you have a failsafe, not needing to worry if one stops working.
Remember to consider your customers' preferred payment methods, the overall fees, and the service's security measures and reputation.
Was this tutorial helpful?