How to Take Good Product Photos: Equipment, Steps, and Tips
If you're opening an online business, product photography is an aspect you should pay attention to. Images can shape the audience's first impression of your brand and products, prompting them to either stop the purchase or proceed to checkout.
We'll show you how to take good product photos using the right equipment and techniques.
How High-Quality Professional Photography Increases Sales
People rely heavily on visuals, especially when responding to data.
According to iScribblers, the human brain processes images 60,000 times faster than text. At least 90% of the information that enters the brain is visual.
We remember 80% of what we see but recall only 20% of actions. By adding images to information, you improve the recall value by up to 65%.
Product images are the first elements customers see when they visit an online store. No matter how creative your business idea is, if your product photo is not eye-catching or creative enough, visitors will lose interest and abandon the customer's journey.
Plus, statistics show that incorporating visuals, such as infographics or illustrations, can improve customers' engagement.
As product photos play an essential role in consumers' purchase decisions, presenting well-thought and professional visuals is a must to make money online successfully.
Equipment You Will Need for Product Photography
Your skills and creativity matter when producing effective and engaging product shots. However, having all the essential photography equipment ready also plays a major part in the photoshoot.
That said, getting the best gears to start with will give you more chances to produce high-quality images and thrive when you're shooting products in challenging scenarios.
We have put together a list of product photography equipment to get, depending on your photography skills and budget.
Product photography on a Budget (Using a Smartphone)
Achieving incredible product shots on a low budget is possible with a reliable smartphone. In this case, other essential elements such as photography lighting and background can be obtained from your surroundings.
With this method, it's possible to produce well-crafted product photography with a budget of under $500.
First and foremost, you should have a smartphone with a built-in camera that can take high-quality shots. Today, many mobile devices have high-quality cameras that rival entry-level digital single-lens reflex cameras (DSLR).
To get optimal results, you can opt for a smartphone with a high megapixel camera. The higher the camera sensor's megapixel, the more details the images will convey.
We advise you to purchase a smartphone that features at least a 12-megapixel camera to capture crisp details in every shot.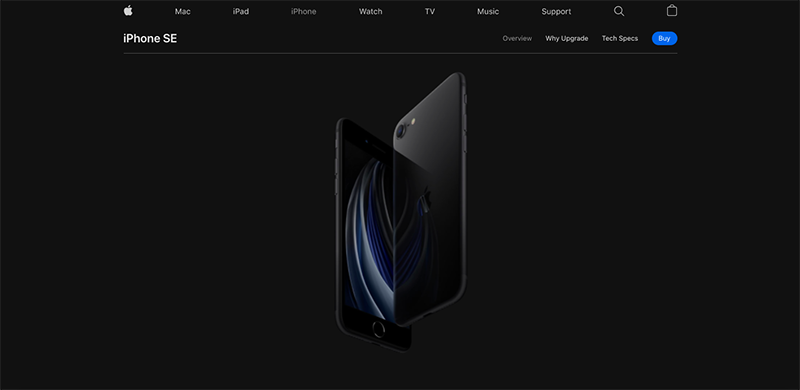 You can choose from any of the budget camera phones under $400, such as the Apple iPhone SE, Samsung Galaxy S10E, Google Pixel 4A, or Moto G8 power.
Consider investing in a good smartphone tripod to minimize movement and ease the overall photoshoot. This equipment is essential for making panoramic product photography as the process utilizes a slower shutter speed, thus requiring great stability.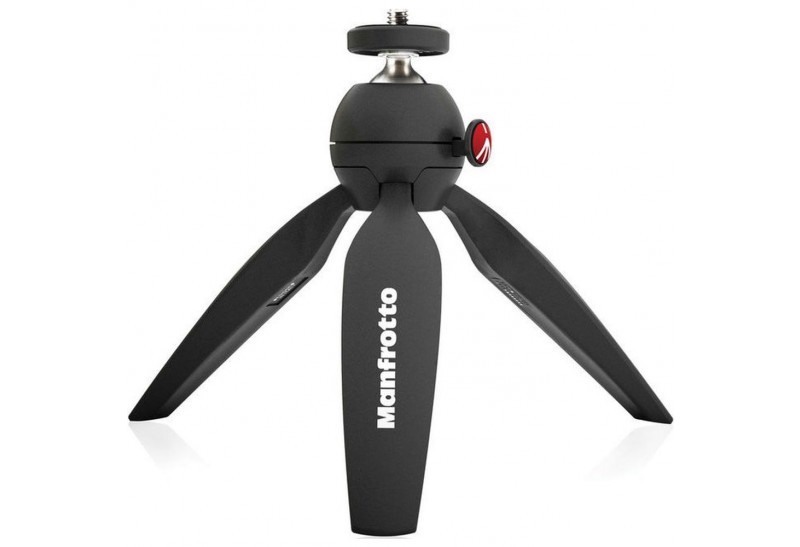 We recommend the mini tripod Manfrotto PIXI to beginners, which costs $29.99. It can accommodate a smartphone of up to 3.3 inches wide. Furthermore, it equips an ergonomic handle for a more stable and comfortable grip.
As for the lighting, you can use a natural lighting setup to minimize expenses. This can be done by conducting the photoshoot in a room with a good natural light source, like a window or a ceiling opening.
Natural lighting brings out the product photos' natural colors, making them look more authentic and appealing without any digital photo manipulation.
If there's no sufficient ambient light to create an aesthetically pleasing shot, consider using a bounce card. It's a flat, reflective piece of material to control an object's shadow contrast in various lighting situations.
Bounce cards come in three colors, which you can pick depending on your needs. The most common type is white bounce cards, giving you a natural or desaturated light.
On the other hand, utilize a light diffuser sheet if you're shooting under a harsh natural light. Household items that make great DIY light diffusers are wax paper, t-shirts, and white printer paper.
To create clean and professional product photos, opt for using a white background. This color choice can give a nice highlight to your product, thus increasing your product's value.
A seamless paper is a budget-friendly white background you can get and set up easily.
Ideal Equipment for Product Photography
While a smartphone, low-cost photography setup still lets you take great pictures, producing even better quality product pictures is attainable with a higher budget.
For a budget of under $900, you can achieve faster focusing, minimal shutter delays, and continuous shooting for a longer period.
The first step you need to take is investing in a DSLR camera to take photos in a professional product photography setting.
Nikon D7200, for example, has a 6.0 fps continuous shooting speed and a low noise level. With a starting price of $599.99, this professional DSLR camera is a top pick in product photography due to its excellent autofocus system and high shutter speed.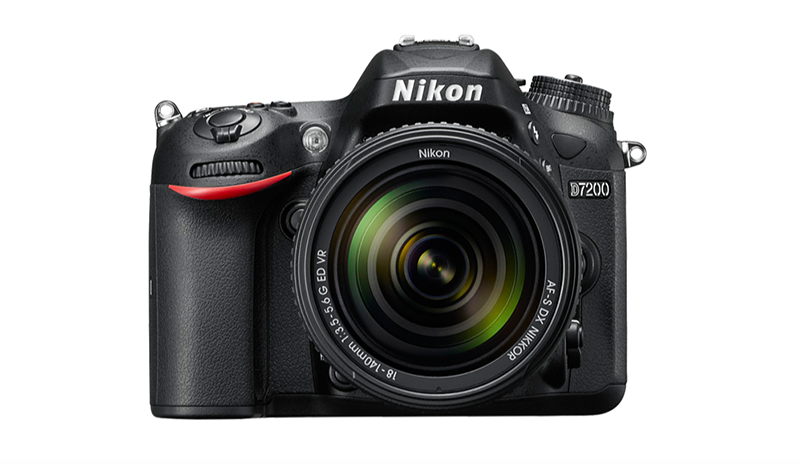 Besides a reliable camera, you also need a sturdy tripod to hold it in a stable position and reduce camera shake when using slow shutter speed.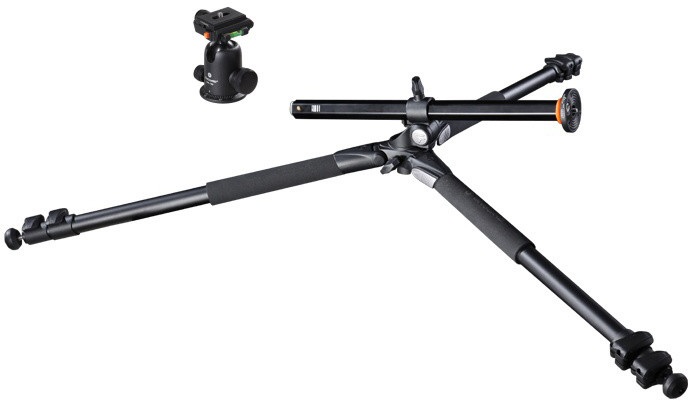 The Vanguard Alta Pro 263AB 100 tripod that costs $149.95 is made from aluminum alloy. You can adjust it to 25, 50, and 80–degree angles — perfect for taking low angle shots.
For a broader space, consider purchasing a portable sweep background. This equipment can give you a seamless white background, ideal for capturing delicate products, such as jewelry, craft, or wine.
We recommend getting a foldable shooting table. It's an all-in-one product that comes with an anti-glare, white background and a table.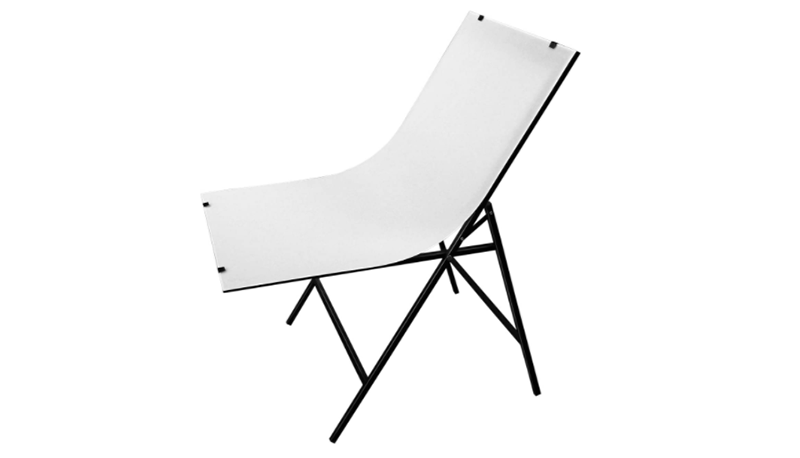 Finally, choose artificial light sources to obtain full control over the lighting.
A lighting kit is essential for this, which comes with reflector umbrellas and photography light stands for flexible options. A kit like this can set you back $59.99.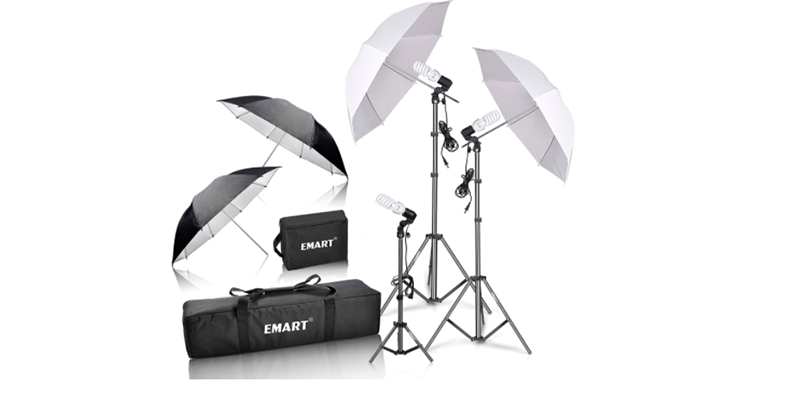 Basic Steps to Take High-Quality Product Photography
We will now provide you with an in-depth look at the steps to conducting a successful product photography shoot.
1. Prepare Your Background
Besides enhancing your lighting setup, having the right background can speed up the editing process after preparing the products for photography.
A seamless white background like a photography sweep is an excellent option. You can easily remove the color white during photo retouching.
Another advantage of a sweep is that it reflects white light onto your subject, giving you a well-lit product photo that doesn't require photo manipulation.
You can create a DIY shooting table for shooting small products to save the budget. It offers more flexibility and control when working with your light sources.
If you use a wooden chair as the base support, make sure the white paper is long enough to cover it.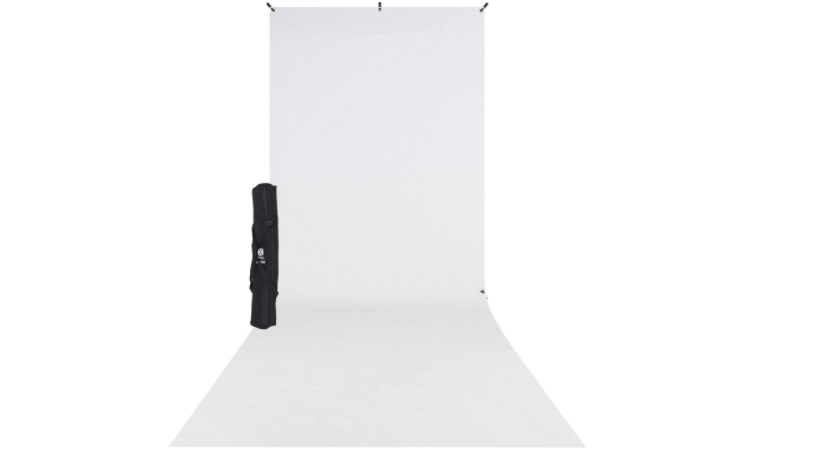 On the other hand, you will need a bigger sweep when shooting large products. Ideally, the sweep has to fill the entire shot frame when you look through the camera lens.
2. Get Your Lighting Right
It's necessary to control the amount of light for every shot to get an excellent product photo.
When you're on a budget, learn how to take good pictures using natural light. It can save you time and effort as the benefits lie in its availability and convenience.
In this case, the ideal time for photographing products is during the daytime. It helps you achieve more light that you can later play on.
Once there's ample light, place your shooting table or chair mounted sweep near or under it. If the sun is too intense, place a cloth or white paper over the source of natural light to soften it.
If you want more freedom to take photos at any time of the day, artificial lighting is a better option. With the help of a bounce card, it gives you full control and flexibility in the photoshoot.
You can go with a 60-watt incandescent bulb that provides a warm light for an affordable price.
To hold a professional photoshoot, purchase a studio lighting kit instead. It's easy to set up and offers high total light output you can manipulate to your needs.
3.  Set Up a Tripod Before Adjusting Camera Settings
You have to stabilize your camera to avoid taking blurry shots. Use a tripod to level it and minimize the risk of any movement.
Once your tripod is in place, set your camera to low aperture and slow shutter speed to get a wide field depth.
It will place a strong focus on your subject, which lets you achieve clear lines and crisp details in product photography.
4. Select the Right Camera
A modern smartphone or a quality point-and-shoot camera can help you achieve high-quality, professional-looking product shots cost-effectively.
Images taken from a smartphone should be sufficient for an online store's product catalogs.
However, if you want to produce your product photos in large sizes, it'd be better to opt for a DSLR camera instead. Using a professional camera lets you customize the type of lens, resolution, and mode — offering great flexibility in all kinds of shooting.
5. Post-Process Photos
Image post-processing transforms and enhances an image to achieve the concept you have imagined.
If you're a beginner in photography, getting the background or the product photography lighting right can be challenging.
To ease the process, consider using photo editing softwares like Adobe Photoshop Lightroom to enhance your images' quality and remove imperfections. These tools also let you reduce noise, correct the colors, and create shadows for a more dramatic effect.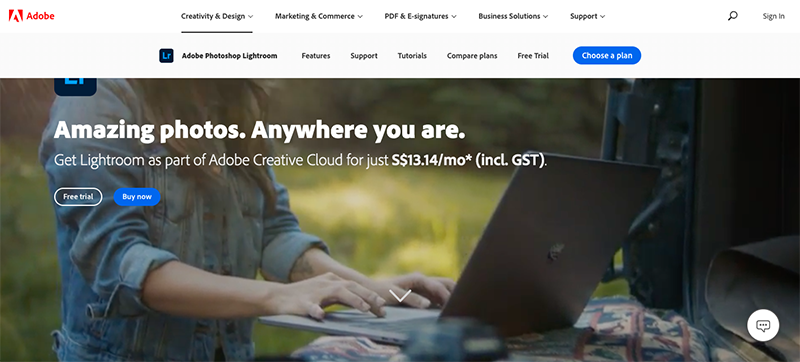 15 Photography Tips to Take Good Product Photos That Sell
Being a product photographer takes more than investing in good photography equipment. The following are several tips on product photography you can learn for a standout photoshoot session.
Learn How to Use Photoshop
Photo editing is an essential skill in product photography. It involves modifying and enhancing images to make them stand out.
Adobe Photoshop helps you improve and tweak your shots. Some of its features include layers, selection tools, and retouching tools — best for color manipulation and perspective correction.
Its free online tutorials are excellent for amateur and advanced photographers looking to learn the basics or enhance their photo editing skills.
The website compiles video tutorials and hands-on projects on various topics — from changing the image size to applying filters.
Get Inspiration from Brands
Take inspiration from other brands to produce a compelling product photo.
If shooting tiny products is challenging for you, determine if you could apply your favorite accessories shop's product photography techniques to create your own shots.
Browsing through jewelry product catalogs, for example, can motivate you to learn what makes a great macro shot and how to use extreme close-ups to produce appealing photographs.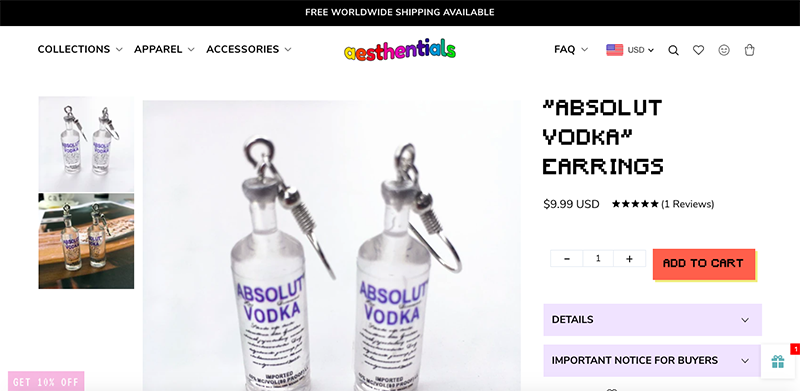 Apply the Rule of Thirds
The rule of thirds is a widely practiced technique in composing and balancing your images.
To incorporate it into a shot, break up the image into thirds, horizontally and vertically.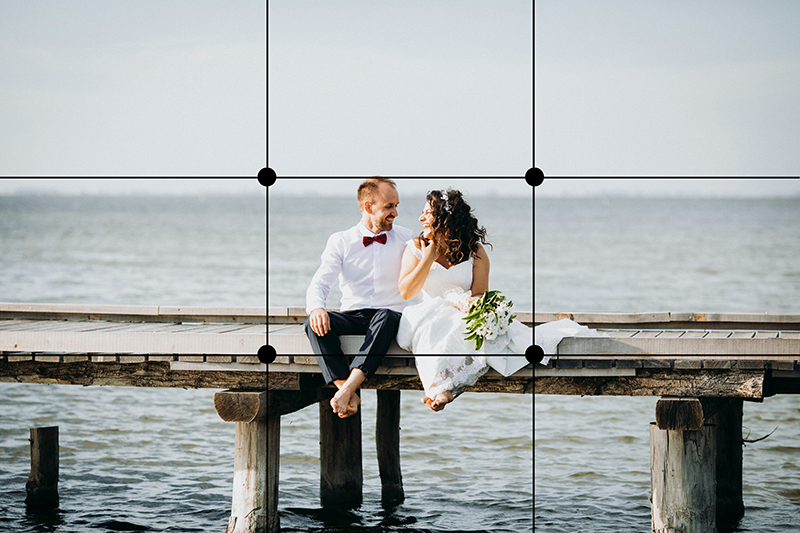 The grid helps you position the elements and frame the essential parts of your composition. The lines that intersect at four distinct points will be your points of interest.
Use this method to create great pictures that are pleasant to the eye.
Pick the Right Lens
If you are looking to bring professional photos to life, pair different lenses with your camera.
The standard prime lens is ideal for outdoor photoshoot due to its large aperture. Despite this, you can use it to shoot objects under low light conditions.
To shoot small products, consider investing in a zoom lens. Its wide range of zoom lets you capture the object in great detail.
Make sure to research various types of lenses based on your needs and the product's nature for optimal results.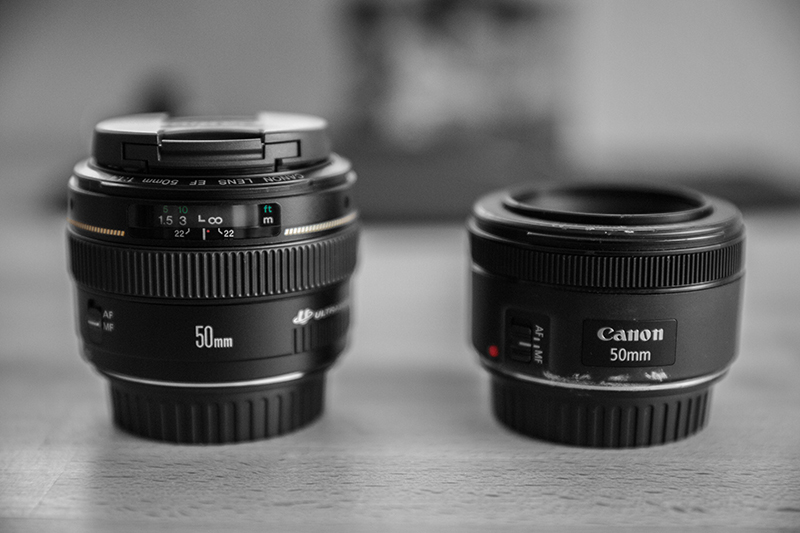 Add Props to Your Photos
Props give character and appeal to a photo, even add context to the overall concept.
To effectively contextualize your subject, all the objects within the image have to be simple, coordinated with the color scheme, and relevant to your product.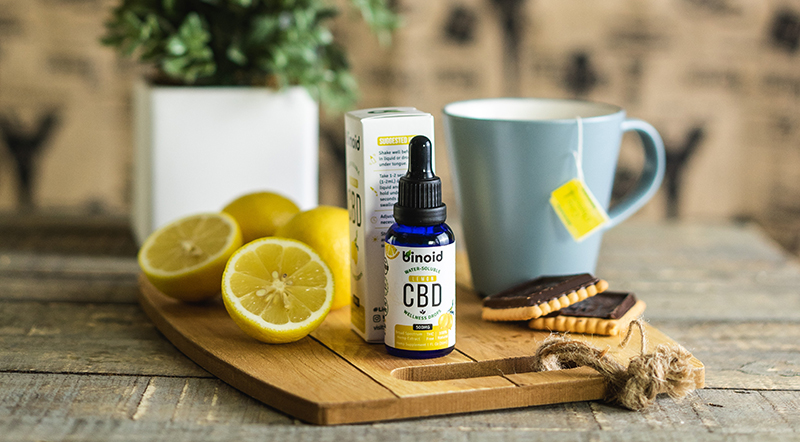 For example, the photographer used a light blue ceramic mug, fresh lemon slices, and a brown wooden table to complement the lemon wellness product in the photo above. Notice the harmonious color scheme and each prop's relevance to the product's ingredients.
Shot Product Details
A product description provides customers with details about its features and benefits to generate sales.
To help the audience understand your product, take shots of the essential details, and pair them with informational text.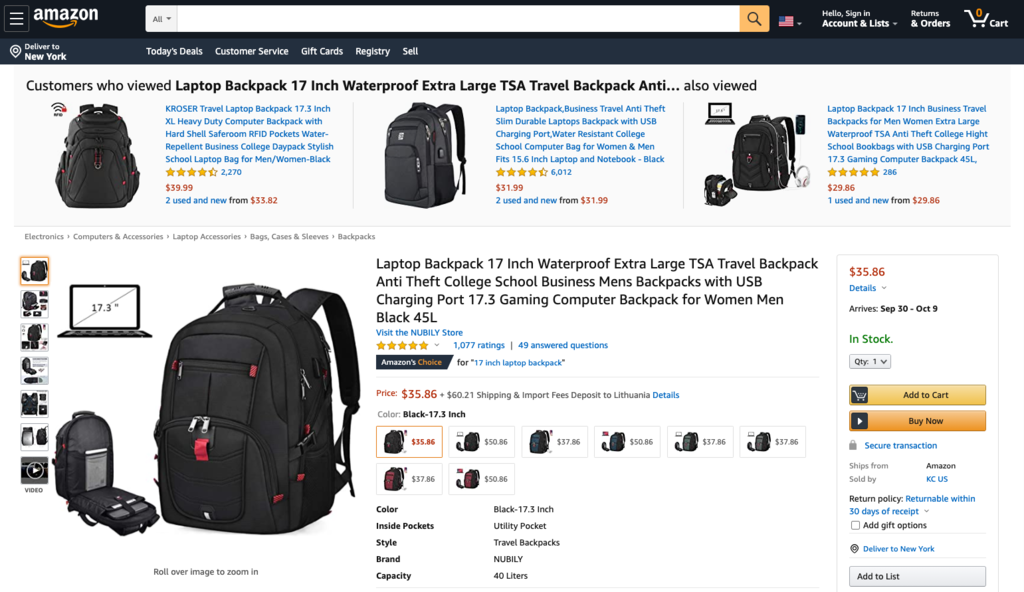 For example, suppose you sell anti-theft laptop backpacks. In that case, the product listing needs to include photos of its best features — the anti-theft design, accessibility, anti-slip padded cushion, and pocket arrangement, to name a few.
This trick is particularly vital for eCommerce businesses, as customers will have to rely on product photos and descriptions to form their buying decisions.
Keep Your Background Simple
The composition of a professional-looking product photo calls for a simple and clutter-free background. This approach draws the focus onto the product, making it easier to highlight its characteristics.
Another option is to use neutral patterns. You can use the side of a wall or place the object in a different position with the sky or ground as the background.
Opting for an overly-crowded background will take away the focus from your product and make the picture unpleasant for the eye.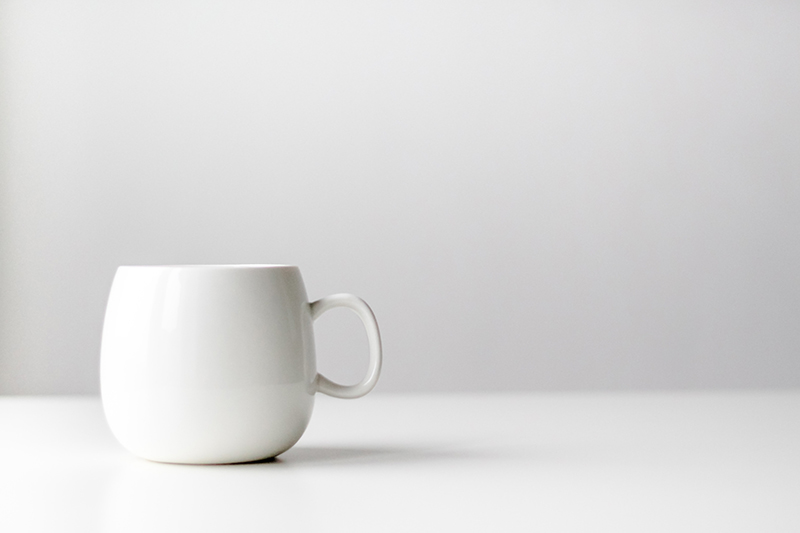 Pay Attention to Reflections
Avoid any unnecessary reflection on your product. Check the effects of lighting on the product's surface, and if you can see yourself in it.
The best way to omit reflection completely is to adjust yourself to a new position or use an image editing software.
Alternatively, take advantage of the object's reflective surface to add new elements to the image — inserting a subtle hint of the photoshoot's location, for example. Sunglasses photo ads often use this trick to improve the image's value.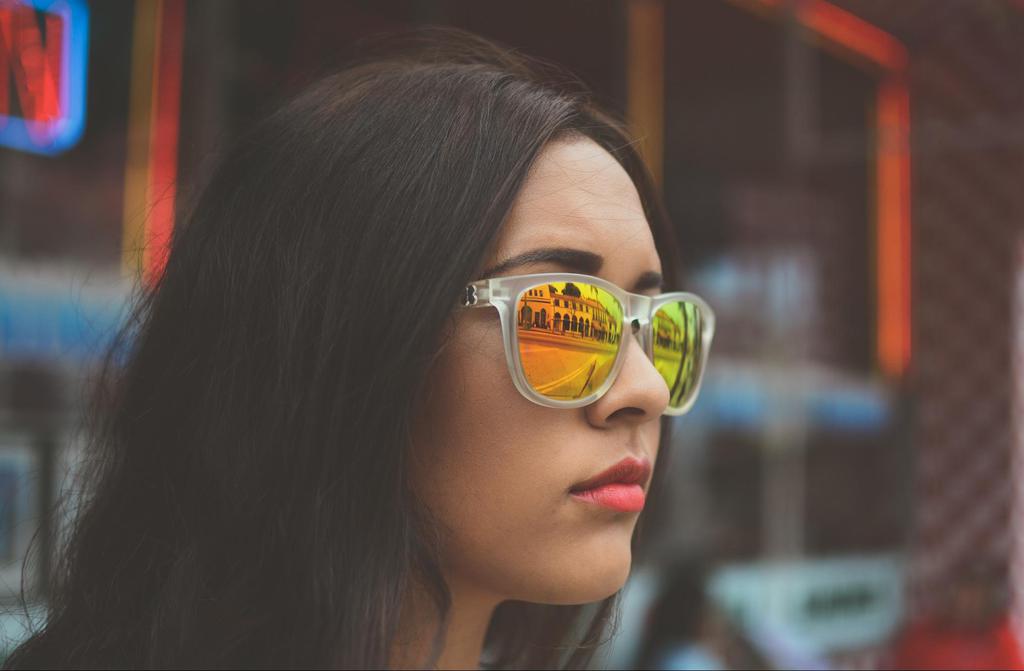 Plan Your Angles
Customers evaluate the value of your products through photos. Thus, you need to highlight the features that can appeal to others and help them make a buying decision.
The essential shots to take at the very least are the front, sides, and back of the product. You may also consider taking a close-up shot to communicate details effectively.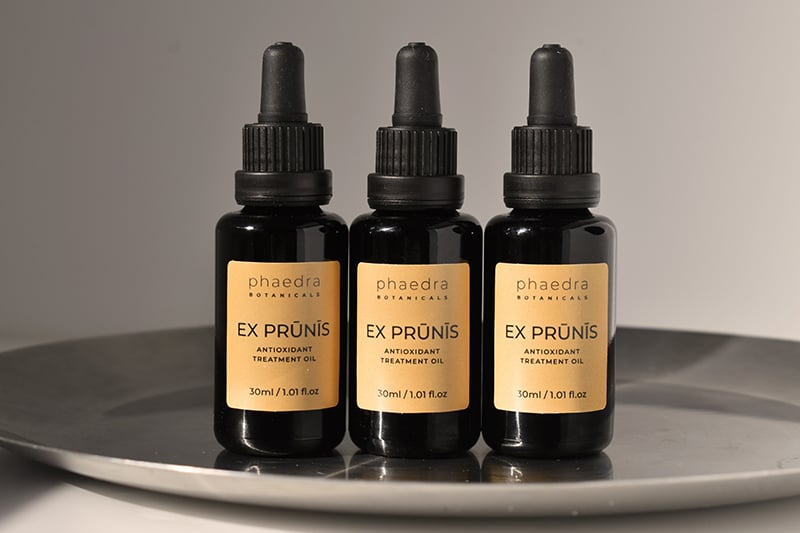 Tell the Product's Story
People look at product photos carefully to understand what it would be like to own them.
To enter people's subconscious, show your product into different lifestyle shots that focus on it.
Besides advertising the product, doing so will establish trends around the product you try to sell — creating a demand for it.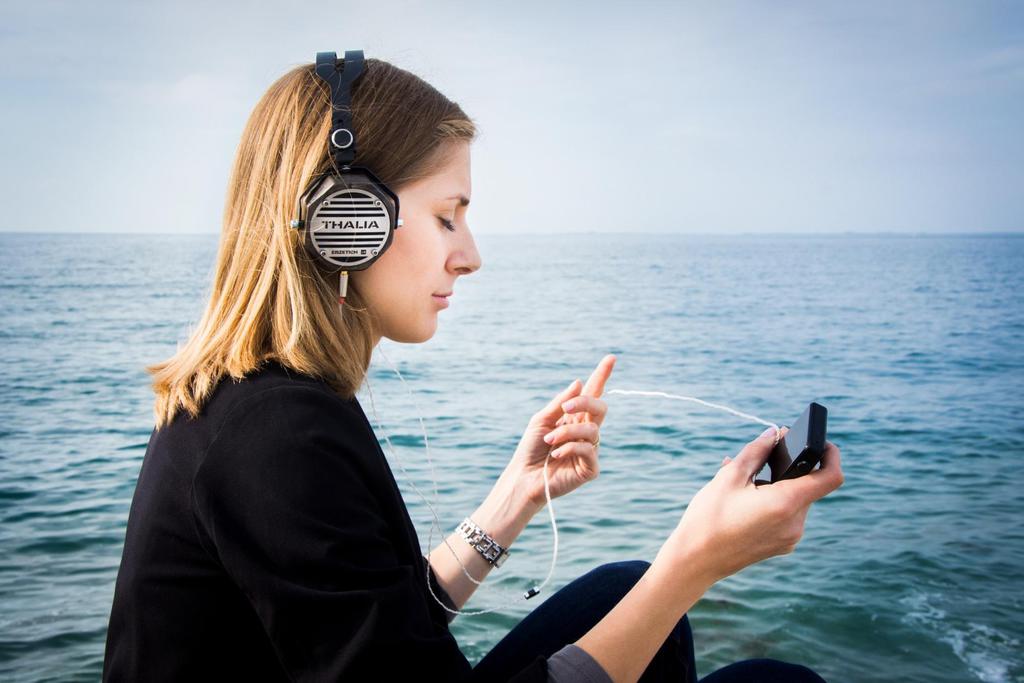 Include Packaging
Product packaging is part of the customer experience, thus contributing to creating the brand's first impression.
By including packaging images, you provide a glimpse of your shipping process. Buyers can use them to visualize how the products, especially the fragile ones, can be delivered safely.
Moreover, it's an excellent way to show off the product creatively without relying on too many props.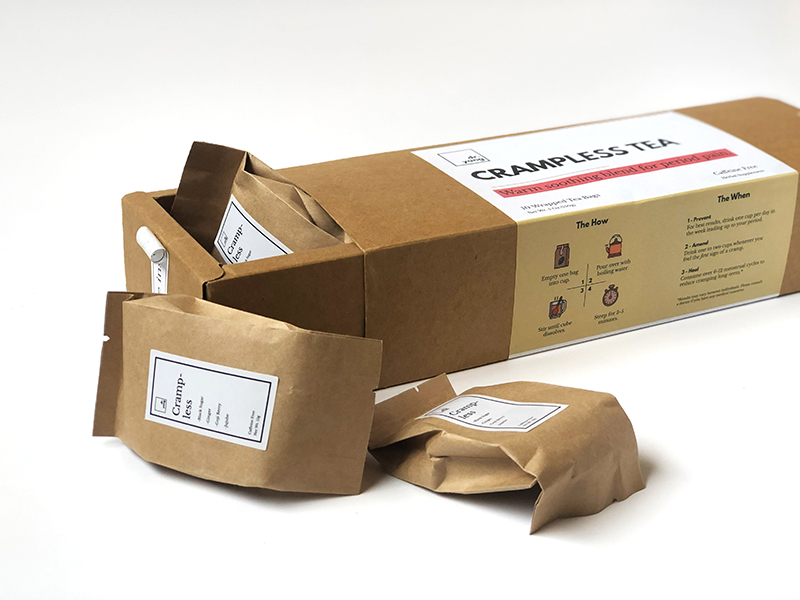 Support Your Products
Your products may require a support platform to help your audience's visualization.
If you want to showcase flat products or those that don't stand up on their own, we recommend getting a stand or a mannequin to display them.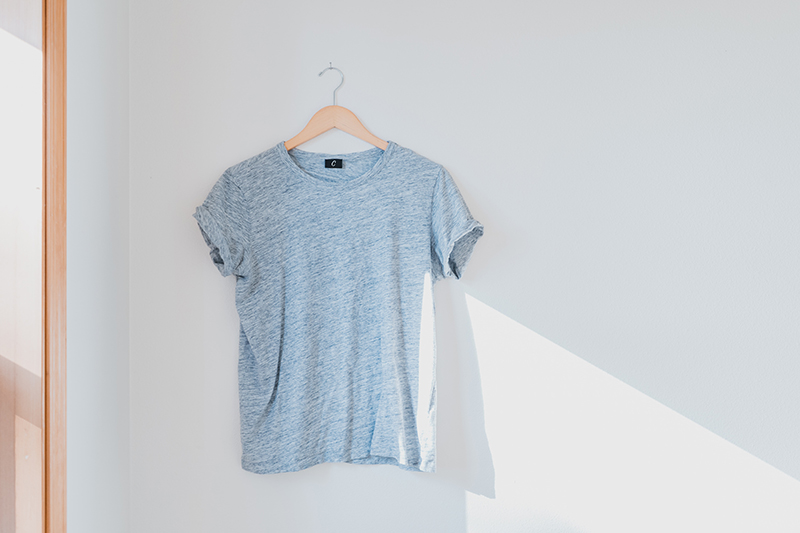 Showcasing products this way can give your customers an idea of their overall size.
This tip is particularly applicable for shooting jewelry and clothing products.
Determine the Mood and Concept
One of the most critical tasks in photography is to define the mood.
Having a clear concept in mind lets you analyze how to shoot the object best. Brainstorming with your clients or business partners is the first step toward creating an appealing shot that sells.
Know the type of environment the product belongs to or the kind of emotion it evokes. These are just some examples that can guide you in directing the shoot.
From there, you can either capture the product in a room or at a studio and use relevant props to support the image's concept.
Go for an Eye-Level Shot
Angled framing can produce distorted product photos and change the look of their dimensions.
When the product elements are closer to the lens, they render a larger image, creating an unnatural look. Not only that, but the image will carry less information to influence your audiences' buying decisions.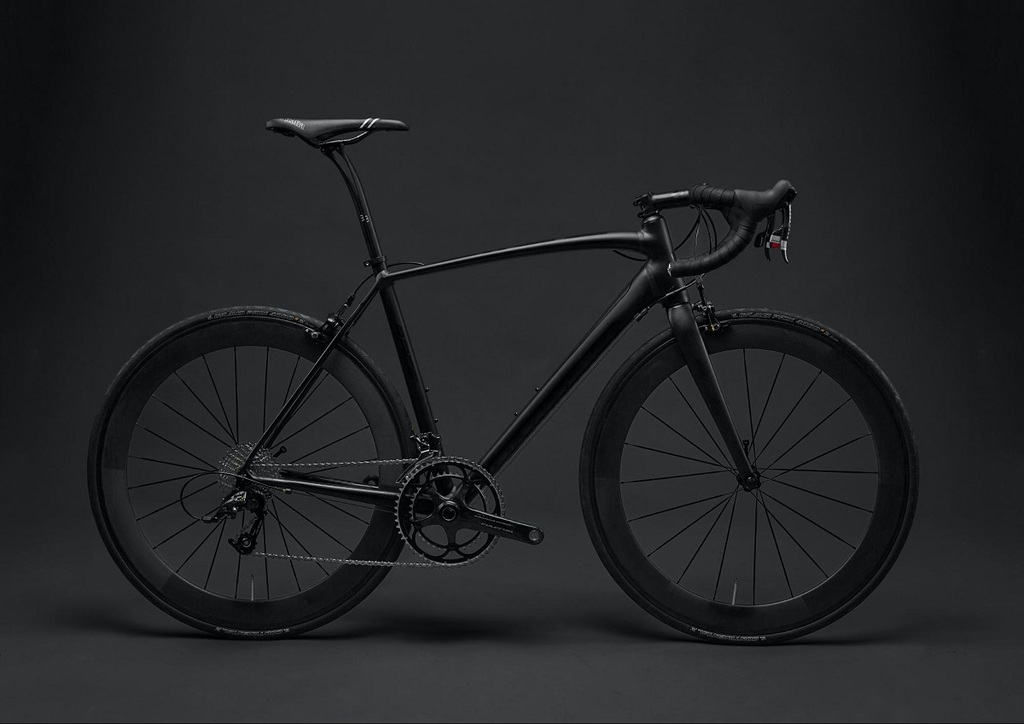 That said, make sure to capture the object as naturally as possible. Position your lens at eye level to your product to create a pleasing image that captures all of the product's details. This is essential if you shoot large-sized objects.
Create an eCommerce Website
After producing great product photos, you need a website to display them online.
Since a domain name improves your visibility online, pick a short one that's easy to remember. You can check a domain's availability using a domain checker before purchasing it.
The next step is to select a reputable web hosting provider to host your data. Consider checking out our pricing plans for affordable hosting — prices start at $0.99 per month.
The most affordable plan comes with a free SSL certificate, 100 GB of bandwidth, 10 GB of disk space, and a 99.9% uptime guarantee.
Once you've set up your website, dedicate a page that contains pictures of products and descriptions to help customers learn more about your brand.
Conclusion
Product photography is essential in any businesses as customers rely heavily on images when purchasing an item.
A successful product photoshoot involves putting your skills to good use and utilizing the right equipment.
If you're a beginner in product photography but knowledgeable about photography basics, a reliable camera phone can do the work. On the other hand, you can invest in a more expensive product photography kit to maximize your photoshoot's efficiency and result.
We have covered the importance of product photography and how to conduct a successful photoshoot session. We have also provided some helpful product photography tips to produce high-quality pictures that sell.
Best of luck in your photography journey.