Website Uptime and Downtime: What It Is, How to Monitor It and Improve Performance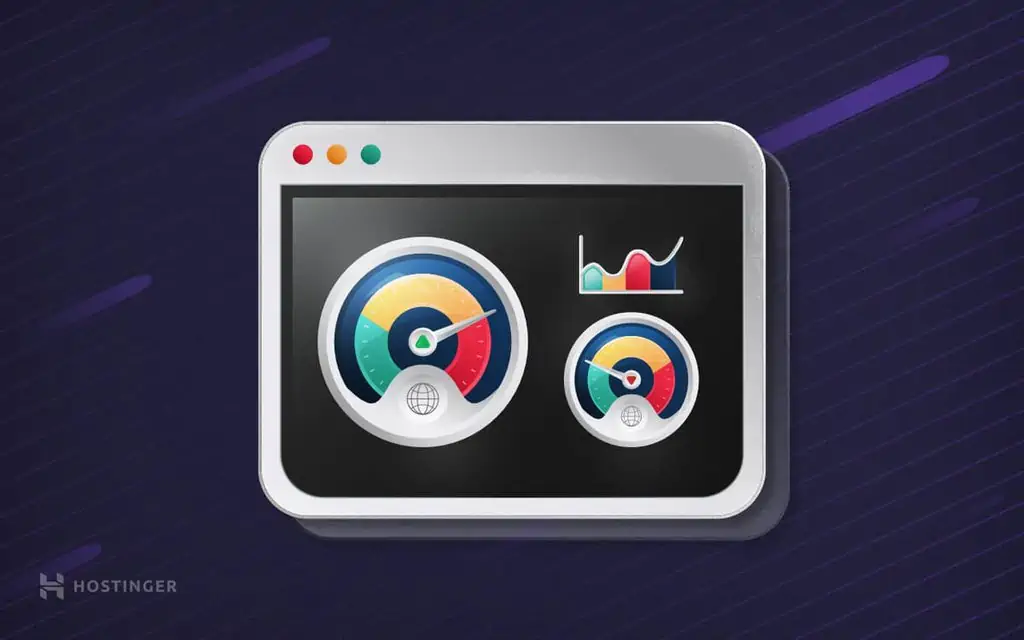 Imagine you're shopping at your favorite online store or finalizing a transaction when the website suddenly crashes. It's frustrating if it happens once, but a constant problem with downtime will make most people choose another shop fast.
Is that what you want for your customers?
One of the most important features of a website is its availability. You can have awesome content, great product images, and all the bells and whistles you want. But, if it's not available to your visitors when they need access, they'll go someplace else. Even a second of loading time equals lost sales. According to one study by Web Hosting Australia, 50% of respondents would leave a website that failed to load within three seconds.
That's why it's essential to monitor your website's performance. Just one minute of downtime can cost your business thousands of dollars. Imagine the losses as the minutes stretch into hours or even days.
Download eBook: Speed Up Your Website. 8 Practical Tips That Work
What is Uptime/Downtime?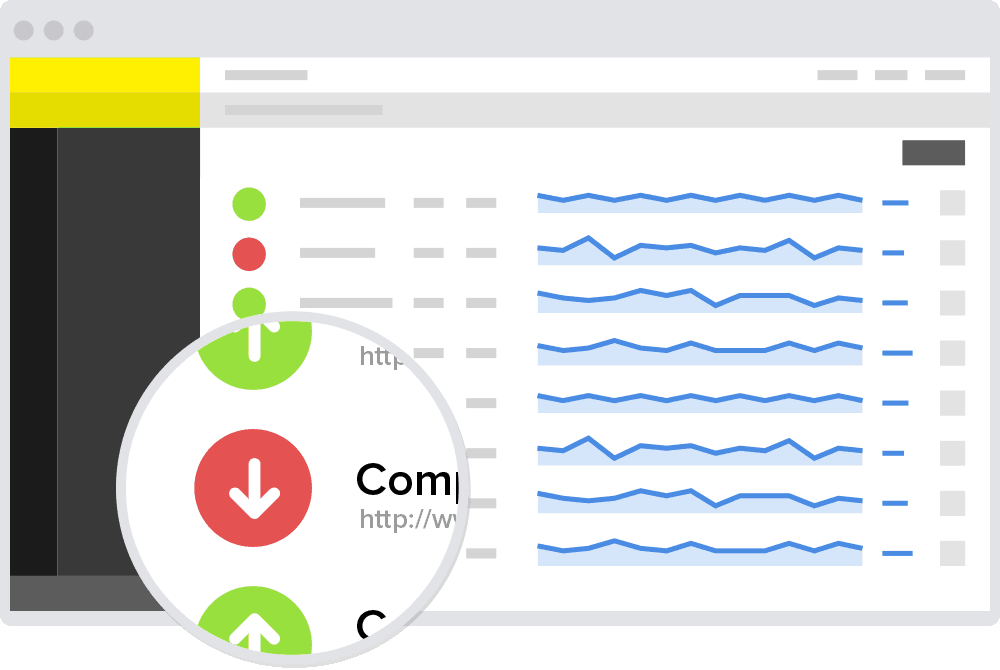 Uptime is usually expressed as a percentage. It shows how often your website is available and fully operational. The leftover percentage is how often it's not. Say a web hosting service boasts a 93% uptime. That means their servers are down 7% of the time, on average. That might not sound like much, those are probably odds you'd take up in Vegas. But even that small percentage of downtime can devastate your business when you look at it in terms of minutes or hours per month. How is downtime calculated?
By using a formula that takes the total number of hours in a year, subtracts the total hours of downtime, and divides that number by total hours in a year, and times that by 100. For example, there are 8760 hours in a year (365 x 24). If your website has 4 hours of downtime per year, that leaves you with 8756. The calculation would read as:
(8756/8760) x 100 = 99.95
That means that a particular website has an uptime of 99.95%.
While we would all strive for 100%, that's not possible. The best hosting services shoot for a service level agreement (SLA) uptime of 99.9%. An SLA is the percentage of uptime your hosting service promises when you sign on with them. That's certainly achievable with today's hosting technologies. However, that still means that your website has a potential downtime of 43 minutes and 50 seconds per month.
Is there anything you can do to eliminate that last fraction of the percentage?
How to Prevent Excessive Downtime?
Uptime is usually the responsibility of your hosting service. However, there are several factors that can affect your downtime:
The type of hosting you choose
The location of host servers in relation to your location
Your content, such as whether you have a lot of videos or images
Your platform, such as whether it's WordPress, another CMS or custom made
One of the first things you can do is stay away from shared hosting. You can control what goes on with your own web traffic to a certain extent, but you can't control what a website owner you're sharing space with will do. They could hog resources which would cause all other websites on the shared service to suffer.
If you want to limit the amount of downtime your website experiences, go with the best VPS hosting service for your project that has the resources to handle your traffic, even if you experience sudden spikes or business growth. You should also make sure that your CMS and plugins use the latest version of PHP to handle requests that are uncacheable.
This doesn't affect static websites as much as it would a busy ecommerce or membership website. Your hosting service should also have state of the industry encryption, DNS leak protection, and SSL authentication. These things are necessary to protect your website from a malicious activity like DDoS attacks that are designed to cause a system crash.


Don't just rely on your hosting service to keep you safe. Make sure that you're always using the latest firmware version for your WordPress website and uninstall any old or unused plugins. Set your anti-virus, anti-malware, and anti-spyware for automatic updates, and put a strong firewall in place. Make sure to test your website immediately after making any changed. Last, but not least, make sure that you monitor your website for issues, and have a response plan in place for any eventuality.
Why it's Important to Monitor Your Website?
Downtime doesn't just frustrate your visitors, it can also halt production. Each time there's a disruption that has to be dealt with, it takes an average of 6.2 hours for your team to get back on track.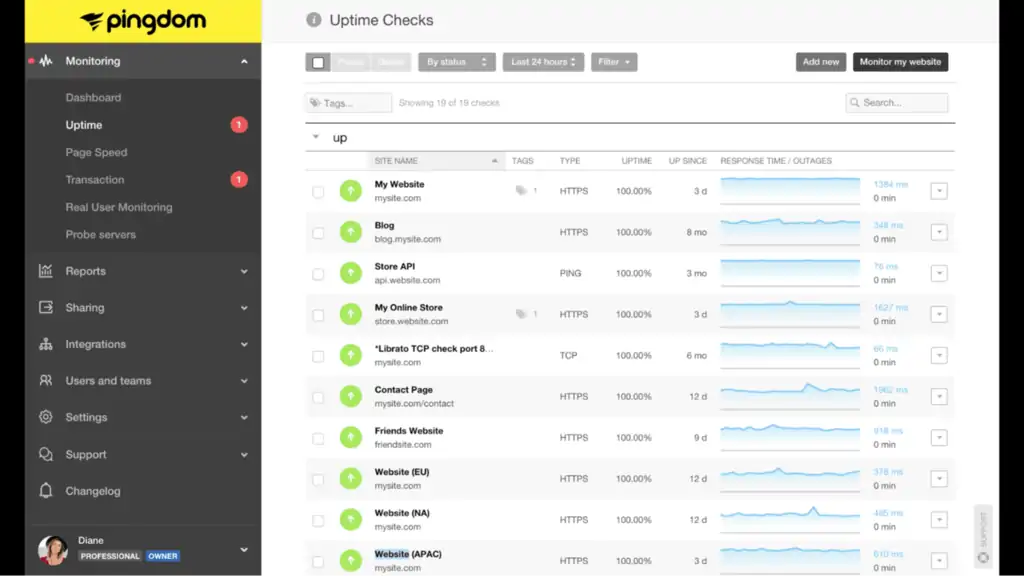 What's more, bad customer experience will affect your standing in search engine page rankings (SERPs) and diminish your professional reputation. Of course, it's impossible to sit there and wait for a problem. That's why there are tools to help you monitor, analyze, and optimize your website to ensure the smallest possible ratio of up to downtime.
Here are a few of the best.
Free Monitoring Tools
Sometimes, free is good. There are a number of free monitoring tools that will tell you when your website is down and help maintain your website. Many of them are as simple to operate as dropping your URL into a search bar and pressing "Go". Many of the premium monitoring tools also have a free version. They have limited functionality because they would rather you pay for their service, but even the most basic free version will monitor for downtime.
This product has both paid and free versions. It will tell you when your website is offline or if a specific text is missing. To use it, simply go to their homepage and drop your URL into their box and choose how you'd like to receive alerts. They can arrive via email or SMS. It will only scan your website every 10 minutes in free mode; the basic premium service monitors every 60 seconds, and there's an enterprise package that offers unlimited round-the-clock monitoring.
This one is as basic as it gets, but it's reliable. Not only does it perform comprehensive monitoring, but it also informs you in real time. There's also a safeguard in place to prevent false alarms.
Paid Monitoring Tools
Paid tools will give you more aggressive monitoring and a range of other useful features. Most don't cost too much, so it's worth the investment to use a premium service. They also offer free trials, so you can take it for a test drive before you commit to anything.
This is an all-inclusive monitoring tool that does more than just look for downed websites. It monitors your website, your server, and your network for issues. You'll also get real user monitoring, app monitoring for DevOps teams, and synthetic transaction monitoring. You can try it for free or choose one of their premium plans.
One of the top paid monitoring tools is Pingdom. Even if you choose their free version, you'll get feedback from more than 70 locations right out of the box. It monitors every minute and notifies you of any issues by push notification or email. The premium version includes SMS notifications.
The Bottom Line
Speed and reliability are essential to staying afloat in today's competitive eCommerce reality. You can ensure that your website is there when the traffic is by choosing wisely when it comes to web hosting, maximizing your security, and choosing the right monitoring tools to keep an eye on things when you can't.