How to Become a Web Developer: The Complete Guide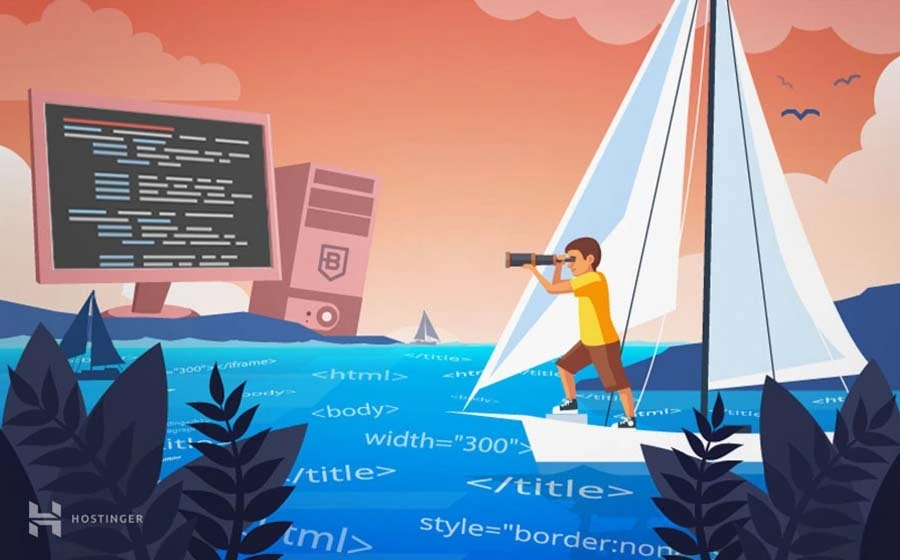 According to the Bureau of Labor Statistics, web developers' employment is projected to grow up to 8% until 2029 ‒ that's 4% faster than the average growth rate for other occupations. If you're interested in working as a web developer, there's no better time than now to give it a shot.
This article will uncover how to become a web developer. You will learn about what this job has to offer, required skills, and its perks. We will also answer frequently asked questions and provide all relevant information you may need to make your mind up.
What Do Web Developers Do?
A web developer creates websites using various programming languages. Their responsibilities include designing website layouts and developing site functionality to cater to users' needs.
Sometimes when the project is finished, a web developer may be tasked with maintaining website performance, performing updates, and checking for technical issues.
Since web development covers a wide range of areas, the industry divides it into three specializations:
Front-end web developer ‒ responsible for website design, functionality, and other client-side elements. A front-end web developer's goal is to make a website visually appealing and fully interactive.
Back-end web developer ‒ takes care of the website's infrastructure and server-side elements. A back-end web developer ensures a website performs optimally and has all the necessary back-end functionality.
Full-stack web developer ‒ covers the skills of front-end and back-end developers as well as masters multiple programming languages. A full-stack developer should also understand business logic, hosting and network environments, and user experience.
Benefits of Being a Web Developer in 2021
Like any other occupation, being a web developer has its perks. If you're still unsure whether becoming a web developer is the right choice, have a look at these benefits:
Great salary. The average web developer salary in the US is $74,742 per year, with an hourly rate of $36. The more skills and experience you have, the higher the salary rate.
Plenty of job opportunities. With the rising need for digitized information, people consider a website necessary, particularly for a business. This leads to an increased demand for professional web developers.
Flexible work environment. As more and more companies transition to work from home (WFH), this job gives you a chance to work remotely and decide your working hours. All you need is a laptop and a good Internet connection.
Continuous self-improvement. Working in one of the fastest-growing industries lets you continuously learn new information, be more creative, and improve problem-solving skills. This work ethic benefits both your career and everyday life.
Lots of opportunities for side web developer jobs. Plenty of job marketplaces, like Upwork and Freelancer, offer freelance web developer jobs. Besides making extra money, being a freelance web developer lets you gain work experience much faster.
What Are the Steps to Becoming a Web Developer?
Keep in mind that there's no fixed path to become a professional web developer. The following are the general steps that can guide you in the right direction.
1. Research About a Career in Web Development
Before cementing your career path in this field, make sure this is what you truly want. Like any other career option, doing something you're passionate about will improve your chances of success and work quality.
Here are a couple of tips to help you decide whether a web development career is right for you:
Consider your passion. Back-end development often involves critical thinking and thinking outside the box. In comparison, front-end development is more suitable for people interested in graphic design and human behavior. Think about which option suits you better.
Talk to a career counselor. Consulting a professional can help you organize your career plan and identify what it will take to accomplish your goals. They can also help you discover alternatives better suited to your abilities.
Have a chat with industry professionals. Experienced web developers are the best people to answer your questions and concerns about choosing this career path. They can tell you how to avoid common mistakes most professionals make when they first start.
Research its cons. Despite having a flexible work environment, a web developer tends to experience frequent eye strain and back pain due to sitting for long periods of time. If a sedentary lifestyle doesn't sound appealing, this career path may not be for you.
2. Choose a Web Development Specialization
Since web development has numerous fields, learning all of them will take way too much time, financial investments, and energy. That said, the next step you should take is to pick a web development specialization to pursue.
First, decide whether you want to be a front-end developer or a back-end web developer. Passion plays a big part in determining the right specialization, as front-end and back-end web development require different skill sets.
Another point to consider is the tools and programming languages. Becoming a front-end developer requires mastery in Hypertext Markup Language (HTML), Cascading Style Sheets (CSS), and JavaScript. Meanwhile, back-end web development often utilizes server programming languages like PHP, Python, and Ruby.
It's best not to start as a full-stack web developer as this career path requires advanced coding language skills and an understanding of both front-end and back-end elements. Most full-stack web developers build their portfolio as back-end web developers first.
Once you narrow down your specialization, research its most commonly used programming languages and software knowledge, and pick them as your primary learning focus. Remember, certain projects often call for a specific programming language.
3. Educate Yourself
After familiarizing yourself with the chosen web development specialization, the next step is to dive into it. Get started by taking online courses and browsing through tutorials to understand how your focus coding languages work.
If you know one or two professional web developers who don't mind sharing their past projects, ask them to show you what it will be like once you become a developer yourself. Don't be afraid to ask for their guidance and tips to start your own web development project.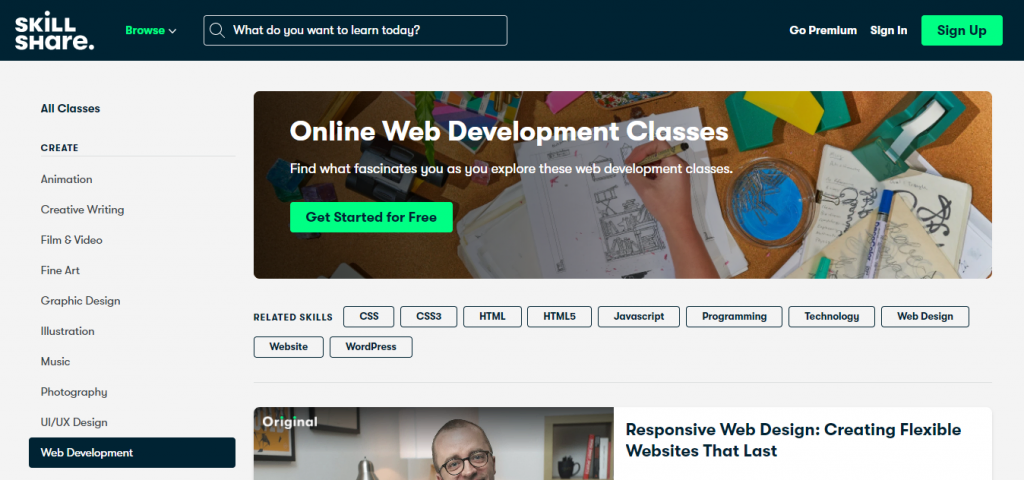 Plenty of online learning platforms like Skillshare, BitDegree, Khan Academy, and Udemy offer web development courses by various professional web developers. You can also find more coding learning resources on our blog.
We recommend starting with free classes to make your career journey less financially risky should you change your mind midway through.

Alternatively, you can learn web development independently with the help of online tutorials on YouTube and coding-based discussion forums. For example, Stack Overflow can help you connect with amateur and professional web developers with various specializations.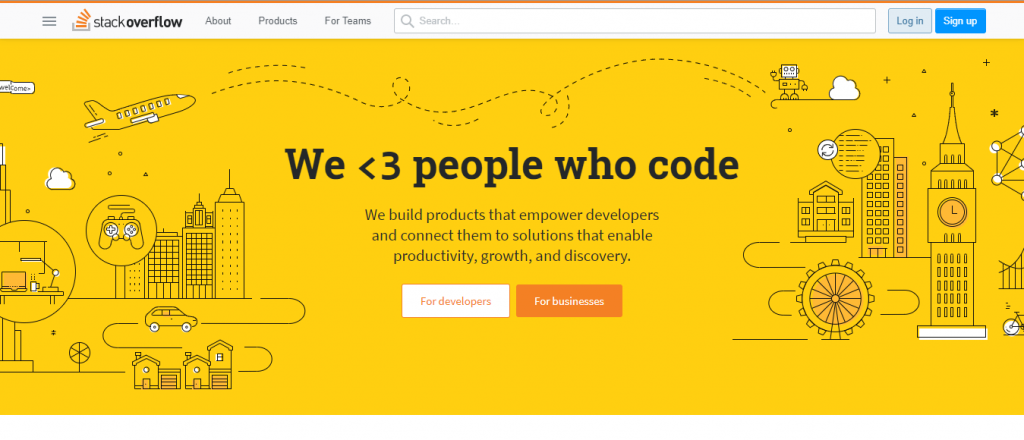 It's good to start working on your first project during this step, as it'll give you a general idea of what to anticipate when you'll be doing this professionally. This first project will be challenging, but remember that practice makes perfect.
4. Go to a Coding Boot Camp
If self-learning doesn't work for you, consider joining a coding boot camp. It's a 17-34 week-long training program that focuses on in-demand practical skills. Also, since the program is generally intensive, it tends to produce work-ready individuals.
Another benefit of joining a coding boot camp is that it's more affordable than getting a university degree. Each program caters to a specific specialization, programming language, or tool, so you only learn what you pay for.
What's more, some boot camps offer job search help via their partnership with IT companies. Other boot camps provide job placement guarantees in that they will refund your pre-paid tuition if you cannot find employment after completing the program.
That said, coding boot camps have several disadvantages. Besides having a narrow focus, the program's short duration makes for a rigorous learning experience. If you're not a fan of this learning method, coding boot camp may not be for you.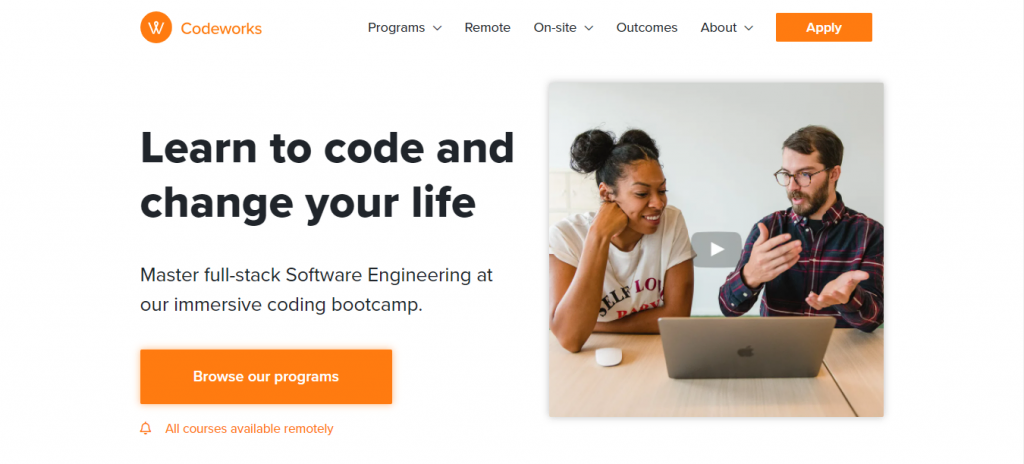 Some of the best coding boot camps in the US are Alchemy Code Lab, Tech Elevator, and Rithm School.
If you reside in Europe, iO Academy, Codeworks, and La Capsule Academy may be more suitable. Most boot camps offer online courses as well.
Since there are various types of coding boot camps, here are some factors to consider when choosing one:
Intensity level. Part-time boot camps last longer than full-time ones because they're held on nights and weekends. This allows people with other priorities to participate at a slower pace.
Accessibility. An in-person boot camp provides hands-on learning, while an online boot camp offers more options regardless of your location. Meanwhile, a self-paced boot camp is best for newbies with a specific learning style that requires flexibility.
Experience. Make sure to check the boot camp's level requirement to ease your learning process. Start with beginner-level boot camps until you master the basics, then proceed to the next level to deepen your skills gradually.
Tuition. Many boot camps offer Income Share Agreements (ISA), in which the program fees will depend on the person's salary rate after completing the course. However, there is a good number of boot camps that still provide their programs for a one-time payment.
Course type. Make sure to review the boot camp's learning materials before joining one. As mentioned before, most boot camps only focus on specific web development aspects.
Tutor. Since boot camps don't have fixed curriculums like traditional schools, there's very little control over boot camp tutors' certification requirements. Don't be afraid to contact the boot camp's organizer to cross-check their tutor's mentorship abilities.
5. Attain Qualifications
While you can become a web developer without having a degree, there are several benefits to enrolling in formal education that may smoothen your career journey.
If coding boot camps focus on practical web development skills, universities include theoretical knowledge next to the practices. Formal education also lets you do an internship to hone your problem-solving skills and get a taste of the tech industry.
Plus, many IT companies still use computer programming degrees as the minimum education requirement for employment.
There are four web development degree levels offered by accredited colleges and universities ‒ certificates, associate degrees, Bachelor's, and Master's degrees.
Web development certificate programs last 8-12 months. This program type typically focuses on introductory technology courses. Therefore, it's best suited for people with no technical knowledge or skill.
Associate degree programs usually take up to two years to complete. If you're planning to get a Bachelor's degree, securing an associate degree can potentially help you with that goal. That's because some schools let you apply the associate degree's credits to another undergraduate degree in relevant fields, giving you a head start.
Bachelor's degree programs' curriculum covers a wide range of subjects. They generally take four years to complete. Many in-demand jobs, including those in the tech industry, require an undergraduate degree to apply.
Master's degree programs are best suited for web developers looking to pursue more educational career advancement opportunities or deepen their web development knowledge to the maximum. Master's degree programs last up to two years and focus on a specific area of study.
Keep in mind that these qualifications are pricey. Be sure to consider your career goals and budget when choosing a qualification to pursue.
6. Gain Experience
The next step is to gain experience within your field of study. Doing so will familiarize you with the industry, enhance your programming skills, and increase your employability.
The easiest way to start is to take volunteer jobs. For example, you can create a simple business website for a local store or build an event website to promote local events. You may work for free, but your experience will be a valuable asset for your job search. Plus, you get to contribute back to your community.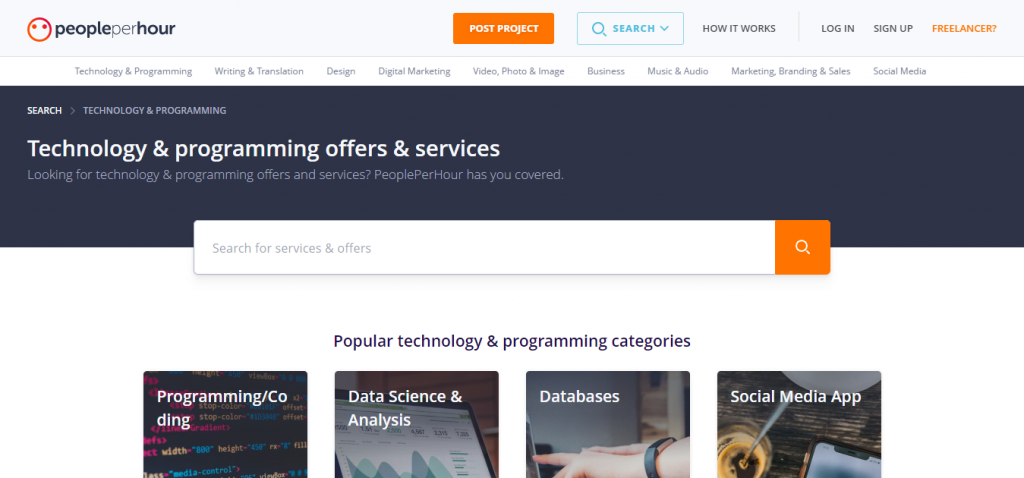 Another way to gain web development experience is to do freelance work. Promote your service on freelance service marketplaces, like Fiverr and PeoplePerHour, and apply for small web development projects. It may take some time to gain customers initially, but that will improve with time and experience.
Alternatively, participate in open-source projects and collaborate with other web developers. This method is ideal for honing your coding skills and networking with fellow professionals. GitHub is an excellent platform to get on open-source projects and contribute to the source code.
7. Create an Online Portfolio
An online portfolio is a digital representation of your competencies, experiences, and achievements. Having one will help track your career progress and showcase your credibility as a professional web developer during job interviews.
The best way to show this information is to create a website from scratch. If you're looking for a simple solution, a website builder will ease the website building process for you. However, we recommend using a CMS, like WordPress, for more in-depth customization and more flexible content management.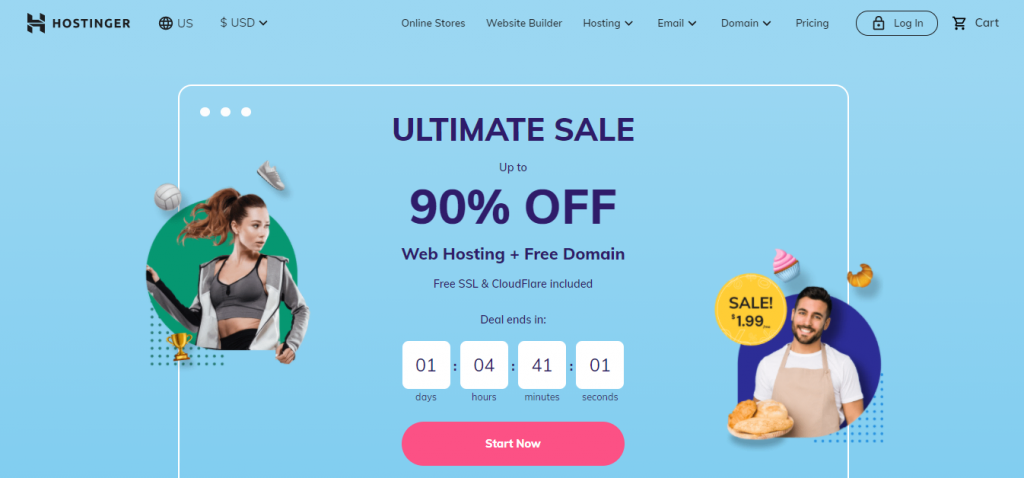 Should you need hosting, Hostinger provides multiple hosting options at competitive prices.
The shared hosting plans, costing between $0.99-$3.99/month, come with a 30-day money-back guarantee, email accounts, and SSL certificates.
The highest-tier hosting plan allocates unlimited bandwidth and 100 GB of SSD storage as well as a free domain registration for one year.
Here are several tips for building a great web developer portfolio:
Use a clean, responsive design. This ensures your portfolio website is accessible across all screen sizes, improving its SEO. Keep it simple and, most importantly, clutter-free.
Get the right domain name. Go with your own name if it's possible. Otherwise, try to secure a domain that's unique but still reflects you as a professional.
Link to your projects. Instead of describing your work, provide a table of contents with access to each project via GitHub, Bitbucket, or CodePen. Make sure to provide context by explaining what you did and who you worked with or for.
Only display the best projects. Allowing potential clients and employers to see your work without spending too much time browsing through lots of web pages will increase your chances of being hired.
List specialized skills. Since your goal is to stand out from the competition, displaying all programming languages and web development skills you master will boost your credibility. Don't forget to include any relevant certifications you have earned.
Add personality. This is another excellent way to make a lasting impression on potential clients and employers. Take advantage of the About page to share your passion, biography, and professional picture.
8. Learn How to Ace Coding Interviews
Most IT companies conduct coding interviews to measure applicants' analytical skills, coding abilities, and communication skills. Hiring teams use this method to evaluate whether the candidate has the knowledge and drive required for the job.
While each company has its coding interview method personalized, you can still prepare yourself by taking the following steps:
Have mock interviews. Partner with friends who work in the same career field and think of potential coding problems. Take notes of your strengths and weaknesses to learn about what you may need to improve on.
Research the company's hiring process. Some companies only conduct one interview round, while others could potentially have up to six. Knowing the process will help you prepare better and further strengthen your mentality.
Join Hackathons. Participating in competitive tech events is one of the best ways to familiarize yourself with the industry. Besides improving your analytical skills, these events will train you to work under pressure and collaborate with other web developers.
Polish your communication skills. The biggest mistake most applicants make during coding interviews is to make assumptions about their test case. Therefore, be proactive and don't hesitate to ask the interviewer for help.
9. Apply to Job Postings and Network
Now that you have what it takes to become a web developer, it's time to apply to job postings in the web development field.
You can find them on various job portals, like Glassdoor and Indeed, or the IT company business websites.
Joining web development communities will also expose you to more job opportunities and help you network with fellow professionals. Some of the most popular forums for web designers and developers are Designer Hangout, Digital Point, WebDeveloper.com, and CoffeeCup.
Whichever method you choose, here are some factors to consider when looking for job vacancies:
Career advancement opportunities. It's best to opt for job opportunities that let you build your resume towards higher career levels.
Salary. Make sure to research the average salary rate for the position you want to apply for. Additionally, check whether the company offers any benefits, such as health care, bonuses, and insurance.
Company culture. Look for company reviews to see whether the organization has a favorable environment and aligns with your work ethic. There's nothing more discouraging and tiring than working in a toxic environment.
Working hours. As web developers and designers often work overtime, make sure the company is willing to compensate for your efforts adequately.
Company stability. Working with a stable company helps to maintain your stress level and ensure steady pay and benefits.
Keep in mind that employment scams still populate job portals. According to the BBB Employment Scam Report, around 14 million people were exposed to job scams in 2020.
Here are the signs a job offer may be a scam:
Requires no skills or experience.
Offers an unreasonably high salary.
Looks unprofessional spelling and design-wise.
Requests advance payment for training.
Sent using a free, personal email instead of a business email.
That said, be sure to cross-check any job vacancy you want to apply for with the company that supposedly published the ad.
10. Keep Improving Your Skills
Since this is an ever-evolving field, web developers are responsible for keeping up with the latest technologies and market demands. Meaning, learning web development or web design shouldn't end after securing a job. On the contrary, continuing to update your skills solidifies your credibility as a professional web developer and streamlines your efforts toward achieving your career goals.
One of the best ways to stay up-to-date is to keep building your portfolio. Take any chance you can get to collaborate with other web developers on projects outside of your specialization. If you're interested in becoming a full-stack developer, this is how you will learn about different web development fields.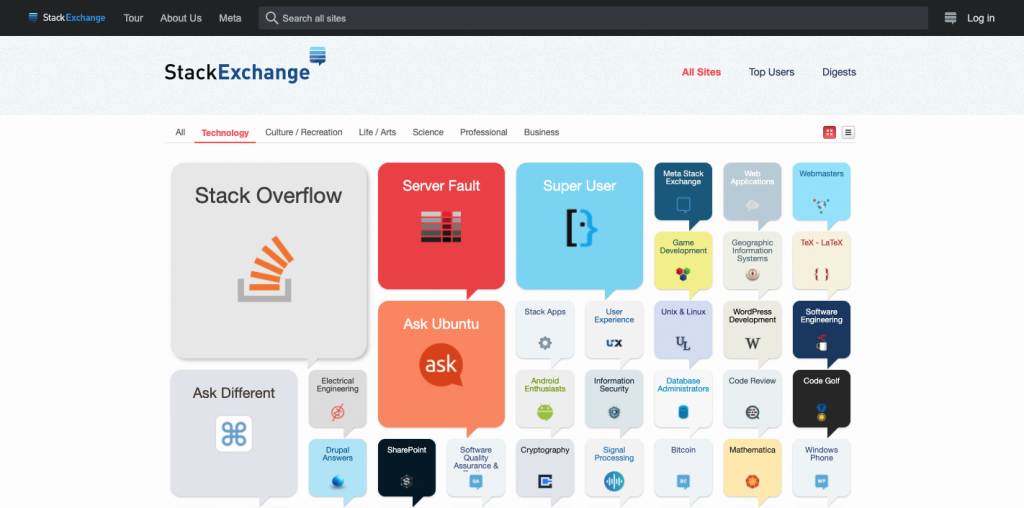 Alternatively, monitor the trends via technology websites like Slashdot, StackExchange, and DZone. Also, be active on business-oriented social network platforms like LinkedIn to grow your network and stay ahead of your competition within the industry.
What Coding Languages Are in Demand in 2021?
As mentioned earlier, each web development branch has its programming languages that evolve following the market's demands. Mastering programming languages in demand will improve your employability and let you leverage for a better job offer.
If you still weigh in on which coding language to choose to further your career, we may be of help.
Here are the three most popular front-end development languages for 2021:
HTML5 ‒ a markup language for structuring web pages. It's the latest HTML version, which offers a more straightforward web application building process, and better audio and video integration.
CSS ‒ a basic yet vital front-end development language often used by linking with HTML. It's responsible for formatting HTML web pages to enhance their readability and aesthetics.
JavaScript ‒ an ever-popular programming language for building web applications, and modifying HTML and CSS. Combining JavaScript with Node.js server environment makes it usable for back-end development.
Similarly, here are the three most popular back-end development languages for 2021:
Golang ‒ a system-level language used for large scale programming projects, especially those done for network servers and distributed systems.
Node.js ‒ a runtime environment perfect for building scalable network applications.
Python ‒ a general-purpose programming language suitable not only for web development but also software development.
How Much Do Web Developers Earn?
As of 2021, the average salary for front-end web developers in the US is more than $76,000/year, while back-end web developers earn around $101,000/year. Meanwhile, full-stack developers make somewhere around $105,000/year on average.
Back-end developers generally have a higher average salary rate than front-end developers due to a higher number of responsibilities and required programming skills. The same reason applies to full-stack developers – their scope of work covers both back-end and front-end development together, requiring an even more advanced skill set.
That said, most companies are still open for negotiation. Especially if you're a professional, that's up-to-date with the latest in-demand programming languages and computer science technology.
Frequently Asked Questions About Being a Web Developer
We hope that you have a better understanding of how to become a web developer and what it takes to be one. If not, the following section can answer any of your remaining questions.
1. How Long Does It Take to Become a Web Developer?
The time it'll take to become a professional within this field mostly depends on the learning method. The fastest route to becoming a web developer is enrolling in a coding boot camp, which usually takes 34 weeks. Meanwhile, the certificate program can take up to 12 months to complete.
Keep in mind that securing a fair job offer takes more than just having a certification or a degree. You need to have a strong portfolio to support your claim of being a skilled software engineer, which will take time to build.
That said, it takes a shorter time to become a web developer if you start building your portfolio while attaining the required qualifications.
2. Do You Need to Code to Be a Web Developer?
If you want to have a career in the web development field but don't like coding, consider becoming a web designer. This line of work focuses more on visual design, human behavior, and user experience rather than a website's technical aspects.
However, web designers who can code will go further in their careers as they're in higher demand.
3. Is It Difficult to Become a Web Developer?
The computer science industry never stops evolving, making all jobs within this industry a life-long learning process. It takes time, hard work, and determination to become a professional web developer.
However, as more and more people see a website as a necessity, you won't run out of projects to work on. Meaning, you will likely have a secure financial future if you'll have the right skills.
Conclusion
We hope this article contains all of the information you need to know about how to become a web developer.
In rough summary, you need to:
Research different fields of computer science, focusing on web development and web design.
Choose a specialty that interests you the most.
Learn the needed tech skills by attending full-time or part-time online learning courses, coding bootcamps, or academic courses.
Build your portfolio and begin your career.
If you have any questions or suggestions on how to learn web development in 2021, let us know in the comments below.