How Much to Charge for a Website: Understanding Freelance Pricing and Charging Factors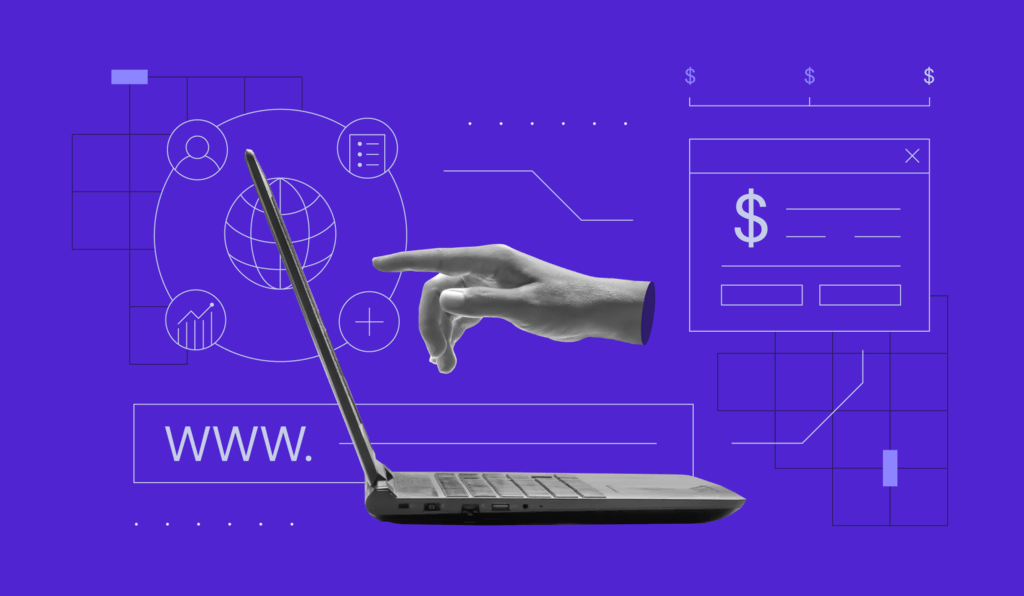 An aspiring freelance web designer or developer must understand how much to charge for a website. While you shouldn't undersell yourself, a high service fee can drive prospective clients away.
However, keeping the balance might get tricky, especially with the overall website cost, which might make planning your web design services pricing even more complicated.
In this web design pricing guide, we'll go over the seven factors to consider when charging clients for a website. You will also learn about different ways to charge clients and average costs.


What to Consider When Charging for a Website
To stay competitive in the market, consider the following factors when determining your service fee.
1. Niche
Clients typically prefer to hire freelancers that focus on the same niche. Such freelancers have profound knowledge about the field, allowing them to build websites that better align with clients' goals.
Furthermore, the niche has a significant influence on the website cost. This is due to different website functionality and budget allocations.
For example, you may charge more for a medical website compared to a personal photography one. Clients of the latter niche are typically on a budget and focus on getting the best deal, unlike the former.
2. Skill Set
The more you know about website building, the more service you can cover. For instance, in addition to offering web design services, you can become a web developer.
As a result, you will be able to charge more for your work, as clients don't have to hire more freelancers for other tasks.
To showcase your skills, build an impressive portfolio and add web developer certifications or testimonials. This will help you convince clients that you can handle their projects.
3. Production Costs
Production costs refer to the expenses for all the necessary tools and equipment for your work, including website maintenance costs.
Use the production costs to determine how much you charge to make a website. Your ideal rate should be the production costs plus your preferred service fee.
When counting them, don't forget about:
Website's platform – the main web-building platforms are website builders or content management systems (CMSs). While some platforms like WordPress are free, you will have to pay for a domain name and a hosting plan separately.
Design and planning software – refers to web design tools like Figma, Adobe XD, or Sketch. Designers frequently use these tools to design a website.
Development tools – used for coding, testing, and deploying a website. Web development tools are also useful for collaboration, debugging, and prototyping.
Hosting plan – makes the website accessible online. Note that using a reliable web hosting service improves a site's performance.
Domain name – acts as the website's address. A business owner might prefer popular top-level domains (TLD) like .com to establish their website's authority or .store to immediately inform the audience that it is an eCommerce site.
Security features – include an SSL certificate and a Content Delivery Network (CDN) service. SSL encrypts visitors' data, whereas a CDN protects the website from DDoS attacks.
Plugins or themes – improve the website's performance, visual appeal, and functionality. A large-scale business website may require premium plugins and themes.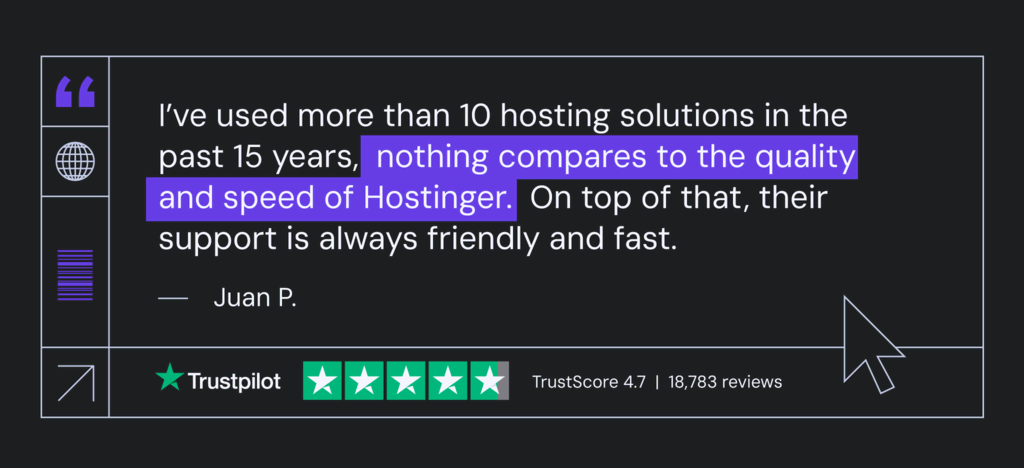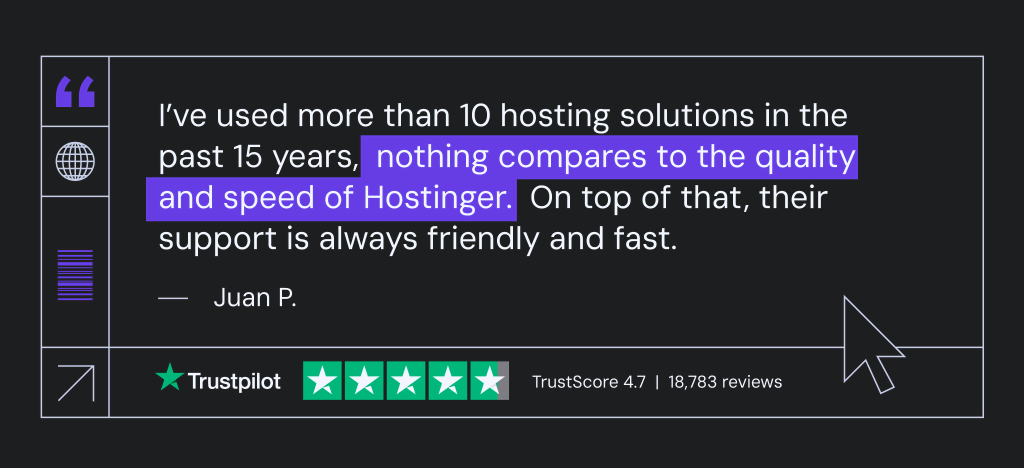 4. Market Rate
One of the best ways to keep your rate attractive and avoid underselling is by studying how much other developers and web designers charge for similar services. To help you with the task, use freelance work websites such as Fiverr and Upwork.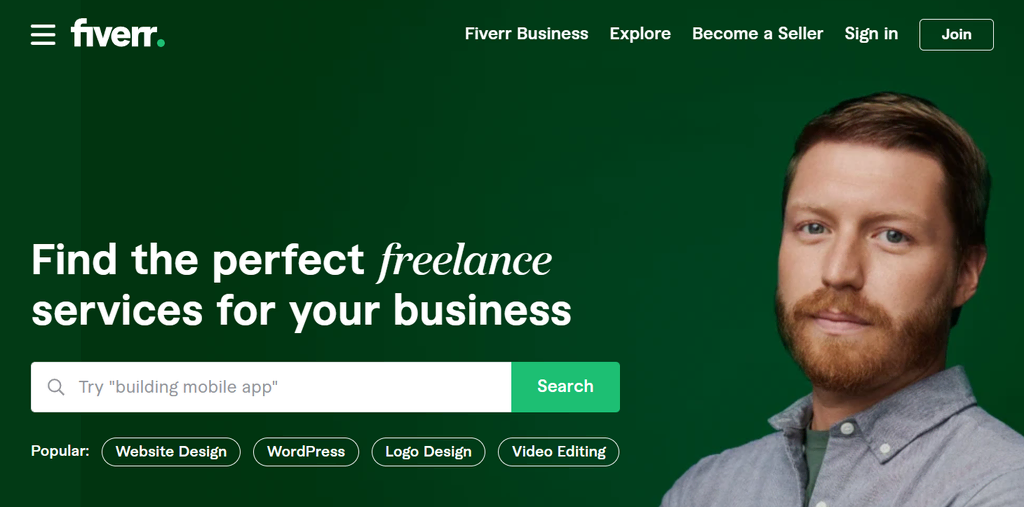 We recommend setting your rate around the market's average. However, consider factors such as your skill level, niche, and geographical location when studying other rates.
Note that the market rate may change over time due to several factors, such as demand. Therefore, periodically check the current market rate and adjust yours accordingly.
Suggested Reading
Can't decide which freelance work website to use? Take a look at our Fiverr vs Upwork platform comparison.
5. Project Scope
The client's project scale and duration should also determine your rate. Consider the following factors when determining the scope of your project:
Website type – it is more difficult to build a website that has additional functionality, such as an online store.
Number of pages – the project's timeline depends on how many pages the website has. Websites with many pages require more assets, wireframes, and user flow plans.
Required features – some websites, like gaming sites, require additional features to function properly. Installing them requires extra work.
Website maintenance – consider other work after the project is completed. Clients typically ask for maintenance, revision, and performance monitoring services.
Project complexity – charge more for a new website. Conversely, your rate should be lower if you update an existing site or build a simple one using a template.
Back-end tasks – in addition to designing and building their website, clients may ask you to handle its back end. This task may include managing the website's hosting, domain, and plugins.
Since freelancers can have different ideas about project scope, you may set your own requirements. For example, a project is large when it lasts for six months or requires you to build a custom website from scratch.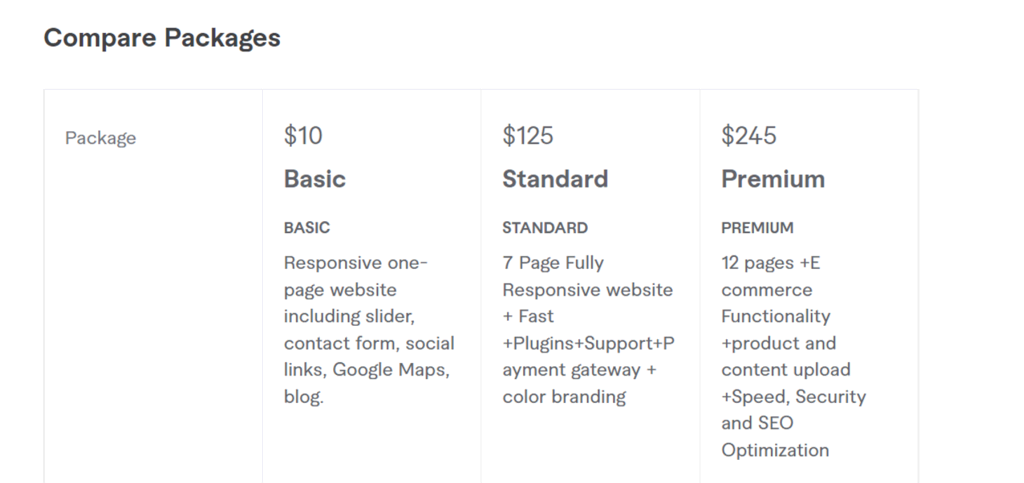 To avoid misunderstanding, sign an agreement with your client about the project scope and length. Remember to include any additional services the client might require after the project, such as taking care of maintenance.
6. Client's ROI
Clients expect their websites to achieve a certain goal, such as generating sales, attracting subscribers, or gathering new users. Your service's contribution to these goals also determines how much you should charge clients.
You can justify a higher price if your services improve return on investment (ROI). It refers to the proportion of the website cost to the return it generates, like the number of sales.
Bundle your web design service with solutions that improve ROI. These solutions may include applying search engine optimization (SEO) practices, content marketing strategies, or performance tracking.
7. Profit Margin
The profit margin is how much you want to charge on top of all costs combined. Determining the right margin is crucial as it decides your final pricing.
For beginners, your profit margin must at least cover personal expenses such as insurance and required equipment.
Web design or development companies usually cover those costs for their employees. To stay competitive, keep the margin for non-essential expenses as minimal as possible.
For a flat rate fee, your profit margin is simply the total price minus the website costs. If you use a time-based rate, divide it based on the expected project duration.
How to Charge Clients for a Website
When determining your pricing model, you should start by deciding how to charge your client. Depending on the method, your fee may vary.
Alternatively, consider offering a few pricing models and letting the client choose one.
Deciding Type of Charges
While freelance developers and web designers charge clients based on different methods, the most common ones are:
Hourly Rate
You charge clients based on the number of hours you work. This pricing model doesn't elaborate on how much work you do during the hour.
This type might be ideal for a short project or a task without a clear timeline. As a result, a new freelance web designer or developer usually offers an hourly rate.
Remember that as your skill level increases, you will do more work in an hour. So, you must periodically update your hourly rate to avoid underselling.
Weekly Rate
If you are unsure about the project timeline, consider stretching the payment term. Charging clients weekly provides you with a more steady income than the hourly rate.
This method lets your clients easily calculate the final price and working time. However, you might need to adjust the rate if the project takes a few days longer than expected.
Web designers usually determine their weekly rate from another time-based fee. For example, if you have a $20 hourly fee and work five hours except on weekends, your weekly rate would be $500/week.
Monthly Rate
A developer or web designer usually charges monthly rates if they provide recurring services for clients. They may include maintenance, performance analysis, or search engine optimization services.
Charging clients monthly allows them to focus on the results instead of time spent working. So, it is justifiable to charge a higher monthly price.
This method is also best for the long term. It provides steady, predictable income and lets you easily retain clients.
Flat Rate
Charging a flat fee means you get paid a fixed amount per project no matter how many hours you spend working. Clients may prefer this method as they know the exact final cost of the project.
Charging a flat fee is ideal for skilled freelancers who can finish a project quickly. This method allows them to generate more income in a shorter period.
Depending on the agreement with clients, freelancers can charge flat rate fees in multiple stages. For example, freelancers can charge 50% upfront and the rest after the project finishes.
Charging Averages for a Website
In this section, we will go over the average web designer's salary. We will also explain how much web designers charge for a website based on the charging method.
Average Hourly Charge for a Website
According to Upwork, the average hourly rate for web designers is $15-$30/hour. Freelance web developers' average salary is also in the same range.
However, this can be higher if you offer development and web design services. The minimum freelance web developer rates for both services are $50.
Average Weekly Charge for a Website
While freelance web designers charge their clients weekly, they usually don't have a rate for it. They use another time-based rate as a reference and adjust it accordingly.
Based on the hourly rate, freelancers charge clients $1,250-$1,500/week on average. This is assuming they work five hours every workday per week.
Average Monthly Charge for a Website
Some freelancers derive their monthly fees from projected yearly income. Their monthly fee would be the annual salary divided by 12.
According to Glassdoor, the average base salary for freelance web designers in the US is $47,761/year or $3,980/month. With the additional pay, their average monthly salary is $4,266.
Average Flat Rate for a Website
Freelance web designers have a very diverse flat fee range due to different project scales. This makes determining their average rate scale difficult.
According to Website Builder Expert, the average flat rate for web design services is $6,760/project. Here is its breakdown:
| | |
| --- | --- |
| Task | Cost |
| Setting up the website | $160 |
| Designing and building | $5,000 |
| Content creation | $500 |
| Training the client to use the website | $600 |
| Maintenance costs | $500 |
However, beginner web designers' flat rates may be much lower than average. Meanwhile, a professional designer can make up to $10,000 per project.
Choosing Which Services to Not Charge For
Freelance web designers don't always charge for every service. They do so for various reasons, such as advertising their services.
Paired with competitive pricing, free services help attract potential clients. This helps you to effectively build a customer base, especially when starting your freelance career.
You may also offer free or discounted service fees when reusing past work for the current project. For example, a web designer may use an eCommerce website's product pages as a template for similar sites.
Usually, freelance web designers also don't bill clients for revision or error troubleshooting. However, such services are only free for a limited time or an amount based on the agreed project's proposal.
You may also give recurring or long-term clients free service as a gift. This establishes strong relationships with the client, increasing their loyalty.

Conclusion
As a freelance developer or web designer, you should understand how much to charge for a website. While you shouldn't undersell your service, charging too high can drive potential customers away.
There are several essential factors to consider when determining your fees, such as the project's cost, market rate, and client's projected ROI.
You should also consider what services to charge for and how to bill your clients. Web designers usually charge clients a flat fee or a time-based rate – hourly, weekly, or monthly. Typically, freelancers offering both web design and development services can start by charging $50/hour for a complete custom-built website.