9 Best One-Page Website Templates to Inspire You in 2023 Using Hostinger Website Builder
Single-page websites have become popular in website design, especially with businesses wanting to make a strong visual impact while minimizing clutter.
A single-page website, as the name implies, uses just one page for the entire website. One-page sites often load faster and are simpler and easier to navigate than a traditional website with multiple pages.
We will discuss nine well-designed one-page website templates that can be used in Hostinger Website Builder and explain some of their most notable features. We will also share the top tips for creating an effective one-page design for your own website.
Download Glossary For Web Beginners
Top 9 One-Page Website Templates
If you are looking for successful website ideas, here are some examples of how single-page sites can be used to share information in a clear and visually appealing way.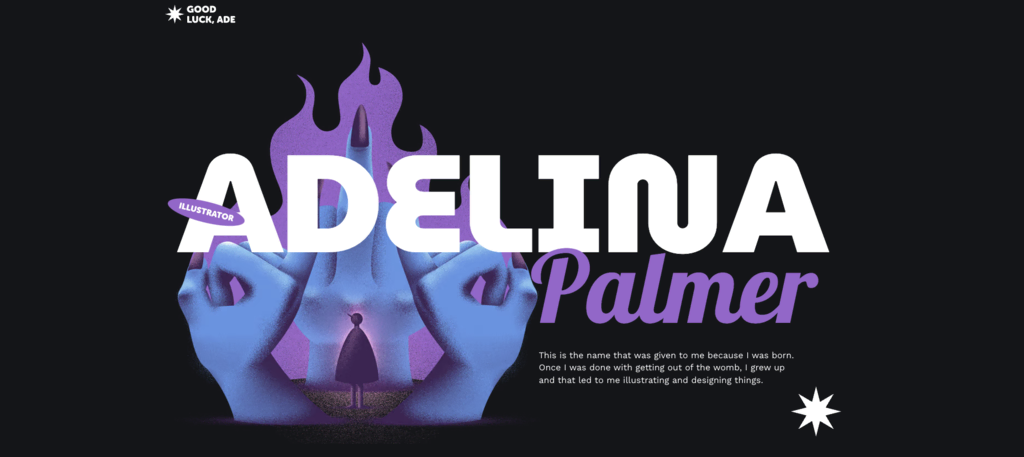 Platform: Hostinger Website Builder
Type: portfolio website
Notable features: unique illustrations and on-page elements, bold hero section
As one-page templates go, this website layout relies on an impactful hero section. Dominated by the bold headline and illustration, this creative one-page design uses the "show, don't tell" principle.
The bulk of the site is used to showcase the past work of the illustrator. Thanks to the dynamic one-page layout and image positioning, the different pictures are easy to take in as users scroll down. This helps to demonstrate and showcase the site's contents while keeping visitors engaged on the page.
It's also worth noting that the style of both the pieces within the illustration work, as well as the on-page elements, is unified. Consider using your own website as an extension of your portfolio if you work in the creative industry.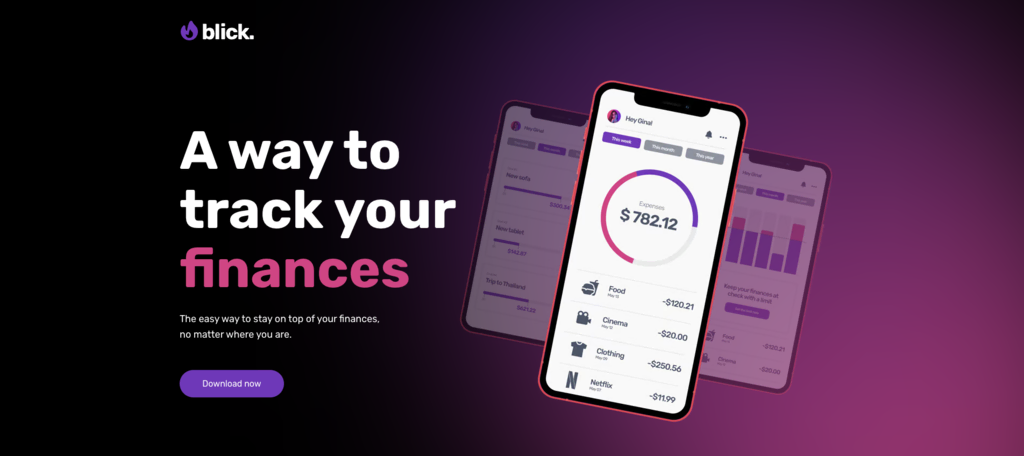 Platform: Hostinger Website Builder
Type: app landing page
Notable features: accent colors, benefit-focused layout
One-page website templates are great for promoting products and services in a neat and simple way.
This interactive one-page template is a landing page for an app, and it's clear to the user the moment they land on the page. The way the landing page focuses on the main benefits for the target audience makes this one-page template impactful for any niche.
Try using a color palette with a couple of different accent colors. That way, it will be easy to combine whitespace and communicate how your business solves your target audience's problems or challenges.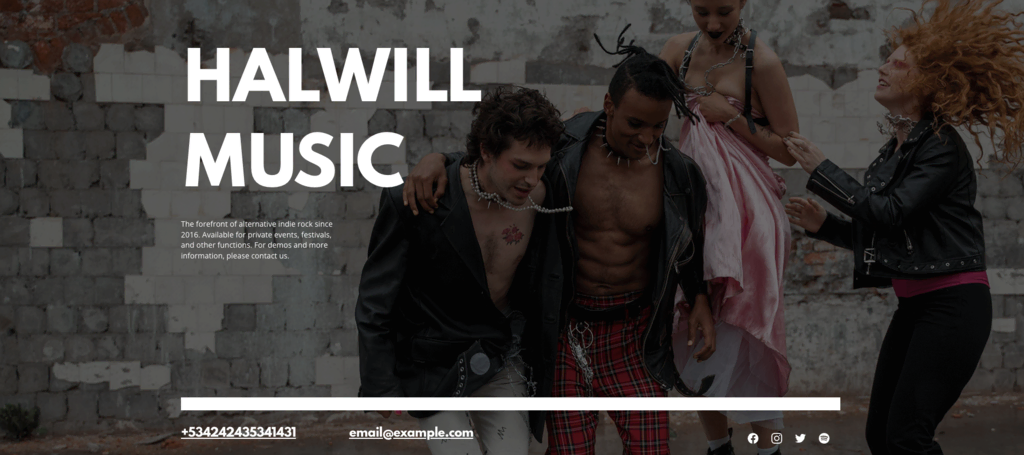 Platform: Hostinger Website Builder
Type: music website
Notable features: cohesive branding, section-wide image background
This one-page template focuses on showcasing the look and feel of a band's music through their landing page web design.
Notice how this one-page template uses broad, section-wide background images that follow the same style of the products – in this case, the band's discography and albums. This creates a cohesive and distinctive style for the landing page. Do this if you look for ways to feature your brand more prominently within your page layout.
This template is also a great example of how to use a black-and-white color scheme to your advantage. Instead of opting for one or the other as the main background color, alternate to add more depth to the scrolling experience.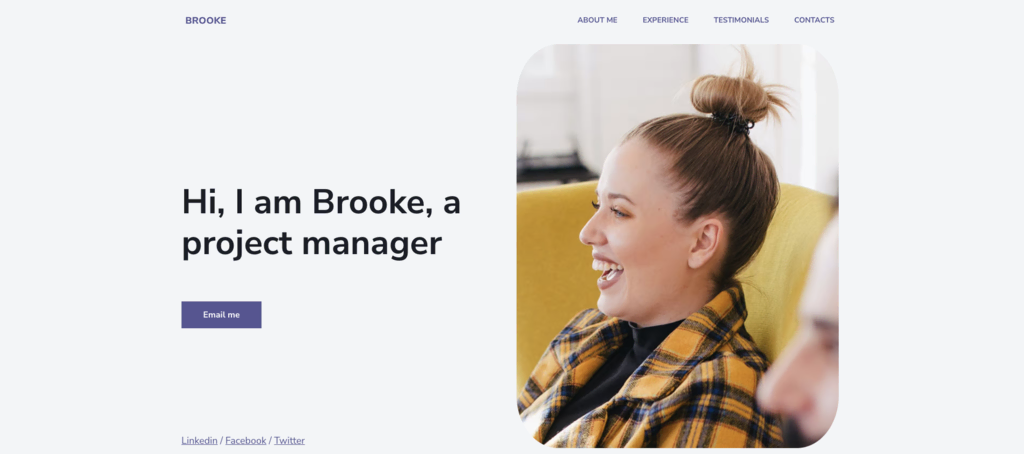 Platform: Hostinger Website Builder
Type: resume website
Notable features: sticky menu, landing-page style hero section
Resumes are among the most popular one-page website templates. The format makes it convenient and efficient to view an individual's experience and education while also making it easy to add a personal touch to stand out from the crowd.
This template is structured like a landing page: the hero section greets the visitor with a headline, and the adjoint picture introduces the visitor to the person behind the resume. The sticky menu helps to jump between different sections and creates an intuitive user experience.
The use of testimonials and professional images also helps to further make a good impression on the visitor.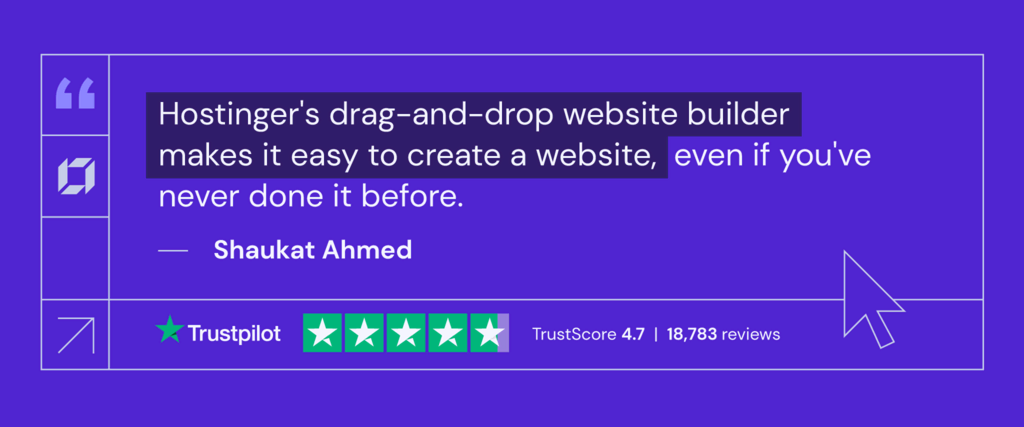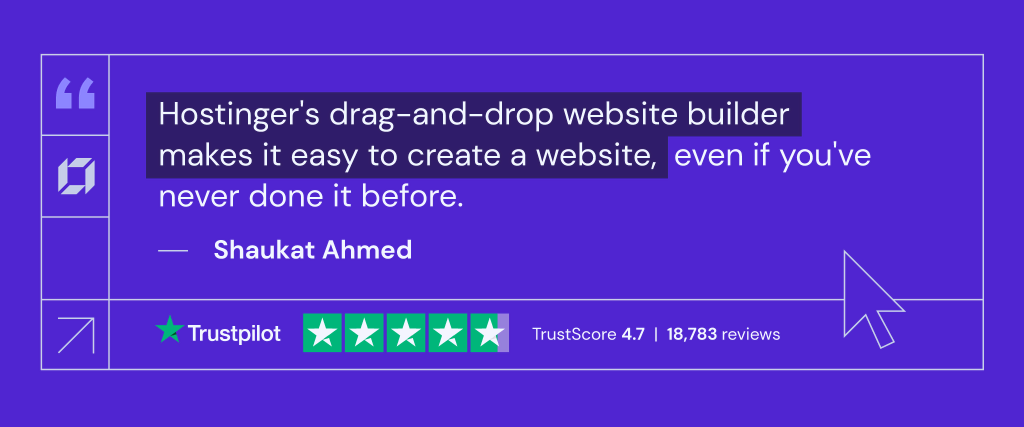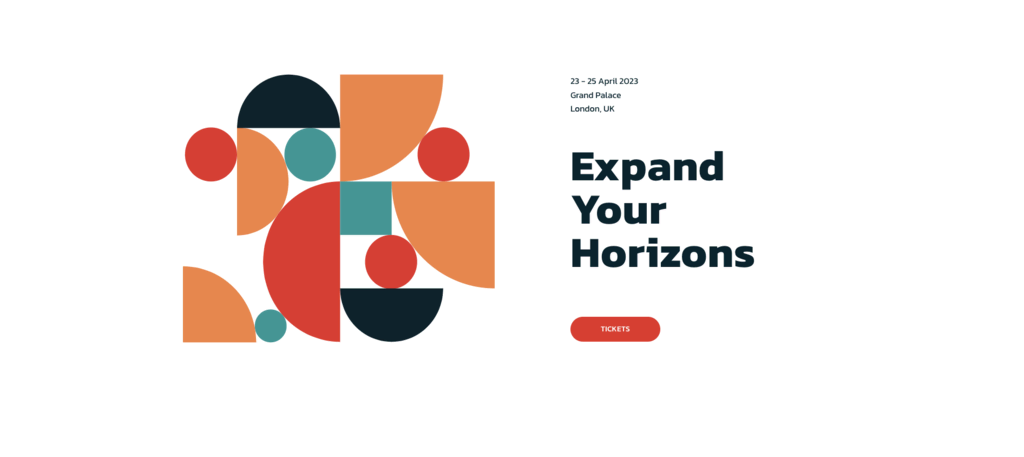 Platform: Hostinger Website Builder
Type: single-page event website
Notable features: CTA and element placement
Modern single-page websites can be used for different purposes, including event landing pages.
A scrollable website template, like Expand Your Horizons, is easier to navigate than a website with multiple pages. Since only important information is shared with participants, the core call-to-action (CTA) is hard to miss.
Ensuring that users know what they are expected to do – in this case, buy a ticket – helps to increase conversions, regardless of whether you have an eCommerce store or an event one-pager.
Consider also using the placement of assets, like images and text blocks, to your advantage. With strategic placement, it's easy to guide the visitor's eye as they scroll through the website.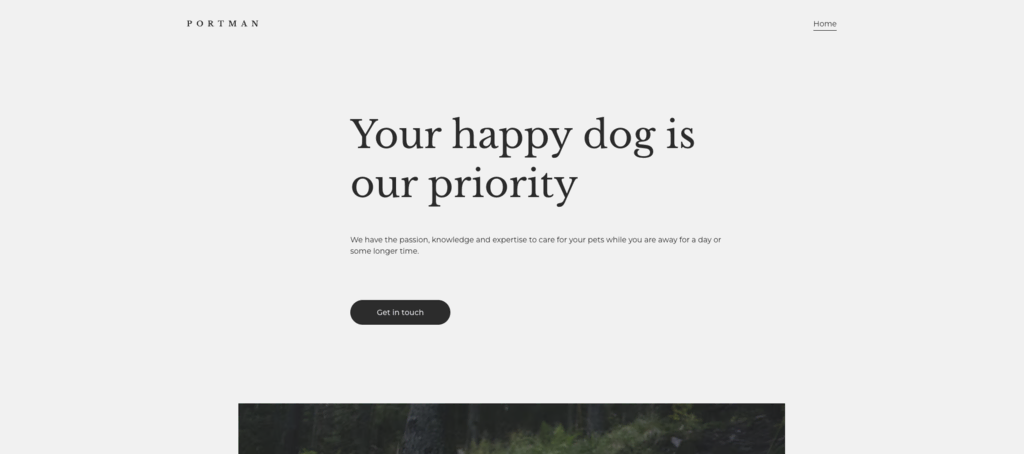 Platform: Hostinger Website Builder
Type: service website
Notable features: mobile-friendly one-page design
Responsive one-page layouts ensure that the website looks good and works flawlessly, regardless of the device used to visit it.
With many website builders, responsive design is an afterthought at best, requiring users to create a separate website for mobile devices. With Hostinger Website Builder, all templates are mobile-friendly by default, and the smart grid technology ensures that each page element looks great, no matter the size of the screen.
It's also easy to adjust the mobile version while you customize your chosen theme, as you can toggle between desktop and mobile views in the editor.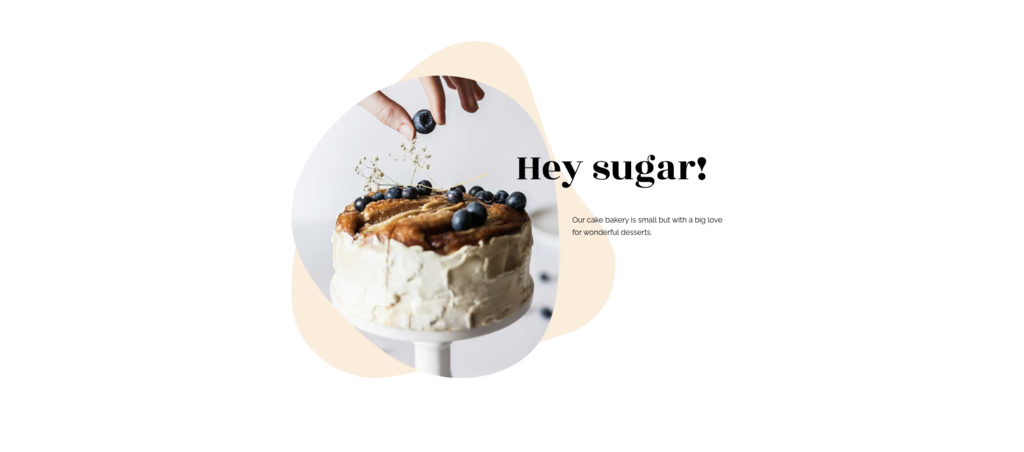 Platform: Hostinger Website Builder
Type: business website
Notable features: whitespace usage, typography
The Sugaro Cafe theme is a great example of an elegant one-page design for a local business.
The ample whitespace ensures that the uniquely framed images stand out and catch the visitor's eye. This technique is especially useful for businesses and brands selling highly visual goods, like designer products, perishable items, or experiences.
The typography is also worth noting. The stylistic choice of heading and body fonts creates a coherent design and complements the colors and layout.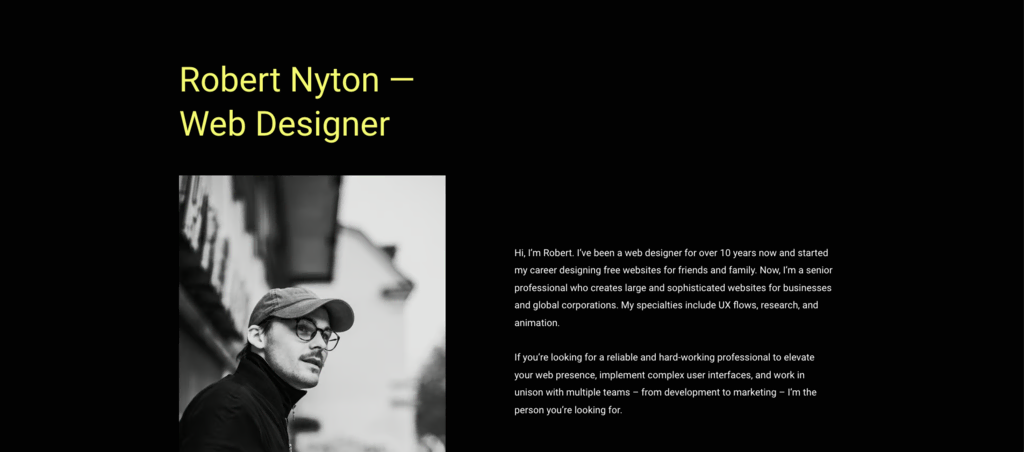 Platform: Hostinger Website Builder
Type: online portfolio
Notable features: minimalist design, realistic examples
Similar to resumes, portfolios are also commonly made using one-page website templates. This particular sleek one-page template employs a minimalist website design that revolves around actionable examples of past works.
Consider using realistic mockups of your work in a real-life setting to mimic the effect this template achieves. If your portfolio consists of physical products, look at ways to feature product photography that displays the products in use in real life.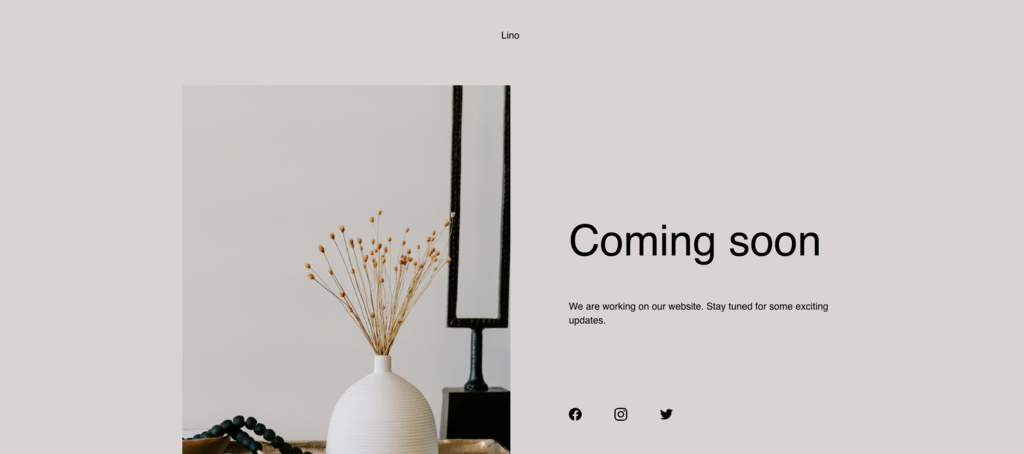 Platform: Hostinger Website Builder
Type: landing page
Notable features: social media links
Sometimes, you need a single-section website to announce a new project or a startup website. This landing page template clearly demonstrates how to make the most out of a minimalist page design while still communicating the most important information to potential users.
On top of teasing the visitor with the potential contents of the final website, the social media links are prominently displayed on the page. This functionality helps to redirect visitors to other platforms where they can reach your brand or business directly.
Using one-page website templates to announce upcoming website launches or projects can be useful if you have a particular domain in mind that you want to reserve for yourself. By setting up a responsive landing page, you can send the traffic to your social media pages instead.
Tips for Building an Effective One-Page Website
With the internet full of multi-page websites and complex website structures, crafting an effective one-page design can feel daunting. By incorporating essential web design strategies, it's easy to learn how to make a website that is visually appealing, user-friendly, and optimized for your niche.
Use a Template
One-page website templates save you time and money, give you a professional-looking website, and make it easy to update your website. Templates are pre-made designs that you can customize to fit your needs. This can be especially helpful if you are not experienced in web design or don't know how to code.
One-page website templates are also designed by professional web designers, so you can be confident that your website will look professional and polished. A template is typically also responsive and mobile-friendly, meaning that your website will look good on any screen size. Templates often come with built-in features that make it easy to update your website's content and do digital marketing.
Utilize AI Tools
Use AI tools to streamline the creation of your one-page site, from design recommendations tailored to your business type and audience to page design analysis, content creation, and more. For instance, Hostinger's AI-powered website builder analyzes your business's needs and suggests designs that resonate with your niche and clientele.
This simplifies the design process, saving time and ensuring you create a website that appeals to your target audience. Using the built-in AI tools in the website editor, you can also generate unique written content, create a logo for your business website, and even analyze and predict visitor behavior after launch.


Have a Clear Call-To-Action (CTA)
A vital component of an effective website is a clear and compelling call-to-action (CTA). CTAs guide site visitors on what steps to take next. A prominently displayed CTA such as "Contact Us" or "Shop Now" can significantly improve user engagement and conversion rates.
Remember, the CTA should be specific and tell the visitors exactly what they need to do. The best CTAs are concise, action-oriented, and create a sense of urgency, leading to a better, more seamless user experience.
Make Your Website Mobile-Friendly
With mobile browsing increasingly surpassing desktop browsing, it's important to ensure that your one-page website is suitable for mobile devices. This means that the website is responsive, adapting to various screen sizes, and renders correctly, regardless of the device the visitor is using.
A responsive, mobile-friendly design guarantees a seamless user experience across all devices. It ensures that all content is easily readable, the navigation is user-friendly, and all interactive elements of the one-page website function correctly at all times.
Use Visual Hierarchy to Organize Your Website
Visual hierarchy is a key principle in web design, particularly for single-page websites. It refers to the arrangement and presentation of page elements, guiding the visitors' eyes from one section of the page to another in a clear and logical manner.
By strategically using size, color, contrast, and layout, it's possible to highlight the most important information on the page, guiding visitors to interact with certain page sections more than others. For instance, larger, bolder elements often capture attention first, while contrasting colors can distinguish different sections and draw attention to CTAs.
Optimize Loading Speed
Website speed is a critical factor when it comes to user experience. A slow-loading page can increase bounce rates as visitors will likely abandon a website that takes too long to load. In contrast, a fast-loading one-page website can effectively retain visitors, keeping them engaged with the content.
Optimization techniques such as compressing images, leveraging a Content Delivery Network (CDN), and minimizing CSS and JavaScript files can significantly improve page loading speed. Remember, a swift, responsive single-page website not only pleases visitors but also has SEO (Search Engine Optimization) benefits, helping to boost your website's ranking in search engine results.
Use High-Quality Photos and Graphics
High-quality images and graphics can dramatically increase the visual appeal of the website. They grab attention, convey the brand's personality, and reinforce its message. Crisp, captivating visuals also add to the professionalism of a single-page website, creating a positive first impression that encourages visitors to stay and explore.
However, it's important to balance quality with performance. Extremely high-resolution pictures can slow down the website's loading speed, negatively impacting the user experience. To avoid this, it's crucial to optimize all photos and reduce file sizes without compromising the quality.
Integrate Social Media
Incorporating social media platforms into your one-page website fosters a seamless interaction between your brand and its followers. Often, brands include links to their various social media channels, but it's also possible to embed social media feeds into the single-page website design.
Social media integration not only provides additional channels for the audience to connect with a brand but also showcases the brand's active online presence. It's a way to extend the conversation beyond the website and engage with your audience on platforms they frequently use.
Conclusion
Creating an effective one-page website isn't simply about squeezing all of the content onto one page. It requires thoughtful planning, creative design, and strategic use of technology.
By following these tips, you can create a website that delivers an engaging user experience, effectively communicates your message, and, ultimately, helps to achieve business objectives.
Remember, a successful one-page website isn't just about the design; it's about creating a meaningful and effective online presence that resonates with the target audience.
From small businesses to personal portfolios, the one-page website is an efficient, user-friendly solution catering to various needs.
One-Page Website Examples FAQ
Find answers to some of the most common questions about one-page website examples below.
Why Build a One-Page Website?
These types of websites are ideal for businesses and individuals who want to present their information concisely. One-page websites load faster, provide a fluid user experience, and are optimal for mobile browsing.
What Are the Benefits of a One-Page Website for My Portfolio?
One-page websites are great for portfolios, as they keep users focused on your work and showcase your ability to convey information effectively and creatively. A one-page design template also makes navigation easier, as users can't get lost while they are browsing. 
Can I Sell Products on a One-Page Website?
Yes, you can sell products on a website with just one page. However, a single-page website might not be ideal if you sell a wide range of products. For a limited selection of products or a single-product business, a one-page design can work efficiently.
What Makes a One-Page Website Stand Out?
The overall simplicity, fluid user experience, and cohesive design help one-page websites stand out. Since everything exists on one page, designers and developers must prioritize the most important information, leading to clean, focused content and web design. 
How Can I Make My One-Page Website SEO-Friendly?
Despite having only one HTML page, your one-page website can still be SEO-friendly. Use relevant keywords in your content and meta tags, ensure your website loads quickly, and provide a smooth user experience. Pay also attention to internal and external linking.