Best WordPress Database Plugins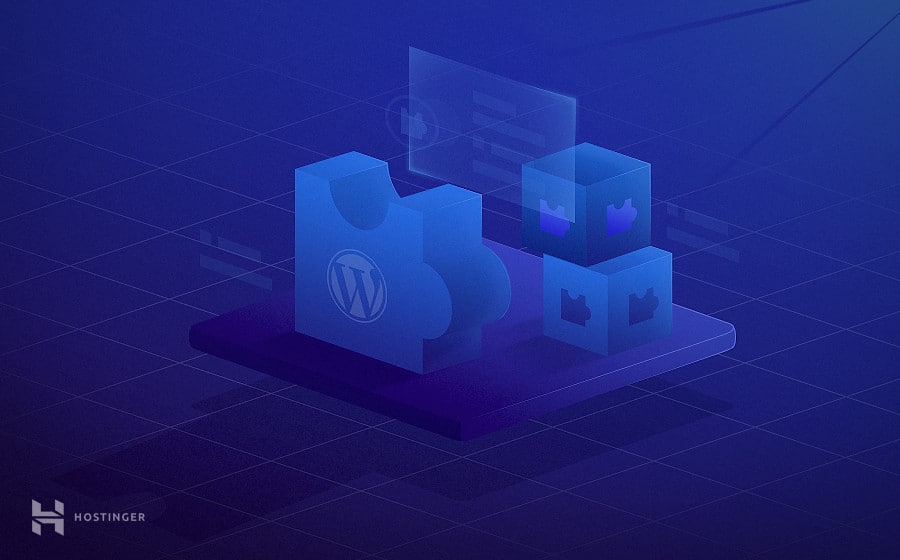 Download Ultimate WordPress Cheat Sheet
WordPress stores all information (posts, pages, settings, comments, etc.) in MySQL database. There are quite a few ways on how you can access, manage and backup that data. For example, you can run queries using phpMyAdmin tool or create a backup of your MySQL database directly from Hostinger control panel.
However, with WordPress, there are always WordPress plugins to help you and in this case you can find numerous database plugins that can help you achieve the same.
Top 6 WordPress Database Plugins
These plugins serve different functionality within WordPress' database system. One thing for sure, they help maintain your database.

Price: Free, $42
Standout function: Backup
With over 1 millions active installs, this is the most popular plugin for database backup. The team believes that a well-maintained database is the highest measure of data protection. They also ensure you that they have the best support available. The main features are:
Backing and restoring data in the database. Scheduling and 'one-click' feature are also available
Storing the backup in many cloud options: GDrive, Dropbox, Amazon S3, etc.
Fast operations. The low use of the server won't slow down your site.
The premium version comes with several additional features:
Incremental backups
Easy duplication and migration of your website(s)
Multi-network compatibility
Database encryption
Advanced reporting
Supports WP-CLI
Free dedicated expert support.
A similar plugin called UpdraftCentral is also available as a companion. It enables you to backup, update, and manage multiple websites remotely from one central location.

Price: 5-day trial, $39 (personal), $99 (business), $299 (professional)
Standout function: Real-time backup
This plugin was created by the founder of WordPress, who also created Automatic. You can rest easy, knowing that all the best practices were in mind when making this plugin. The coolest thing is, the backup runs in real time – saving every change you make. It can also perform an automated daily backup and send the results to your computer. Other common features are:
Restoring any backup with a single click
Reviewing suspicious code and threats
30-day backup archive
Easy site migration & 1-click automated restores
Supported by WordPress Experts
Preventing spam from harming your site
Please be aware that the basic version of VaultPress is not free. For the premium or professional plan, you will get some additional features like ad-free video hosting, ad revenue generation, and Google Analytics integration.

Price: Free, $69 (Standard), $199 (Business & Developer), $279 (Supreme), $349 (Agency)
Standout function: Backup
Both UpdraftPlus and VaultPress are really powerful database backup tools. However, they might be a bit costly. If you just want to do a thorough database backup for free, this is the one you should choose. The free version comes with several features, such as:
Database and file backup
WordPress XML Export
Checking and repairing database
Optimizing database: partitioning and indexing data, resizing tables
Backups in tar, tar.gz, and zip format
Flexible storage to FTP server, Dropbox, S3 services, GDrive, etc
Sending logs and backups by email.
The premium plans enable you to add more WordPress sites. You will also have full support for 12 months.

Price: Free
Standout function: Post Revision Maintenance
When using WordPress, you might need to edit your post many times before you find the best line. In the long run, this post revision can harm your database. Fortunately, this plugin lets you delete the unnecessary revisions. You can run the plugin manually or set it to run on a schedule. If you want to keep some revisions, you just need to exclude them from the list.
Apart from that specialty, this plugin is also a powerful data optimization tool. Some of the operations are:
Deleting items in the trash and spam
Removing 'expired or all transients', 'pingbacks', and 'trackbacks'
Deleting unused tags
Optimizing database tables
Creating the log files of optimization operations
Optimizing all sites in the network (if you have more than one website)
'One click' feature to simplify all operations.
You can also run a database analysis to get a glimpse of your database performance. Another good thing is, it supports 15 different languages.
Other similar plugins: WP-Optimize & Simple Revision Delete

Price: Free
Standout function: SQL Query
This is one powerful plugin for data optimization. Plus, it is totally free. The plugin automatically creates a "Database" menu on your Dashboard – making customization easy. The common features are:
Showing your database profile in great details
Backing up the database. Scheduling is also available
Managing the backed up database. You can see the total number of your backup and download it
Optimizing the database
Repairing corrupt database
Running SQL Query
The last feature on the list might need your knowledge of MySQL. This plugin lets you run SQL queries from your WordPress dashboard. Why is that a big deal? Well, there might be too many unnecessary tables in your database. Having access to SQL enables you to manipulate the tables easily. However, we recommend you avoid this feature if you are not familiar with SQL. It can harm your data.

Price: Free
Standout function: Database creation
We have been talking about optimization and backup plugins so far. This last one is different. WordPress stores data in tables. However, the tables only contain WordPress-related data such as comments, posts, and login credentials. This plugin lets you build a database. Let's say that you need a subscription form to collect users' personal information. This plugin accommodates that function perfectly. The key features are:
Fully configurable database for any kind of information
Customizable forms
Plugin enhancements, either free or premium
Shortcode for inserting a subscription form into pages or posts
Email notification to the participants
Export and import CSV files for interacting with other databases
Conclusion
When it comes to WordPress, databases are definitely important to keep healthy and functional. It contains your content and data – the most vital elements of your site. Take a look at our summary of the best WordPress database plugins to help you manage your WordPress database like a pro!
Post revision and database optimization: Optimize Database after Deleting Revisions
General backup: UpdraftPlus and BackWPup Free
Real-time backup: VaultPress
Database optimization with SQL feature: WP-DB Manager
External database creation: Participant Database
Was this tutorial helpful?