How to Back Up Your WordPress Site in 2021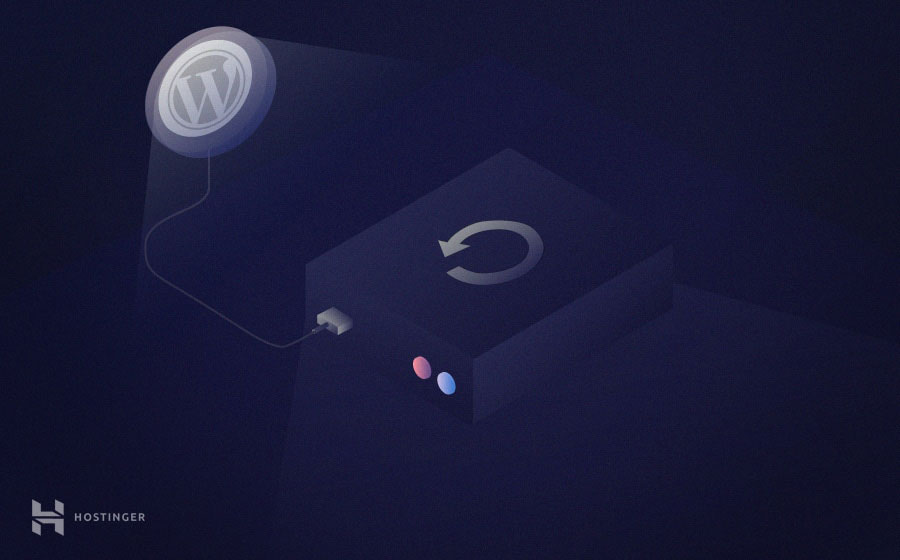 As a webmaster, knowing how to back up a WordPress website and its database is crucial. Why is it so necessary and, most importantly, how do you do it?
Luckily, you've come to the right place. In this tutorial, we're going to learn how to create WordPress backups using both manually and through the use of plugins.
What is WordPress Backup?
Since your website is comprised of multiple files and a database, a fully functional WordPress backup is a copy of both.
The website's files consist of core installation files and the content, such as plugins and themes, that are essential in running your WordPress site. By default, they are stored inside the main directory called public_html.
On the other hand, the database stores website data such as posts, comments, links, tags, users, pages, and many more. If you fail to back up your website, you will be left with a blank slate when you will need to restore it from scratch. To learn more about what a WordPress database is, visit this article.
Why Do You Need Backups?
Websites are not immune to hacking, malware, and all sorts of other errors. Having a backup saves you a lot of time and money by restoring it back to its stable state. After all, nothing affects your brand credibility faster than broken or hacked websites.
Of course, most web hosting companies offer automated backups as a part of their services, but you can never be too cautious with these things. As a rule of thumb, it's good to save multiple copies of your website files and database in three different locations, such as PC, external hard drive, and cloud storage. So if one backup is corrupted, you can always rely on another.
As to the backup frequency, it depends on how often you're updating your website's content and design. There are three ways to go about this – using hPanel, FTP, or plugins, which we will cover in this guide!
Backing Up WordPress Site with hPanel
Backing up a WordPress site is made easy on Hostinger's hPanel. Here's how it works:
Since you need a backup of your site's MySQL database, let's identify its name first. To do so, locate File Manager under the Files section.
Search for the public_html directory, look up wp-config.php and find the following line.
Keep the alphanumerical string, we're going to need it later.
Next, return to your dashboard and find Backups under the same section.
Click the Generate a New Backup button at the bottom of the page and select Yes when prompted.
Copy-paste the database name you found earlier to the search bar and select Prepare Backup on the most recent save to Download.

Do the same with Website files, except here, you'll need to delete the string section after the underscore, replacing it with a dot, followed by your latest backup date in YYYYMMDD format. For example, if your most recent save is on 14/10/2019, you'll simply need to do the following:

Pretty easy, huh? Now, let's try another method!
Creating WordPress Backups via FTP & phpMyAdmin
This method is similar to the previous one, but now we are going to use an FTP client to back up your WordPress files and phpMyAdmin for the database.
Creating a Backup of Your WordPress Files via FTP
We're going to use FileZilla for this example. Once you've downloaded and installed it on your computer, follow the steps below:
Access FTP Accounts in your hPanel to find the credentials you need for the FileZilla's configuration. If you forgot or had not set the password, click Change account password to do just that.

Go to File -> Site Manager -> New Site. Fill the hostname, username, and password fields using the information we collected earlier but leave other settings as they are. Once done, press Connect.

Once a connection is successfully established, you can now right-click on your site public_html folder to Download it.

As you're waiting for your WordPress files to download, let's proceed to back up your database via phpMyAdmin. Besides, FileZilla notifies you once the file transfer is done, so worry not!
Creating a WordPress Database Backup via phpMyAdmin
Backing up your WordPress' database from phpMyAdmin can be performed in no time by following the steps below:
Head over to the Databases section in your hPanel and find phpMyAdmin.
Under the List of Current Databases, press Enter phpMyAdmin on the database that belongs to your website.
Tick the Check All box at the bottom to select all of the tables and hit the Export tab on the upper menu.

On the next screen, select SQL as the format and click Go to initiate the download process.
And that's it. You now have a full WordPress backup you can restore whenever you want.
Using WordPress Backup Plugins
While our manual procedures involve a couple of steps performed by navigating the hosting environment, backup plugins allow you to do the task from within your WordPress admin area. We have taken the liberty of handpicking three of the best ones for you, all of which are incredibly convenient to use.

BackWPup is a free plugin with an impressive list of features that rival other WordPress backup plugins, including its premium counterparts.
Its notable features include scheduled (automatic) database and file backup, database repair and optimization, as well as top-notch multisite support for cloud-based backup storage, among many others.
Not to mention, BackWPup also has a BackWPup Pro version that comes with even more features, with its price starting from $69 for a one year support.

Brought to you by Automattic as a part of Jetpack, VaultPress is more than just a backup solution. It's a fully-fledged backup and security suite offering its services to thousands of individuals, professionals, and agencies.
VaultPress plugin effortlessly backups every post, comment, media file, revision, and dashboard setting on your site. In other words, VaultPress creates daily and real-time WordPress backups and stores them in a secure off-site location.
Furthermore, you can restore your backups with just a click of a button. Other than that, VaultPress is known for other excellent features such as easy site migrations, automated file repairs, malware scanning, and spam defense, to mention a few.
VaultPress Personal plan costs $39/year, while Premium and Professional cost $99/year and $299/year, respectively.

With a five-star rating and over 2 million active installations, UpdraftPlus is one of the most popular WordPress backup plugins out there, and for good reasons.
It is renowned for its intuitive, easy-to-use features that allow users to schedule automated backups for files and databases, save backups on remote storage options, including Dropbox and Google Drive. It also includes an option to browse the content of a backup directly from the WordPress admin area, as well as easy backup-restoration. Not to mention, it has also been translated to over 16 different languages!
If you need more features, you can get the Premium version starting from $70/year.
Conclusion
Using a reliable backup solution saves you from a lot of unnecessary headaches in case your site breaks. A great backup strategy is one of the best investments you can make for your WordPress-based business.
So which method do you prefer to back up your WordPress site? Please share it with us in the comments below!