10 Best Agency Podcasts to Follow: Stay in the Loop With Industry Insights
In today's digital era, agencies must keep up with the latest trends and business strategies. One of the best ways to stay informed and gain valuable insights is by tuning in to agency podcasts.
In this article, we've compiled a list of 10 agency podcasts that offer insights, actionable tips, and interviews with influential marketing agency leaders.
We conducted thorough research by listening to and reviewing each podcast's content, production quality, and overall relevance to the agency world. We also looked at the ratings and reviews to gauge the podcasts' impact on listeners.
So, whether you're looking to stay in the loop, improve your marketing and thought leadership skills, or grow your agency, these marketing agency podcasts can provide you with the information and inspiration you need to succeed in your agency journey.
Download Web Design Proposal Template
Top 10 Agency Podcasts
This section will introduce you to the top agency podcasts that cover a wide range of topics and discussions, from interviews with industry leaders to actionable tips on agency management and growth.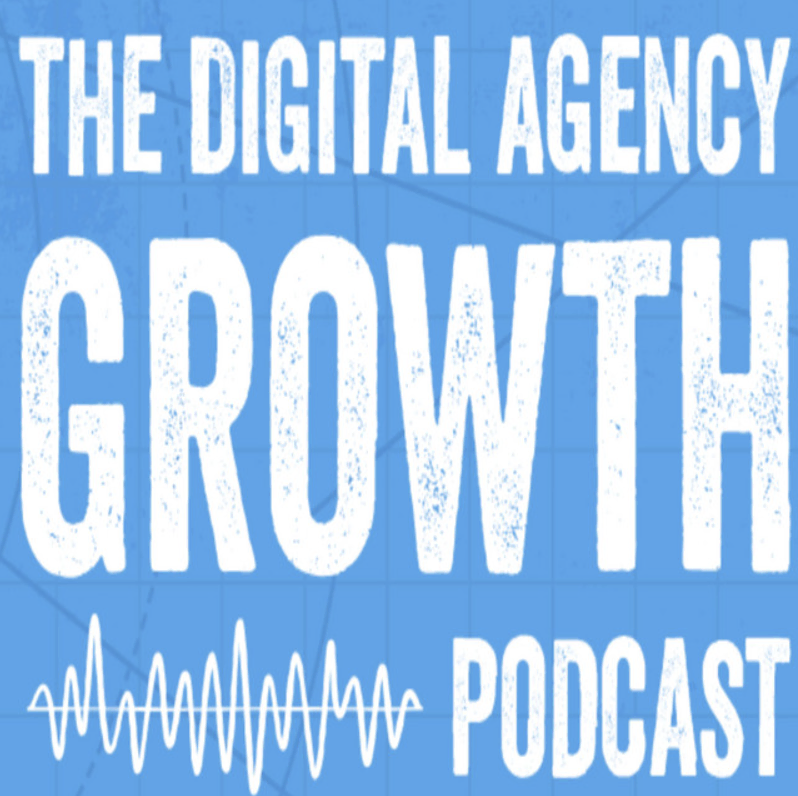 Host: Dan Englander
Target Audience: all types of digital agencies
Listen On: Spotify, Apple Podcasts, Stitcher
Apple Podcasts Rating: 5/5
Hosted by Dan Englander, an author and entrepreneur, the podcast features interviews with digital marketing agency leaders, consultants, experts, and representatives from successful businesses. As the founder of Sales Schema, this digital agency show host also brings his expertise to the podcast.
They discuss the latest industry trends and strategies for growth while focusing on practical advice. The guests on the show also share real-world examples and case studies, providing actionable tips that any digital marketing agency owner can implement on their own.
For instance, in this ChatGPT episode, a copywriting expert talks about how artificial intelligence (AI)-generated content can help build an agency based on keyword research.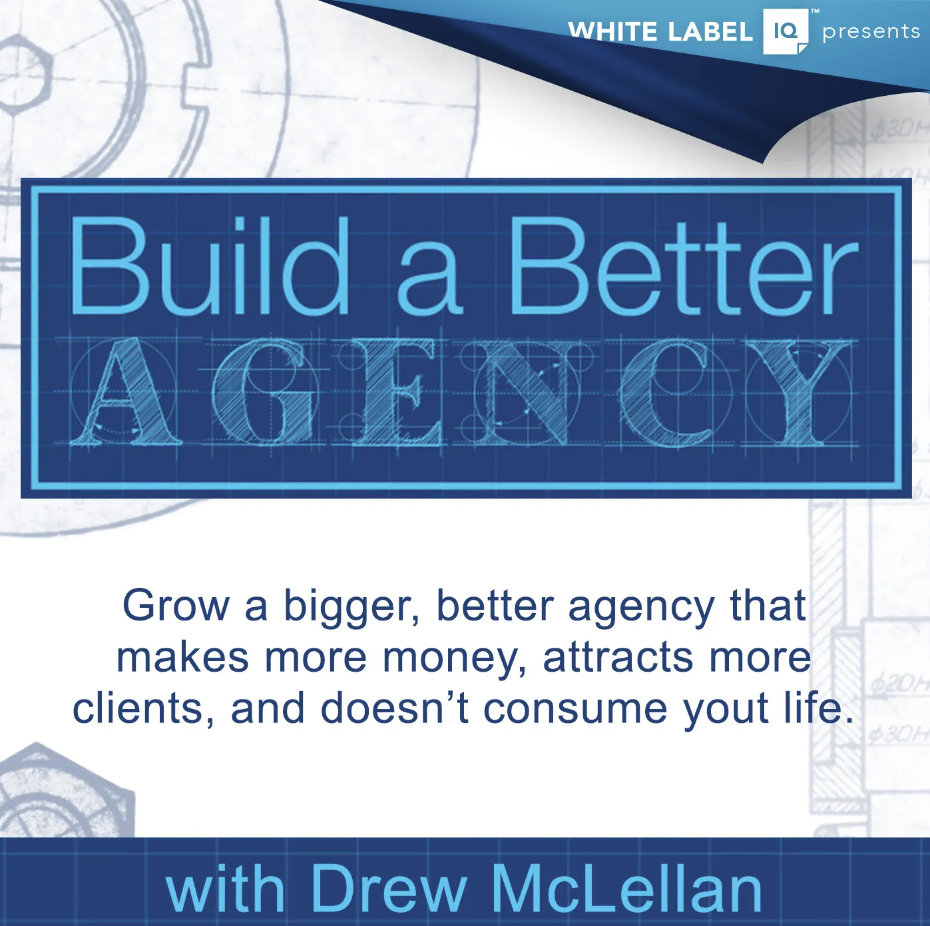 Host: Drew McLellan
Target Audience: marketing agency owners
Listen On: Spotify, Apple Podcasts, Stitcher
Apple Podcasts Rating: 4.9/5
Build A Better Agency offers plenty of marketing and agency strategies from various industry experts. The host, Drew McLellan, is the CEO of Agency Management Institute, a network of marketing agency owners. This makes him a seasoned agency owner and consultant with unique insights into the challenges agency professionals face.
The host interviews entrepreneurs, agency owners, consultants, and thought leaders to cover a range of topics. Among others, the episodes discuss agency finances, business development, and agency leadership.
In addition, this podcast provides actionable advice to build your dream agency life. Any agency owner can implement it immediately for improved operations, better results, and invested employees. For instance, this episode with Jennifer Smith from Scribe discusses tips to make the onboarding and training process of a marketing agency more effective.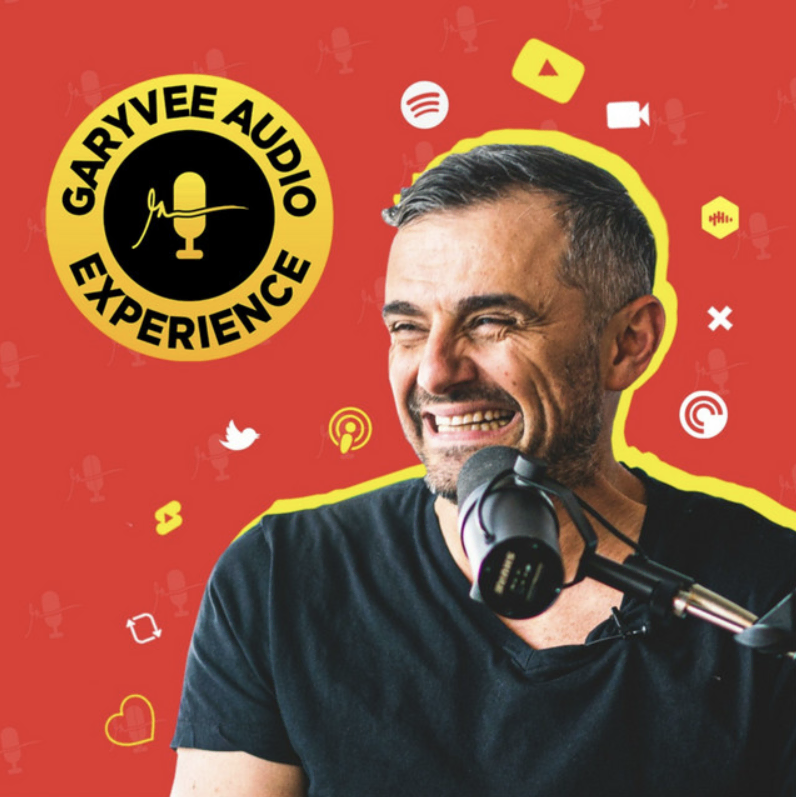 Host: Gary Vaynerchuk
Target Audience: creative agency owners and entrepreneurs
Listen On: Spotify, Apple Podcasts, Stitcher
Apple Podcasts Rating: 4.9/5
Hosted by entrepreneur, motivational speaker, and marketing expert Gary Vaynerchuk, this podcast offers insights and practical advice for marketing agencies. As one of the best entrepreneur podcasts, it covers topics such as digital marketing, social media, content creation, networking opportunities, and client management.
The host's energetic style, combined with his extensive knowledge and experience in the industry, makes for an engaging and informative listen. The podcast also features interviews with other successful agency owners and marketing professionals to provide fresh perspectives and actionable strategies.
What sets the GaryVee Audio Experience apart is its diversity of content and episode lengths, ranging from quick bursts of inspiration to detailed discussions. This 5-minute episode gives you a quick tip on avoiding content fatigue, while this 1-hour discussion covers in-depth questions to reshape your business strategy.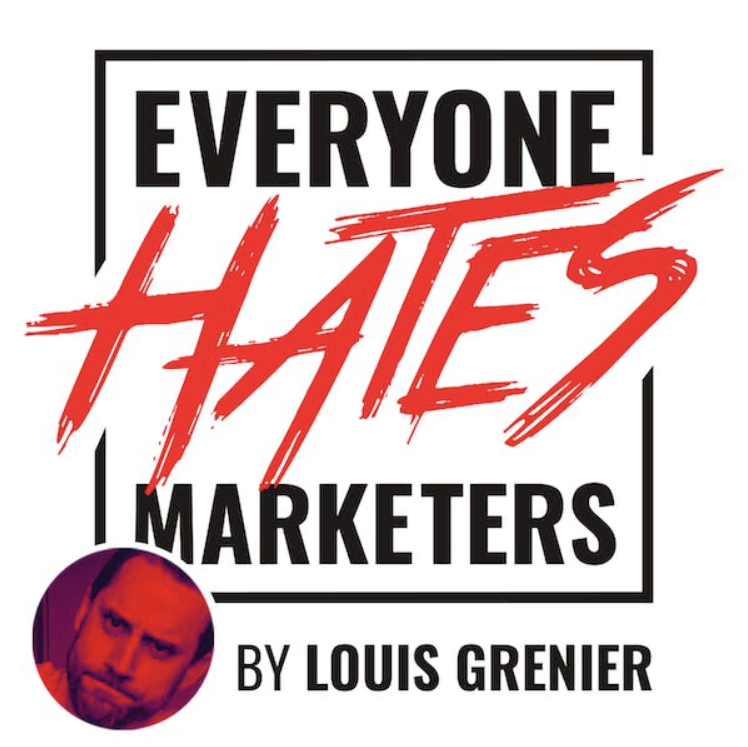 Host: Louis Grenier
Target Audience: socially-conscious marketing agencies
Listen On: Spotify, Apple Podcasts, Stitcher
Apple Podcasts Rating: 4.9/5
This is one of the best marketing podcasts taking a unique approach to exploring ethical and effective marketing practices. With 10 years of experience, Grenier invites guests to dive into the world of marketing, calling out shady and unethical practices while providing actionable advice to improve marketing strategies.
The podcast provides a valuable resource for various best practices and the latest trends in marketing. Moreover, the host's humorous and entertaining nature makes it an enjoyable listen, offering a refreshing break from more serious marketing content.
This podcast frequency is once a week. We recommend starting with this 50-minute episode discussing a 16-step guide to building credible personal branding.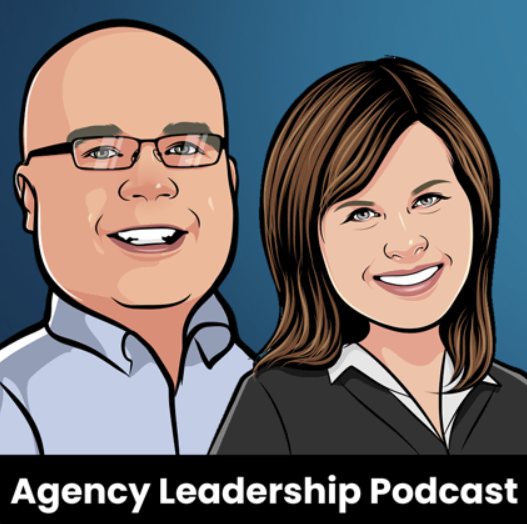 Host: Chip Griffin and Gini Dietrich
Target Audience: agency owners and leaders
Listen On: Spotify, Apple Podcasts, Stitcher
Apple Podcasts Rating: 4.8/5
The Agency Leadership podcast discusses the challenges and opportunities of running a successful business. The podcast covers agency management topics like business development, leadership, team building, and account management.
While this digital agency show may touch on industry news, it primarily focuses on providing practical advice and insights for an agency owner. For example, this episode on key performance indicators explains tips to set better KPIs.
The podcast features interviews with successful agency owners, key influencers in the industry, and thought leaders. They share experiences, marketing trends, and best practices to help listeners learn how to grow an agency, build a strong team, and develop effective client relationships.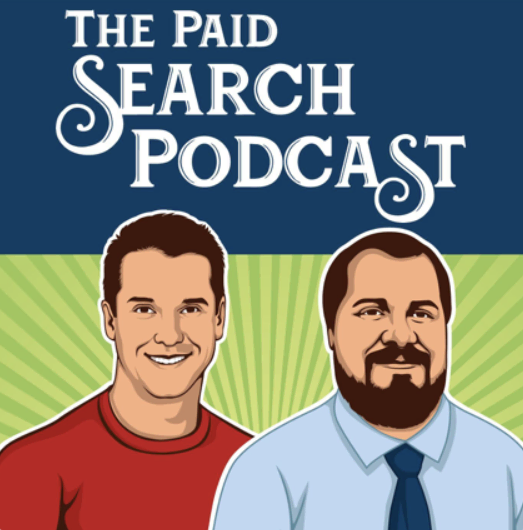 Host: Chris Schaeffer and Jason Rothman
Target Audience: digital marketing or advertising agencies
Listen On: Spotify, Apple Podcasts, Stitcher
Apple Podcasts Rating: 4.8/5
This podcast is great for any creative agency professional who wants to learn about pay-per-click (PPC) marketing. Chris Schaeffer and Jason Rothman are experienced hosts who cover various topics related to Google Ads, like campaign setup and technical configurations. They also discuss marketing strategy best practices and challenges in the PPC business world.
A must-listen podcast, it helps digital marketing agency owners stay up-to-date with the latest trends in content marketing. That way, listeners can gain insights to better optimize their campaigns.
The Paid Search Podcast also offers beginner-friendly agency tips. In one concise episode, the hosts talk about measuring click types and ways to optimize ads, providing timestamps for easy navigation through different subjects.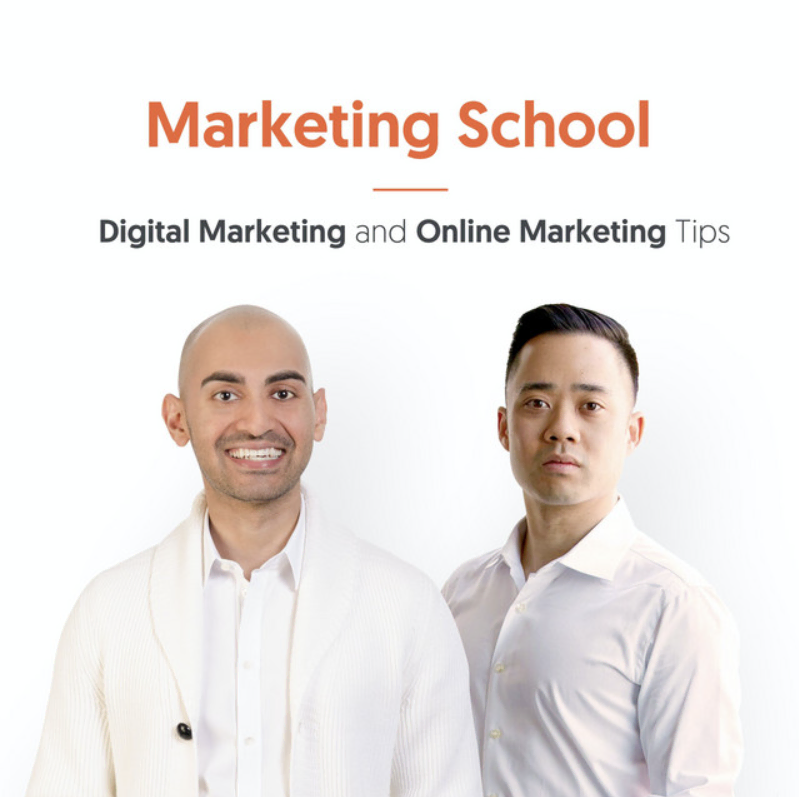 Host: Neil Patel and Eric Siu
Target Audience: marketing or advertising agencies
Listen On: Spotify, Apple Podcasts, Stitcher
Apple Podcasts Rating: 4.6/5
The Marketing School is one of the best marketing agency podcasts. It is an excellent resource for digital marketing agencies looking to stay ahead of the curve.
Hosted by marketing experts Neil Patel and Eric Siu, the podcast can help any marketing team with various topics such as search engine optimization (SEO), social media marketing, and email marketing. With over 2,400 episodes and 75 million downloads, the podcast has built a loyal following among marketing professionals.
Having tons of experience and various clients in the digital marketing industry, Neil and Eric provide insights into the latest marketing best practices. The episodes come in a short and digestible format. Unlike other marketing agency podcasts, each episode in this show lasts less than 10 minutes – like this 7-minute episode about trending marketing tools to try.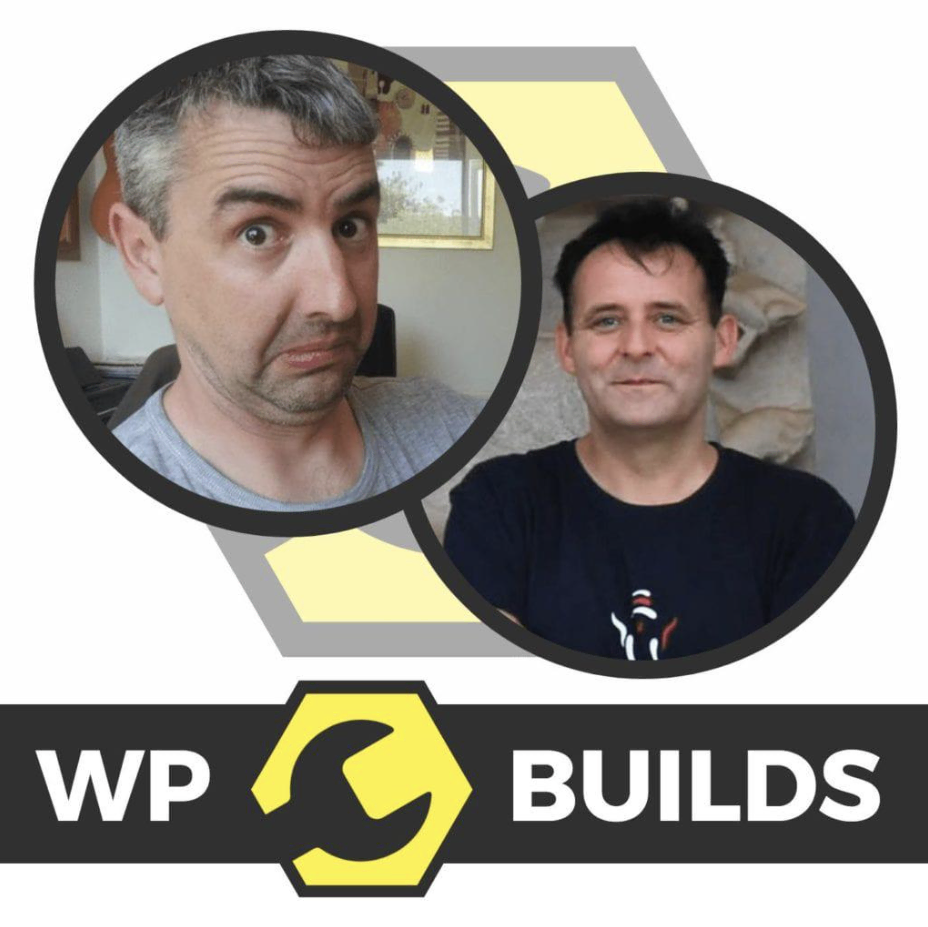 Host: Nathan Wrigley and David Waumsley
Target Audience: web agencies
Listen On: Spotify, Apple Podcasts, Stitcher
Apple Podcasts Rating: 4.7/5
The WP Builds show is a weekly podcast web agency series hosted by Nathan Wrigley and David Waumsley. This podcast covers news related to WordPress, focusing on WordPress core, themes, plugins, and hosting.
Listeners can gain insights into the inner workings of WordPress website building and learn how to tackle the various challenges that come with it. Aside from its regular WordPress news episodes, this show also dives into other web-related topics, like why website accessibility is important.
So, whether you are a seasoned web design agency professional or just starting out, this podcast offers insights and practical tips to help improve your web skills and scale your business.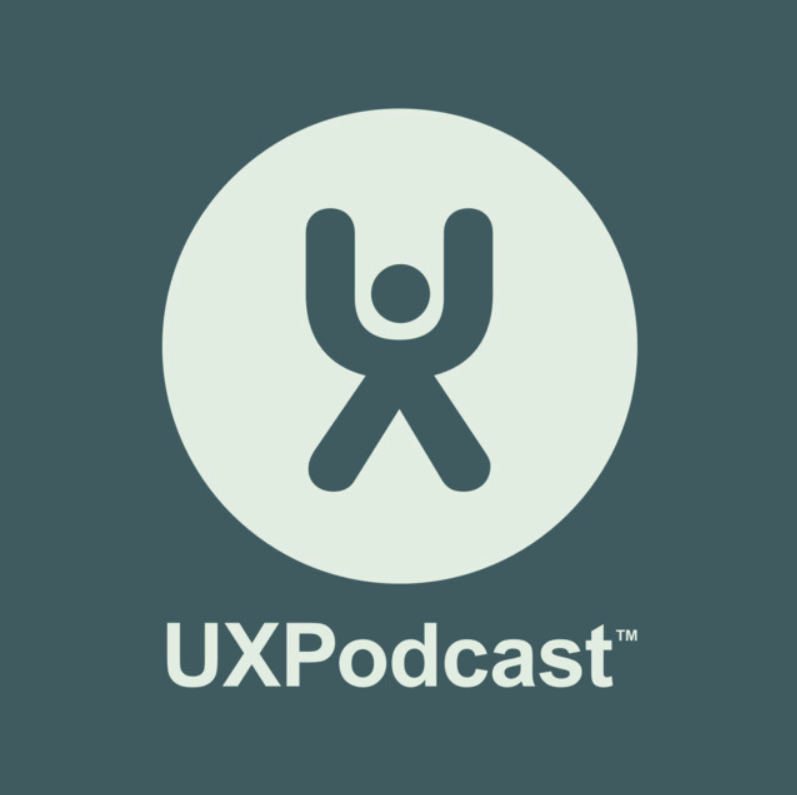 Host: James Royal-Lawson and Per Axbom
Target Audience: creative agencies and designers
Listen On: Spotify, Apple Podcasts, Stitcher
Apple Podcasts Rating: 4.7/5
In UX Podcast, co-hosts James Royal-Lawson and Per Axbom interview designers, writers, and influencers to discuss the latest updates on everything surrounding digital design.
Any creative agency or designer can benefit from the user experience (UX) design insights in this podcast. It covers a wide range of related topics, such as usability, user research, user testing, and user interface (UI). The hosts also discuss the concepts behind different designs, like this episode about systems thinking.
As such, this creative agency podcast is a great resource for learning about UX design principles and how to apply them. Creative agencies and designers can use it as inspiration to make digital products that are easy to use, intuitive, and better suited to clients.
Pro Tip
The podcast is particularly useful for web designers leveraging tools like Hostinger's online website maker to make intuitive web designs. Our drag-and-drop editor has various AI features, designer-made templates, and built-in SEO tools to optimize your site for a better UX.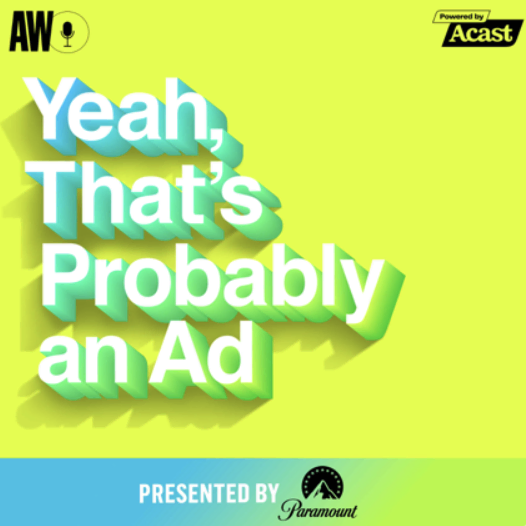 Host: Luz Corona and Rebecca Stewart
Target Audience: creative agency owners and entrepreneurs
Listen On: Spotify, Apple Podcasts, Stitcher
Apple Podcasts Rating: 4.7/5
This is one of the best advertising podcasts popular among creative agency professionals. It provides insights into advertising tactics and trends for any marketing agency. This creative agency podcast focuses on digital marketing, branding, public relations (PR) techniques, and creative campaigns.
Aside from discussing the latest marketing trends in various creative industries, the podcast also offers guides on creating successful advertising campaigns, building strong brands, and targeting the right audiences.
In addition, this podcast features interviews with expert marketers and advertising leaders, making it an excellent learning resource. The hosts also provide practical takeaways that you can easily follow, like in this episode about brands and their sustainability commitments.
How to Listen and Subscribe to These Agency Podcasts
Below are the steps to check out these marketing agency podcasts:
Choose a podcast platform. Start by selecting a platform that works best for you, such as Apple Podcasts, Spotify, or Stitcher.
Search for the podcast. Once you have chosen and registered for the platform, search for the podcast you want to listen to. Type the name or related keywords into the search bar.
Listen to the podcast. Listen to the podcast episodes directly from the podcast platform. You can also download episodes for offline listening later.
Subscribe to the podcast. Click on the Subscribe button to get notifications when new episodes air.
Rate and review. If you enjoy listening to the podcast, take a moment to rate and review it. This lets the podcast hosts know that their advice is helpful so they can continue creating insightful content.


Conclusion
Agency podcasts are a great way to stay up-to-date with the latest industry trends, learn from experts, and gain insights to help you grow in your agency journey.
Throughout this article, we've provided a selection of the top agency-focused podcasts. Our shortlisted recommendations are:
The Digital Agency Growth and Agency Leadership – best for insights into growing your agency.
The GaryVee Audio Experience and Everyone Hates Marketers – best for an entertaining yet informative listen.
WP Builds and UX Podcast – best for the latest web agency news.
We hope tuning in to these must-listen podcasts helps you stay in the loop with agency insights and industry trends. Drop a comment below if you have any questions.
Agency Podcasts FAQ
This section answers the most frequently asked questions about agency podcasts.
What Is an Agency Podcast?
An agency podcast is a digital audio show that provides insights, tips, and best practices to help agency professionals and business owners stay up-to-date with industry best practices. These podcasts cover various advertising, marketing, design, and business management topics. Generally, the hosts are industry experts, thought leaders, or experienced professionals.
What Topics Can Agency Podcasts Cover?
Agency podcasts cover various topics related to the business, like marketing, branding, and client management. They might also discuss niches like social media, search engine optimization (SEO), and web development. While the specific topics vary between hosts and guests, agency podcasts generally aim to provide insights to help agency professionals grow.
What Do I Need to Get Started With My Own Agency Podcast?
First, you'll need a clear idea, format, and strategy for your audio content. Then, invest in podcasting equipment like a microphone, headphones, and audio editing software. Finally, you'll need podcast hosting, such as Spotify for Podcasters or Buzzsprout, to publish your show and make it available to listeners. 

To monetize your podcast, you can partner with another business for sponsorship opportunities or contact a podcast advertising agency. Other options include setting up revenue streams through a podcasting agency and offering premium content for members.