Introduction
Is your blog/website being spammed with various spam messages?
Do you want to disable comments in WordPress? In this tutorial, we will show you exactly that, in just a few minutes you will learn how to disable comments in WordPress CMS.
What you'll need
Before you begin this guide you'll need the following:
Step 1 — Accessing Discussion Settings
Please, login to your WordPress Dashboard (Admin area).
From the menu in the left side of your screen please click Settings and then click the Discussion link: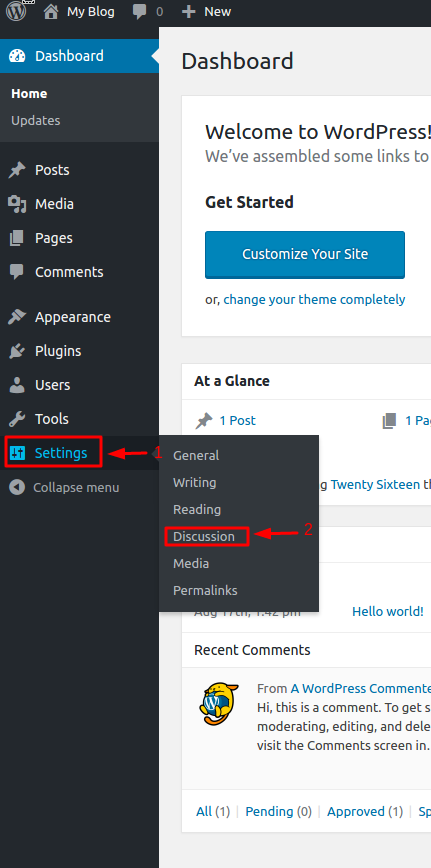 Step 2 — Disabling WordPress Comments
You should see various settings that are all connected to discussions on your website which is powered by WordPress.
The main thing that we should look for if we want to disable comments is "Allow people to post comments on new articles".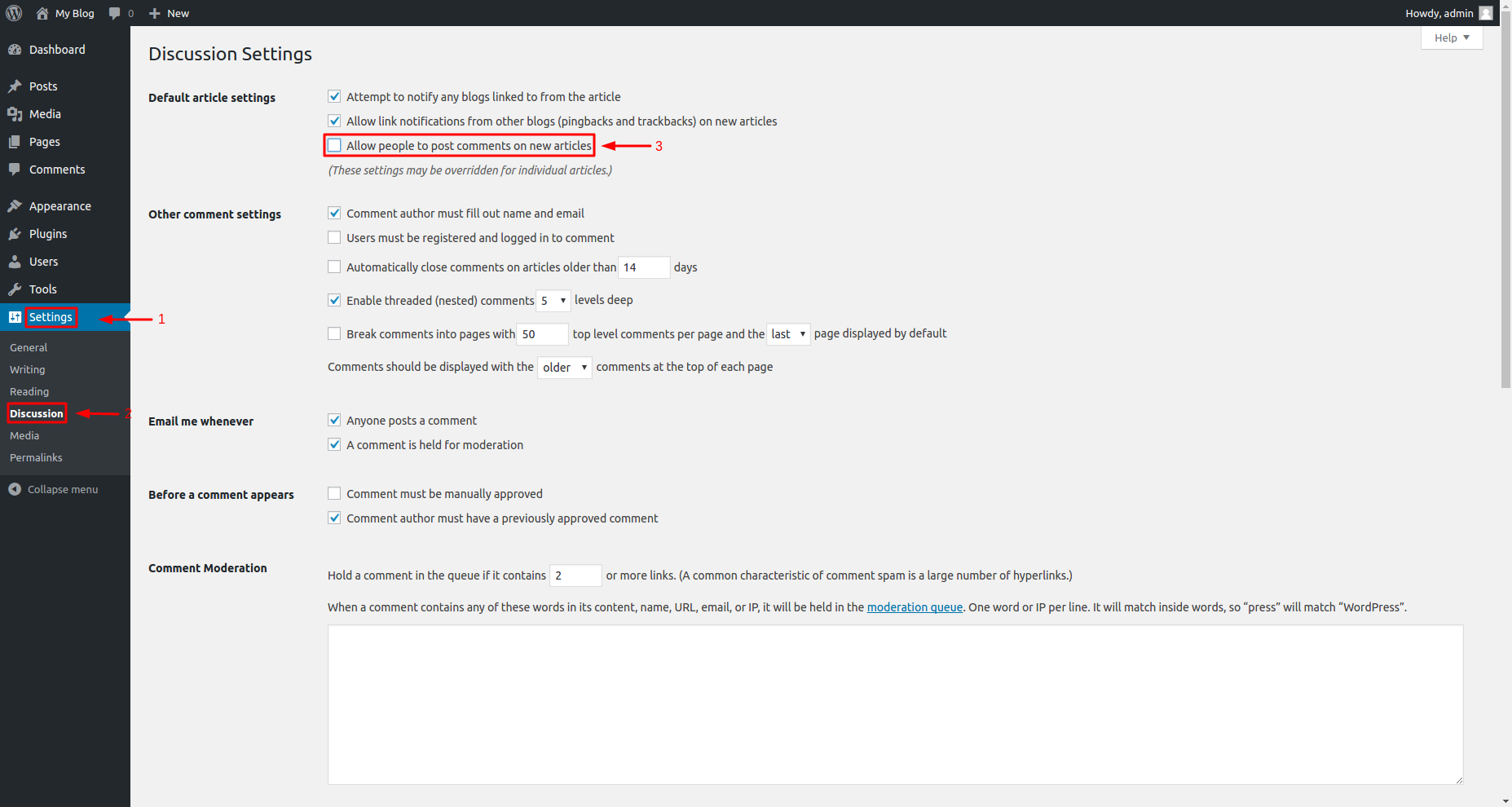 Please uncheck the Allow people to post comments on new articles box and click the Save Changes button. Comments will be disabled for your new posts from now on.
To disallow comments from already published posts you should go to: Posts -> All Posts -> Select all of the posts, select Edit from drop-down menu and press Apply.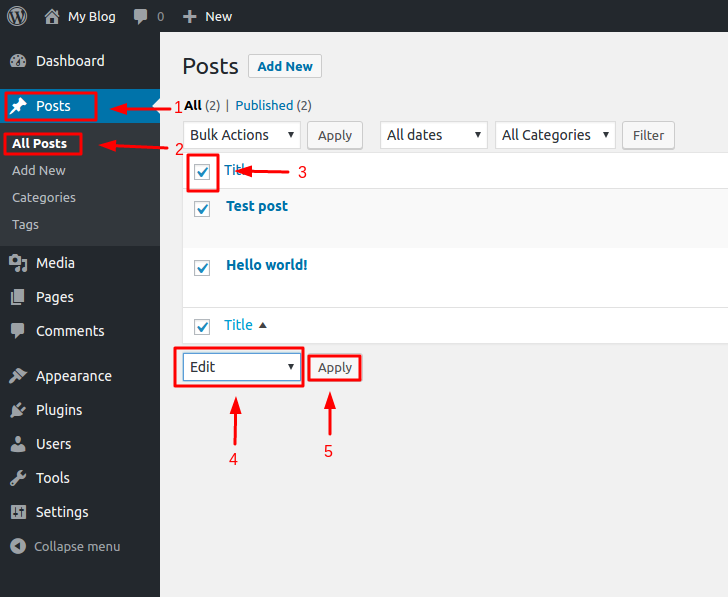 After that please select Do not allow near Comments and press on Update.

Conclusion
Now you have disabled all of the comments in your WordPress website, you will not receive spam or any other comments on your website.