9 Best WordPress Review Plugins of 2023: Tested And Rated
If you often post product reviews on your WordPress site, you can make use of a plugin to make your content more appealing and SEO friendly. There is plenty of WordPress review plugins to explore, but choosing the best one can be tricky.
In this article we will review 9 of the best WordPress review plugins, so you can choose the best tool for your site.

Why Should You Use WordPress Review Plugins
When people want to buy something online, they will likely search for the product's review to ensure they make the right purchase. In fact, a study shows that over 80% of people check product ratings on the internet before making any transaction.
That's why displaying reviews can be very beneficial to your website. One of the advantages is that you can bring more visitors who need help with their decision to buy something.
Another benefit is that you can make money out of it. One way to do this is to get paid by a company for reviewing its products.
Or, you can attract more people into buying what you sell by showing good testimonials from your previous buyers.
But essentially, a review plugin for WordPress enables you to collect feedback on how you can enhance your website or product. Also, while unknown to most people, this kind of tool can help you rank higher on search engines through schema markup.
For you who haven't heard of it yet, schema markup is the additional data on HTML that will be displayed on SERPs. If you rate a certain item on your site using a review plugin, this information will serve more context to search engines, thus making it more SEO-friendly.
This is what a schema markup, or also known as rich snippets, looks like.

Our Favorite WordPress Review Plugins
There are generally two important functions that a WordPress testimonial plugin should do:
Create a unique review box that gives clear rating systems.
Provide rich snippets for ranking higher in search engines.
We're going to look at some of the best plugins for providing reviews out there and highlight their prices, features, and designs.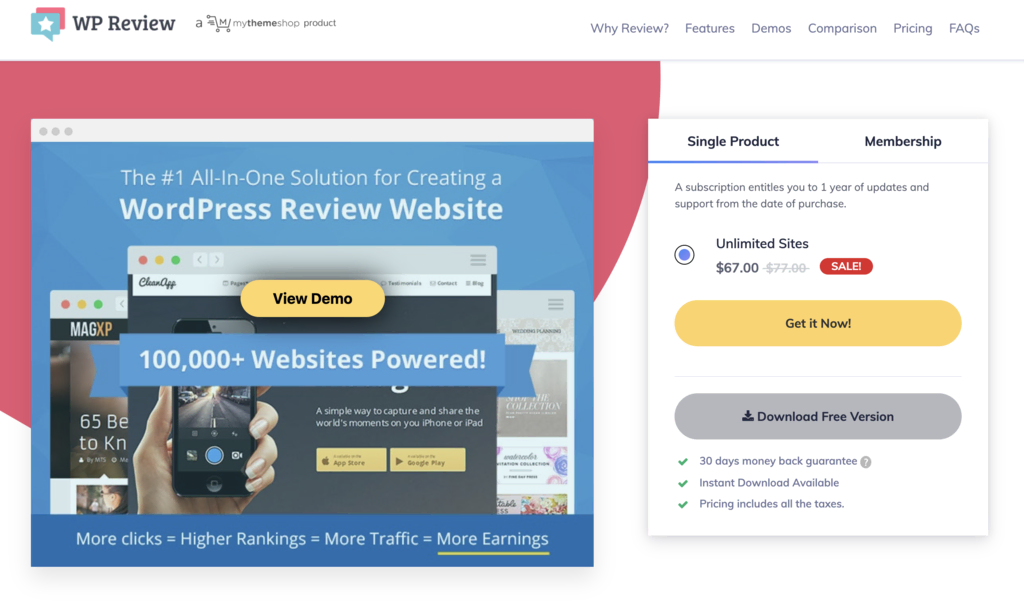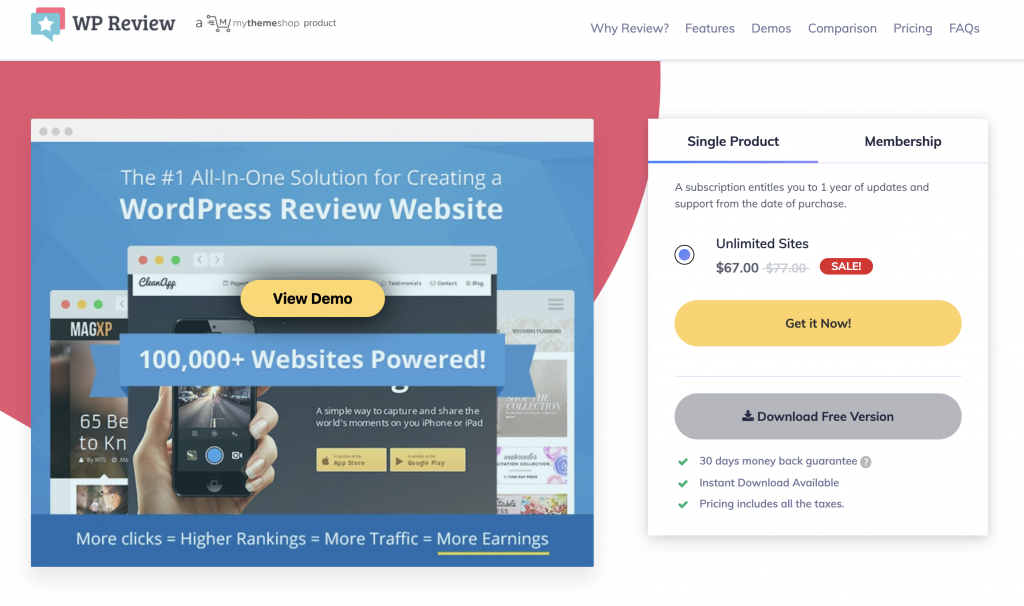 WP Review Pro is one of the best WordPress review plugins you can install. First, and most importantly, it supports 14 types of rich snippets that suit many subjects, including films, books, and even paintings.
You also have a lot of customization settings apart from the 16 default design templates. There is an unlimited choice of color for the review box and 5 options of rating systems:
Star
Percentage
Thumbs up
Points
Circle
What's more, the plugin enables your website to integrate with Google, Yelp, and Facebook to increase your rating credibility.
For $67, you can get all of these features plus 24/7 customer support.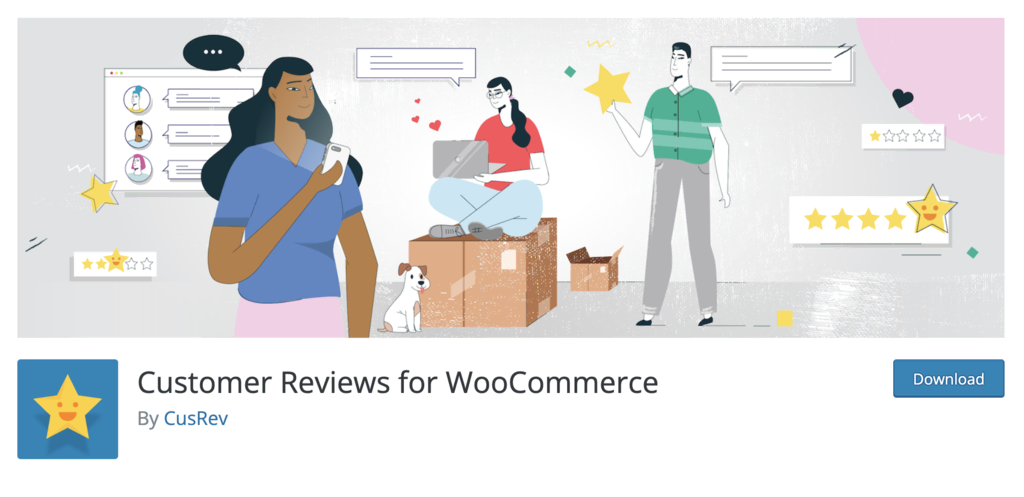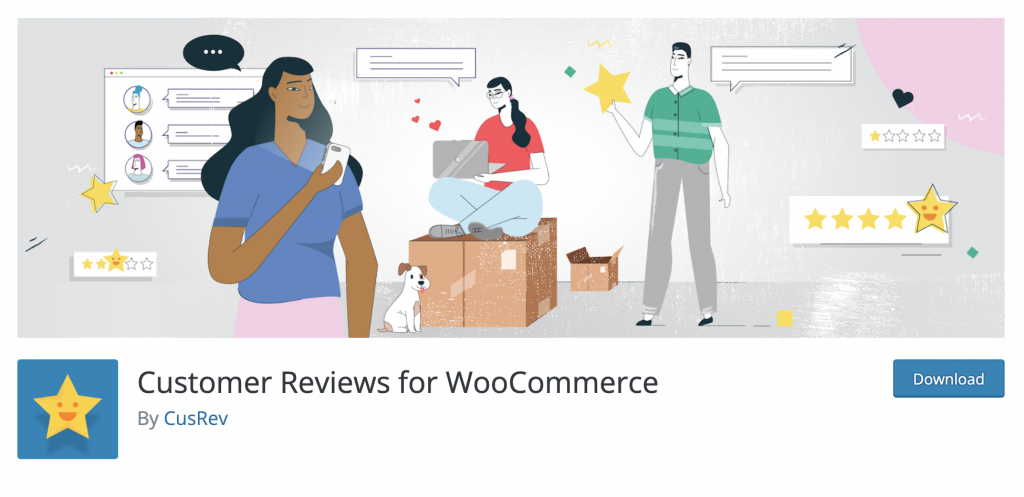 This free WordPress plugin can actually work on any WordPress site without WooCommerce integration but these two tools are perfect when combined. They work together to create a strong engagement between your site and customers.
For example, after someone buys a product from you, Customer Reviews will send a notification urging them to rate the quality of their overall purchase experience. It will help you collect more users' feedback so newcomers will easily trust your website.
And since all products bought are listed in a single page, every one of them will be more likely to get a review from the buyer. Even more, you can automatically give a discount code every time a person rates their purchase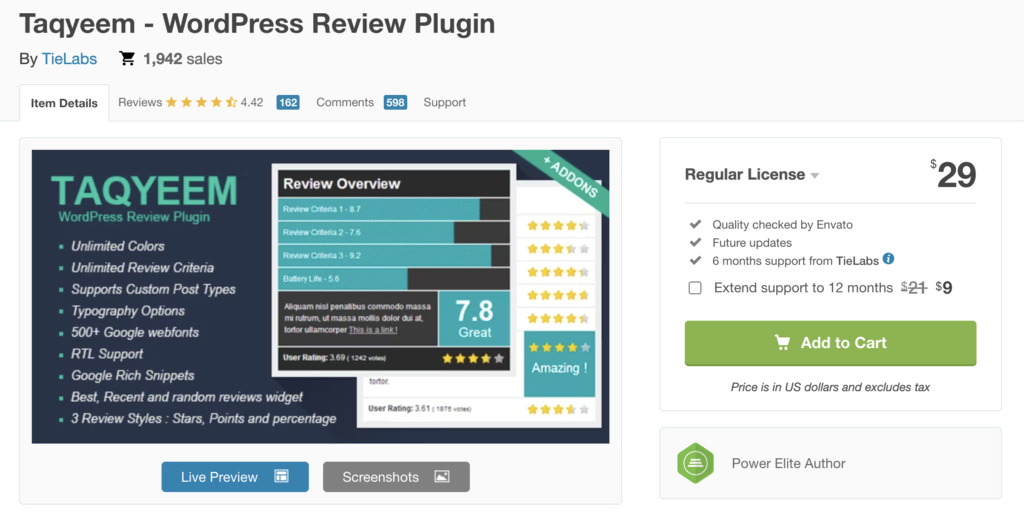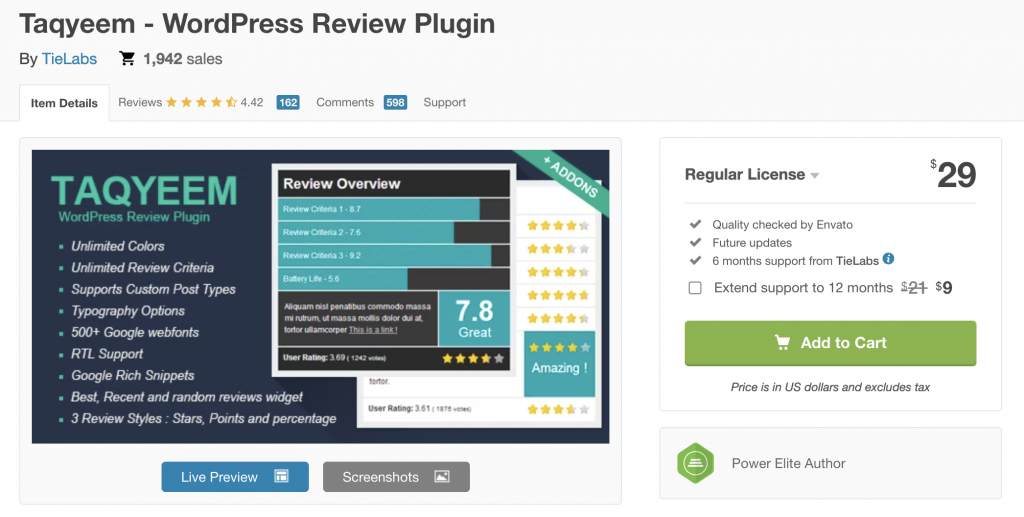 Taqyeem is easily one of the top-rated premium WordPress user review plugin for its competitive price and wide range of features. By paying a one time fee of $29, you'll enjoy a powerful tool that can also bring you higher in search engine rank.
It has a reliable schema markup implementation whether your review is a post, custom post, or page type. Even your visitor's rating can help your website be more SEO friendly.
But wait until you hear about its customization ability:
You can add unlimited criteria
There are three rating styles (star, points, percentage) and the icons can be changed (love, thumbs up)
It supports 500+ Google Web Fonts and typography
You have an unlimited color choice to every element of the review box
Lastly, if you have multiple products to sell, you'd be happy to know that Taqyeem's widgets can show the most popular and recent items, as well as the ones coming from the same brand.

Ultimate Blocks is a free and simple to use plugin that comes with over 15 blocks to help you create better content on your website.
Its Review Block lets you add schema-enabled reviews on your WordPress site. By adding a description, a list of features, a star rating system, a summary, and a CTA button, this block creates more engaging and conversion-focused content for your readers.
The Review Block is fully responsive and equipped with tons of customization options, allowing you to change its look and feel to match your website's branding.

Technically, it is not a review plugin but more of a tool to make schema markup on your WordPress site.
It can show many types of information on the search engines, including events, people, recipes, and of course, reviews.
What you need to do is give a star rating (/5) to the product and have your say about it. You won't have to deal with the customization or any kinds of complicated settings of a regular WordPress review plugin.
Nonetheless, Schema promises to give useful data so that search engines can crawl your site better, making it more likely to rank higher. What's great is that you can get all of it for free.

What's unique about WP Customer Reviews is its ability to tell search engines whether your page contains users' or your own review. It achieves this by showing the respective schema microformat to Google and alike.
Still, you have the freedom to change the design of the review and show the admin responses in a separate field.
Furthermore, it's lightweight and supports custom themes. Your page loading speed won't be affected since it works well with caching plugins, as well.
There are also enough anti-spam measures to prevent your site from getting bombarded by harmful reviews.
It's a pretty good deal, considering you don't have to pay anything to install WP Customer Review.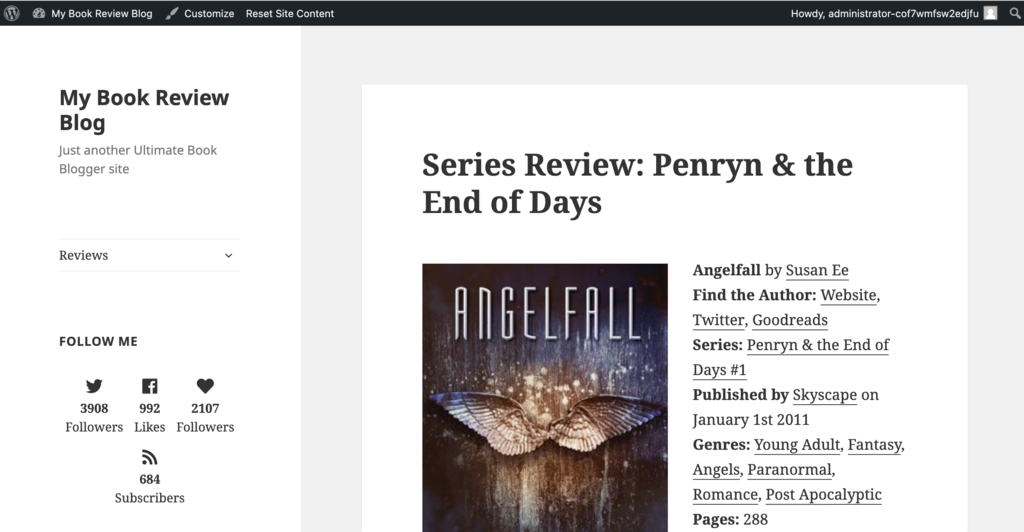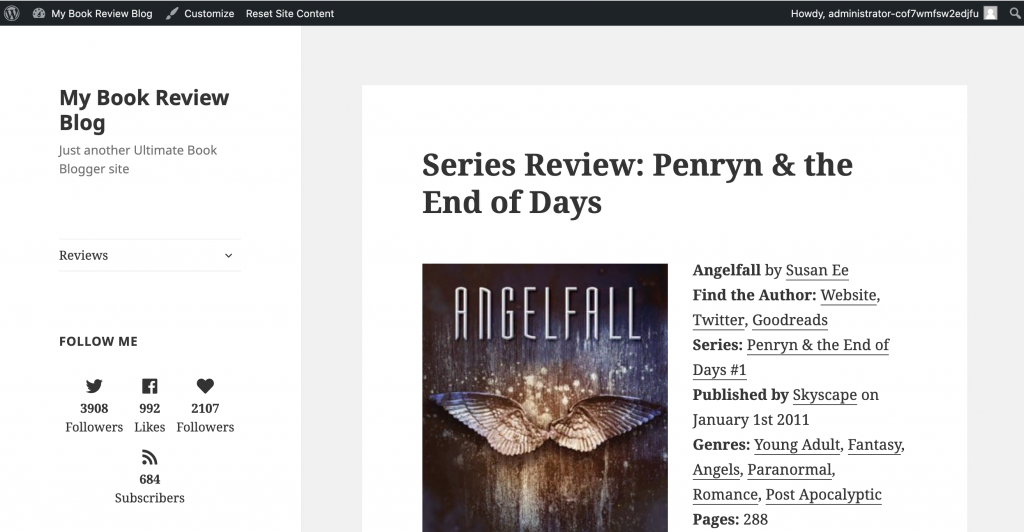 If you are an owner of an online bookstore or a book reviewer, you'd want Ultimate Book Blogger in your WordPress plugins arsenal.
It's a powerful tool since you can provide comprehensive information about the book that you evaluate, such as the title, author detail, and cover image.
Even more, there is a content warning field that will be useful to alert the readers about the book's age-appropriate ratings.
The plugin also supports audiobooks and you will have different details to fill in, especially the narrator info.
To get your users to stay longer in your book blog, you can recommend other books from the same author or some related titles under the review box.
Ultimate Book Blogger is $35 with 12 months of personal guidance from the creator herself.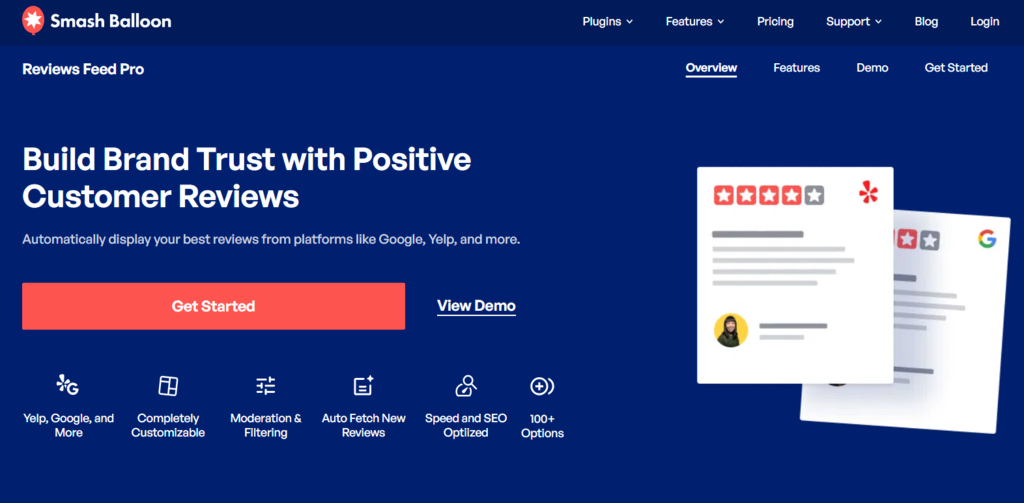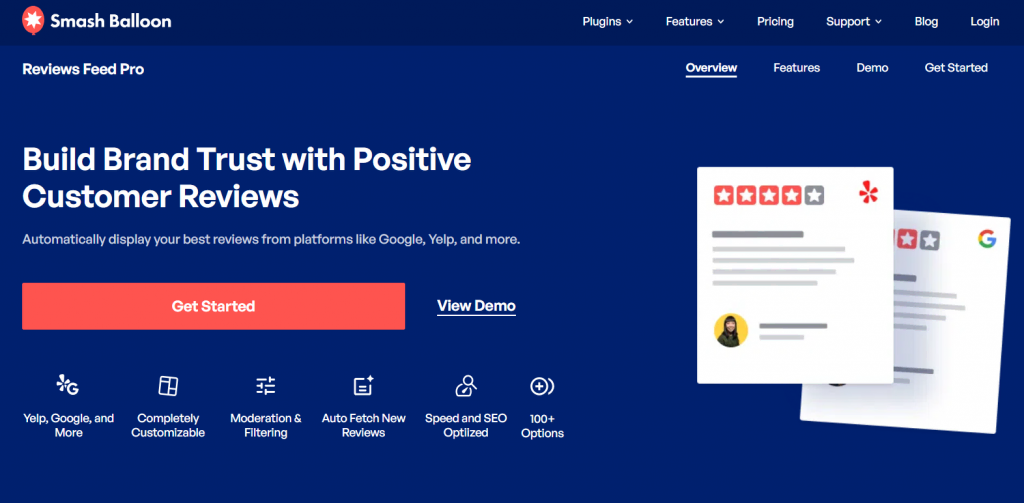 Smash Balloon Reviews Feed Pro is a powerful plugin that collects your existing customer reviews and automatically displays them on your WordPress site.
It supports reviews from many popular platforms including Google, Yelp, Facebook, TripAdvisor, TrustPilot, and WordPress.org. You can create as many reviews feeds as you want, or combine reviews from several sources into a single feed.
Reviews Feed Pro is super easy to set up and use. In minutes, you can create a beautiful reviews feed and embed it anywhere on your site. There are multiple layout options and it's completely customizable, so you can easily design the feed to match your website theme.
You can also highlight a specific review, or set of reviews, to make your most glowing reviews stand out to website visitors. Plus, there's easy visual moderation tools that allow you to hide reviews from certain users.
Smash Balloon Reviews Feed Pro starts at $49/year for the standalone plugin. Or, you can get the All Access Bundle, which includes all Smash Balloon plugins, including Instagram Feed Pro, YouTube Feed Pro, and more.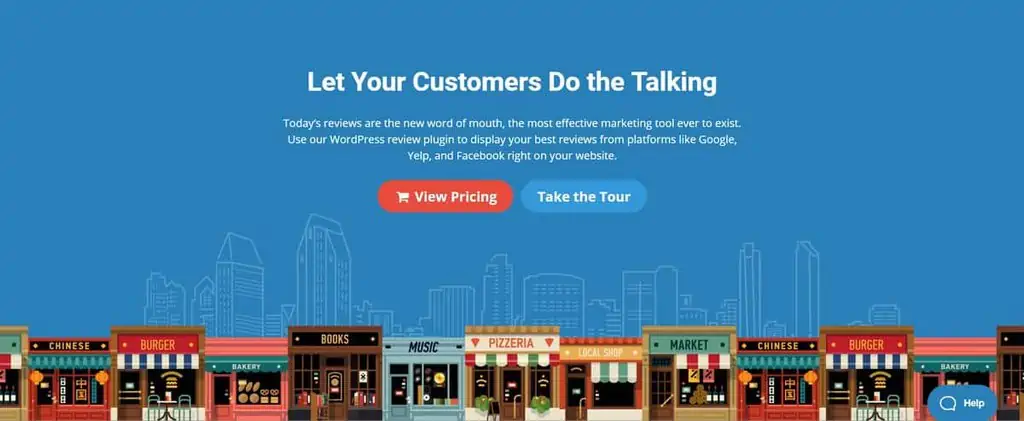 The plugin acts as the collector of your business reviews that are already available on Google, Yelp, and Facebook.
It will compile the information and you can put it anywhere on your site, even as a widget. And if you have plenty of reviews, you can set how they are laid out in columns.
You'll also be able to change the color of the background into dark, light, or transparent, depending on your themes.
While there might be a negative review among the users, WP Business Reviews will let you filter them by setting the minimum rating before it shows in your collection.
There are various plans for this plugin, which cost $99/year for one domain and $149 for five domains. All of them include one-year updates and support.


Conclusion
You should never underestimate the power of a WordPress review plugin because it can play an important part in building a great website.
Not only it can build trust among your visitors, but it can also boost your income and make you rank higher in search engines.
You can choose from our list of the 9 best review plugins based on how the features and price fits your needs. To help you decide here's a recap of 5 of them that we think are the best.
WordPress Review Plugins FAQ
If you want to learn more about WordPress review plugins, here are some frequently asked questions about the topic.
Can I Get Reviews on WordPress Without a Plugin?
Yes, you can get reviews on WordPress without a plugin by using the built-in commenting system. However, using a dedicated review plugin can offer more advanced features, such as star ratings, moderation, and custom fields.
What Is the Best Free WordPress Review Plugin?
There are several free WordPress review plugins available, but some of the best ones are Ultimate Blocks and Customer Reviews for WooCommerce. These plugins offer features such as rating systems, user reviews, custom templates, and moderation controls.