What Is Performance Marketing, How to Measure It + Beginner-Friendly Tips
Although organic marketing strategies like search engine optimization (SEO) and consistently publishing content help increase your online presence and site rank, they are unable to deliver fast results.
That's where digital performance marketing comes into place. In fact, almost 50% of chief marketing officers spend their budget on performance media, meaning performance marketing campaigns are critical for their businesses.
This guide will explore the basic concept of performance advertising, from its definition and workflow to its benefits. We'll also go over the best performance marketing platforms and share tips on how to apply this strategy to grow your business.


What Is Performance Marketing?
Performance marketing is a digital advertising strategy in which brands pay marketing companies or advertising platforms depending on the campaign results. Usually, this digital marketing performance is measured by a certain number of clicks or leads.
How Does Performance Marketing Work?
Performance marketing focuses on helping brands ensure their marketing budget is well-spent, as they only pay when they reach the desired goal. Some key marketing agency metrics a performance marketer may use to determine success are:
Clicks
Ad views
Downloads
App installs
Sales
Signups
As such, performance marketing mainly involves two parties:
Publisher – has an audience, like advertising platforms and influencers.
Advertiser – wants to reach the audience and pays for the publisher. Typical examples include brands, merchants, and retailers.
For example, an online stationery store might want to promote a 7-day flash sale campaign on Facebook. The online shop displays an ad banner on the platform that directs people to its landing page and pays every time someone clicks on it.
At the end of the campaign, the online store will pay Facebook based on the number of clicks.
Advertisers may also incorporate third-party marketing partners, like online marketing agencies and outsourced program managers, to help maximize their resources.
Benefits of Performance Marketing
In this section, we will list four reasons a company should invest in performance marketing.
Easily Trackable Performance
Performance-based marketing is more measurable than brand marketing, which focuses on spreading a company's message and experience.
With the help of analytics tools, performance marketers can easily see the whole click-to-consume journey of each shopper, identify which channels and marketing efforts produce the best results, and develop a better marketing funnel for the next campaign.
Low-Risk
What makes performance marketing special is it doesn't require you to pay upfront. This digital marketing strategy lets advertisers pay after the ad is live and only when they meet the desired action or goal, ensuring the ad spend is worth every penny.
Result-Focused
Since advertisers set specific performance marketing metrics at the beginning of the planning, they'll know the estimated results and budget. For example, a $3,750 budget is fair when a marketer intends to pay $0.75 per click and wants 5,000 link visits.
Brand Awareness
Performance advertising lets you reach a wider audience faster than organic strategies, like creating organic content and improving SEO. It can promote your product or service in strategic places.
Top-performance marketing channels also enable advertisers to target the most relevant audience since they provide precise segmentation. For example, advertisers can specify their market based on their demographics, interests, and behaviors on Facebook Ads. They can also partner with a niche-related influencer for native advertising.
How to Measure Performance Marketing Strategies
Businesses can track their performance marketing strategy based on multiple metrics, but the following are the most popular:
CPM
Cost per mille (CPM) means the price an advertiser pays once the campaign reaches 1,000 impressions or views – "mille" is a French word for thousand. CPM doesn't require people to take action on the ad.
CPC
Cost per click (CPC) is the amount a merchant pays a publisher when someone clicks on their link or advertisement. CPC can range from just several cents to hundreds of dollars, depending on the keyword relevance, target area, and niche. Calculate CPC by dividing your clicks' cost by the total clicks you receive.
CPA
Cost per acquisition (CPA), also known as cost per action, is a digital marketing pricing model where an advertiser pays a publisher when someone performs a specified action, such as downloading an eBook, purchasing an item, and subscribing to a newsletter.
CPS
Cost per sale (CPS) is a metric used to determine how much an advertiser pays for every sale generated by an advertisement. To calculate the CPS, divide the total amount of money your company spent on the ad campaign by the total sales.
Businesses often go specific by using customer acquisition cost (CAC). This measurement relates to how much a company pays to get new customers.
CPL
Cost per lead (CPL) means a merchant pays when it receives a completed form registration containing customer information, including name, email address, and phone number. That way, the merchant can contact the customer and drive sales.
LTV
Lifetime value (LTV) is the total revenue a business can expect from a customer throughout the relationship. The longer a shopper continues to buy from a company, the greater their LTV.
Many business owners use predictive analytics to increase LTV. It's a subset of data analytics that uses current and past data to predict future trends. Popular predictive analytics tools are Lucrative.ai and Gini Machine.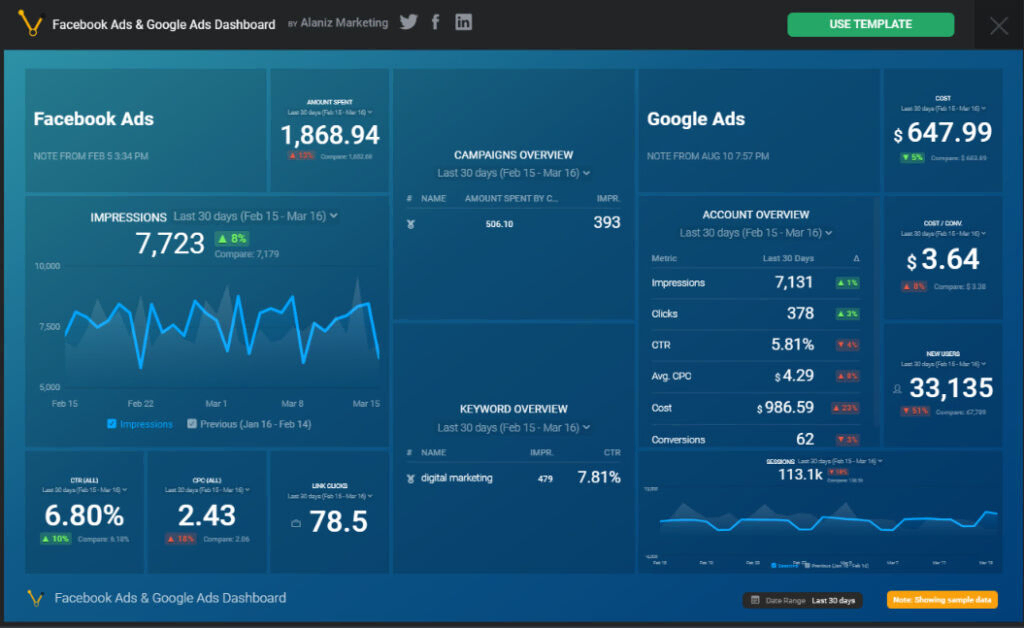 Performance Marketing Channels
There's no one-size-fits-all in the performance marketing industry, including which is the best channel to run performance based advertising programs. We've put together a list introducing the four common performance marketing channels so that you can pick the most suitable one for your business.
Social Media Advertising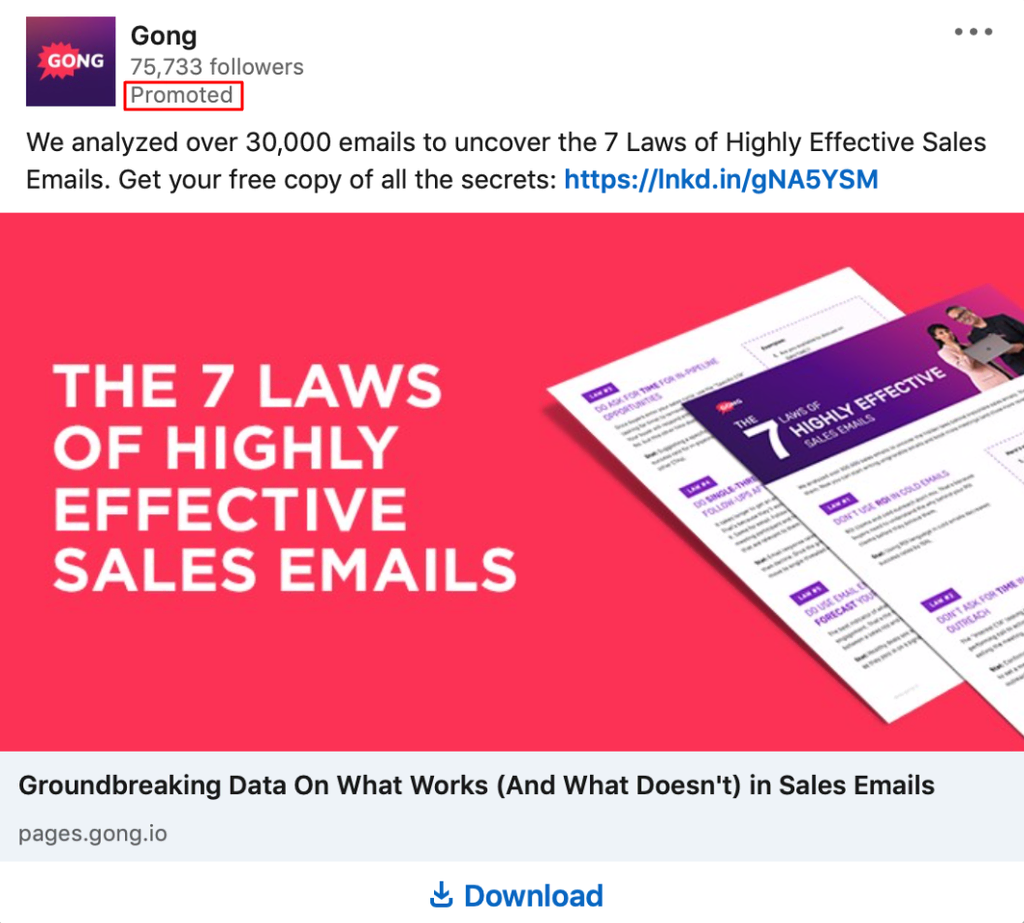 With over four billion social media users, platforms like Facebook, TikTok, and LinkedIn offer excellent opportunities to scale your performance campaigns with sponsored content and reach new users.
Social media marketing offers various advertising formats specific to each channel, from video advertising to messenger ads for personalized messages. Therefore, this paid performance based advertising strategy has multiple pricing models, including:
CPC
CPM
Cost per view (CPV)
CPA
Cost per like
Consider the following if you want to start performance based marketing on social media platforms:
Target audience – ensure your chosen social media networks' demographics align with your target audience. For example, pick Instagram if you target Gen Z and millennials since these generations make up roughly 30% of their base.
Features and ad formats – check whether the platform has features and ad formats suitable for your goals. For example, TikTok, Facebook, and Instagram can be excellent options for generating sales as these have a marketplace and clickable ad posts that can direct users to the store.
Search Engine Marketing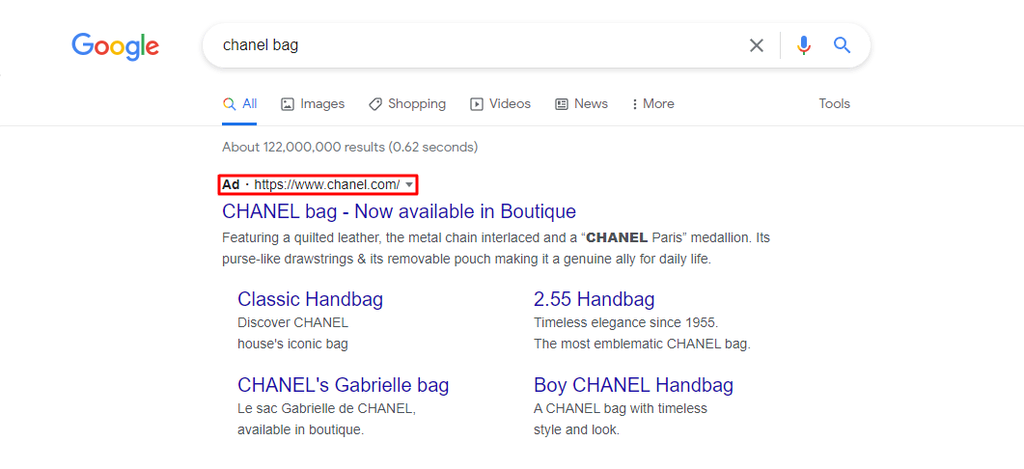 Search engine marketing (SEM) enables advertisers to show their ads in profitable places on search engines like Google, Yahoo, and Bing. The ad format will depend on the campaign types, such as:
Search ads – display text advertisements on search engine results pages.
Display ads – showcase your product or service in JPG, PNG, or GIF format within relevant websites.
Shopping ads – feature detailed information about specific products on the top of a search engine result page, including the product image, price, and marketplace.
Video ads – with Google Ads, it's possible to show video ads on YouTube as this platform belongs to Google.
Email ads – some search engines like Yahoo and Google let brands display ads on their email service. This email marketing method targets people based on various factors, such as demographics and recently searched keywords.
A typical pricing model for this performance based marketing channel is CPC.
Integrating relevant keywords is the key to success in this digital advertising strategy. Find out different queries people use when searching for your products or services and consider the cost. Remember that the more competitive the terms, the higher the price will be.
Affiliate Marketing
Affiliate marketing is one of the most cost-efficient performance marketing channels. As an advertiser, you'll work with an affiliate partner that brings customers to your online store via a unique link. You only pay them when consumers complete a specific action, like purchasing the product or service.
Many brands host their affiliate programs, but it's possible to use affiliate networks like ShareASale and ClickBank that can assist your team with managing affiliate campaigns.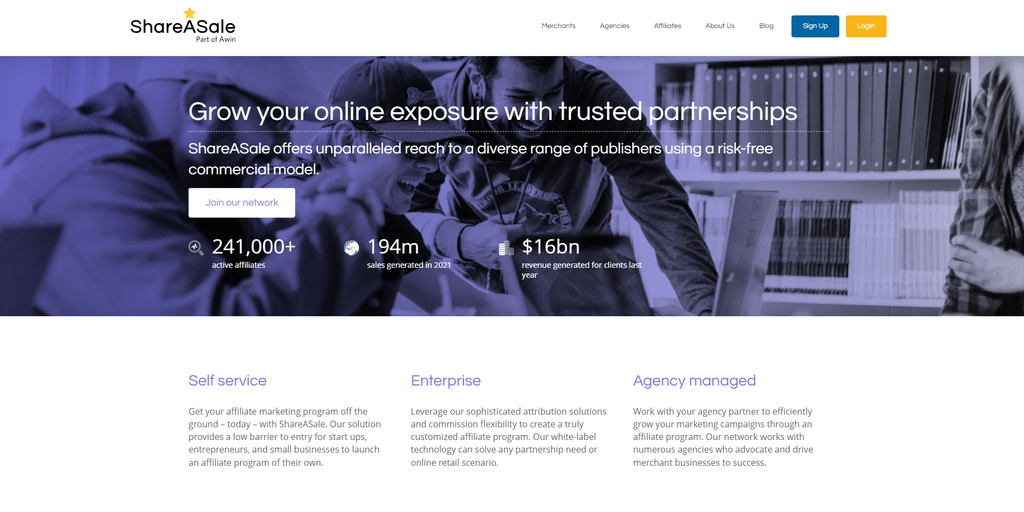 These platforms provide campaign performance tracking and connect you to relevant affiliate partners. Note that using an affiliate network may require signup and ongoing transaction fees.
Native Advertising
Many people don't like ads and use filters or ad blockers, making them hard to reach. Therefore, consider native advertising as it can subtly deliver ads – they blend organic content and promotions.
Typical forms of native ads include soft-selling via content marketing, utilizing sponsored content in influencer marketing, and adding social media filters or branded hashtags.
Spotify x Netflix is one of the unique performance marketing examples for this category. After the Stranger Things premiere, Spotify enabled a Stranger Things playlist on the platform and displayed a specific character's songs according to the users' listening habits.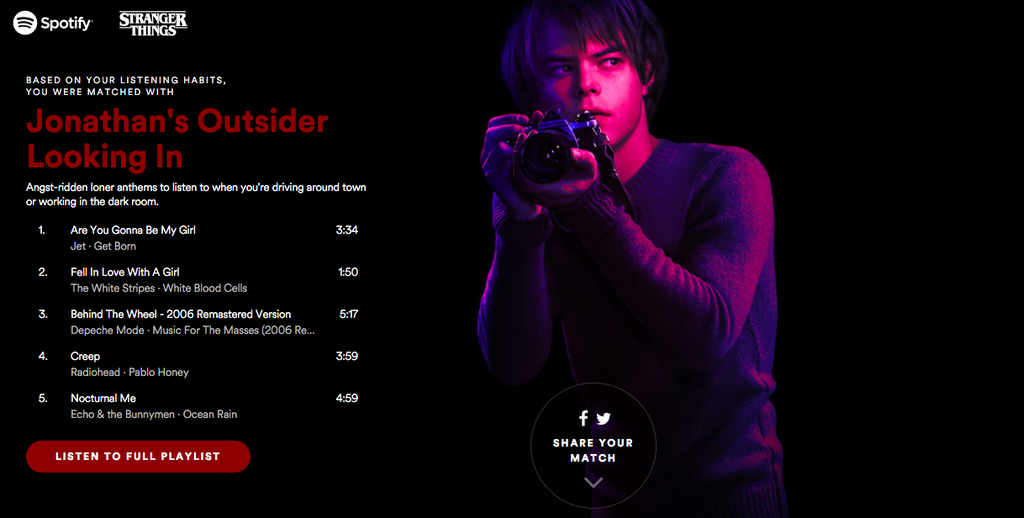 Tips for Getting Started with Performance Marketing
Follow these tips to start your performance marketing campaign and get the most out of it.
Create a Good Landing Page and Offer
A landing page refers to a standalone web page focusing on one goal or call to action (CTA) to help brands convert more traffic. It's where people land after clicking through an advertisement or a social media post.
To create high-performance landing pages, start by deciding your ultimate conversion goal. It can encourage people to purchase your product, sign up for a newsletter, or download an app. Then, write a clear value proposition and an actionable CTA.
Helpdesk has one of the best landing pages. Its free trial page displays a form at the top of the page with a powerful headline, tagline, and CTA, enticing people to register for free. Next, it describes the benefits of using the free trial. Notice that Helpdesk uses the same CTA across the page to direct readers on a single action.
A/B Test and Optimize
A/B testing aims to compare two or more versions of a web page to determine which delivers the best results based on actual data. As a result, it helps improve your conversion rate optimization (CRO).
Test elements that may influence website visitors' behaviors and business conversion rate, such as:
Copy – includes headlines, subheadlines, and the body. Ensure the headlines and subheadlines are short, catchy, and convey the desired message immediately. Then, use smaller paragraphs and bullet points for the body to make the text digestible.
Design and layout – refer to the page's elements, from product images to the font style, that direct customers' focus on a specified action.
Forms – used to collect users' information. Test whether your business is more suitable using a short or long form. While the general rule of thumb is using short forms to reduce friction, some companies increased conversions when asking more questions.
CTA – performs A/B testing to analyze different CTA texts, placement, size, and color schemes and see which variation drives the most conversions.
Google Optimize can be a great tool for beginners to test their pages for performance based marketing campaigns. It's free and offers essential features like multiple versions of a page and redirect tests. The disadvantage is this tool has a limited number of tests, code length, and goals.
Consider Unbounce for a more scalable yet budget-friendly option. It provides comprehensive landing page A/B testing features with plans starting at $120/month. If you perform A/B testing with WordPress, you can use a plugin like Nelio A/B Testing.
Monitor Data in Multiple Channels
Track the performance marketing campaign analytics regularly or after it's complete to learn how to improve it next time.
You can check the data on each performance marketing channel's analytics tool or use conversion tracking software like Adinton. This performance marketing tool can:
Track marketing spending, conversions, and clicks.
Display each channel's performance.
Tell brands whether they're under or over-investing.
Checking all key metrics is essential to have thorough performance marketing insights, but consider starting with your business goals to increase focus. For example, prioritize checking the number of leads, revenue per lead, and CPL if your objective is to generate leads.
Comply With the Law
Over 30% of users block ads due to security and privacy concerns. Therefore, brands and advertising platforms must comply with privacy laws to gain trust, such as the California Consumer Privacy Act (CCPA) and General Data Protection Regulation (GDPR).
The Federal Trade Commission (FTC) also requires US businesses not to publish misleading advertisements. They must be responsible for their claims, especially when the ads contain statistical information.
Another aspect of complying relates to copyright. A common mistake is incorporating images, music, and videos from search engines on blogs and social media without ensuring that it's under copyright protection.
Follow these practices to mitigate copyright infringement risks:
Create original content.
Purchase royalty-free content on legal platforms, such as Shutterstock for photos and Epidemic Sound for music.
Give proper credit to the content creators.
Thoroughly read the content licensing details.
If you choose affiliate marketing, remind your affiliate partners to display an affiliate disclosure to increase transparency to their customers.
Conclusion
Performance marketing refers to a digital marketing method where companies only pay marketing service providers once they meet the business goal. It enables advertisers to save money, create low-risk campaigns, and gain trackable performance.
Performance marketers can use this strategy in various channels, including affiliate marketing and native advertising. Then, they can decide on a suitable measurement, such as cost per click or impression.
To gain performance marketing success, prepare a well-designed landing page that passes A/B testing to bring maximum results. Analyze the data after the campaign finishes for a better strategy next time.
Now that you understand the basics of this digital marketing method, start your performance advertising today and see how it can scale your business. Good luck!
Performance Marketing FAQ
This section will answer some commonly asked questions about performance marketing.
Is Performance Marketing the Same as Affiliate Marketing?
No. Affiliate marketing is one of the performance marketing practices. It compensates someone who promotes a product using a unique link, while performance marketing has a broader scope, from paid ads to sponsored content.

Both strategies are performance-based, enabling brands to pay only until the desired action occurs, like a completed sale, form submission, or app download.
What Is the Difference Between Digital Marketing and Performance Marketing?
Digital marketing refers to using online channels to market products or services. It can be organic and long-term, like search engine optimization (SEO) and content marketing, or paid and short-term, like paid advertising. Meanwhile, performance marketing falls under digital marketing, which typically focuses on paid strategies and short-term results.
Should I Implement a Performance Marketing Plan?
With multiple benefits like trackable performance and increased brand awareness, performance marketing has the potential to grow your business faster than traditional marketing. However, ensure you carefully prepare a performance marketing strategy to maximize the results, such as defining a goal, creating a highly converting landing page, and calculating the budget.