WordPress A/B Testing
If you want to have a great WordPress site, you have to make sure it carries out the best performance. All elements have to work together in harmony, so your site has the best possible user experience.
WordPress A/B testing can help you perfect your site. It helps to find what improvements to make for better site engagement.
In this article, we're going to show a hand-picked list of best A/B plugins for your WordPress to help you with the task.
What is A/B Testing?
Before we get into some of the finest WordPress A/B testing plugins, let's take a look at what it is and why it is so important for your website improvement.
A/B testing, or also known as split testing, puts elements of two online pages side by side and observes which one displays the best result.
The existing page that you want to compare is called an A, while the other page that you build for comparison is referred to B or the variant. They will compete with each other to show you which implementation can perform better.
There are multiple elements that you can put A/B testing on, such as:
Logo
Banner
Ads placement
Buttons
Content
Footer
Page layout
Widgets
Calls to action
Both the mobile and web version of these elements will have the same treatment so you don't have to worry about the different outcome.
We'll provide you with examples.
Let's say you want to know if the small and descriptive banner on your site can attract more users than a big and minimalistic one. To find out, conduct an A/B test on it and see which brings better results.
Why Is A/B testing Important
The main goal of using A/B testing is to provide relevant information about a site's element so you can improve based on the results.
In other words, you will have a data-driven decision in building the best version of your website.
There are certainly several metrics that can be determined by using the test, such as time on page, page views, and conversion rate. They provide useful insights as they can indicate a site's success level.
For instance, since your webpage's appearance most likely influence the view count and time spent on it, the test result will tell you what's the preferred layout for your customers.
Other than that, you'll have a credible input on how to optimize your website's call-to-action (CTA), buttons, and ads placement, which lead to a higher conversion rate.
Best WordPress A/B Testing Tools
WordPress core doesn't support A/B Testing so we're going to highlight some of the finest plugins and tools that you can choose.

The best thing about this tool it's built to use with Google Analytics. That way, you can easily synchronize your analytics goals with A/B testing results and get relevant input.
Even though Google Optimize isn't actually a plugin, the process to start using it for your WordPress site is quite easy. Once you log in, it allows you to begin experimenting with the original page and the variants with a few clicks.
You'll be amazed to know that the tool is free, considering its fantastic features and relation with Google's huge resources. In fact, that's why we recommend it to those who want all-in-one A/B testing package from a trusted company.


This paid plugin will keep you from dealing with complicated settings and only serves you the essential parts of inspection.
That means it doesn't require you to have programming knowledge and you can just enjoy its fast and simple process.
The price comes at $19/year or you have the option to purchase it at once for $127 (1 license) and $177 (5 licenses). It offers unlimited tests, customer support, and detailed reporting.


Nelio is a feature-rich A/B testing plugin for WordPress that can integrate with WooCommerce and is fully compatible with the majority of WordPress hosting services.
Besides the usual metrics, there's a heatmap and click map results that help you determine which part of your elements gets the most engagement.
You'll also be able to instantly implement the better version with its One-Click Winner feature.
You can get the tool for $29, $89, and $259 per month for the basic, professional, and enterprise plan.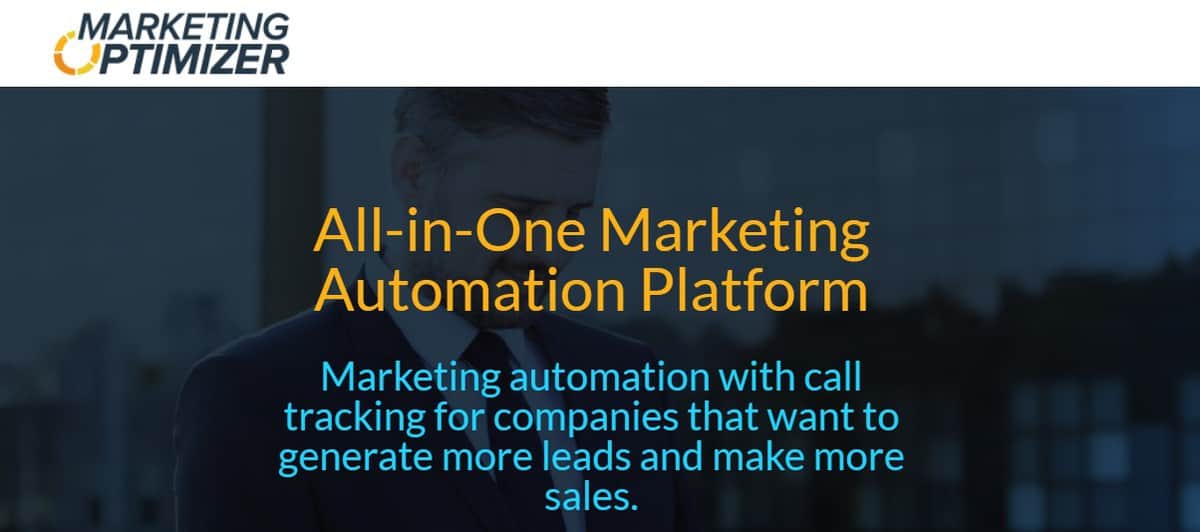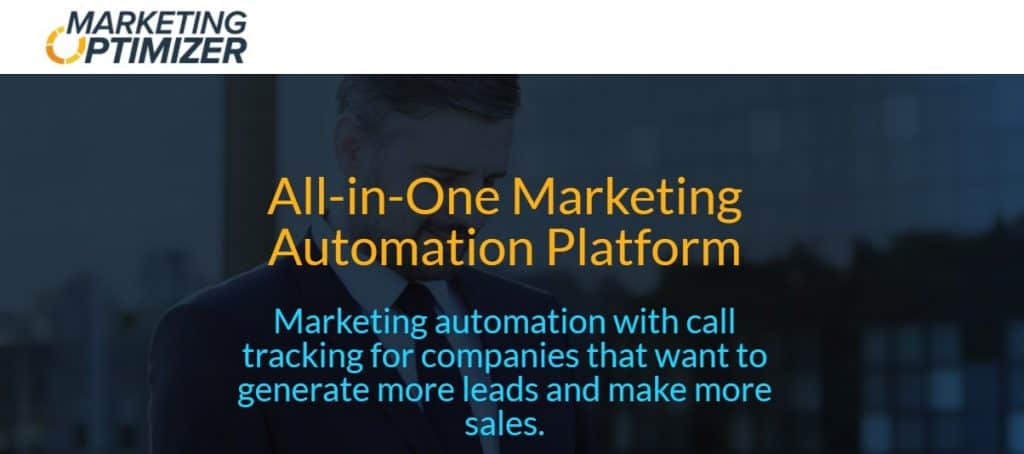 The plugin is actually a part of a bigger service that your WordPress can use for marketing campaigns. In other words, it has more features than a common A/B testing.
Marketing Optimizer's strength lies in its comprehensive call-to-action optimization that provides more useful metrics. One of them is phone call tracking. It proves to be crucial because it allows you to consider how your contact information is perceived by the visitors.
You can get this complete sales improvement tool from $249 up to $799 a month, depending on the size of your business.


Simple Page Tester is proud of its basic approach to A/B testing. All users need to do is to install the plugin, configure the comparison, and you'll be notified when the result is ready.
You can try the free version of the plugin. However, if you want to see more detailed information about your page, you have the option to buy the $59 standard plan or $149 agency plan.
The premium packages let you have the graphics and statistical data of each element, WooCommerce integration, and 1 year of email support.

The coolest thing about AB Press Optimizer is its real-time reporting capability. If one element is showing a negative trend, you don't need to wait for the final result to change it straight away.
Among many other features, there are visitor and conversion demographics, and test scheduling. You'll also be able to export the data to Microsoft Excel.
The price is arguably one of the cheapest, too. All features are yours permanently by paying $49 (Personal), $99 (Business), and $199 (Agency).


VWO has been trusted by large companies in the world for providing credible analysis on their websites, such as eBay and Ubisoft.
You won't just enjoy mere "testing", but also a fantastic optimization suite that will help your page improve.
Features worth highlighting in this tool are offline reports, third-party app integration, smart notifications, and cross-domain testing. You can get all of the benefits by signing up for the services and discussing the appropriate price for your needs.
While it may not give an exact figure, VWO's quality ensures that you will get top-notch service.
And anyway, you'll still be able to undo your membership, because it offers a 30-day trial to make sure Visual Website Optimizer is the right one for you.


With SiteGainer's user-friendly interface, anyone with no previous coding skills can get the most out of this plugin. It's easy to use and offers the freedom to modify unlimited banners, popups, or any other elements until you find the perfect version of your website.
Apart from the startup plan, the professional and enterprise package includes valuable advantages such as strategic support and onboarding process.


As the name suggests, you'll get the ability to conduct A/B testing only on your call-to-action. But since it's dedicated to this function, there are many configuration options, such as a great collection of CTA templates and CTA visual editor.
We think this standalone approach makes sense because a better call-to-action means a higher conversion rate. And if you aim to achieve just that, you should definitely try this plugin.


WordPress Landing Pages is a useful A/B testing plugin for those of you who want to achieve a higher page view or longer time on page.
It comes from the same creator of the previous plugin so basically, they can complement each other perfectly to accomplish a more complete result.
However, if you plan to install this plugin only, you still have the ability to edit, clone and implement custom landing pages to maximize your profit.
Conclusion
WordPress A/B testing is a powerful tool to unlock the full potential of your website. You'll have data-driven decisions to make your WordPress site better so that it can have a positive impact on your business.
Here's a summary of the best plugins that you can use for A/B Testing on your WordPress.
Google Optimize is a powerful WordPress A/B Testing tool thanks to the company's vast resources and Google Analytics integration.
Thrive Optimize has a simple process to start split testing on your website.
Nelio A/B Testing offers a lot of useful features, including easy element implementation.
Marketing Optimizer includes WordPress A/B testing in a complete marketing suite that promises to improve sales performance.
Simple Page Tester delivers an easy-to-use process that won't make even a beginner confused.
AB Press Optimizer allows you to inspect both elements in real time and is one of the cheapest A/B testing premium options.
Visual Website Optimizer is fantastic WordPress A/B testing that has been trusted by many big companies.
SiteGainer can give you strategic improvement based on your WordPress A/B testing result.
WordPress Calls to Action and WordPress Landing Pages has a standalone approach to testing your CTA and landing page. However, they complement each other perfectly.
By using one of our recommended WordPress A/B testing plugins, we hope you can get the best out of your WordPress site.