Shared Hosting vs VPS Hosting: Which One Is for You
So, you've decided to start a site – after buying a domain name you need to find a hosting provider that can supply you with server space. There are many types of hosting services available, made to support different types of sites, so it can get overwhelming. No need to worry, because we'll talk about the two most popular types of web hosting to suit your needs — shared server vs VPS service.
We'll cover the basics of each one, what kind of features do they offer, and their pros and cons. Let's get started, shall we?


Shared Hosting vs VPS Hosting: Video Comparison
Don't feel like reading? Sit back and watch our video walkthrough of VPS vs Shared hosting types.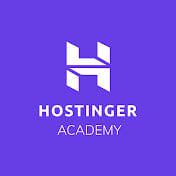 Subscribe For more educational videos!
Hostinger Academy
Subscribe
What Is Shared Hosting
Imagine shared hosting as living in an apartment where you have to share places such as the pool, backyard, or a parking lot. In this case, your site will share the same resources, such as CPU, disk space, and memory with other users who are on the same shared hosting server.
Shared hosting is the cheapest website hosting option of all. Unfortunately, your site might have limited bandwidth and will get slow when there's a lot of traffic crowding websites on the same server as you are.
You can enjoy the pool when it is not crowded, yet you still have to anticipate when everyone goes in, and things get cramped — shared hosting is a lot like that.
Why Choose Shared Hosting
You're building a blog or personal site
Want to make a small to average-sized company website
Have a small budget
Don't know much about web development
Shared Hosting Pros
More beginner-friendly hosting solution
Provides a standardized setup
Requires less technical expertise
Least expensive of all hosting options
Shared Hosting Cons
Often has less bandwidth and storage than VPS
Is prone to errors when there is high traffic
You have limited access to the back-end
It doesn't grant you root access
What Is VPS
With VPS hosting you'll still be sharing one physical server, but each user gets a specified set of resources, meaning that other websites on the same server won't affect you, unlike with shared hosting. While hosting a website on VPS, each user has their own dedicated virtual partition, ensuring that resources are always available to them.
Of course, VPS is more expensive than shared hosting. Setting up VPS hosting also requires advanced technical knowledge making it an unsuitable solution for beginners.
If we're going to use the same analogy as before, then a VPS partition is like owning a penthouse, or a condo — there are many apartments like it in the building, but you have everything you need and don't have to share it with anyone else.
Why Choose VPS Hosting
You're running a business and plan to expand it in the future
Have a larger budget and want to invest in your site
Expect high-traffic for your website in the future
VPS Pros
VPS hosting grants you root access to your server
More memory and bandwidth, easily scalable
It is not affected by other site's traffic
Much more stable and faster than shared hosting
VPS Cons
Comes at a slightly higher price
Needs technical expertise to manage well
Shared Hosting vs VPS Hosting: A Comparison
The main difference between shared hosting and VPS is that shared hosting provides a package that is already configured and ready to use, limiting your customization options, whereas VPS allows you to configure it however you want. However, because the VPS setup requires some technical knowledge, it may not be the best option for beginners.
In short, shared hosting is the less expensive option, as you share one server with other websites. You are given a limited number of resources but can maintain a small website without spending too much money. VPS hosting, on the other hand, provides greater freedom and performance at a higher cost.
Since knowing the general definitions is not enough, we will provide you with some hosting comparisons between the two hosting types to help you better decide whether to move from shared hosting to VPS or not.


Security and Performance
Security is essential no matter what kind of website you own. Both hosting types are relatively secure and stable methods for hosting your site, but there are some differences.
With shared hosting, your site might be affected when there's an error on another site. Also, if other sites eat up too much of the shared bandwidth, your website might get slowed down. This is especially crucial if your site hits high traffic numbers.
You can avoid this problem by using VPS, as the partitioned servers make sure each website works accordingly. However, if you lack the technical knowledge of how to take care of your virtual private server you should consider your options. When poorly managed, it can lead to a whole bunch of other problems.
Expert Tip
Apart from upgrading to VPS, you can do two things to optimize hosting – optimize images and set up caching.
For a popular CMS like WordPress, the LiteSpeed Cache plugin offers great caching configuration and requires little technical knowledge and setup time.
Control
If you are looking for more advanced options for your site, VPS hosting is more suitable than a shared hosting plan. It grants you root access to the server, so you can install your own OS, control panel and software to optimize site performance and security. If you're looking for an easy setup, check out Cyberpanel hosting, which comes with a preinstalled easy-to-use control panel.
In contrast, using a shared hosting plan limits you only to standardized server setups. This might be more convenient for people who don't want to meddle with server management tasks on their own.
Server Administration
If you choose to host your site with shared hosting, there will be little to no technical maintenance required by you. Shared hosting providers will set up the shared server, install and upgrade the necessary software like the cPanel or hPanel, and monitor the servers to avoid downtime and effectively taking care of the back end.
On the other hand, VPS hosting is slightly more complicated when managing resources. It needs somewhat more advanced knowledge to administrate and manage. Fortunately, VPS hosting lets you customize and configure applications and software to increase your website's performance, offers root access, and allows you to tailor the back end to your needs.
Expert Tip
Hostinger offers several templates for various VPS setups. If you're not confident in your technical skills, using one of these templates helps to streamline the configuration process.
That said, it's important to familiarize yourself with the used templates and ensure the software is constantly updated.
Scalability
VPS hosting is much easier to scale up when compared to shared hosting. While shared hosting is a good option for a short-term plan or a small online website, you'll have more trouble with the overall performance if your site reaches high traffic numbers.
VPS hosting allows you to scale quickly and easily, and if you can predict your site growth, VPS hosting might be a great investment for your future.
Pricing
Shared hosting wins hands down under this category. However, VPS web hosting prices do justify its greater advantage.
While VPS hosting costs slightly more than the shared hosting plans, they offer more storage space and much more bandwidth when compared to what shared hosting has to offer. As a bonus, you can always check if there is a Hostinger coupon available for any of these types of hosting at the moment.
When to Upgrade Your Hosting Plan?
If you're already using shared hosting and enjoying it, you might wonder when is the best time to upgrade to a VPS hosting plan. Here are a few questions you can ask yourself:
Do I want more options and freedom for managing my server?
Will I get a substantial increase in traffic in the future?
Am I consider hosting more than one website someday?
No matter your choice, there are great benefits to both shared and VPS hosting options. You simply have to weigh in your options.
Expert Tip
Hostinger notifies users when their website has reached its resource limits and therefore should consider upgrading to a different plan.
To check if your site has overloaded its resources, simply go to Hosting → Manage → Order Usage in the hPanel.
What Other Web Hosting Types Are There
Besides shared and VPS hosting, many of the best web hosting providers offer other hosting types.
The most common hosting options are cloud hosting, managed WordPress hosting, and dedicated hosting.
With dedicated hosting services, your website will be stored on a single physical server dedicated only for your personal use. You don't have to share it with anyone else, and you can freely customize it based on your liking. It is, however, the most expensive option out of all of them.
Cloud hosting is a type of web hosting which uses multiple servers to balance the traffic and increase uptime. It is inspired by cloud computing technologies that allow a large number of machines to work as one system.
When comparing VPS vs cloud hosting, your site is stored on multiple servers rather than just one. If one server fails, for example, another will aid in keeping everything running resulting in no loss in downtime. Cloud server hosting price depends on the hosting provider and the plan you choose, but in general, it's a reasonable mid-market enterprise solution. For example, at Hostinger cloud plans start at $9.99/month.
Another common hosting type is WordPress hosting, which is optimized for sites that run on WordPress. The key difference between WordPress hosting vs web hosting is its additional features, such as pre-installed WordPress, WP-CLI, and a staging tool.
Expert Tip
Cloud hosting plans are managed the same way as shared hosting plans – via hPanel. So you don't need prior technical knowledge to use it.
Conclusion
Your hosting plan is heavily based on what you expect from your website. VPS hosting provides you with advantages that shared hosting cannot offer. However, there are benefits to both hosting options.
Before you choose a web hosting plan for your site, consider what kind of features you're most interested in. Here's a short recap:
Security and Performance. With shared hosting, you're essentially sharing space with other users on the server. VPS hosting is much more stable and secure but does require additional technical knowledge.
Server Administration. Shared hosting is much more suitable for beginners than VPS hosting, yet lacks the freedom of customization than the latter option.
Scalability. VPS hosting is much more future proof than shared hosting.
Pricing. Both plans have different prices with different benefits, but shared hosting plans is less expensive than owning a virtual private server. Though before making your choice, you should consider all website hosting costs.
In the end, the choice depends on whether you are just starting out and don't need any additional features that other hosting types have to offer. No matter your pick, we hope that this guide has been useful to you.
Shared Hosting vs VPS Hosting FAQ
When Is the Right Time To Switch From Shared Hosting to VPS Hosting?
The right time to switch from shared hosting to VPS hosting often occurs when your website's traffic volume begins to increase steadily, and you need more resources to keep offering a great user experience.
How Many Websites Can You Host on VPS?
With VPS Hosting, you won't have limitations on the number of hosted websites, since you are in charge of allocating the server resources according to your needs.
Is Shared Hosting Better for SEO?
Shared Hosting can have an impact on your search engine rankings, especially if you're sharing your server with many spammy websites. Shared Hosting can also result in slower page speeds, since you're sharing the server's resources with other websites.