How to Copy a Database with phpMyAdmin
You may need to copy (duplicate) an existing database in order to test changes on your website or for a similar reason. This tutorial shows you how to copy an existing database using phpMyAdmin.
What you'll need
Before you begin this guide you'll need the following:
Access to your accounts control panel
Step 1 – Navigating to phpMyAdmin
Log in to your cPanel and navigate to phpMyAdmin section:


Step 2 – Selecting a database you want to duplicate
From the left hand-side select a database you want to copy: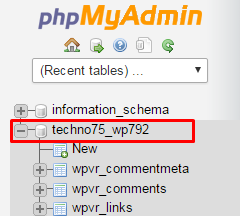 Select Operations from the menu to view possible actions with the database:

Step 3 — Specifying where to copy the database
Find a section called Copy database to:. In the text field enter the name of a new database. Click Go to copy the database: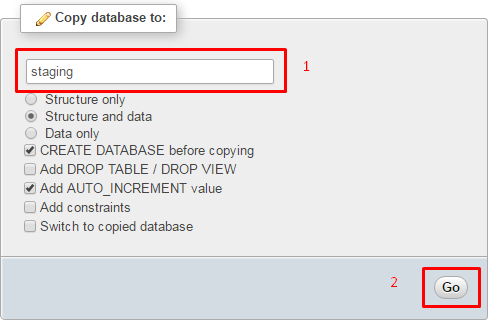 Important! Uncheck CREATE DATABASE before copying if the database name you specified earlier already exists.
The newly created database will appear under MySQL Databases section in your hosting control panel as well as in phpMyAdmin's list of databases on the left side.
Conclusion
Now you know how to duplicate a database using phpMyAdmin. You can make changes to this database without risk breaking your website.
Was this tutorial helpful?