If you are looking for a better way to manage emails, why not use an email client like Microsoft Outlook? It is mostly used for receiving, sending and storing emails. However, it has plenty of other functions such as calendar, tasks, contacts and many more. In this tutorial, we'll show you how to set up email in Microsoft Outlook.
Prerequisites
First of all, there are a few things that you must prepare before you start configuring the email client.
Domain name – example.com
Your email address – admin@example.com
Your email password
IMAP/POP and SMTP configuration
Assuming you already have a domain and created an email, you must already have the first three of prerequisites mentioned. However, to access your email through an email client, you must have the details of incoming (IMAP/POP) and outgoing (SMTP) servers.
IMAP vs POP
So, what's the difference between IMAP and POP?
IMAP (Internet Message Access Protocol) makes it possible to sync in real-time with the servers on webmail.
For example, if you mark a message as unread on Outlook, then the real email on the server is marked as unread too. This choice is also preferable if you want to use Microsoft Outlook on multiple devices.
POP (Post Office Protocol) downloads and stores your email locally. Any changes you make on Outlook won't appear on the webmail.
However, you can still set Outlook to make changes on the server – deleting, saving drafts, and so on. The upside to POP is even when you have no internet connection – or the server goes down – you can still access your email.
Finding the IMAP/POP and SMTP Configuration
Different hosting providers have different configuration processes.
Here at Hostinger, navigate to your control panel and scroll down to the Emails section.

After you click on Email Accounts, scroll down a bit to see the information you need under Email details.

You may copy-paste the details to a Notepad file for safekeeping or simply leave the page open – you'll need to use this to set up your email on Microsoft Outlook.
How to Set up Outlook
Now that you've taken care of the prerequisites, it's time to learn how to set up Outlook.
Microsoft Outlook has many different versions that warrant different sections for each one of them. The versions we're going to discuss are Outlook 2019, 2016, and 2013.
You need to make sure of which Microsoft Outlook version you are using.
Microsoft Outlook 2019
Here, you will learn how to set up Outlook (version 2019)
Step 1: Open Microsoft Outlook 2019
When a window pops up, enter your email, choose the option to adjust your account manually, then click Connect.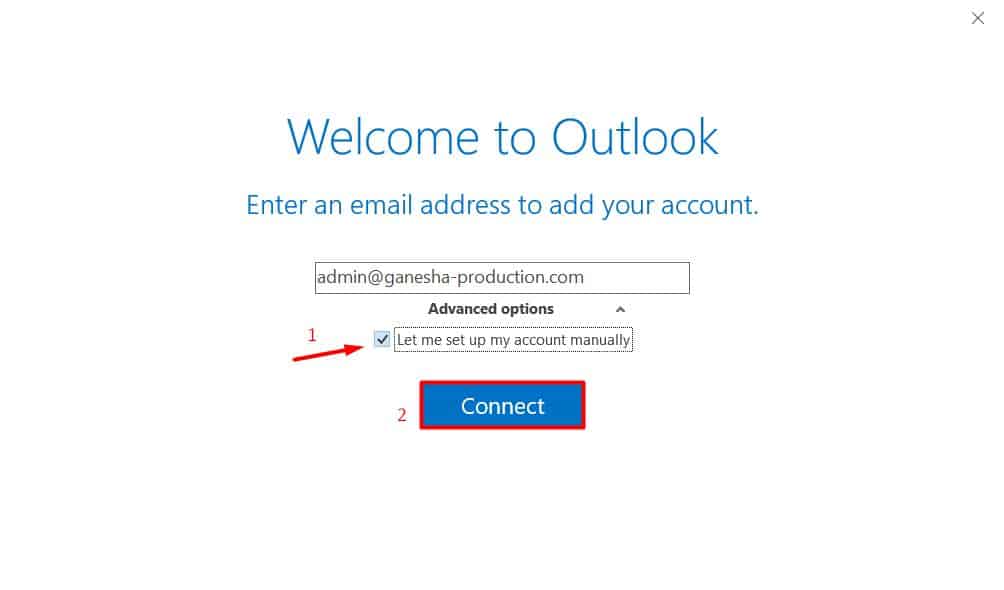 Step 2: Configure Your IMAP or POP Settings
Whether you choose POP or IMAP, fill in the corresponding details as can be seen below. Then, click Next to proceed.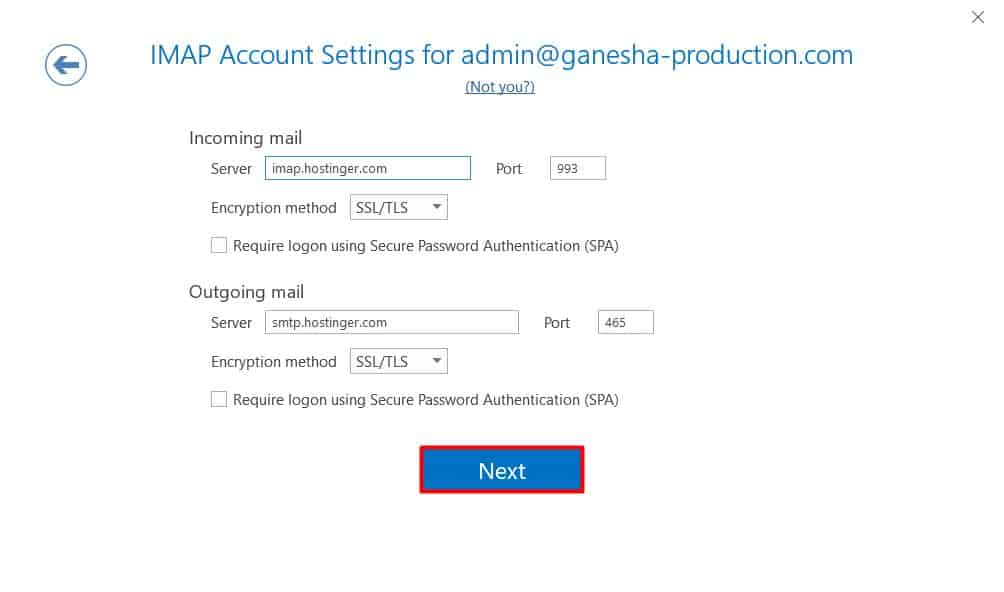 Step 3: Finalize Your Setup
Fill in your password, click Connect, and wait for the process to finish. If you succeed, the window below will appear.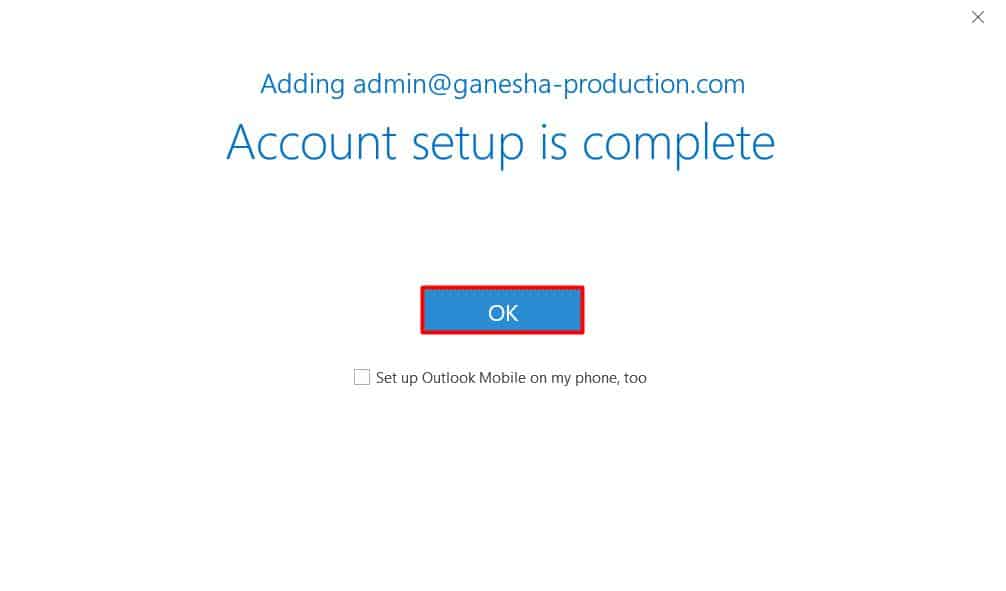 That's it! All that's left to do is click the OK button and you can start using Outlook right away.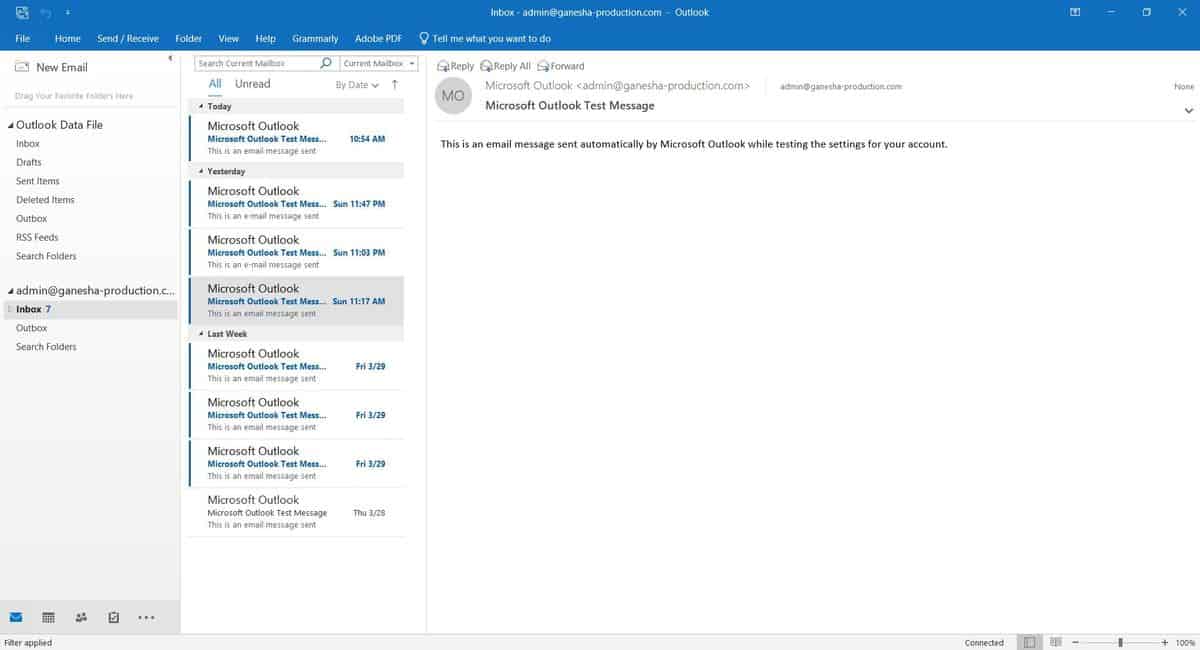 Microsoft Outlook 2016
Here, you will learn how to set up Outlook (version 2016)
Step 1: Open Microsoft Outlook 2016
If you're opening the client for the first time, a window will appear. Enter your email and don't forget to tick the box. Then, click Connect.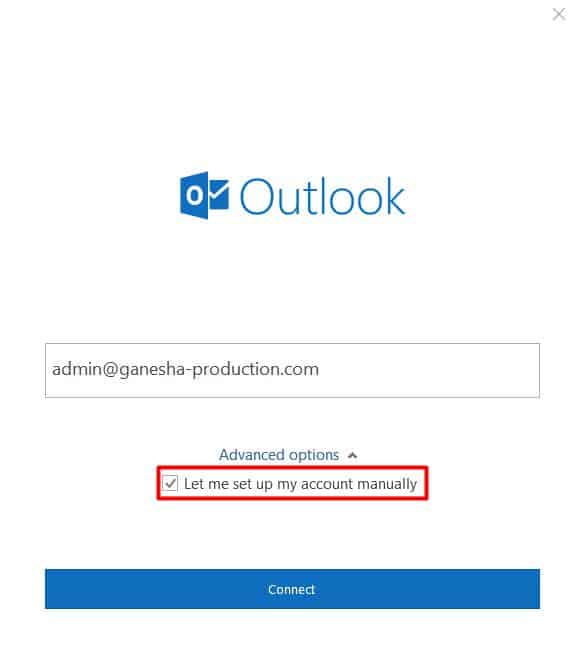 Step 2: Configure the POP/IMAP and SMTP servers
When the next window pops up, choose between POP and IMAP.
When the window below shows up, fill in the forms with details from the control panel and click Next to proceed. Then enter the password to your email and click Connect.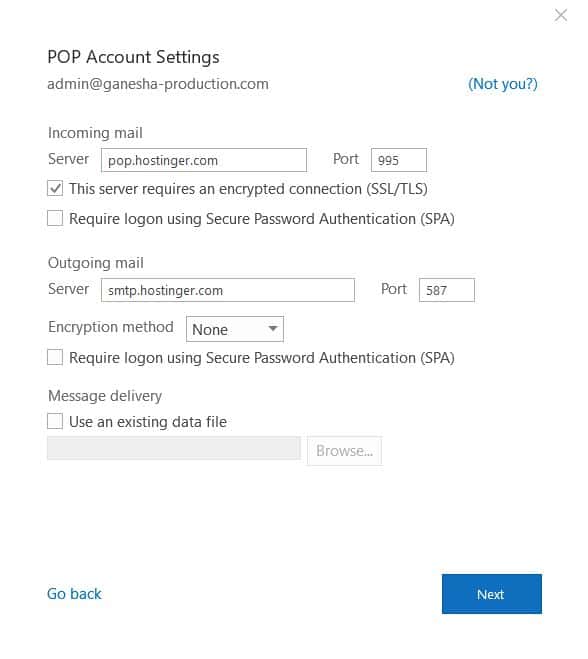 Step 3: Finalizing the Setup
If an error window appears, you have to readjust the configuration by clicking Change Account Settings and make sure that everything is up to standard.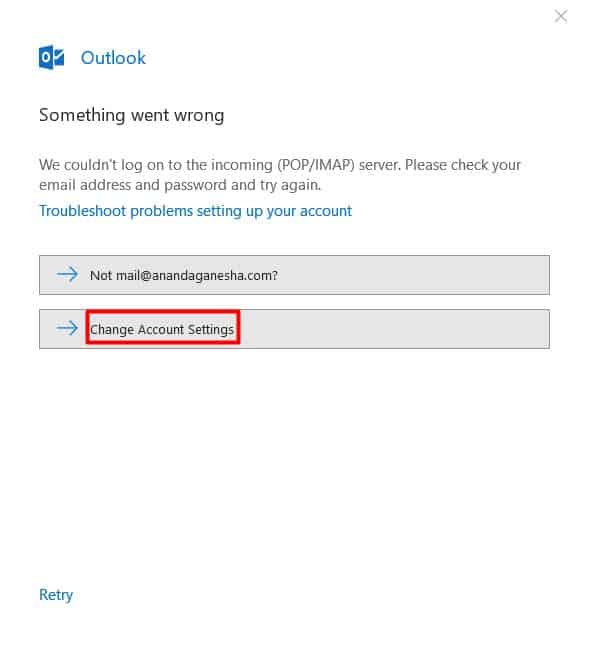 However, if you set the configuration correctly, you'll see this window on your screen.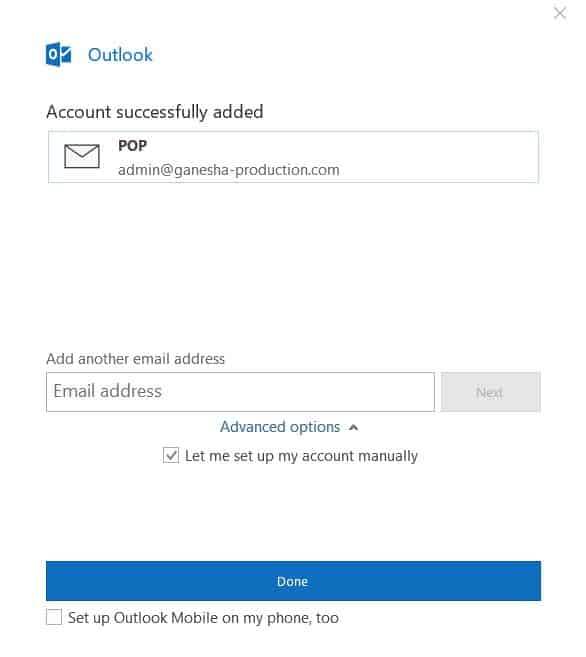 Depending on your choice, either POP or IMAP will make the list. Next, click Done and you'll be navigated to Microsoft Outlook 2016 interface.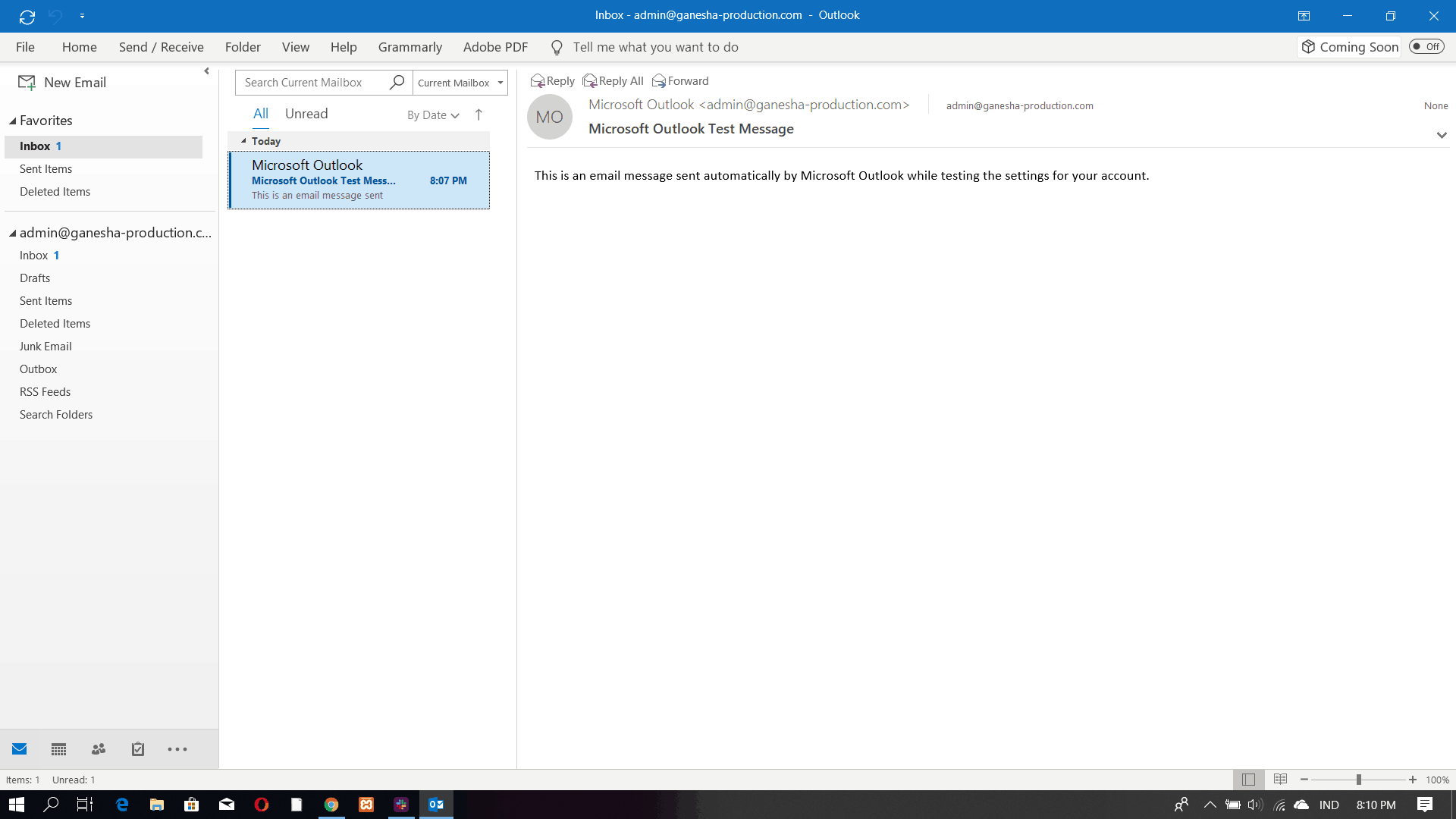 Microsoft Outlook 2013
Here, you will learn how to set up Outlook (version 2013)
Step 1: Open Microsoft Outlook 2013
A window welcoming you for the first time will pop up. Click Next to proceed with your setup.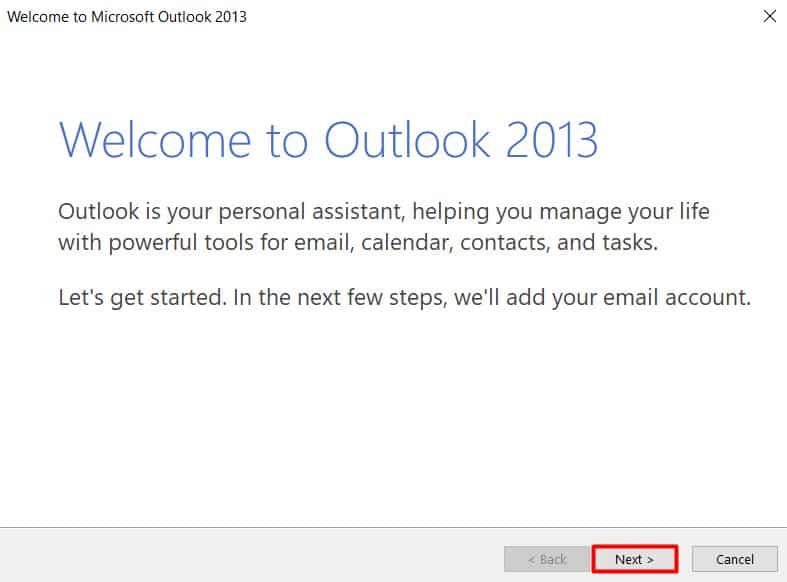 Step 2: Configure Your Email Account
When the next window appears, tick Yes and click Next once again.
Then, choose the option to manually configure your email account and proceed to the next window.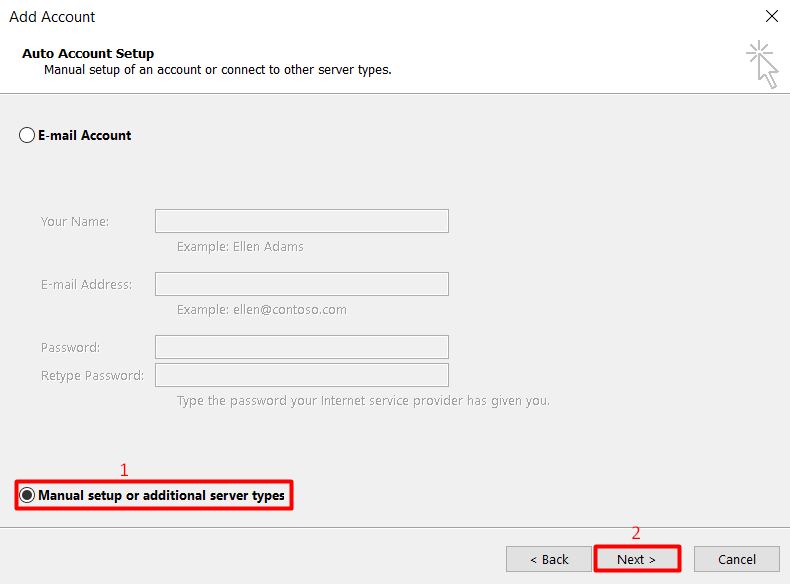 In the screen below, choose POP or IMAP and click Next to proceed.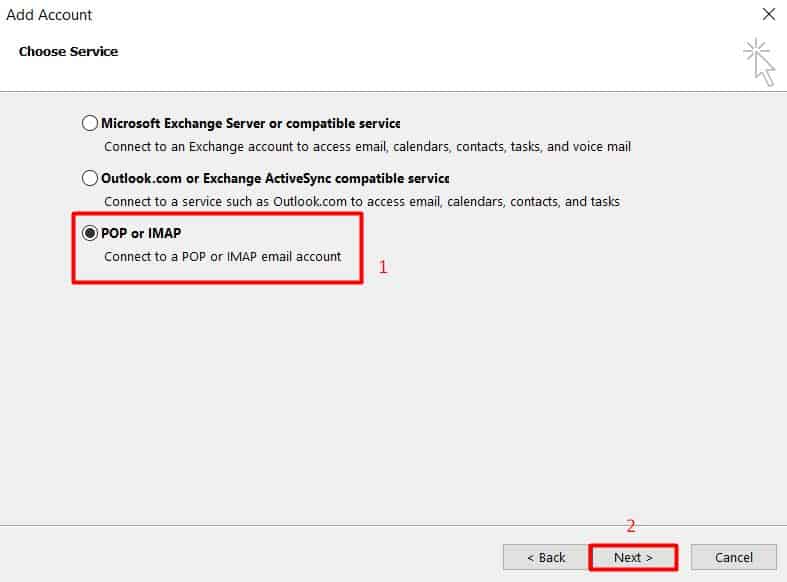 Enter the corresponding details in the following forms. Choose your desired account type (POP or IMAP), fill in both incoming and outgoing mail servers with the information you got from your control panel, and insert your full email address on the user name column along with the password.
Then, click More Settings.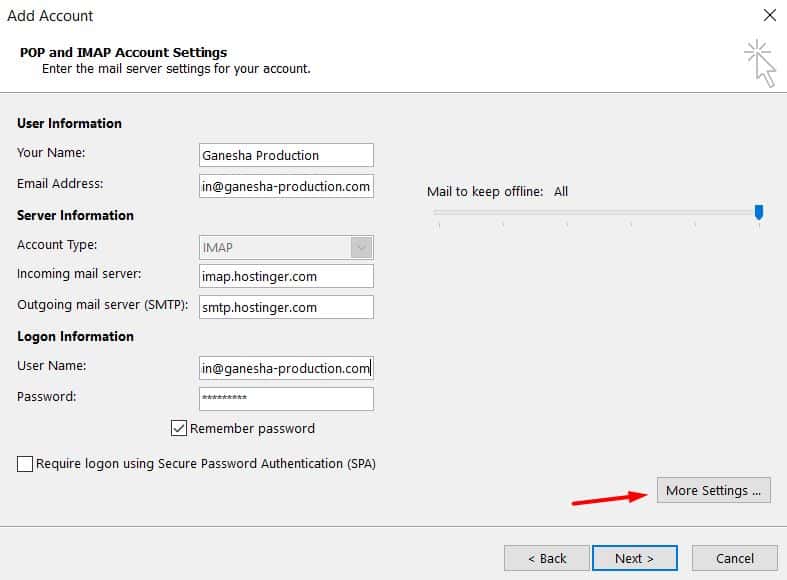 In the next popup window, navigate to Outgoing Server tab and tick the box behind "My outgoing server (SMTP) requires authentication". Then, select "Use same settings as my incoming mail server" as seen below.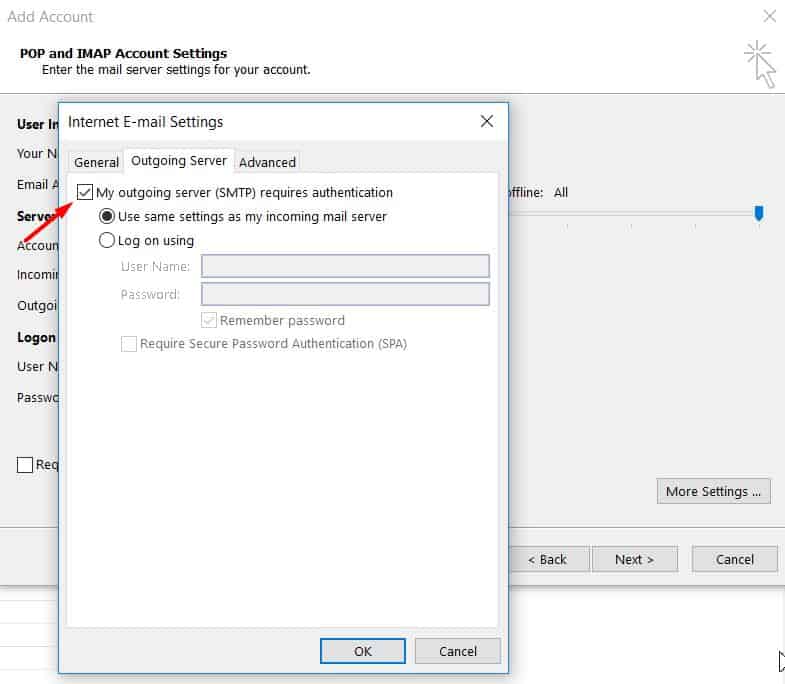 Then, go to the Advanced tab. Fill in the server port numbers and encrypted connection as seen below, then click OK.
Step 3: Finalize Your Setup
After that, click Next and Outlook will test your account settings to see if things are going well. It will look like the screen below if it succeeds.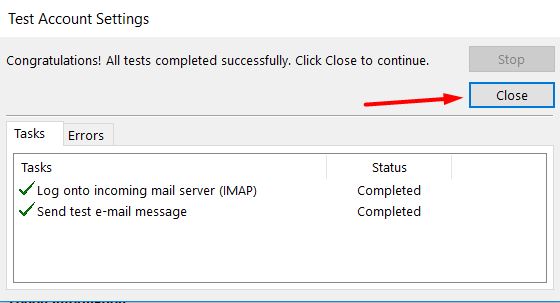 Then, just click Close and a window promting that the setup process has finished will appear.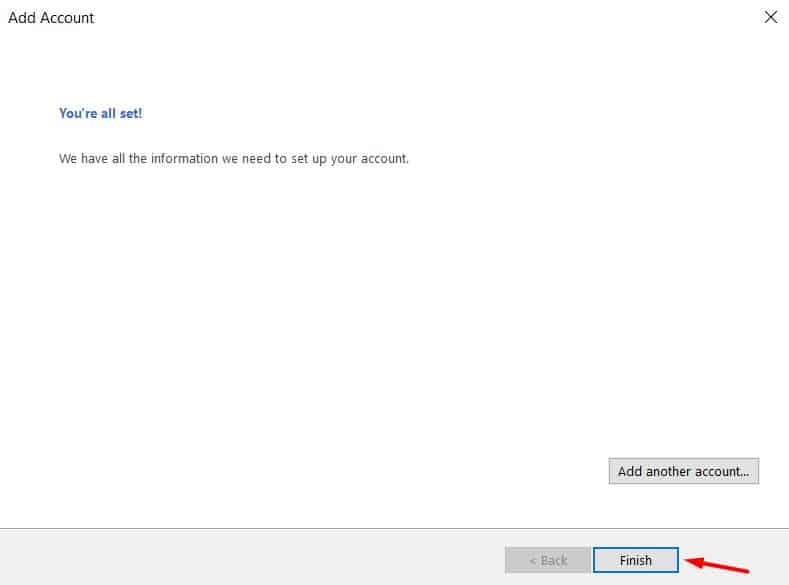 Just click Finish to be directed to Microsoft Outlook 2013 interface as seen below.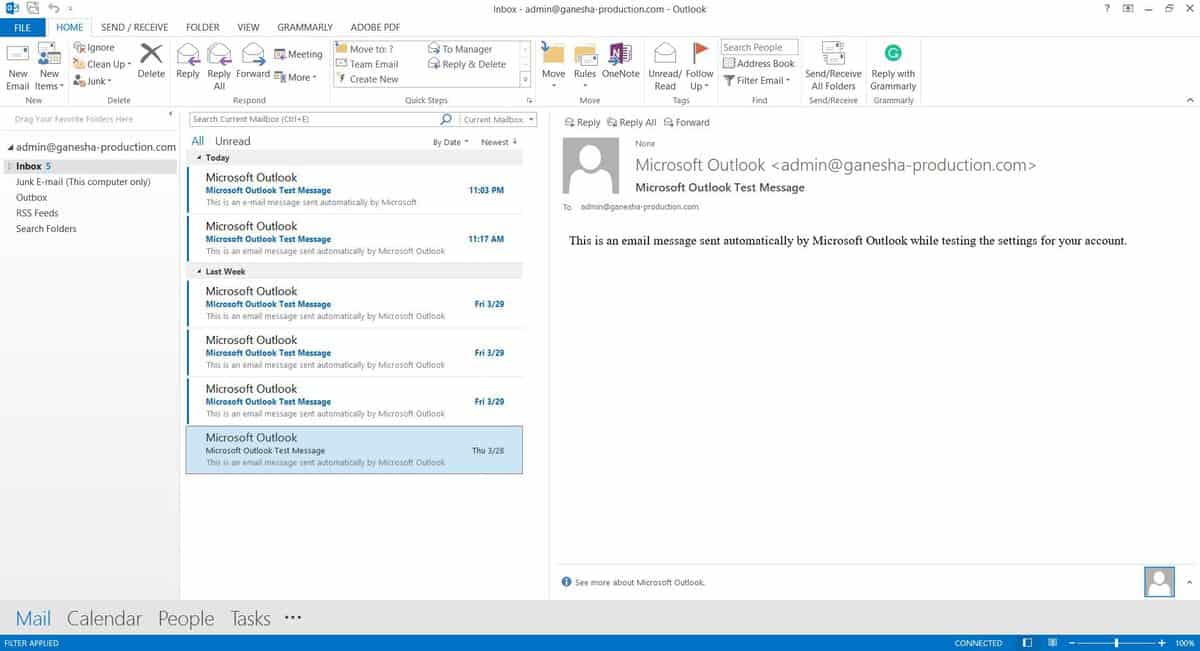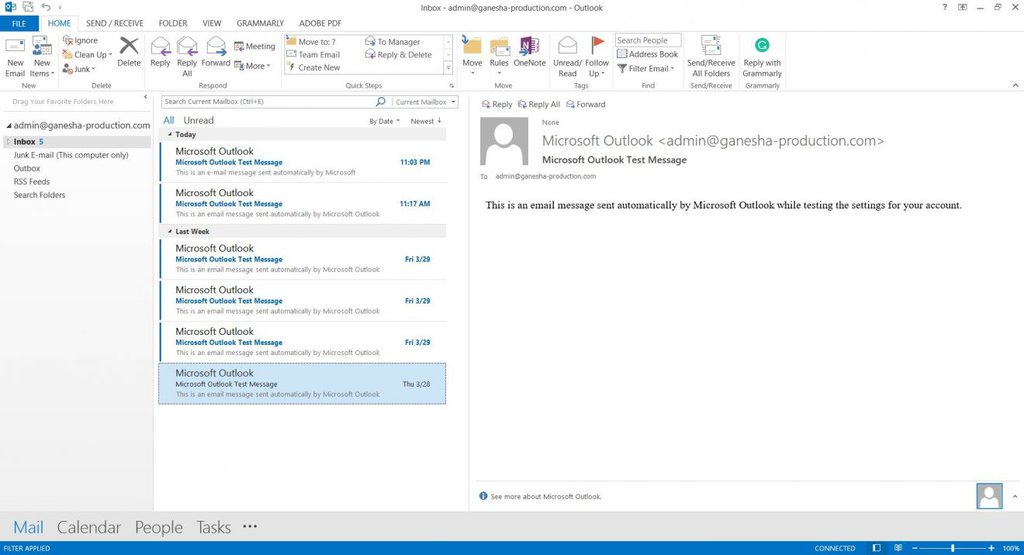 Conclusion
Setting up Outlook isn't as daunting as you might think. The whole process is straightforward and will only take a moment of your time.
If you face any issues, just refer to this tutorial on how to set up Outlook.