Website Builder vs Custom Website: A Comprehensive Comparison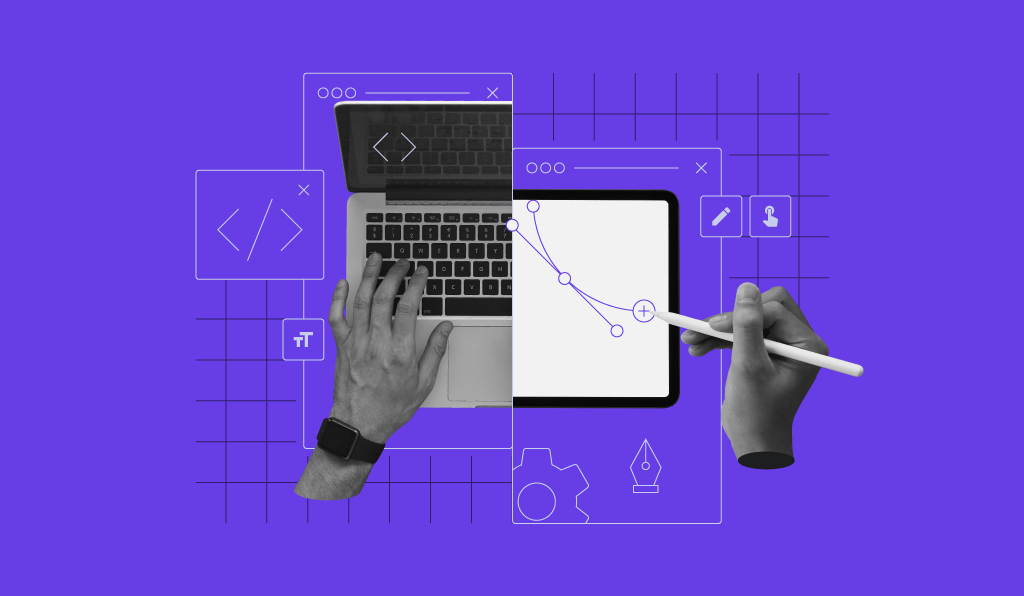 A website is a crucial component of any business or personal endeavor. The question that often arises is whether to opt for a website builder or commission a custom site from a website developer or a website designer.
This article will compare the differences between opting for a website builder vs custom website, so you can make an informed choice based on your specific needs.
Download Website Launch Checklist
What Is a Website Builder
A website builder is a tool that allows you to create a whole site without the need for coding knowledge. Most builders are primarily drag-and-drop platforms, providing a pre-designed template you can easily customize according to your requirements.
They often offer responsive website templates alongside tools for site customization. Additionally, they come with built-in features like social media links, SSL certificates, inventory management, contact forms, file managers, and access to a customer support team.
Builders cater primarily to individuals and small businesses with no coding experience. Using the best website builders, you can handle everything from design to maintenance, eliminating the need to hire a website developer or designer to make changes to the site.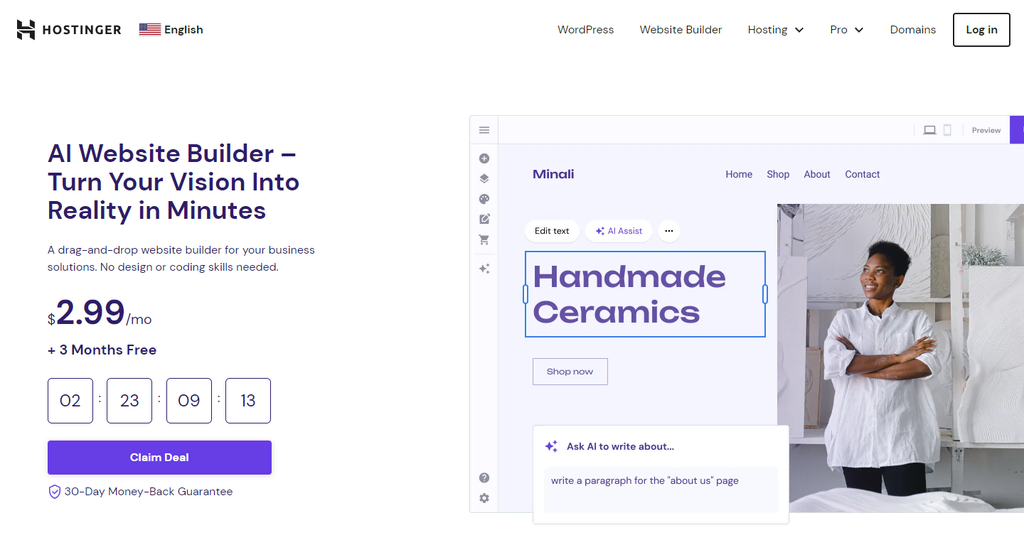 Website builders are designed to make the website-building process easy and intuitive. Hostinger Website Builder, in particular, provides a user-friendly interface with drag-and-drop functionality, allowing individuals without coding knowledge to create a website from scratch.
Each pre-designed website template caters to different industries and website types, allowing users to create everything from a simple blog to a fully-fledged eCommerce store.
Hostinger Website Builder is also subscription-based, making it an affordable option for businesses and individuals. The subscription includes technical support, hosting services, and even a free domain name in most plans.
Features such as SEO tools, marketing integrations, and content forms are also included, making it a comprehensive solution for those looking to build a professional website.


What Is a Custom Website
A custom website, on the other hand, is a website built from scratch by a website developer, a web designer, or a web design agency. It involves custom design and custom code. A custom website is usually built using HTML-based editors or similar software and is based on a unique custom theme.
Custom websites offer a level of site flexibility and functionality not typically available with most website builders. With a custom website, you can tailor every detail to your specific business or personal needs.
However, creating a custom website can be time-consuming and costly. You may need to hire a professional developer or designer, deal with ongoing site maintenance, and occasionally consult an SEO expert to ensure your site ranks well on search engines.
Custom Website vs Web Builder: How to Choose the Right One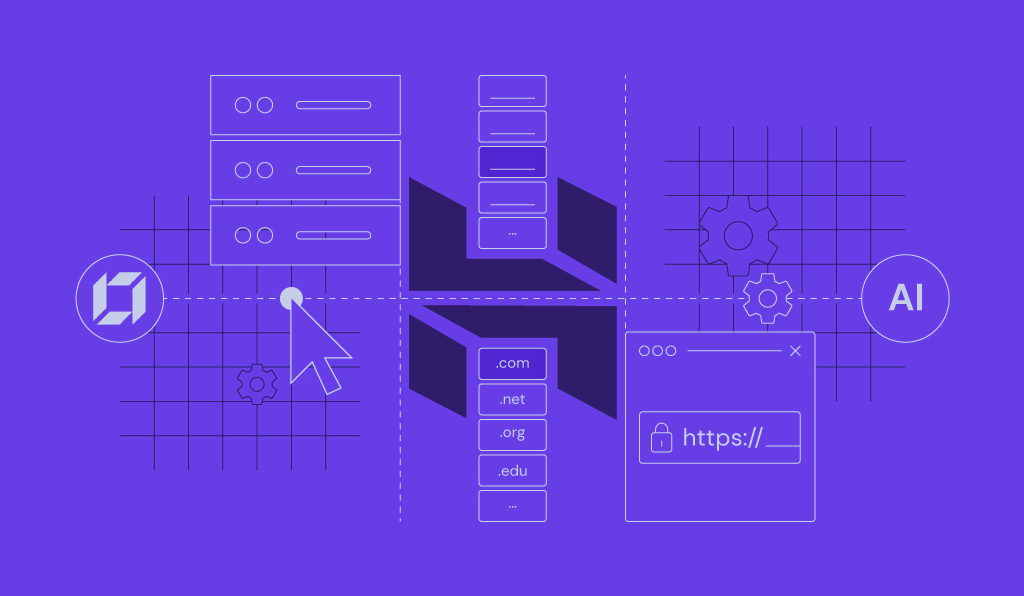 When deciding between a website builder vs a custom website, several factors should be considered, including site cost, design aspects, available features, and how maintenance and updates are handled.
Cost
When it comes to website creation, cost is a crucial factor. Whether you opt for a website builder or a custom site, understanding the financial implications can influence your choice.
When a Website Builder Works Best
Website builders, especially Hostinger Website Builder, are ideal for startups, small businesses, or individual projects that want a professional online presence. With predictable costs, website builders prevent unexpected expenses related to site development, design, or unforeseen technical challenges.
If you're a business or individual that wants to get started without a hefty initial financial commitment, a website builder is your best bet.
When a Custom Website Works Best
Custom websites are more appropriate for well-established businesses or organizations with a sizeable budget set aside specifically for web development. These entities often have very specific requirements and need unique site features that may not be readily available in standard website builders.
It's important to note that custom websites are often a significant investment, but for those who can afford it, it offers a tailored online presence.
| | |
| --- | --- |
| Website Builder | Custom Website |
| ✔️Affordability. One of the most cost-effective solutions available. | ✔️Tailored solution. The site is built to the exact specifications and needs of your business. |
| ✔️All-inclusive pricing. Packages often include website templates, hosting, and domain names at no extra cost. | ✖️High initial costs. Development and design can be expensive, especially for intricate designs and features. |
| ✔️No development costs. There's no need to hire developers or designers. | ✖️Ongoing maintenance costs. You must budget for updates, security patches, and potential redesigns. |
| ✖️Subscription model. There's a recurring payment, although it is affordable and provides continuous updates and support. | ✖️Time consuming. Development can take a long time, especially for complex features. |
Design
Your website's design is crucial for the overall user experience and can positively impact conversion rates and business growth. Understanding the difference between the ease of website builders' ready-made templates and the uniqueness of a custom design is key to choosing the right tool for your needs.
When a Website Builder Works Best
For those who want a sleek, professional design without spending time and money on hiring and collaborating with a web designer, Hostinger's Website Builder is the go-to solution. With various website design templates suited for various industries, including non-profits, blogs, and portfolios, most users can find an option that aligns with their brand identity.
It's especially suitable for those who prefer tweaking and customizing their site without diving into code.
When a Custom Website Works Best
Brands or businesses with very niche design requirements should consider a custom website. While it requires more time and collaboration with designers, the end result is a unique digital footprint.
| | |
| --- | --- |
| Website Builder | Custom Website |
| ✔️Variety of templates. Access to numerous professionally designed templates catering to multiple industries. | ✔️Fully unique design. Your site will be one-of-a-kind. |
| ✔️Easy customization. Using its intuitive drag-and-drop editor, you can tweak the template without any coding knowledge. | ✖️Requires professional help. You'll probably need to hire a professional designer. |
| ✖️Template limitations. There might be certain design constraints compared to a fully custom website. | ✖️Longer development time. Custom designs often mean a longer development process. |
Features
With builders offering plenty of built-in features and custom websites presenting limitless possibilities, it's vital to understand what's right for your business and brand.
When a Website Builder Works Best
If you're looking for a website that comes with key functionalities like SEO tools, social media and marketing integrations, a blog platform, and eCommerce capabilities, builders like Hostinger Website Builder are a great option.
Builders are ideal for those who want to leverage essential digital tools without technical expertise, as most have a user-friendly dashboard where features can be added to your template with a few clicks.
When a Custom Website Works Best
Enterprises or specialized businesses that require intricate features, advanced integrations, or proprietary tools are better suited for a custom-built website. This can include specialized eCommerce setups, unique user interfaces, or platforms that serve a particular business model.
Custom development ensures that the project aligns with the business's operational needs, even though it requires more upfront work and ongoing maintenance.
| | |
| --- | --- |
| Website Builder | Custom Website |
| ✔️Integrated features. Comes with built-in tools for SEO, social media integration, form creation, and more. | ✔️Custom features. With the right budget and developers, you can add any feature you desire. |
| ✔️Ease of use. No coding is required to integrate many popular website features. | ✖️Complexity. Adding or changing features often requires developer intervention. |
| ✖️Feature constraints. Some advanced functionalities may not be available or require third-party solutions. | ✖️Maintenance. Advanced features may require regular updates and maintenance. |
Maintenance and Updates
Websites need to be regularly updated, not only in terms of content but also in technology, to ensure they remain secure and functional.
When a Website Builder Works Best
One of the primary benefits of using website builders is the convenience they offer in terms of maintenance.
Updates, be they security patches or new features, are typically rolled out by the platform itself, ensuring that websites remain up-to-date without any manual intervention. This hands-off approach ensures that even those without technical know-how have a site that's always in its prime.
Load times are also constantly optimized for the best user experience, meaning your customers are less likely to leave your site.
When a Custom Website Works Best
Custom websites come with the added responsibility of manual maintenance. Whether it's updating the CMS, applying security patches, or ensuring compatibility with the latest browsers, custom sites demand ongoing attention.
If you have the technical expertise or can afford a dedicated team to ensure your website's smooth operation, then a custom website offers the flexibility to customize, optimize, and update as you see fit.
| | |
| --- | --- |
| Website Builder | Custom Website |
| ✔️Automated updates. The platform handles updates, ensuring websites are always performing optimally. | ✔️Complete control. Every update and change can be tailored to the website's specific needs. |
| ✔️Integrated security. Security features and patches are rolled out as part of the platform's service. | ✖️Requires regular attention. Maintenance and updates demand consistent monitoring and intervention. |
| ✖️Less control. Users rely on the platform's decisions regarding which updates and features are rolled out. | ✖️Potential for incompatibility. Manual updates might lead to compatibility issues if not executed correctly. |
When to Use a Website Builder
Website builders, like Hostinger Website Builder, are an excellent choice for small businesses, bloggers, personal websites, and even growing eCommerce stores. If you have a limited budget or need a business website quickly, a website builder has everything you need.
With an intuitive interface and a ready-made template, you can have a functional and professional website up and running in no time.
If you don't know how to code and do not wish to hire web designers, a website builder is an ideal solution. Builders simplify the site creation process, removing the need for custom CSS or HTML while still allowing for a decent degree of customization to create a modern website that suits your needs.
When to Use a Custom Website
A custom website is the right choice if you have specific design requirements or need special features. A web design agency or a freelance web designer can help you create a website that matches your brand and provides a unique user experience for your customers.
If you're running a large business, an eCommerce store with a large inventory, or a website that requires complex features, a custom website might be necessary. While the initial and maintenance costs can be higher, the results can positively impact your conversion rates and overall business performance.
Conclusion
When choosing between a website builder vs a custom website, consider your budget, skills, time, and the level of customization you need.
If you're a business beginner, a website builder might be all you need. But if you're an online hustler with a big budget, a custom build site could help you achieve your business goals.
Remember, there's no one-size-fits-all answer – it's about finding what works best for your specific needs.