WordPress for Beginners: Building a Blog With Elementor (Live Stream)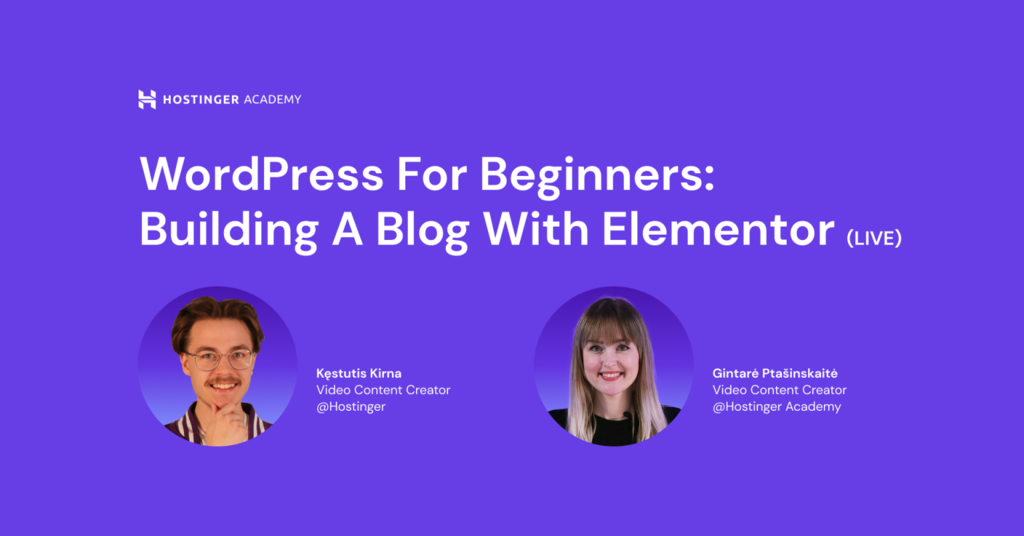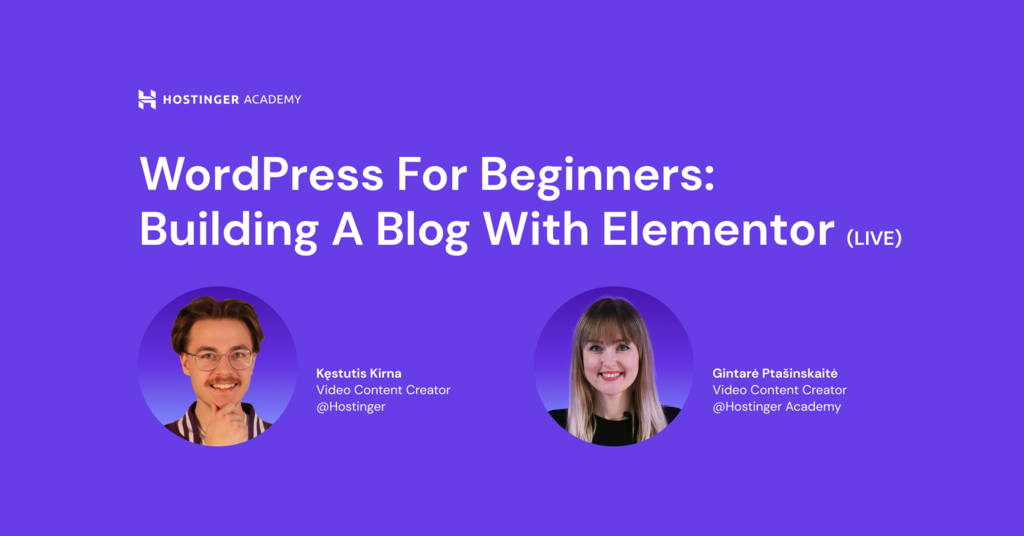 Have you ever thought of building your own blog but felt like it would be too complicated?
If your answer is yes, then this webinar is for you!
On Thursday, Kęstutis and Gintarė will be building a blog with Elementor while live-streaming. You'll be able to watch the website creation process and find out just how simple it can be.
If you've ever found yourself overwhelmed with the abundance of information available on the subject, join the webinar, and the pros will make sure to teach you all about the basics.
What topics will be covered?
What's the difference between WordPress and Elementor?
How to set everything up to start a website
Basics and essentials of Elementor
How to build a personal blog
Useful tips and tricks for Elementor and WordPress