How to Price Web Design Services: Setting Competitive Prices for Web Design Projects
Any web design business owner and freelance web designer must understand how to price their services appropriately. While you shouldn't undervalue your services, high prices may drive potential customers away.
Since many factors determine web design pricing, setting the right rate can be challenging. In addition, you must decide on the pricing methods – time or project-based.
In this article, we will explain how to price web design services based on different factors and pricing models. You will also learn how to appropriately price your services while considering competitors and clients.
Download Web Design Proposal Template
Factors to Consider When Pricing Web Design Services
In this web design pricing guide, we will explore the eight main factors influencing web design prices to help you set the right fees.
The Complexity of the Project
Project complexity is the main factor affecting your web design costs. If it is time, resource, and effort-intensive, you must raise the fee accordingly.
A key factor determining your project's complexity is the number of pages. Creating a website with multiple pages costs higher since it requires more design plans, wireframes, research, and time.
The required development methods also affect website design pricing since they determine the project's complexity. Three common ways to create websites are:
Custom-coded – a custom-built website costs higher to design since it requires coding expertise and takes more time. For example, web designers must manually rewrite the page's CSS code to change the styling.
Content management system (CMS) – a CMS offers a visual interface that makes the design process easier than a custom-coded website. However, it may still require some coding knowledge for more in-depth customization.
Website builder – a platform like Hostinger Website Builder lets you easily design a custom site using a template or AI without writing any code. It also offers a visual user interface and drag-and-drop functionality to simplify tasks.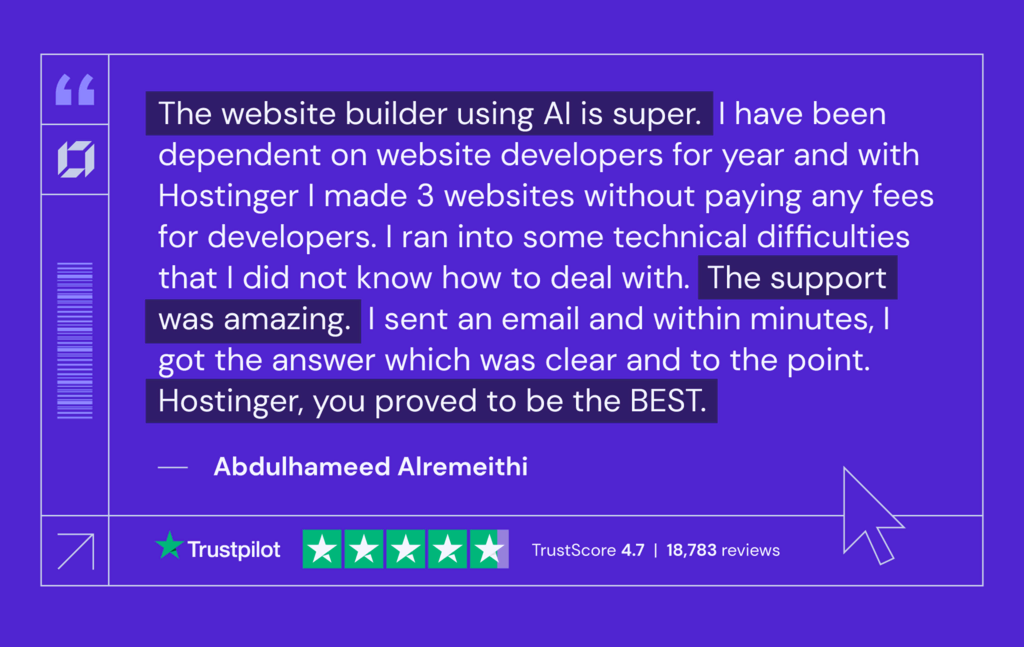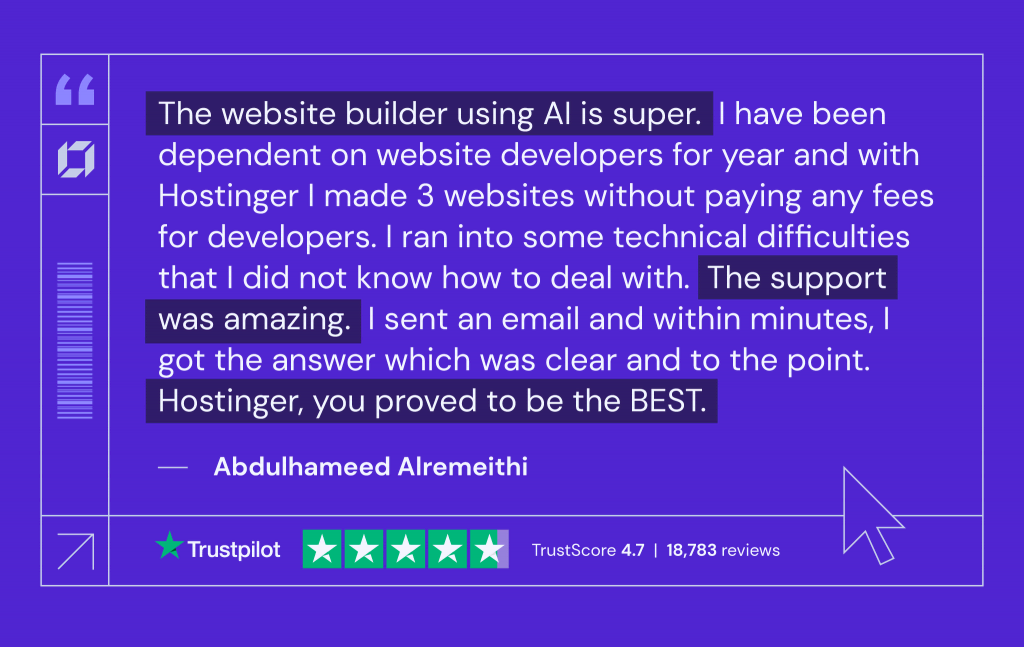 In addition, consider the type of tasks in your web design project. For instance, designing a new website from scratch often costs higher than revising an existing one due to extra research and planning.
Customization Level
Another element impacting rates for website design is the level of customization. The more personalization your clients need, the higher the web design costs. Some small businesses may only ask you to edit a template, while others may request a custom design to suit their brand.
Custom website design costs more since you must manually plan the layout, sitemap, and visual elements from scratch. In addition, other clients may ask for custom assets, such as:
Company logo – an icon that represents the client's business and aligns with their brand values. Graphic designers may need weeks to create a custom logo.
Custom icons – they can include images for navigation buttons or social media shortcuts. A website may have over ten icons, each taking hours to design.
Custom graphics – refers to visual aid on the website, including illustrations and photos. Simple ones may only take hours to design, while complex graphics may require weeks.
Favicons – these are small icons that identify a website on the browser's tab, address bar, or bookmarks. It helps establish brand identity and can indirectly affect SEO.
Typography – the type of font and styling for written content. Custom typography makes a website more personalized and strengthens branding.
Since creating these assets requires plenty of time and effort, incorporate them into your web design cost calculation. For example, creating a custom professional logo from scratch can cost anywhere from $2 to over $2,500.
Pro Tip
If your clients need a quick and simple solution, consider tools like Hostinger AI Logo Maker, which is included for free in all our hosting plans.
Conversely, lower your total service prices if clients want to use their existing assets from previous projects or outsource them from an online marketplace like Envato.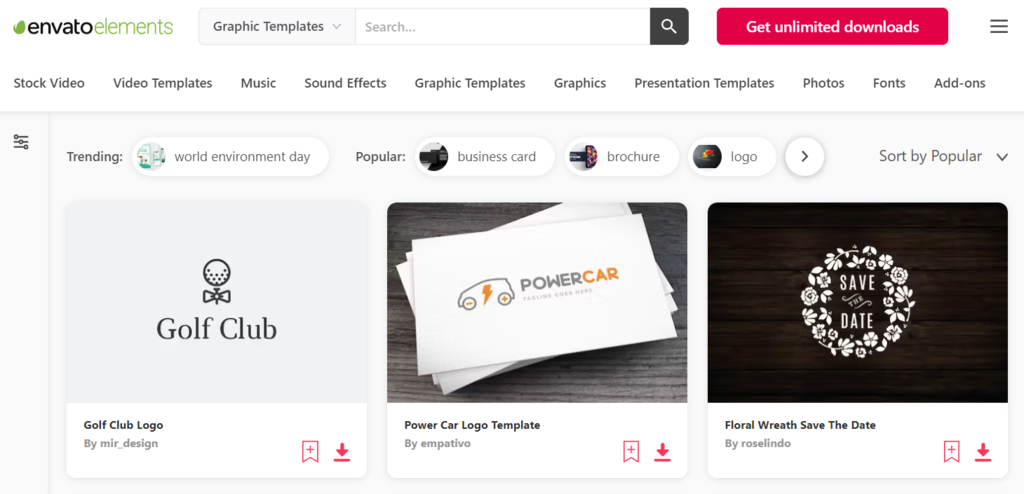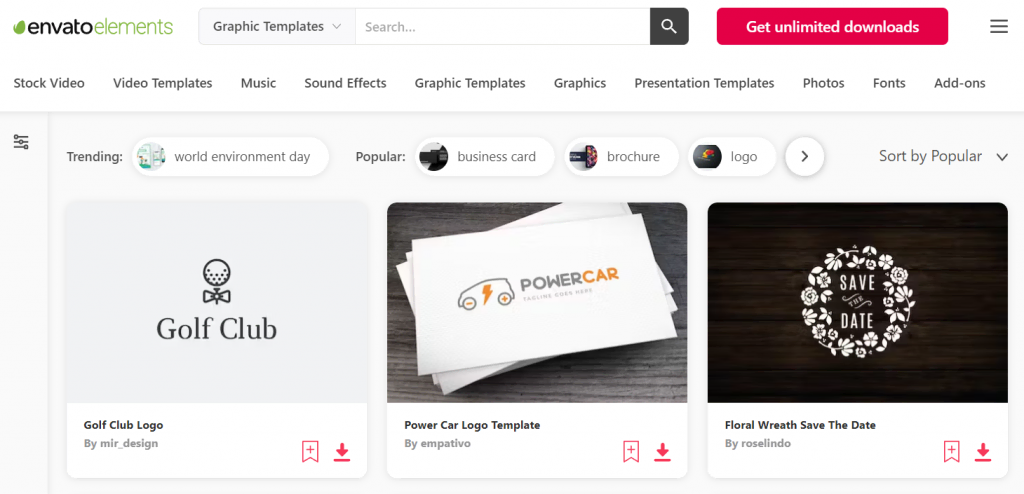 Timeline for Completion
Web designers commonly charge more for short-term projects since they must finish the tasks quicker. However, setting your price based on the project length can be tricky when using a time-based fee.
Charging the same hourly rate for a short-term project will generate lower revenue than a longer one despite tighter deadlines. As a solution, you can increase your fee, use a flat rate system, or enforce a rush fee to compensate for the shorter timeframe.
However, charging a flat fee can be problematic if the project extends beyond the deadline or has an unclear timeline. So, ensure your contract specifies the schedule and extra payment for overtime work.
Moreover, consider the project's complexity relative to its timeline. A simple project like updating an existing page's design may have a short deadline, but you don't necessarily need to charge a premium.
Depending on the complexity, web design projects can take between 40 to 300 hours on average. For example, you can earn around $900 to design landing pages at a $30/hour rate.
In addition, the time needed to build a website depends on its platform and type. Here's a rough guide:
| | | |
| --- | --- | --- |
| Platform | Website type | Estimated design time |
| Website builder | Single-page sites | Two hours to one day |
| | Small eCommerce sites | Four hours to two days |
| | Enterprise sites | One to four weeks |
| CMS | Single-page sites | One to three days |
| | Small eCommerce sites | Two days to four weeks |
| | Enterprise sites | Four to six weeks |
| Custom coded | Single-page sites | Two to seven days |
| | Small eCommerce sites | Two to seven days |
| | Enterprise sites | Two to eight weeks |
Clients' Return on Investment
Return on investment (ROI) measures the value of your services relative to what clients pay. High ROI means the revenue they receive from an improved website is higher than the website design expenses.
A well-thought-out design provides a pleasant user experience and entices visitors to convert by taking favorable action on the website. Actions like subscribing or purchasing help generate revenue, resulting in a higher ROI for the client.
Creating a high-converting web design requires more time and effort, so your service fee should reflect that. In addition to extensive planning, you must apply web design best practices:
Visual hierarchy – arrange website elements based on their importance using different sizes, colors, and spacings. It helps draw visitors' attention to call-to-action buttons, helping improve conversions.
Navigation – make menus and buttons easily noticeable so users can seamlessly navigate between pages. It helps visitors quickly find information on your clients' websites, resulting in a more pleasant user experience.
Coding – keep your stylesheets code clean to speed up the website. In addition, use element tags correctly to improve search engine optimization (SEO).
Web accessibility – add assistive elements like contrasting colors, alt-text, and text-to-speech to improve web accessibility. Also, use responsive design elements to ensure the client's website is mobile-friendly.
You can apply value-based pricing for web design services in different ways. For example, charge clients a small percentage of their estimated website revenue.
Alternatively, bundle your website design services with other recurring solutions that improve ROI. Popular options include applying search engine optimization strategies, tracking and improving website engagement, or enhancing security features.
Type of Website
Several website types are more difficult to design and customize than others. For example, you may charge higher for websites with complex functionality, like a dynamic eCommerce store.
eCommerce features like a checkout page and shopping cart can take more time to create. For reference, a web design agency can charge between $2,000-25,000 to add a new feature, functionality, or integration.
In addition, business sites require more in-depth planning to ensure the design aligns with overall company goals and generates revenue. For example, product pages must have seamless navigation to ensure users are willing to complete their purchases.
Pro Tip
Since the product pages of an eCommerce website tend to look identical, create a template to speed up the process instead of designing them from scratch each time.
In addition to the website type, the client's business scale affects web design pricing. For example, web development and design companies may charge $1,000-5,000/project for a small business website.
Conversely, a basic website like a personal blog is cheaper due to minimal features, fewer web pages, and a less complicated research and planning process.
Experience and Expertise
When thinking about how much to charge for web design services, consider your expertise and level of experience in the field.
Experienced website designers can charge more since they have a higher skill level and better work efficiency than beginners. According to Glassdoor, those with one to three years of experience can make an additional $3,000/year compared to their less experienced counterparts.
Clients are also more willing to pay extra if you have expertise in various web design tools, skills, or niches. For example, web designers with CSS, HTML, and JavaScript knowledge are more expensive than those only proficient in one scripting language.
To demonstrate your skill level, present a resume containing your past experiences and a portfolio of past projects. In addition, complement them with your web design certification to convince clients and justify higher rates.
Employment Type
Another factor in web design pricing is the contract type. Freelance and in-house web designers have different rates. Freelancers commonly have a lower minimum hourly rate and more flexible pricing than agencies. However, they can be twice more expensive than their in-house counterparts.
Freelance web designers' fees should cover their operational expenses, including working equipment, software licenses, service marketing, electricity usage, and training. Meanwhile, companies will cover these expenses for in-house designers.
Important! Check with your client if they will provide website essentials, like web hosting and a domain name. Otherwise, you can incorporate these services into your web design pricing strategy.
Due to lower job security, a freelance web designer may also charge more for short-term projects to compensate for the lack of a steady income stream.
On the other hand, longer-term projects can have lower hourly rates in exchange for client commitment. For example, use a retainer pricing scheme that provides better income stability in the long run.
Despite some of these drawbacks, a freelance web designer can negotiate pricing more freely based on the project scope since they are self-employed. It enables them to offer custom rates until they find the right price that suits both parties' expectations.
Market Rates
The best way to keep your web design price competitive while avoiding underselling is to study how much web designers charge for similar services. A simple and quick method is to explore freelance marketplaces like Fiverr or Upwork.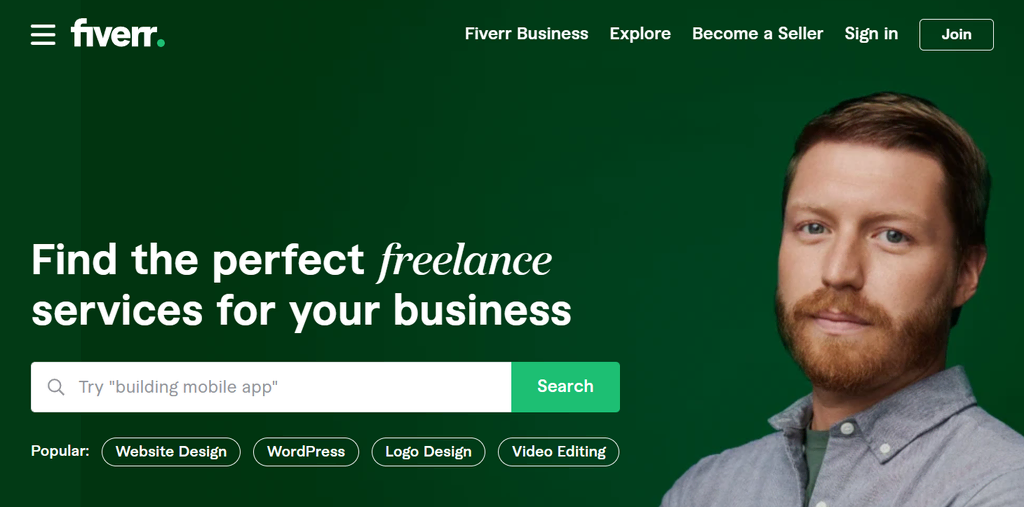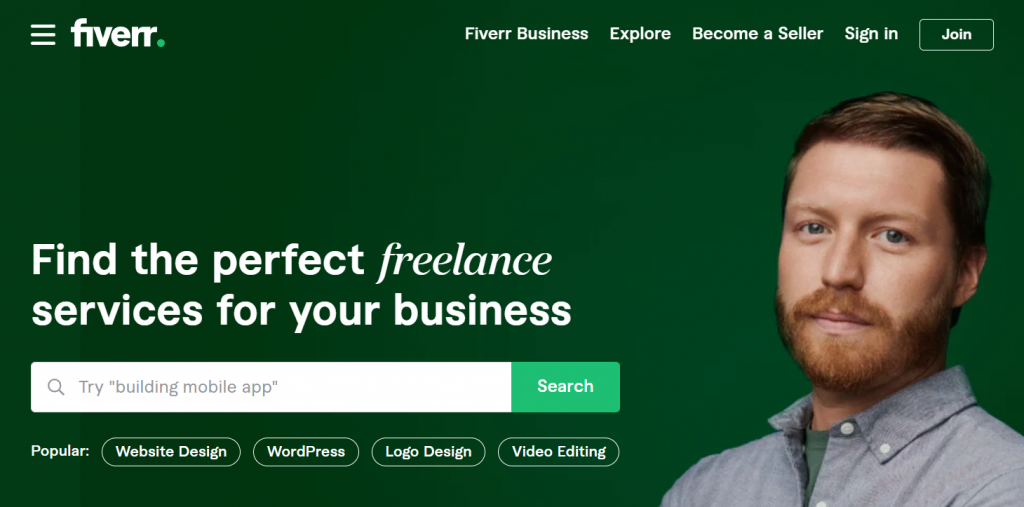 We recommend using the market average as a reference. However, remember that competitors' expertise, niche, tools, and geographical location also affect their prices.
In addition, regularly check the current market rates as they may change over time due to factors like demand. To stay competitive, adjust your price accordingly.
Pro Tip
Use multiple sources to get more accurate data when researching the current market rate for web design services. If you are unsure which source to use, read our 16 Best Freelance Websites tutorial to find reputable job marketplaces.
For in-house web designers, check salary survey websites like Glassdoor. Remember that the company's employee benefits, like health insurance, bonuses, and gifts, add to your overall compensation.
How to Price Web Design Services
In this section of the web design pricing guide, we will explain the most common ways to set your web design fees, whether based on the project, task, or time.
Pricing by the Entire Project
Charging clients on a project basis means setting a fixed rate regardless of the number of tasks and hours your spend working. Many clients prefer this pricing method since they know the project's exact final cost.
In contrast, some web designers may avoid a flat rate since the project can take longer than expected, especially if clients repeatedly ask for revisions. To avoid this problem, create a cost breakdown and agree with customers about the number of revisions included.
Alternatively, calculate the estimated hours needed to complete a project to set a flat fee. However, this method is not ideal for new web designers since they don't have a reference for how much work they can complete by the hour.
The average flat rate of building a basic website with a freelance web designer is $6,760/project. Here's a website cost breakdown:
| | |
| --- | --- |
| Setup | $160 |
| Design and building | $5,000 |
| Content creation | $500 |
| Client onboarding | $600 |
| After-sales services and maintenance | $500 |
| Total | $6,760 |
In addition, determine whether your clients pay upfront, at the end of the project, or in multiple installments. To ensure deliverability, we recommend splitting the payment into two parts – 50% of the final price upfront and the rest after the project is finished.
Pricing by Retainer
The retainer pricing model means you will charge clients for ongoing services during a specified period. It is commonly used for recurring services, like maintaining a website or revising a design.
Retainer pricing is typically derived from your hourly rate but is lower due to the decreased workload and long-term commitment. In the project's contract, you should specify the total number of working hours during the retainer period.
This recurring revenue model is ideal if you need a steady cash flow since clients pay in fixed intervals, such as monthly or quarterly. It is also excellent for a web design agency as you can request clients to pay the retainer fees upfront to cover employee expenses.
In addition to better financial stability, this pricing model saves time since you can work on multiple projects simultaneously and don't need to find new clients as frequently. Moreover, such long-term commitment helps establish strong relationships with clients, improving retention.
Pricing by Hourly Rates
A popular way to charge clients is using an hourly rate. The total cost is based on the number of hours worked, regardless of how many tasks you have completed during that time.
Hourly rates are excellent for new web designers since clients are generally familiar with this pricing scheme. Moreover, it gives you a better understanding of the time you need to complete a task, which is a key basis for other pricing methods.
Freelance web designers commonly use hourly rates since their projects are often short-term or don't have a clear timeline. According to Upwork, the average hourly rate for a web designer is $15-30/hour.
Remember that you will finish more tasks in one hour as your skill level increases. To avoid underselling, study competitors with similar experience levels and adjust your minimum hourly rate accordingly.
Pricing by Daily/Weekly Rates
Consider stretching your payment term into daily or weekly for longer or unpredictable project timelines. It helps ensure a more stable income and enables clients to easily calculate the final cost.
However, determining your ideal daily or weekly rates can be tricky since these pricing types are uncommon for web designers. To set your rates, use another time-based fee like yearly or hourly.
For example, part-time web designers in the United States make an average of $1,206/week or $240/day based on their annual salary. So, if you charge $30/hour and work eight hours daily, your rates can be $240/day and $1,200/week.
However, using your hourly rate as a reference for daily or weekly pay can risk underselling since you may work overtime.
A solution is to add a buffer fee on top of your estimated weekly or daily rates. For instance, charge $270/day to cover an hour of overtime and around $1,500/week in case you need to work into the weekend.
How to Set Competitive Pricing for Web Design Services
Setting your price below the market average might be effective in attracting clients. However, it is not worth the time and effort, especially if web designing is your main source of income.
On the other hand, clients will be reluctant to use your web design services if the price exceeds competitors'.
To set a competitive web design fee, your services must provide more value per dollar than competitors. Despite having the same price, clients are more likely to choose your service if it offers more benefits.
Consider these practices when setting your web design pricing:
Research the market rate – study prices of other web designers offering similar services and use them as a reference. Set your price around the median depending on your expertise, experience, and pricing scheme.
Be transparent – break down your services and their pricing to give clients more clarity. It will justify a higher price if the potential client can see the value of your services.
Provide discounts – give a price cut to convince clients to opt for you over competitors. For example, provide a coupon for a new client, referrals, or loyal customers.
Offer free services – provide complimentary services to incentivize prospective clients. For instance, you may give a free design analysis or extra revisions.
Provide multiple packages – offer multiple pricing packages for web design services to cater to broader user preferences and needs.
Give a warranty – include after-sales support and a warranty for the quality of your web design work. It helps ensure clients get the best value for their money and eases any apprehension about using your services.
To make your web design packages more attractive, bundle them with additional services to create an all-in-one solution. For example, you can add content creation, marketing, performance tracking, or web development services.
Communicating Web Design Prices to Clients
Knowing how to communicate with clients helps you negotiate the project scope and fees, ensuring the price suits both parties.
Create a web design proposal that explains your service pricing, including the total cost and payment terms. Potential clients are more likely to hire you if they clearly understand your service pricing and how they benefit from it.
Important! If clients are asking for prices lower than your expectations and operational expenses, don't hesitate to negotiate. You may also reject the offer if the price doesn't match the project's scope.
Also, recommend plans that best suit their needs to make your services more appealing. For example, offer basic packages for a new business owner with a limited budget. Meanwhile, consider offering a custom solution for enterprise-level clients.
After agreeing on the price, sign a partnership contract to protect both parties legally. It should include important information like task descriptions, agreed rates, project timelines, and a scope creep policy.
When building websites for clients, actively communicate with them to align expectations and avoid misunderstandings.
You can leverage an online collaboration tool like Asana to keep track of the project without having meetings. It is especially useful when working with clients in different time zones.


Conclusion
Web designers should arrange the right web design pricing strategies to avoid underselling and stay competitive.
In this web design pricing guide, we have explored eight important factors that impact competitive web design pricing:
Project complexity – charge higher if the project has a wide scope and involves many difficult tasks. For example, designing a custom website is more challenging than a builder-based personal blog.
Customization level – creating custom designs and assets from scratch increases your service price. These assets may include a logo, icons, favicons, and custom typography.
Completion timeline – set a higher price for projects with a narrow timeline since you must complete the tasks more quickly. However, you shouldn't charge more for simple projects like updating a page.
Client's ROI – add value-based fees if your website design directly helps with the client's business goals, like selling a product or generating subscribers.
Website type – designing websites with many features is expensive due to the extra time and resources. Examples include an online store and a large business website.
Experience and expertise – charge higher if you have significant web design skills and experience. To justify the higher price, show clients your resume, portfolio, and certifications.
Employment type – make sure your rate covers operational and business expenses, especially if you are a freelance web designer.
Market rates – keep your price around the current market rate to stay competitive. Use freelancing websites like Fiverr to simplify the research process.
In addition, determine your pricing schemes – flat fee, retainer, daily, weekly, or hourly rate. Charging a flat fee is good for projects with a clear timeline and scope. Otherwise, use time-based pricing to avoid underselling.
Remember to also regularly adjust your price to the current market rate, provide discounts, and give incentives like free services. Also, communicate with clients to ensure your web design rates fit both parties' expectations.
Further Reading
Check out our designated guide on How to Design a Website to take your website design and performance to new heights.
How to Price Web Design Services FAQ
In this section, we will answer a few commonly asked questions about pricing web design services for beginners.
How Much Does the Average Web Designer Charge?
The cost of a web designer is $30-85/hour on average. However, it can be outside the range depending on their geographical location, skill level, and the scope of the project.

For example, designers may charge more when creating a multi-page eCommerce site from scratch than a personal CMS-based blog.
Should I Provide Discounts or Special Promotions for Web Design Services?
Yes, it is an effective way to turn potential customers into paying clients or retain existing ones. For example, give discounts to first-time customers, referrers, or returning clients.

However, avoid overdoing it since clients can become too dependent on promotions. In this case, they may be reluctant to purchase your services at full price.
How to Prevent Scope Creep From Affecting Pricing for Web Design Projects?
Scope creep happens if the project's tasks and timeline stretch beyond the initial estimation. It may lead to underpayment since you will work longer and finish more tasks at the same rate.

To avoid it, ensure your working contract clearly defines the timeline and tasks. Moreover, agree with the client about a rate increase in case of a scope creep.