Introduction
Post scheduling is a great feature if you have a blog and don't want to abandon it while traveling or want to publish posts regularly on a specific time. In this tutorial you will learn how to schedule WordPress post so that it would be automatically added to your blog at desired time.
What you'll need
Before you begin this guide you'll need the following:
Step 1 — Accessing Posts Menu
Login to your WordPress Dashboard (Admin area). From the menu in the left side of your screen click Posts and then click the Add New link: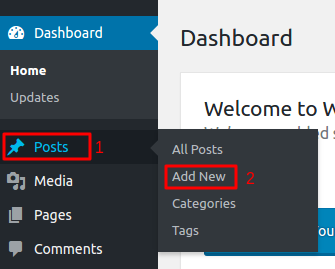 Step 2 — Scheduling a Post
After you have pressed on Add new button you should be able to see the Publish section in the right side of your screen.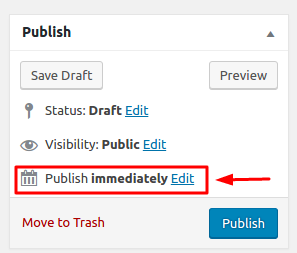 Now you would need to press on Edit button which is marked in red (see the picture). You will have to select the date when your post will be published. You can define time down to minutes level. Hours, days, months and even years can be specified!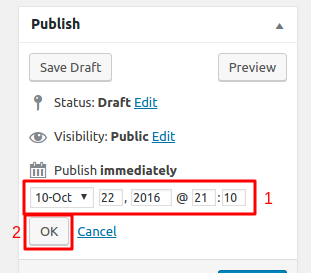 Once you have set the desired time, all you have to do is press on Schedule. Your post will be published at the time you have specified earlier!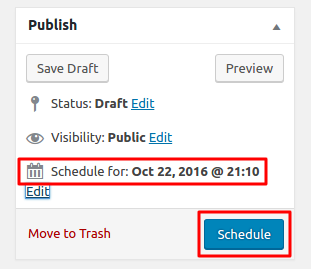 Step 3 – Using a Plugin (Optional)
If you have a lot of posts scheduled, it can be hard to keep track of them all. In this situation WP Scheduled Posts plugin can help. It will provide you with an admin bar and dashboard widget, you will be able to see all of your scheduled posts and will have full control over them.

If you are not sure how to install WordPress plugins, see this tutorial.
Conclusion
By finishing this tutorial, you have learned how to schedule WordPress posts. This feature is useful if you want to automate your posts and keep your blog regularly updated.