If you want to become a WordPress professional, you should get a WordPress certification that officially states your qualification. Despite the CMS not having an official way of earning a certificate, there are plenty of third-party sources that are recognized and provide you with a certificate! Here's everything you need to know.
Do You Need a Certification?
You can have the skills of a professional WordPress developer and never require an official certificate. Nothing beats actual knowledge and ability, doesn't matter if you create websites, themes or plugins.
However, under certain circumstances, it's useful to have official accreditation:
To strengthen your CV
To meet formal requirements (job application, promotion, school entrance)
It's a good addition to a freelance creator's portfolio
You can learn new skills while earning your certification
You might want to test your knowledge
Having an official WordPress certification that proves your skills can never hurt, but you should research the potential sources.
They have to be reliable. That includes good course structure, customer support, and professional teachers. If it doesn't meet these requirements, it might not be worth it.
We did a lot of research of our own, so you can save time and get to learning!
WP Training Courses are sites dedicated to WordPress learners. Whether you're a beginner or a professional, they can help you master WordPress. The courses are well structured to give you a better understanding of each feature. In general, these are the highlights of their service:
Certified WordPress instructors
Live one on one classes tailored to what you want to learn. It's more than following along video material. You will be interacting and learning from your instructors
Learn by doing. You will build a real WordPress site while learning the materials
Great portfolio. It has helped big corporations like CNN, Microsoft, and Dell.
Flexible scheduling
Free tutorial videos
Online consultation
In short, they tick all the essential boxes. Some of the courses are: Advanced SEO, PHP, CSS, and WooCommerce training. As of this writing, they offer 3 certification tracks for you to choose from:
WordPress Manager

Course: WordPress fundamentals
Recommended for: beginners who don't want to learn to code
Price: $399
This course is all about WordPress management. Once finished, you will master your theme's settings, the WordPress dashboard, and best SEO practices. If you just want to use WordPress for personal blogging, this should be enough.

WordPress Administrator

Courses: WordPress fundamentals, Basic CSS/HTML and PHP, Advanced SEO, WordPress security
Recommended for: users who want to make custom modifications
Price: $799
This track is slightly more advanced than the previous one. Not only will you be able to manage WordPress, but also modify your page's theme and structure. Therefore, you can make your website more secure and look more professional.

WordPress Front-end Developer

Courses: Complete WordPress knowledge
Recommended for: aspiring WordPress developers
Price: $1487
As the name suggests, this track prepares you to be job-ready. Your mastery will go beyond managing and making simple modifications. Once done with the course, build your portfolio and start offering your service for building WordPress websites!

Available module on WP Training Courses
Alternative choices
Although WP Training Courses offer great options, it might not be what you need. If that's the case, you can head to Udemy – a marketplace of online courses. Pick a class from a wide variety of types and professional teachers, with a far more affordable price. However, they don't offer a WordPress certification. If you just want to learn or upgrade your skills, Udemy is a better option.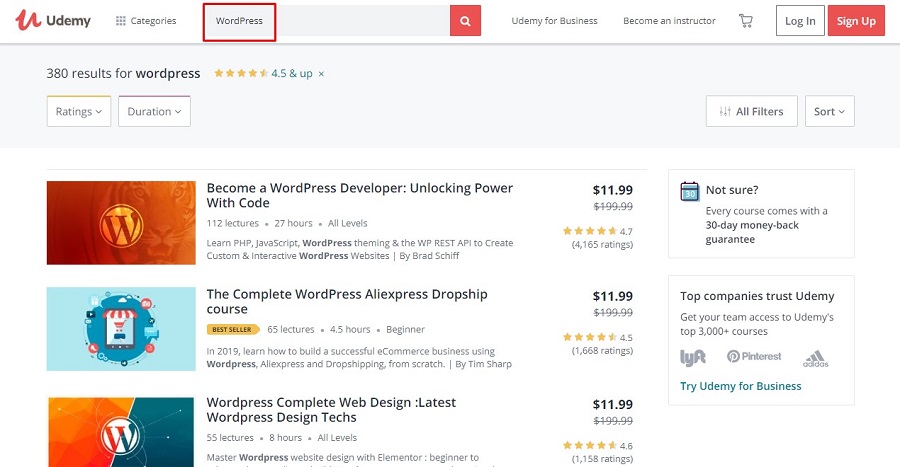 Some freelancing platforms like UpWork and Freelancer also have their own version of WordPress tests. Bear in mind that it's not free and only suitable for those who know WordPress well. While it doesn't offer WordPress certification, the test result can boost your credentials, which may lead to more clients. If you're already a member, give the test a shot.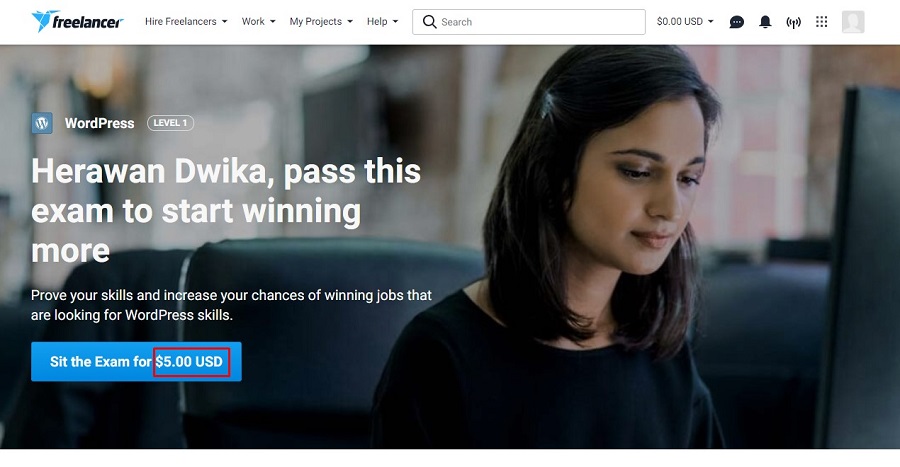 Another alternative is WPacademy. They offer WordPress certification while keeping the service affordable, at $147 (lifetime access). However, the courses are specifically designed for those want to become bloggers or intermediate users. If that's what you're aiming for, this is perfect for you.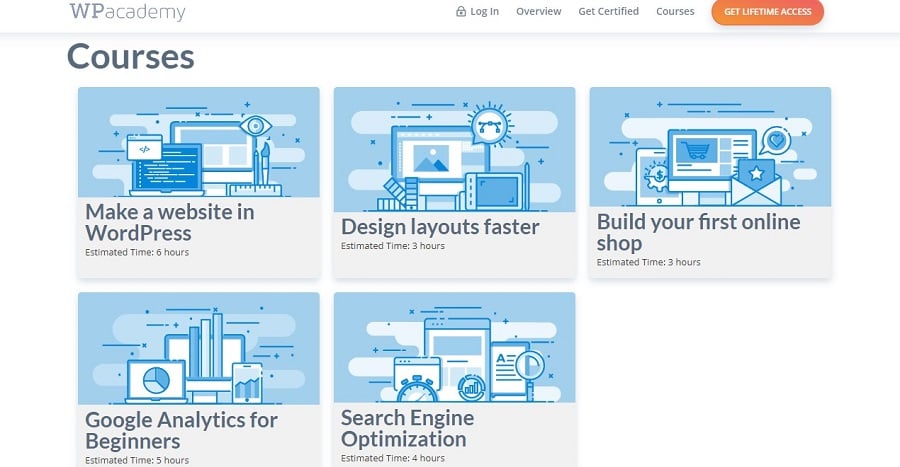 Conclusion
You don't need WordPress certification to be a professional user. If you have the skills, you can still call yourself a WordPress developer even if you don't have a certificate. Simply put, your skills are more important than any piece of paper.
If you ever need to get certified, however, make sure you're spending your hard earned money on a course that's worth it. Use our recommendation, and you'll be fine.