September 16, 2021, 16:00
Social Media: Growing Your Brand and Business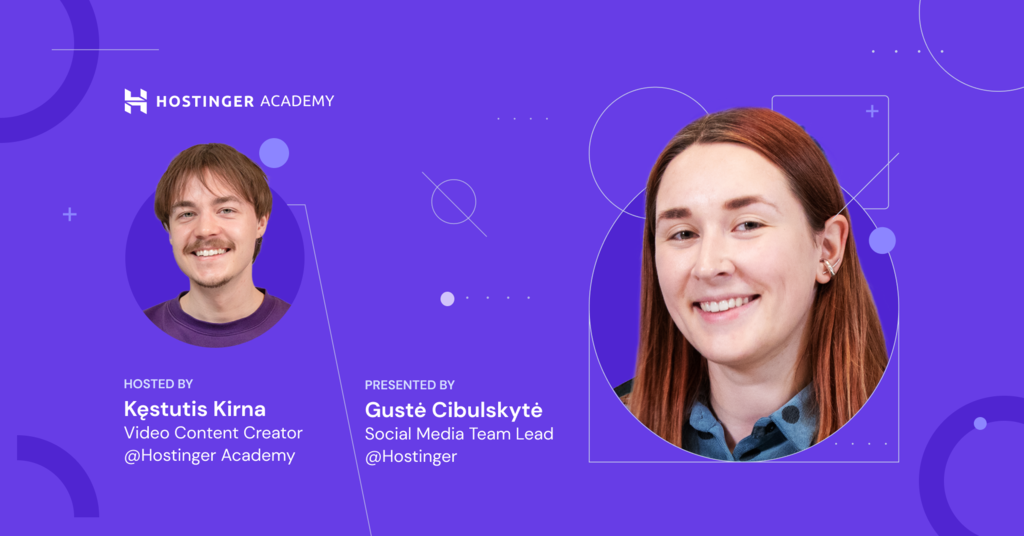 Without a social media presence, building a successful brand for your business is nearly impossible. In addition to bringing your brand to life, some studies state that consumers are 71% more likely to make a purchase based on social media referrals.
However, while social media is very powerful, a lot of small business owners still struggle to unlock its potential.
That's why we've invited Guste, Hostinger's Social Media team leader. In this webinar, she discussed:
Why is social media crucial for a brand?
How to create a social media strategy?
What content should be posted on social media?
Good and bad practices.