How to Make Money Online by Side Hustling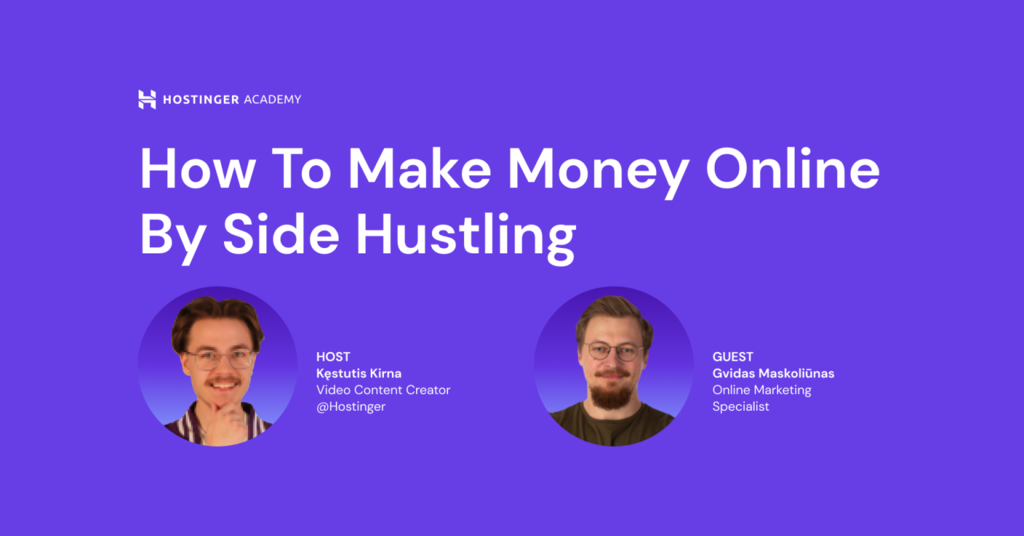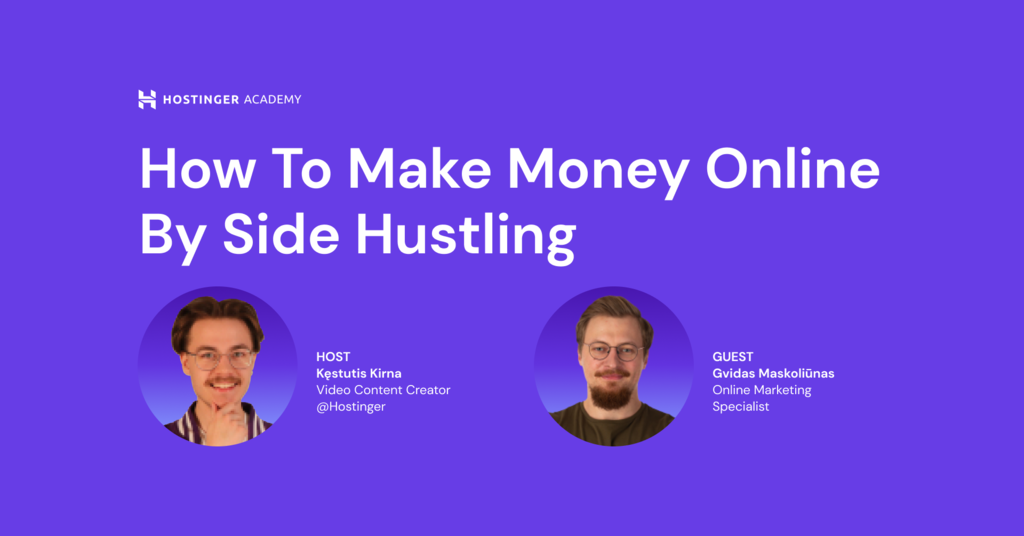 Wanna earn extra money? Finding a side hustle might be just for you!
It's all about:
Flexible working hours alongside your 9-to-5 job
Being your own boss
Having a passion for your work
Join our webinar, where Gvidas will share his personal story on how he managed to make a living and more by working full-time and juggling several side hustles alongside.
Gvidas has worked with Hostinger for over a year. On top of that, he managed to create and maintain his side hustles, such as dropshipping store and creating online lectures.
Tune in on Tuesday to learn about:
Most profitable ideas for side hustling
Freelancing vs starting your own project
Managing your time and staying productive
Being more consistent at work
Keeping the right mindset
Don't forget to prepare your questions for the Q&A session afterwards!