What Is VPS: Video Explanation for Beginners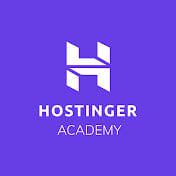 Subscribe For more educational videos!
Hostinger Academy
Subscribe
Virtual private server uses virtualization technology to provide dedicated resources for each user on the VPS. It makes this hosting service is an excellent alternative for users that have outgrown their shared hosting plans.
Some of the advantages of VPS hosting include better performance, privacy, and security. In addition, traffic surges on other websites do not affect you.
VPS also gives root access to the server to install software and applications. Thus, it is essential to have technical knowledge to set up and manage VPS hosting.
Learn more about VPS and its benefits and features in this Hostinger Academy video.