How to Become a Web Developer – Video Tutorial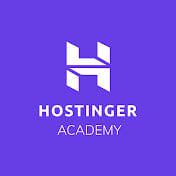 Subscribe For more educational videos!
Hostinger Academy
Subscribe
Learn how to become a web developer by following these simple steps!
As more and more businesses go online, web development has become one of the most in-demand jobs. Whether you have a programming background or not, it's possible to kickstart your career in web development with little to no experience. This video will guide you through the five simple steps on how to become a web developer.