Downloading and Restoring Backups Using Hostinger's hPanel – Video Tutorial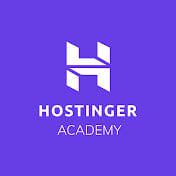 Subscribe For more educational videos!
Hostinger Academy
Subscribe
This Hostinger Academy video is a complete guide on creating, downloading, and restoring website backups using Hostinger's hPanel.
Backing up your website and database files is important as you can restore the files and revert to an earlier version of the site when needed. Hostinger's custom control panel, hPanel, has a Backups feature that lets you easily generate and manage backup files.
With hPanel's Backups feature, you can conduct the following tasks:
In this video, we will cover the following key elements:
Knowing what backups are.
Exploring hPanel's Backups section.
Restoring website and database files.
Generating a new site backup.