5 Reasons Why Your Business Needs a Blog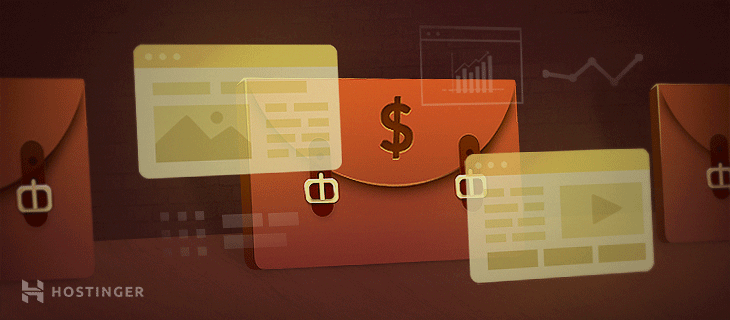 There used to be a time when blogging was only about sharing your thoughts online. Now, it's become an effective marketing tool that can considerably influence the growth of your business.
A well-structured blog is more than just a side attraction – it can boost the visibility of your branding, increase conversions, and bring in revenue. That's why every business should consider having a blog, especially if growth is your current priority.
To give you a better understanding of why blogging is worth looking into, here are five ways a blog can positively influence your business.
1. Build Credibility and Trust
A blog gives you the opportunity to share useful and relevant information about your industry, and especially your products. It's a great way to keep your customers updated and indirectly promote your business at the same time.
A quality blog can also help you set yourself apart from your competitors and persuade your target market to see you as the industry leader. This will automatically build trust and credibility for your brand, growing your eCommerce business in the process.
Although the temptation to only focus on your products will be big, make sure to produce content that doesn't necessarily include your brand as well. Instead, research what your target audience is interested in and provide content that will answer their questions.
This way your blog will become a helpful resource rather than an obvious marketing tool, which will increase the chances of the readers coming back and becoming your customers.
2. SEO for Organic Traffic
SEO (search engine optimization) is another major reason to establish a blog. Search engines rank websites with quality blogs higher, increasing your chances of appearing on the first pages of the search results.
In order to make your blog SEO-friendly, make sure to include relevant keywords. Use tools like Google Analytics to compile a list of keywords relevant to your niche, and include them in your content.
Make sure the keywords blend with your content naturally to keep the content quality high. Avoid keyword stuffing at all costs, as that will both negatively impact your SEO rankings and affect the quality of your content.
Another way to optimize your blog for search engines is to include internal and external linking.
Internal linking means including links within the text that lead to other relevant content on your website. This could be other blog posts that talk about the topic you mentioned, or landing pages that help with the customer journey.
External links include your website linking to other reputable websites, and other websites linking to you. This linking collaboration tells search engines that your website is a reputable business that is trusted by other credible websites within the same industry.
Both types of linking help with SEO, but only if they're done correctly.
3. Marketing Campaigns
A blog is a great asset to use for a variety of marketing campaigns.
For example, every time you publish an exceptionally useful blog post, you can set up an email marketing campaign. You can send out an email that contains a link and a short description, with an encouraging message for your readers to come and check it out.
You can also use blog posts as content for your social media accounts. If it's for your Facebook business page, write a short summary of the article and include a short video if possible. If it's for Instagram, utilize relevant hashtags and use a high-quality picture.
When it comes to the article itself, include visuals to break up the text. Colorful pictures and interesting infographics will not only make your content more exciting but will also appeal to a larger audience.
4. A Sales Funnel
When done correctly, a blog can become a sales funnel for your business. Strategically placed CTAs can increase the conversion rates, and encourage the readers to take your desired action.
Blog posts can be used to convert visitors into subscribers, readers into customers, or subtly persuade your audience to share your content with their peers. Whatever your goal is, a blog can be an effective tool to achieve it.
5. It's Free
The biggest reason why every business owner should try running a blog is that it doesn't cost a thing. So even if it's not effective and doesn't bring the results you wanted, you don't lose anything but the time you invested.
When it comes to marketing methods, there's no better strategy than the one that's free. With that in mind, make sure you invest some time learning about content production first. Doing so will considerably increase your chances of success.
Here's How You Can Start a Blog
The very first step to starting a blog is setting up a website. To do so you'll need two components – web hosting and a domain name.
Get a web host that specifies in hosting WordPress websites, as the CMS is widely regarded as the best platform for blogging. Make sure it provides enough resources, as website performance is key for a blog that converts.
Hostinger's WordPress plans start at ₹99/month and come with enough SSD storage and bandwidth to ensure a smooth user experience. All plans also come with a 99.9% uptime guarantee and 24/7/365 support in case you run into any trouble.
Some plans also include a domain without extra cost, so you don't have to worry about registering one separately.
Once you sort out your web hosting and buy a domain name, you can start building your blog. For more detailed instructions, you can follow our detailed guide to starting a blog. 
Conclusion
As discussed, a blog is much more than sharing your ideas online. It's a powerful marketing tool that can accelerate the growth of your business when used correctly.
To summarize, a blog can:
Help you build credibility and online presence.
Improve your website's search engine ranking.
Be used as content for a variety of marketing campaigns.
Act as an effective sales funnel.
If you're ready to see your business expand, start a blog. All it'll cost you is time and effort, but it has the potential to bring in much more.
Was this tutorial helpful?