A Complete Guide to Mobile eCommerce in 2023
Understanding the world of mobile commerce has become all the more important for online business owners. According to experts, half of all online retail sales come from smartphone shopping, and the number is expected to rise over the years.
This article will explain what mobile commerce is, how it differs from eCommerce and its different types. We will also show the benefits of mCommerce for businesses and the best practices to implement for your mobile shopping experience.
Download Website Launch Checklist
What Is Mobile Commerce and Why Is It Important?
Also known as mCommerce, mobile commerce refers to any transactional activities conducted using a mobile device. It can range from buying and selling goods to transferring money between individuals.
The mCommerce industry has grown significantly in recent years, parallel with the increasing number of smartphone users.
One factor behind the rise is convenience. Consumers can purchase products and services on the go using a mobile device. Innovations like digital wallets and social media shopping have also made the user experience much more seamless.
Due to this trend, smartphone users now dominate the traffic to eCommerce sites. According to Wolfgang Digital, mobile device customers make up around 70% of online store visits in most industries.
Failing to offer an excellent online shopping experience can result in significant damage to your business.
One reason for it is that Google prioritizes mobile-friendly websites on its search engine results pages. With this policy, stores that are not mobile commerce-ready can miss out on some potential traffic.
Encouraging visitors to shop in your store will also be much more difficult. Sweor's report shows 57% of users will not recommend a business with a poor mobile website design.
Due to these developments, many online businesses are recognizing the importance of mobile commerce.
mCommerce vs eCommerce
Short for electronic commerce, the term eCommerce refers to all online monetary transactions. As such, it takes into account exchanges conducted via all internet devices, including desktop and mobile.
On the other hand, mCommerce only applies to commerce activities completed through mobile devices only, such as smartphones, tablets, and wearable gadgets. Therefore, you may consider it a subcategory of eCommerce. Optimizing for mCommerce is often considered an eCommerce marketing strategy.


Types of Mobile Commerce
Most mCommerce activities can fall under one of the following categories:
1. Mobile Shopping
This type of mCommerce involves buying and selling products and services using a mobile device. From the consumer's perspective, the activities within this category can range from browsing for goods on a smartphone to ordering a ride-hailing service through an application.
On the business side, it can involve practices for marketing the products and services. Examples include making shoppable posts on social media, sending location-based SMS advertisements, or using push notifications on mobile applications.
2. Mobile Banking
This term refers to accessing banking services via a mobile device, such as depositing cheques or viewing account balances. Many banks have their own application and mobile website, though some enable services via SMS as well.
Mobile banking has also contributed to the rise of digital-only banks, such as Chime.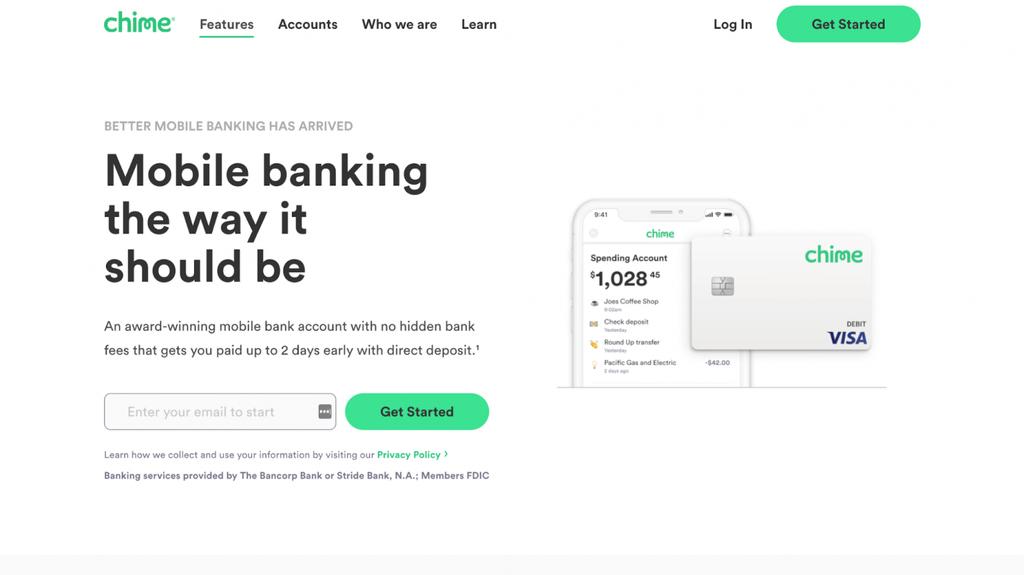 3. Mobile Payments
This category involves sending and receiving money, typically through a mobile application.
New payment solutions have emerged due to mCommerce, such as digital wallets. Users can utilize them to pay for online or offline purchases using their smartphones instead of credit cards or cash.
Peer-to-peer payment applications like Venmo are also on the rise, enabling consumers to transfer and accept money from one another.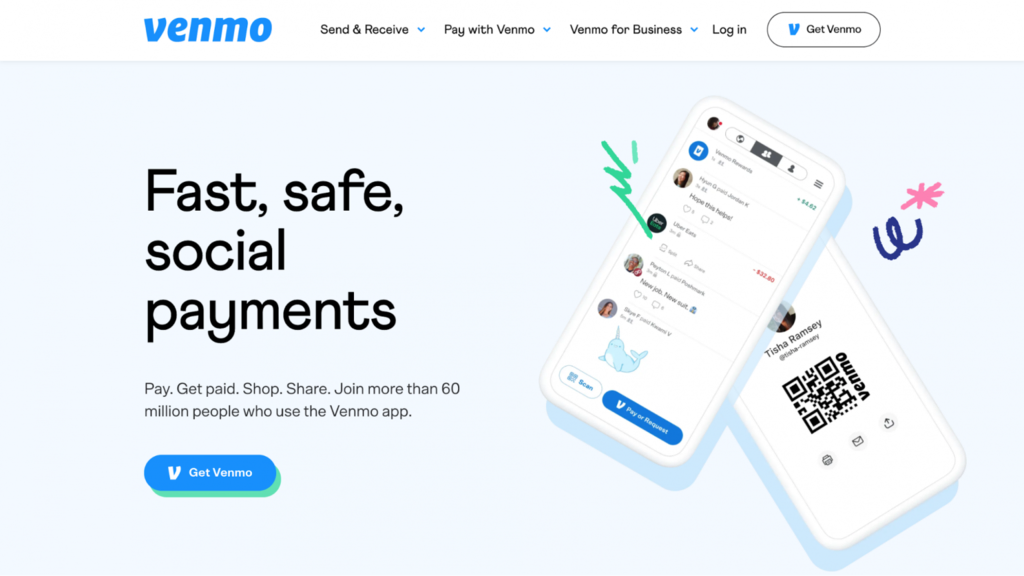 Advantages of Mobile Commerce From a Business Perspective
Mobile commerce is becoming more of a necessity for online businesses to thrive. If you're not sure whether to take part in this trend, below are several benefits to consider:
Challenges and Drawbacks of Mobile Commerce
While mobile commerce provides plenty of opportunities, it also has its fair share of obstacles to overcome.
For one, it requires continuous optimization. Users may develop new behaviors, and unique design practices may pop up, altering the shopping experience on mobile devices. Therefore, it's good to keep up with the latest eCommerce trends and conduct usability tests regularly.
Since mobile commerce platforms may gain access to specific private information, there are also special rules to follow – such as the particular PCI guidelines for mobile payments.
To avoid violating your customers' trust, ensure that the website and application are compliant. One way to do this is by picking a PCI-certified hosting provider and a trusted payment solution such as PayPal.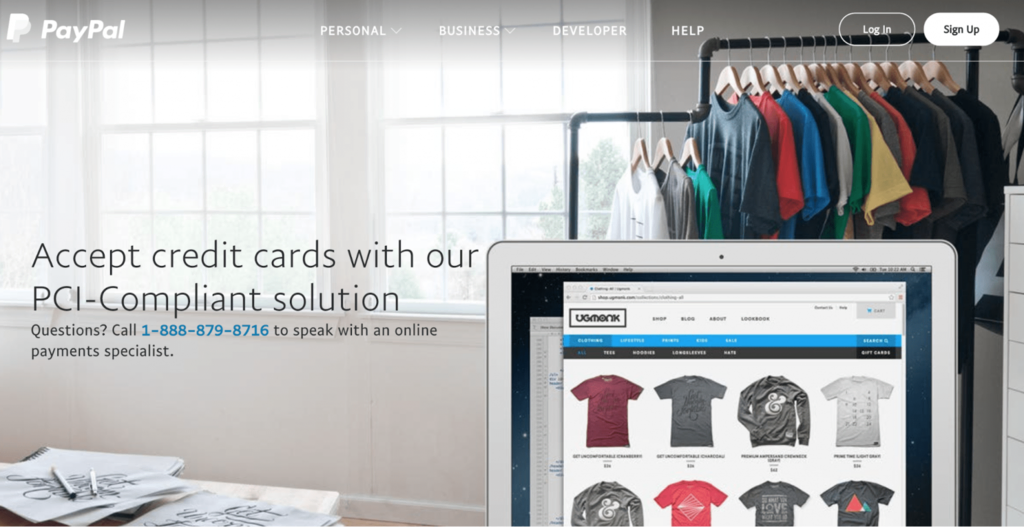 Disclosing what kind of data you collect in the privacy policy will also inspire confidence in visitors.
Another challenge to consider is that customers will have an easier time comparing prices through mobile devices. They can switch between tabs, applications, or social media networks to see which brand offers better value for money.
Keeping a close eye on similar businesses can be a good practice to stay on top of the competition. Pay attention to what benefits they provide and how much their products and services cost.
If you have an international business, you may also have to manage multiple, localized mobile payments.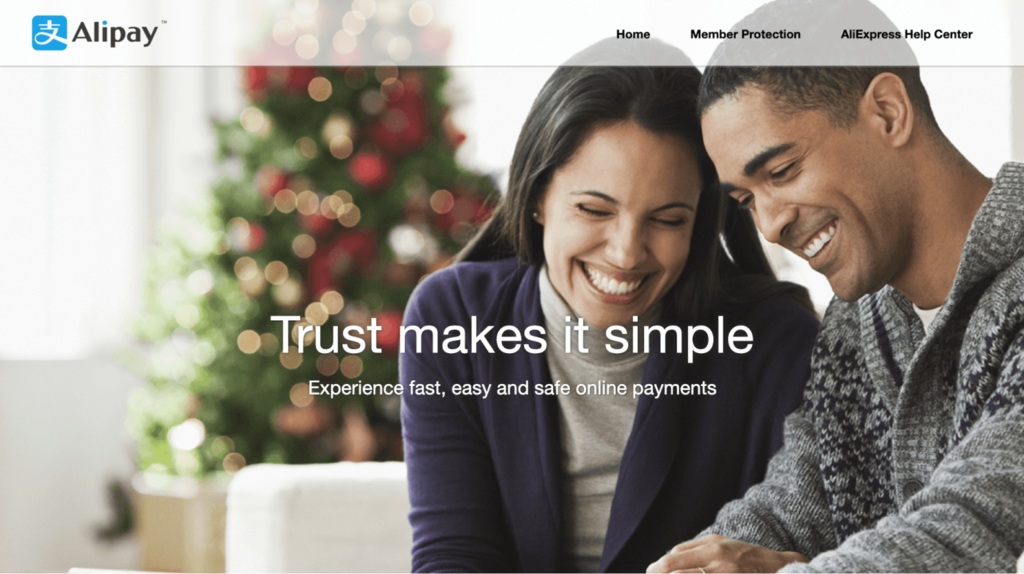 Lastly, mobile commerce can be an expensive investment if you want to build an eCommerce application.
According to Business of Apps, the total cost of developing mobile applications can range from $30,000 to $170,000. If such a budget isn't available, optimizing the website for mobile devices should suffice in the meantime.
How to Design and Implement an Excellent Mobile Commerce Experience
Now that you know the advantages and disadvantages of mobile commerce, let's look at ways to improve your customer experience.
Use Mobile-Friendly Design
The first step is to ensure that your website is mobile-friendly. Here are some practices to consider when building an online store website:
Use a responsive template. The design will easily adjust to both large and small screens. That way, you won't have to create separate layouts for desktop, tablet, and mobile devices.
Make the call-to-action buttons touch-friendly. The sizing, spacing, and shape should ease users in tapping the element.
Feature a hamburger menu. The three-line button will show or hide links to other pages when clicked. Thus, it won't take up tons of space on smaller screens.
Include a search feature. Such a function allows users to find what they're looking for much quicker, which will come in handy if your eCommerce site is content-heavy.
Minimize pop-ups. Although they're great for collecting user information, they can feel intrusive to customers. Without proper configuration, they can also cost you a penalty by Google.
Increase Mobile Website Speed
How fast a website loads can impact a business. One research suggests the ideal speed for mobile commerce sites is one second or less. Otherwise, customers may instead go to a competitor's website or tell a friend about the negative user experience.
Not to mention, Google considers page loading time as a ranking factor. As such, the time it takes for your website to open can determine whether it can gain organic traffic in the first place.
With that, below are some ways to improve your mobile website speed:
Pick a reliable web host. Without a fast hosting service, any speed optimization effort will have little effect.
Enable caching. This practice will allow your web content to be stored on a user's browser. That way, the browser can load this information the second time the customer visits the store instead of downloading all the data from scratch.
Optimize images. Reducing the size of these files can make them load much faster. Use image compression tools such as Compressor.io to help you with this.
Minify web page code. Removing unnecessary code can decrease the weight of your website and increase loading time.
Make the Product Presentation Customer-Friendly
Creating an attractive, clear, and functional product presentation can convince users that your item is worth purchasing.
The challenge with mobile devices is that the screens are smaller, making the space seem limited. That said, there are ways to circumvent this:
Craft a concise copy. Mobile users typically skim content, so it's best to keep the product information brief. Describe your products in up to three sentences. Use bullet points for details such as material or care instructions.
Support mobile device gestures. These are actions that smartphone and tablet users take when consuming content, such as tapping, swiping, and zooming. Ensure that the page design has UX elements to accommodate these activities.
Hide additional information in a clickable tab. This practice will ensure the page doesn't look cluttered with too many elements while still enabling the user to find out more about the product.
Consider AR. Short for augmented reality, this technology allows customers to visualize how the product might look in real life through their mobile device screen. The company Dulux, for example, implements this to sell their interior paint: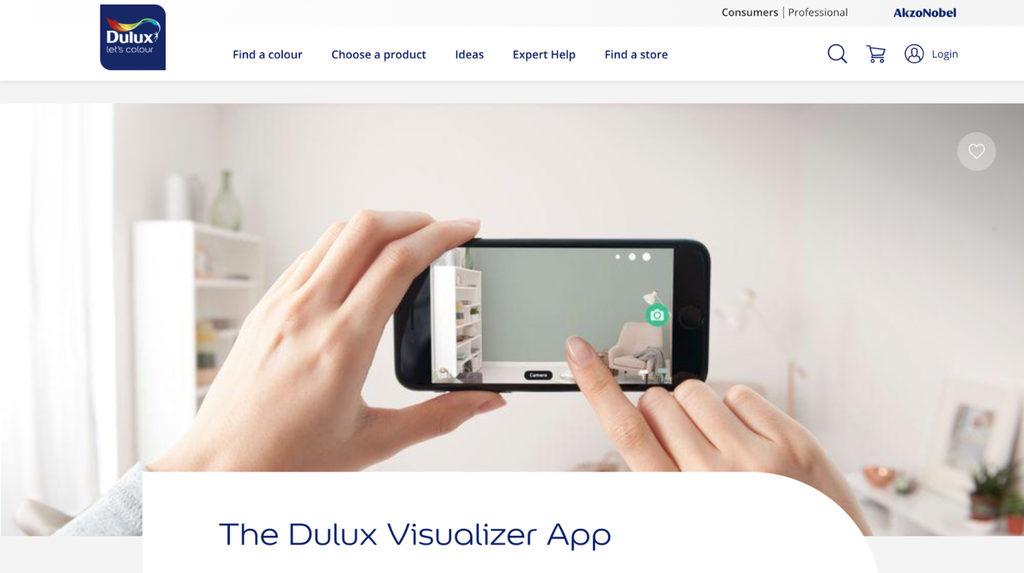 Optimize the Mobile Checkout Flow
Although mobile device users now dominate internet traffic, some studies suggest desktop brings in most commerce sales.
For instance, Adobe Analytics' latest research shows "laptop and other devices" have a conversion rate of 6.82% during Black Friday – over twice the smartphone percentage.
One reason for the low mobile conversion number is a flawed checkout process, which causes customers to leave before completing their transactions. According to Barilliance, mobile commerce has the highest average cart abandonment rates, at 85.65%.
To improve your checkout experience, consider these tips:
Add a guest checkout option. Asking the customers to sign up beforehand can make the process feel lengthy and complicated.
Eliminate unnecessary form fields. Ask for only the contact, shipping address, billing, and payment information.
For a multi-page checkout, show a progress bar. This feature can let users know which step they are in and how much is left until they finish the payment.
Offer a one-click checkout. This function will speed up the process by saving the customer's payment information after making their first purchase. The next time they place an order, they can click a special button to complete the transaction automatically.
Implement Omnichannel Marketing
Omnichannel marketing aims to create a unified customer experience using multiple marketing channels. The purpose is to keep customers engaged continuously with the brand so that they eventually make a purchase.
Here are some examples of how this strategy may work on mobile commerce:
Delivering a retargeting ad on your customers' social media feed.
Reminding users to recover an abandoned cart through email.
Sending a promotional text message when a shopper is near your brick-and-mortar store.
Omnisend claims omnichannel marketing can generate a purchase rate of around 12%, which is on average four times higher than that of a single-channel strategy.
To create an excellent omnichannel experience, start by researching your customers. The better you understand the audience, the more likely you are to target them in the right channels.
Test Your Mobile Online Store
Conducting regular tests can help figure out which areas are working and which ones require improvement. Here are some excellent tools to help optimize your website for mobile commerce:
Google Analytics. A free web application for analyzing traffic sources and user behavior. It can reveal how many visitors and conversions are from mobile devices.
Google's Mobile-Friendly Test. This feature will reveal whether your online store is easy to use on mobile and uncover issues to mitigate.
BrowserStack. Premium software for testing mobile applications and websites. It allows you to preview how the site may look in various browsers and mobile devices.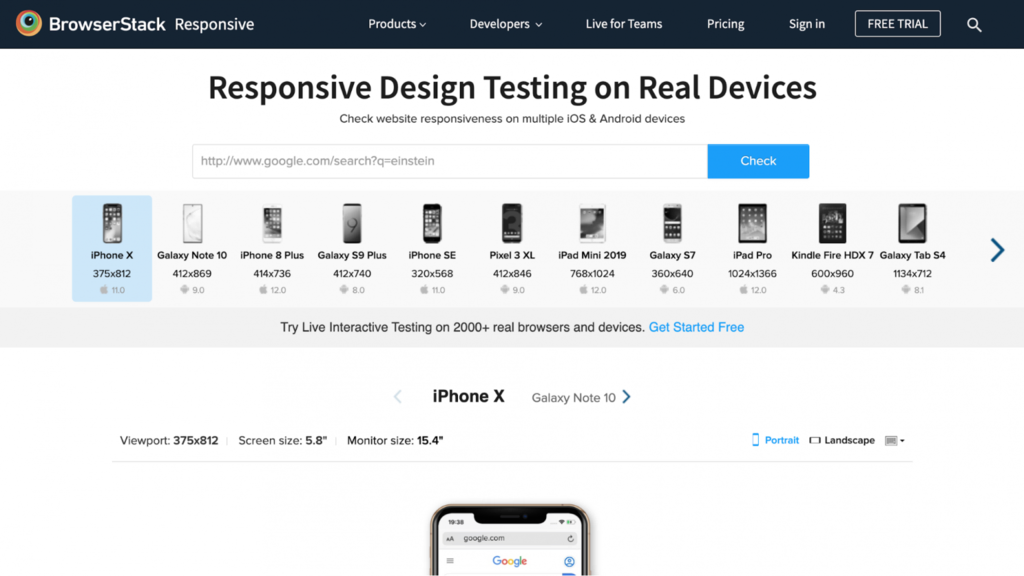 Develop a Mobile Commerce App
Creating a mobile commerce app can be worth the investment, especially if you're running an online business for the long term.
According to eMarketer, US adults spend more time on applications than on browsers by a significant margin. Moreover, the average conversion rates and order value on mobile apps are higher than on websites.
One reason why customers prefer mobile applications is personalization. Apps can track and store users' preferences, allowing them to recommend products based on such information. Some apps also allow adding items to wish lists for future purchases.
Building a mobile commerce application usually requires hiring a developer. However, such software as AppyPie can enable users to create one without any coding knowledge.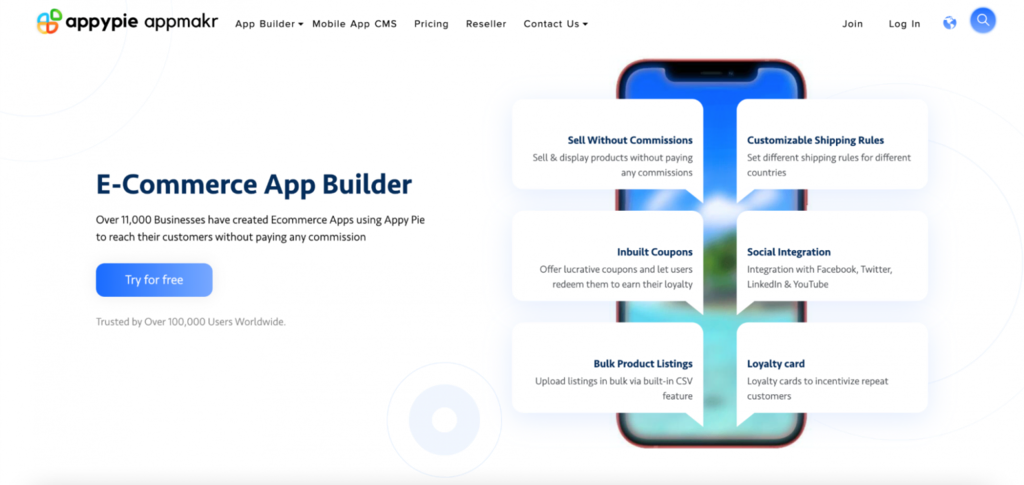 Conclusion
This article has explained the definition and categorization of mobile commerce. We've also explored how it can both benefit and challenge online businesses.
There are many ways to optimize your eCommerce store for mobile commerce, from having a responsive design to creating an application.
Be sure to give these tips a try and let us know how you have implemented them for your business.