How to Write an Email Invoice as a Freelancer + Professional Templates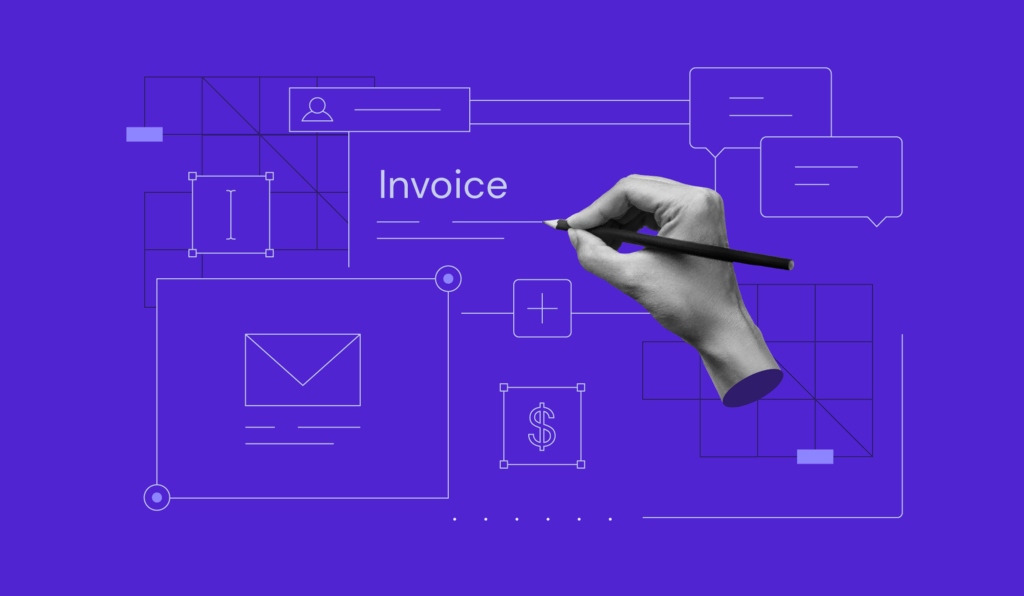 Late payments can be a huge bottleneck for freelancers, affecting their finances and business operations. To avoid this, it is essential to learn how to write a proper email invoice.
An invoice email is a message sent by freelancers or businesses to their clients as a payment reminder for provided products or services. It usually includes an attached invoice and related details, like the due date and business name.
In this article, we'll share the best steps and tips on writing invoice emails to get paid on time. You'll also find two invoice email templates – for a friendly reminder and an overdue invoice to improve efficiency and help scale your business.


How to Write an Invoice Email
1. Write a Descriptive Title
2. Add Company Details
3. Present the Situation and Encourage Action
4. Attach the Original Invoice
5. Mention Available Payment Methods
6. Indicate How to Notify the Payment Has Been Completed
7. Provide the Contact Information
Follow this step-by-step guide to writing an invoice message to clients.
1. Write a Descriptive Title
Come up with a standardized subject line that includes essential details like the invoice number and date. This lets clients immediately understand that you're invoicing them when seeing the message in their inbox. Otherwise, they might not realize that you sent an invoice, resulting in delayed payment.
We recommend using this template for your descriptive subject line: "Invoice [Number] for [Product or Service] Due on [Date]. Let's analyze this email subject line in more detail:
Invoice number – keep all your invoices organized when referring transactions or gathering them for tax purposes.
Product or service – let clients identify which invoice you refer to.
Invoice due date – help ensure timely payment.
2. Add Company Details
Including your business information can make sure the sender of the particular invoice is clear, especially when the clients work with multiple vendors. It also offers greater credibility and an easier way to contact you or find the email later in the inbox.
Some details to include are:
Company name
Business address, including the city, state, and ZIP code
Website


3. Present the Situation and Encourage Action
Attaching an invoice without any text in the email body may sound effective and simple, but it can appear cold. Write a brief cover letter in your invoice email message to provide context and make the email seem less transactional.
Keep it simple by mentioning the invoice's project and letting the client know you're available if they have questions. You can also express gratitude for the collaboration and say that you look forward to working with them again.
4. Attach the Original Invoice
Instead of inserting the invoice into the email body itself, attach it as a downloadable PDF file to let clients save, print, or upload it to their accounting software.
Consider using an invoice template to save time. Doing so lets you simply change the key information to send multiple invoices. Find editable invoice templates on Spreadsheets and Canva or use invoicing software like Zoho Invoice.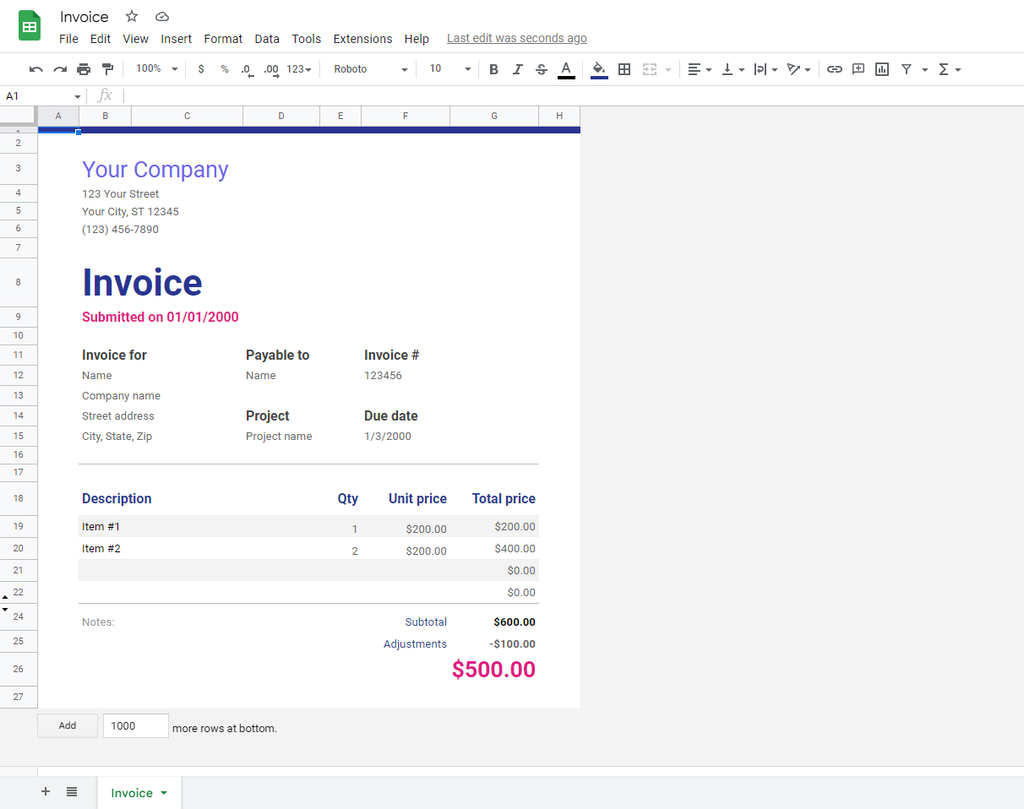 A good invoice should include the following:
Unique invoice ID
Your company name and address
Customer's company name and address
Date of invoice
Amount of individual goods and services
Total price
Payment options
Payment terms
Incorporate all tax data and avoid adding extra charges you didn't inform the clients about.
5. Mention Available Payment Methods
List all payment methods to offer more options to customers, such as:
Bank transfers
Debit or credit cards
Online payments like Stripe and PayPal
Checks
Many web development companies provide additional payment methods popular in the industry, such as cryptocurrencies and mobile payments or eWallets. Some third-party providers like Stripe and Square offer payment links to collect payments from customers quickly.
Include payment instructions and account details for each method. To avoid clutter, we recommend doing so in a shared PDF file.
Pro Tip
Not all people understand financial terms, like net 30 or net 45. Make your invoice email inclusive and encourage timely payments using plain and specific phrases like "Due in 60 days" or "Payment in Advance."
6. Indicate How to Notify the Payment Has Been Completed
Many freelancers or business owners often see a new deposit in their bank account without knowing which client it came from. This happens because the client doesn't notify the payment.
Avoid this situation by requesting clients to add a payment receipt via email. Encourage them to write the invoice number and payment option and attach the payment screenshot to prove the transaction.
7. Provide the Contact Information
Providing contact details helps clients resolve doubts and notify payments. Include your business name, a contact person's name, an email address, and a phone number. You can add this as your email signature to let the recipients focus on the essential information first.
Tips for Writing an Invoice Email
Use these five tips when sending invoices to get paid faster.
Keep the Email Professional and Straightforward
Finding the right tone for an invoice letter is necessary to build effective client communication. We recommend keeping the letter simple and choosing one of the following tones based on the urgency level:
Friendly reminder – send this at least one week before the invoice expires.
Concerned notification – write it when you don't receive payment on time.
More aggressive alert – when the time is up, let your clients know you can issue late fees or file a lawsuit.
Use an Invoice Email Template
Email invoice templates can save time and maintain a consistent business cash flow. Generate an invoice email template using an AI writing tool like Flowrite or copy and paste a template we will provide in the next section.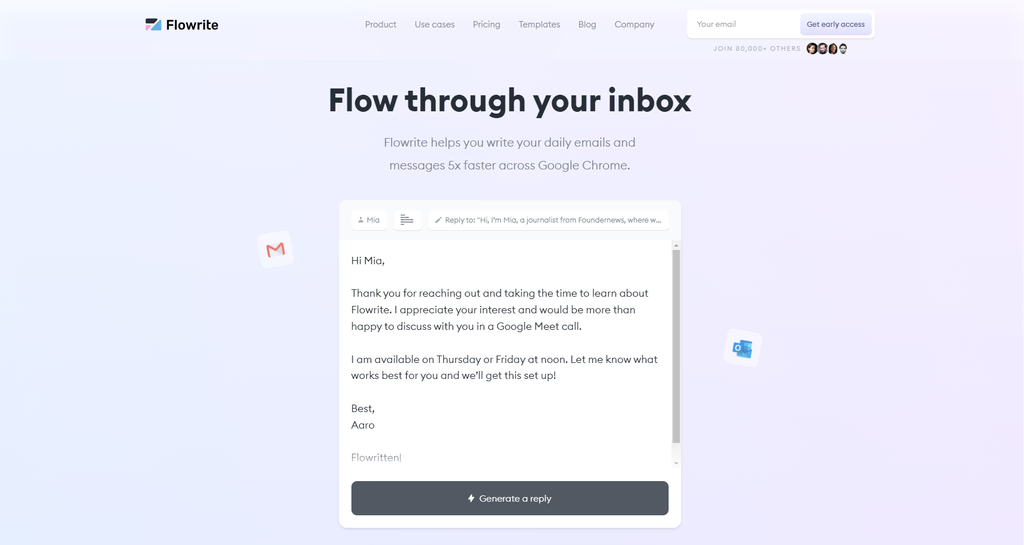 Include a Past-Due Warning
Always add a payment deadline and send invoices a month before the due date with a friendly reminder sent one week ahead. Another tip is giving them a hint of a late payment fee to add urgency. If you haven't received the money, send post-due invoices to notify them that they still have a pending invoice.
Include Payment History
Customer payment history showcases all payments made by customers to you.
Generally, financial tools lets you filter a payment report by customer and payment date. Download the report and attach it to the invoice message to avoid doubts about previous payments, as some people may forget and think they've paid.
Alternatively, make an account statement that lists paid and outstanding invoices to show customers where they stand with their accounts.
Use a Business Email
Send an invoice with a business email address to appear more credible, showing that you take your business branding seriously. It also provides instant recognition in the client's inbox.
Make a business email address by purchasing a domain name and choosing an email hosting provider. Then, personalize the new email address and set up general mailboxes.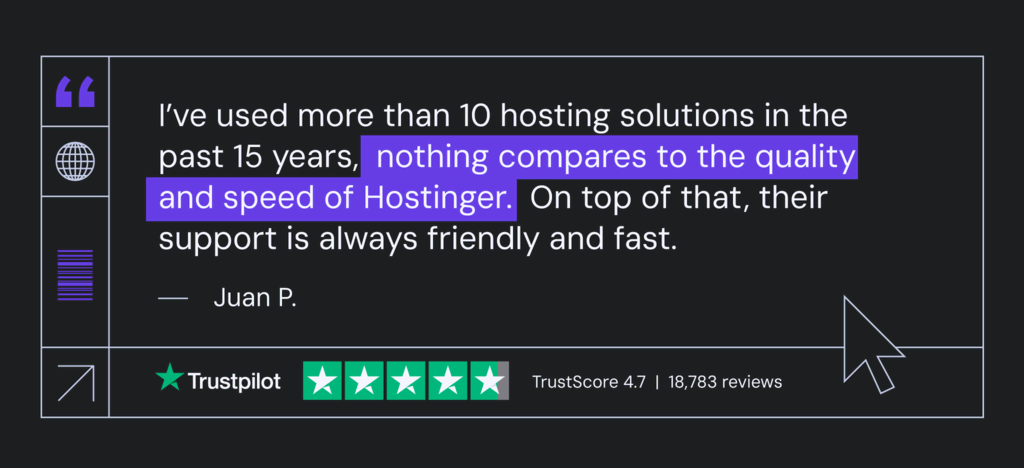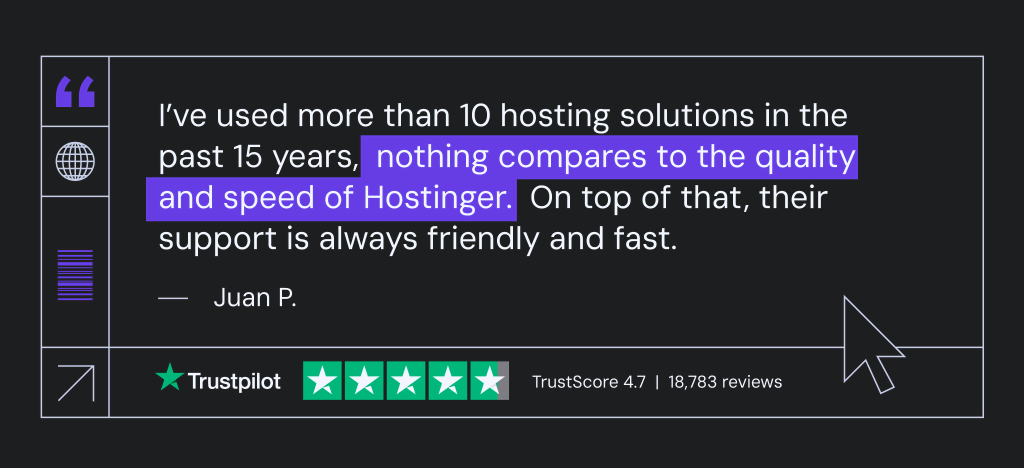 Professional Invoice Email Templates
In this section, we'll add two invoice email message examples for usual and missed payments. Feel free to adjust the tone to suit your brand and ensure you've attached the invoice before sending the email.
Invoice Email Template
Subject line: Invoice [Number] for [Product or Service] Due on [Invoice Due Date].
Hi, [Client Name].
I hope you're doing well. This message is a friendly reminder that the invoice attached #[Invoice ID] for [Product/Service] is due in [Time Frame] on [Date]. We accept payment by [available payment options], and please send us the payment information at [Contact Information], so we can properly record your account.
Thank you for your trust in us, and we look forward to our next collaboration.
Kind regards,
[Your Name]
[Your Signature]
Overdue Invoice Email Template
Subject line: Your [Product/Service] Invoice [Invoice Number] Is [Period] Overdue.
Hi, [Client Name].
We have yet to receive payment for [Product/Service] invoice [Number], which was due [Number] days ago on [Date]. Note that a late fee of [Amount] will apply, so the total amount due is [Total]. Payments are acceptable via [Payment Options]. I have attached the invoice copy for your convenience.
I'd appreciate a response verifying that you have received the invoice and letting us know when to expect payment. If you have any questions, I'll be happy to help.
Thank you,
[Your Name]
[Your Signature]
Conclusion
Business invoice emails are friendly reminders for clients to complete payment for purchased products or services. They generally consist of the invoice ID, total price, payment methods, and business information.
Start writing your invoice letter with personalized subject lines and company details. Provide context to make it friendly. Then, list available payment options and ask clients to notify you once they complete the payment. Most importantly, ensure you have included the original invoice in the email.
Our final tips are to keep the invoice letter simple and use a business email to add credibility. For faster invoice generation, feel free to use our templates above.
We hope this article will help you write an invoice email and get more clients to complete their payments on time.
How to Write an Email Invoice FAQ
Find answers to some common questions about invoice emails below. If that doesn't answer your question, feel free to leave a comment below.
What Are the Key Elements of an Email Invoice?
1. The key elements of an invoice email include:
2. Invoice ID
3. Invoice amount
4. Payment terms and conditions, including policies for late payments
5. Payment options
6. Business details, such as a phone number and an address
When to Follow Up on an Invoice Email?
If you haven't received payment after the due date, follow up with an overdue email after one week. Send another reminder email two weeks and one month later if the first reminder doesn't work. 
What to Do With an Overdue Email Invoice?
Send past due invoices with a clear subject line on how late the invoice is to emphasize urgency. Attach the invoice copy to help clients look for the details and confirm the information. If they ignore multiple contact methods, try providing a final notice by outlining your policy, like late fees or legal terms, before firing the client.