How to Get Ready for Website's Growth – Improving Uptime, Responsiveness and Speed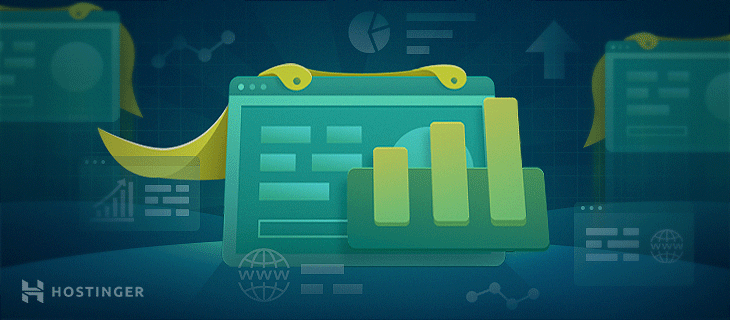 The goal of all online startups is to grow into a flourishing online business, with tons of new and returning traffic and a huge revenue stream that will let you retire early.
However, it's important to remember that the process, if successful, will still be painstakingly slow and take a lot of trial and error.
What's more, there is a lot of information on how to drive the traffic and how to grow your website. But there isn't much about making your site ready to be scaled to such an extent. After all, there's no point in having thousands of people visiting your website if it won't be able to handle such a load.
This guide will provide you with tips on getting your site ready for growth. It'll walk you through the necessary steps you should take to ensure your website is able to receive lots of traffic and become the kind of business website that will still do well in the years to come.
Check Your Web Hosting
First and foremost, check to see what kind of resources your current web hosting plan comes with. We recommend you primarily focus on two elements – bandwidth and uptime guarantee.
Pro Tip
If you are not sure whether you have picked the right plan offering enough resources for your website, don't worry. Hostinger users can test a better web hosting plan without any commitment. We especially recommend doing this when you want to handle large traffic spikes and import large amounts of data faster.
All you have to do is active the Plan Boosting feature from your hPanel and enjoy your new plan for free for 24 hours.
Bandwidth determines how much data your website can transfer to your site visitors at a given time. Meaning, if your bandwidth is limited, there's a big chance that your website won't be able to cope with an increase of traffic.
Uptime guarantee explains how much you can expect your site to be accessible online. Servers tend to go down sometimes, and some do that more often than others.
See what amount of uptime guarantee your current web host offers, and if it's anything below 99%, you should consider moving your site elsewhere.
There are other important aspects to look at when checking your web hosting plan, like storage, security features, and customer support.
If it seems like your current plan won't be sufficient once your website grows, you'll have two options – upgrading your plan or choosing another web hosting provider.
Make Your Website Responsive
More than half of the traffic online comes from mobile devices. That's why it's crucial to make sure that your website would be ready to cater to people who visit it, regardless of the device they use.
The easiest way to achieve a mobile-friendly website is to use a responsive theme. If you've built your site on WordPress and used a theme, check if its looks and functions run smoothly on a variety of differently sized screens.
If they do not, you'll have to put in some extra work by adding the needed code. Or, you can try installing a WordPress plugin, like WPtouch, Jetpack, or AMP for WP to make your current website responsive.
Improve Loading Speed
Loading speed is one of the most important aspects of an online business that highly influences the conversion rate and bounce rate. Every second counts when it comes to loading time, as 40% of people say they'll simply leave if the site takes more than 3 seconds to load.
That's why before you begin growing your website and attracting more traffic, you must improve your site's loading speed as much as possible.
Optimize the code. Minify the HTML, CSS, and JavaScript files. Delete unnecessary characters, fix the formatting, and use shorter variables in the code.
Compress all images. Image compression keeps the quality of the visuals but makes them take less space. This means, they load faster and don't slow down the page they're on.
Use a Content Delivery Network. A CDN can help to deliver the content of your website faster across the globe. If you plan to grow your website globally, setting up a Content Delivery Network should be one of the priorities.
Don't use unnecessary plugins. More is definitely not better when it comes to plugins. Too many plugins can slow your website down, so stick to the ones that are essential.
Set up website caching. Caching lets browsers save specific elements of your website so they don't have to load it fully when users visit it again, speeding up the loading process.
Conclusion
Once you prepare your website for growth, there is nothing that can stop you from reaching success.
As long as your web host is prepared to provide everything your site will need and you are ready to meet your visitors' expectations, you can take the next steps and begin planning your growth tactics and marketing campaigns.
Just keep in mind that good things don't come easy. Be ready to put in a lot of sweat and tears into your business before you start seeing tangible results. However, remember to stay persistent and keep working – eventually you will get where you want to be.