How to Create a Logo for Free: A Step-by-Step Guide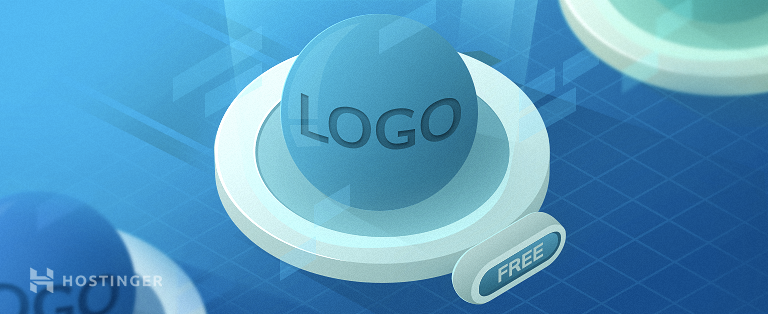 Creating a logo is crucial for your business. Remembering how competitive and fast-paced the business industry is, you might need to make a professional logo fast and free. Zyro can help you with that while maintaining a high-quality logo.
Zyro Logo Maker is an online logo maker. It enables you to design a professional logo without paying a dime. Easily customize your logo design and have it ready in less than five minutes.
With Zyro Free Logo Maker, your logo is:
Customizable — customize your logo elements to reflect your company by tweaking both the icon and text's font, color, and size.
High-quality — customizable elements are created by professional designers. The options are endless, from clean and minimal to elegant and classy. Finally, download your logo in a high-resolution PNG format file.
100% free — there are no hidden fees and you get to download vector files for your social media branding. Also, there is no limitation to how many times you can use the Zyro Logo Maker.
Making your perfect logo doesn't have to be a complicated process. With our online platform, you just need to follow these five simple steps on how to create a logo for free:
1. Enter Your Business Name and Tagline
Prior to creating a logo, you must have a business name and tagline to show what your business is about — its values, identity, and personality.
Both of these elements are crucial for a successful business. Without it, you can't create a strong brand, which will help you to stand out from the competition.
If you don't already have a business name and tagline, you can use the Zyro AI Business Name Generator and AI Slogan Generator to help make a memorable and industry-relevant business name and tagline.

All you have to do is input keywords relevant to your business. The AI-powered tools will provide dozens of suggestions for you to use. If you can't find a perfect one – use the options available for inspiration.
Now, let's learn how to create a logo for free, shall we?
2. Choose an Icon for Your Logo
When you first land on the logo maker page, this is what you will see:
On the lower left side, you will see a variety of icons for your logo under the search bar.
The Zyro's logo generator has thousands of shape templates for you to pick. All you need to do is input a keyword and choose the one that you like.
For this example, let's search for the keyword "gorilla":
3. Change the Layout of Your Logo
The word "layout" means the placement of your logo. It helps to align your icon, name, and tagline for unity.
There are four layout options in Zyro Logo Maker: right, left, top, and bottom. Play around with the different placement options and see what works best for you.
Let's take a look at the icon on top of the business name and tagline:
4. Edit Your Logo
Depending on where you click, editing focus changes.
If you click on the icon, you can edit the size and color of the logo. You can also rotate and skew it.
If you click on the name and tagline, you can edit the font choice, font style (bold, italic, and underline, for example), font size, and spacing. You also have the option to rotate and skew the name and tagline under the Transform bar:
5. Download Your Free Logo
The last step is to download your logo for free by clicking "Download" on the top right corner:
Once you click on the Download button, a new window will open where you can save the logo as a high-resolution PNG file. This means your image will have a transparent background that can be placed on top of any other visual element and look great.
Your downloaded logo is ready to use for both digital and print use.
Your Zyro generated logo is licensed for full commercial use. This means you can use the logo to generate profit online.
Best of all, Zyro's Logo Maker, along with a website builder and a variety of AI-powered tools, is all free to use. No cost what so ever.
Conclusion
Having a visually pleasing, memorable logo is a must for every brand. It will help you to stand out in the industry. In this article, you've learned how to create a logo for free using Zyro Logo Maker.
Let's wrap up the steps on how to create a logo for free:
Have a business name and tagline ⁠— if you haven't already, try Zyro AI Business Name Generator and AI Slogan Generator
Choose an icon ⁠— there are many icons available, from all kinds of shapes, letters, to animals
Choose your logo layout ⁠— customize how you want your logo's icon and text to be aligned
Edit your logo⁠ ⁠— customize your icon and text's styling from color to size, and font choice
Download your logo for free ⁠— download your free and high-resolution PNG logo file for commercial use
Now it's time for you to get creative.